I was in a frenzied trading floor when 9/11 broke, this is what I saw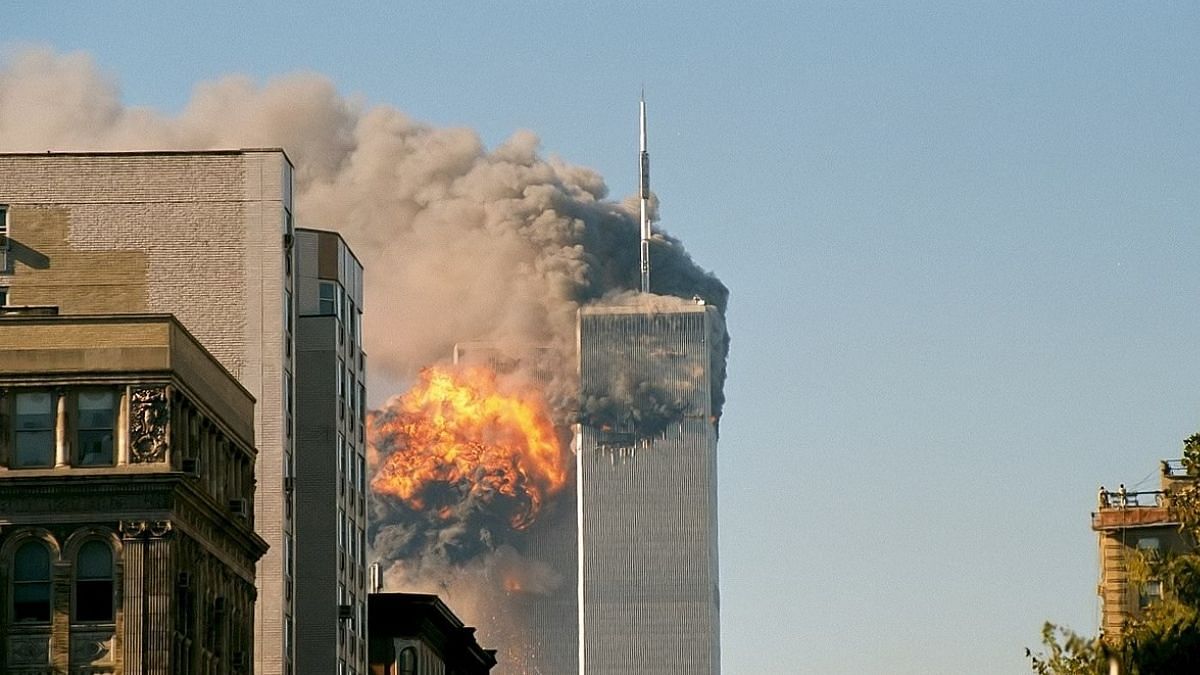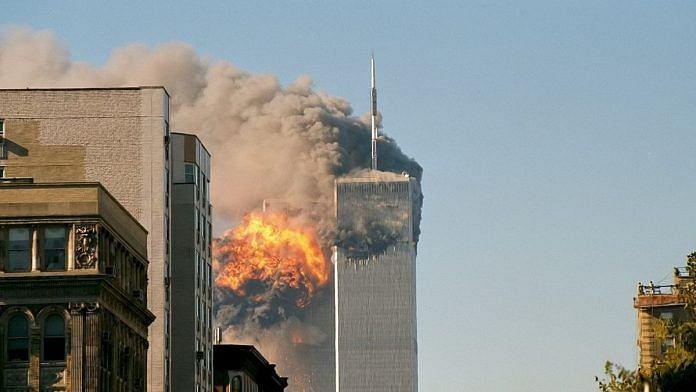 Text size:


On the morning of September 11, 2001, I was in the trading floor in London. The American market had just opened when, one by one, my colleagues started to get up and look at the television screens above the currency exchange desk. Something had hit the World Trade Center. It looked like a small private plane making a terrible flight error.
Soon after, it became clear that a commercial airliner had struck the first tower and another plane had just struck the other. I called home, and around me I could hear my coworkers talking to their family members, telling them to turn on the television.
Others were frantically trying to reach their Wall Street brokers, especially those inCantor Fitzgerald, which occupied four floors in the Twin Towers; andCarr Futures, the derivatives brokerage branch of our employer, Crédit Agricole Indosuez, which was located on the 92nd floor of the north tower.
At the time, no one knew who or what was being attacked, let alone who or what was the attacker. But I remember feeling an acute sense of threat, wondering about the essential things that would be needed if the financial system collapsed. Money and water, I remember thinking.
The New York Stock Exchange did not open that day, but that did not matter to us in the forex and interest rate derivatives markets. Sincefinancial deregulationandtechnological changesin the 1980s, our markets exploded in terms of turnover and size. Banks were taking more and more risk, but these markets were little regulated by regulation and nocircuit cuts(a system for temporarily stopping trading in the event of a panic). So no matter what happened, the show had to go on.
---
Read also : 20 years since 9/11, how al-Qaeda attacks have changed international affairs and US politics
---
Panicked trade
Over the next few hours, trading became like a game of musical chairs where traders were either scared and desperate to eliminate risk or bloodthirsty to profit from an extraordinary situation or a combination of them. . Many of them were trying to bet on an impending interest rate cut by the Federal Reserve, a classic move in times of crisis because it is a way to stimulate the economy.
Soon, however, traders realized that this strategy was doomed to fail. If people piled up water bottles or cans in New York or London, no one would be willing to lend money in the short term. The herd therefore moved in the other direction.
The frantic trading continued unabated until a senior executive stood up and announced that it had to stop. I was relieved that our work had become uncomfortably inappropriate given the events that were unfolding. I had returned billions of dollars during those hours. I think I made some money for the bank that day, but honestly it's a bit hazy.
One by one, the banks took the unilateral and unprecedented decision to withdraw from trade. We were just told to go home. I turned off my computer screens andscream boxes(the intercom systems used in trading rooms), noting that they always flashed like Christmas trees. Not all traders in the market had received the same instructions, and they were more eager than ever to buy or sell. I left the trading room amid the sound of unanswered phone calls.
The war on terrorism was launched within days, but normal business routines had more or less resumed by then. Initially, however, not a day went by without arumor circulatingthat a suspicious package had been found at Liverpool Street station in London, that a plane had gone missing or that George W. Bush had been murdered. Terrorist attacks became events that could be incorporated into spreadsheets, and transactions were set up that would pay off in the event of an attack, especially on Fridays. In theory, there was a higher probability of an attack on any given weekend than, say, a random Tuesday.
---
Read also : From the World Trade Center to the last person on the last boat leaving Manhattan My 9/11 story
---
What he taught us
Thinking back on this tragic event, most of us have remained relatively calm and in control throughout the chaos that unfolded. No one came out in tears, which probably would have been a normal emotional reaction given how many of the victims were co-workers, competitors, or otherwise closely tied to the industry.
Of course, there were many disasters, crises and events before and after 9/11 that sparked chaos in the financial markets: Black Monday, Y2K, Lehman Brothers, the eurozone sovereign debt crisis, COVID -19, to name a few. More often than not, traders were forced to put their emotions aside to focus on the job at hand.
However, I think September 11 was more than that. It was a day when it became possible to bet on or against human lives, and the financial markets instinctively embraced terror as just one more event. It offered a glimpse into the type of society we could have if traders were encouraged to ignore their moral compass in the pursuit of profit. In the trading room, it was a day when rationality was at war with humanity, and humanity lost.

Alexis Stenfors, Lecturer in economics and finance, University of Portsmouth
This article is republished from The conversation under a Creative Commons license. Read it original article.
---
Read also :In Afghanistan, extremists target extremists. But the one in Kabul has no vision either
---
Subscribe to our channels on Youtube & Telegram
Why the news media is in crisis and how to fix it
India is all the more in need of free, fair, uninhibited and questioning journalism as it is facing multiple crises.
But the news media are in a crisis of their own. There have been brutal layoffs and pay cuts. The best of journalism is shrinking, giving in to crass spectacle in prime time.
ThePrint employs the best young reporters, columnists and editors. Supporting journalism of this quality requires smart, thoughtful people like you to pay the price. Whether you live in India or abroad, you can do it here.
Support our journalism
Sources
2/ https://theprint.in/opinion/i-was-on-a-frenzied-trading-floor-when-9-11-broke-heres-what-i-saw/731893/
The mention sources can contact us to remove/changing this article
What Are The Main Benefits Of Comparing Car Insurance Quotes Online
LOS ANGELES, CA / ACCESSWIRE / June 24, 2020, / Compare-autoinsurance.Org has launched a new blog post that presents the main benefits of comparing multiple car insurance quotes. For more info and free online quotes, please visit https://compare-autoinsurance.Org/the-advantages-of-comparing-prices-with-car-insurance-quotes-online/ The modern society has numerous technological advantages. One important advantage is the speed at which information is sent and received. With the help of the internet, the shopping habits of many persons have drastically changed. The car insurance industry hasn't remained untouched by these changes. On the internet, drivers can compare insurance prices and find out which sellers have the best offers. View photos The advantages of comparing online car insurance quotes are the following: Online quotes can be obtained from anywhere and at any time. Unlike physical insurance agencies, websites don't have a specific schedule and they are available at any time. Drivers that have busy working schedules, can compare quotes from anywhere and at any time, even at midnight. Multiple choices. Almost all insurance providers, no matter if they are well-known brands or just local insurers, have an online presence. Online quotes will allow policyholders the chance to discover multiple insurance companies and check their prices. Drivers are no longer required to get quotes from just a few known insurance companies. Also, local and regional insurers can provide lower insurance rates for the same services. Accurate insurance estimates. Online quotes can only be accurate if the customers provide accurate and real info about their car models and driving history. Lying about past driving incidents can make the price estimates to be lower, but when dealing with an insurance company lying to them is useless. Usually, insurance companies will do research about a potential customer before granting him coverage. Online quotes can be sorted easily. Although drivers are recommended to not choose a policy just based on its price, drivers can easily sort quotes by insurance price. Using brokerage websites will allow drivers to get quotes from multiple insurers, thus making the comparison faster and easier. For additional info, money-saving tips, and free car insurance quotes, visit https://compare-autoinsurance.Org/ Compare-autoinsurance.Org is an online provider of life, home, health, and auto insurance quotes. This website is unique because it does not simply stick to one kind of insurance provider, but brings the clients the best deals from many different online insurance carriers. In this way, clients have access to offers from multiple carriers all in one place: this website. On this site, customers have access to quotes for insurance plans from various agencies, such as local or nationwide agencies, brand names insurance companies, etc. "Online quotes can easily help drivers obtain better car insurance deals. All they have to do is to complete an online form with accurate and real info, then compare prices", said Russell Rabichev, Marketing Director of Internet Marketing Company. CONTACT: Company Name: Internet Marketing CompanyPerson for contact Name: Gurgu CPhone Number: (818) 359-3898Email: [email protected]: https://compare-autoinsurance.Org/ SOURCE: Compare-autoinsurance.Org View source version on accesswire.Com:https://www.Accesswire.Com/595055/What-Are-The-Main-Benefits-Of-Comparing-Car-Insurance-Quotes-Online View photos