Pre-market stocks: Jay Powell's second term at the Fed could be more difficult than his first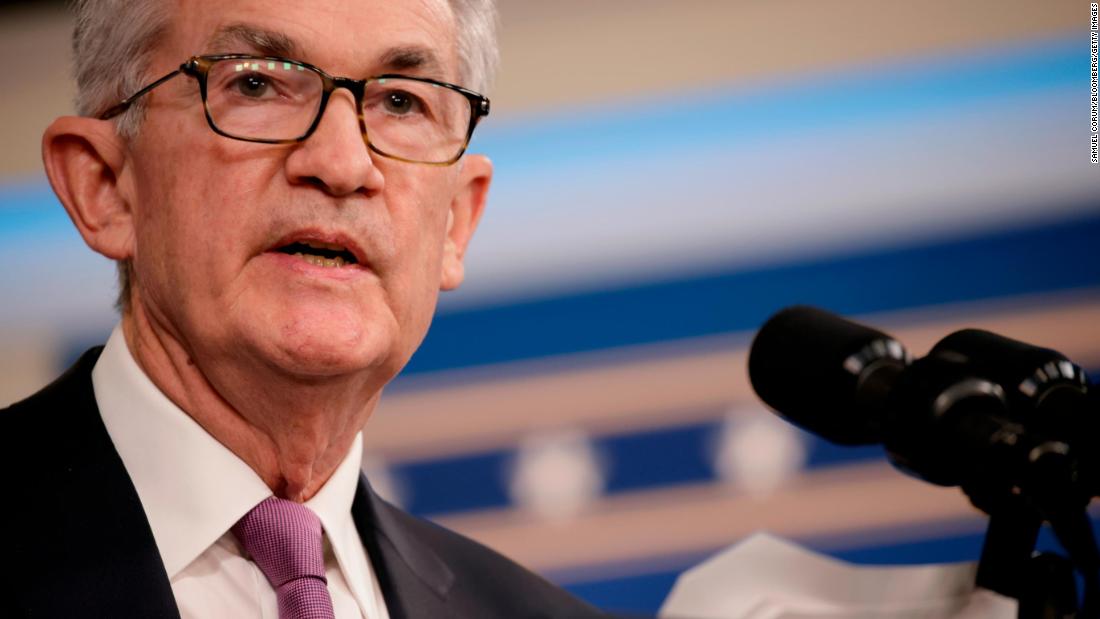 What's happening: On Monday morning, Biden officially announced his intention to appoint Powell for a second four-year term, opting for continuity at an uncertain time. Lael Brainard, Powell's main rival for the post, will be named vice chairman.
Faced with a once-in-a-century pandemic, Powell's first term was undeniably difficult. If he received confirmation from the Senate, his second term could be even more difficult.
"We're starting out in a pretty unstable world economically," Yiming Ma, professor of finance at Columbia Business School, told me.
The main reason is inflation, which is increasing at its fastest rate in three decades.
Powell must now decide how quickly the Fed is removing crisis measures designed to stimulate the economy during the Covid-19 lockdowns. It is a delicate process. Waiting too long to act and control inflation becomes much more difficult. To move too early, and it risks jeopardizing the resumption of employment.
"In a sense, you could argue that when to tighten policy how quickly and how far you tighten is a far more difficult decision than the decision to relax policy, especially when you are faced with a pandemic. where you pull out the emergency manual, "Brett Ryan, senior US economist at Deutsche Bank, told me.
The Fed has already set a timetable to cancel bond purchases, one of the main tools it has used to facilitate access to credit during the pandemic. The big question now is how long it will take to raise interest rates.
"The pace and timing of this rate hike cycle will be very important in the first two years of this new term," Ma said.
"He's going to be dealing with a whole new group of people," Ryan said.
The political environment has also changed. Congress has given Powell enormous leeway to act in 2020. This time around, he could be the subject of further scrutiny, especially as inflation could be a contentious topic ahead of the mid-election. -Mandate of 2022.
The Fed's approach to dealing with the climate crisis and economic inequality is also receiving more attention, as central banks around the world question whether they can or should use monetary policy to intervene on these issues.
Climate risks and inequalities "will be more of the conversation," said Ma from Columbia. "In terms of how much that translates into actual policies… I think there's a little more uncertainty there."
Biden to release crude from strategic reserves
The United States is releasing 50 million barrels of oil from its strategic reserves in a bid to tackle rising oil and gas prices ahead of busy holiday travel season.
The latest: The White House has said it is coordinating with China, India, Japan, South Korea and the UK, amplifying the impact of the move.
US oil prices fell 0.4% for the last time, trading at around $ 76 a barrel.
The prospect of the United States and other countries releasing emergency barrels had already helped push oil prices down. After going over $ 85 a barrel at the end of October, US oil prices have fallen by about 10%.
This in turn helped curb the spike in gasoline prices, which has become a political issue for President Joe Biden. The national average is $ 3.40 a gallon, a hair less than a week ago, according to AAA.
"We must use all the tools at our disposal to bring down gasoline prices in the short term," House members led by California Representative Ro Khanna said in a letter on Monday.
Take a step back: White House machinations could help drive down energy prices in the short term and bring immediate relief. But in the longer term, underinvestment in oil production should keep prices high.
Rivian's stock surge has hit a speed bump
Shares of electric vehicle maker Rivian have soared to incredible highs since the company debuted on Wall Street earlier this month. But they are not invincible.
Remember: Rivian has generated a huge hype even though he has yet to report any income from the sale of his electric trucks. The company is now valued at nearly $ 101 billion, about $ 19 billion more than Ford.
Following
Also today: The Purchasing Managers Index for the United States arrives at 9:45 a.m.ET.
Coming tomorrow: a whole load of US economic data ahead of the Thanksgiving holiday. Watch for details on new home sales and inflation, as well as minutes from the latest Federal Reserve meeting.
Sources
2/ https://www.cnn.com/2021/11/23/investing/premarket-stocks-trading/index.html
The mention sources can contact us to remove/changing this article
What Are The Main Benefits Of Comparing Car Insurance Quotes Online
LOS ANGELES, CA / ACCESSWIRE / June 24, 2020, / Compare-autoinsurance.Org has launched a new blog post that presents the main benefits of comparing multiple car insurance quotes. For more info and free online quotes, please visit https://compare-autoinsurance.Org/the-advantages-of-comparing-prices-with-car-insurance-quotes-online/ The modern society has numerous technological advantages. One important advantage is the speed at which information is sent and received. With the help of the internet, the shopping habits of many persons have drastically changed. The car insurance industry hasn't remained untouched by these changes. On the internet, drivers can compare insurance prices and find out which sellers have the best offers. View photos The advantages of comparing online car insurance quotes are the following: Online quotes can be obtained from anywhere and at any time. Unlike physical insurance agencies, websites don't have a specific schedule and they are available at any time. Drivers that have busy working schedules, can compare quotes from anywhere and at any time, even at midnight. Multiple choices. Almost all insurance providers, no matter if they are well-known brands or just local insurers, have an online presence. Online quotes will allow policyholders the chance to discover multiple insurance companies and check their prices. Drivers are no longer required to get quotes from just a few known insurance companies. Also, local and regional insurers can provide lower insurance rates for the same services. Accurate insurance estimates. Online quotes can only be accurate if the customers provide accurate and real info about their car models and driving history. Lying about past driving incidents can make the price estimates to be lower, but when dealing with an insurance company lying to them is useless. Usually, insurance companies will do research about a potential customer before granting him coverage. Online quotes can be sorted easily. Although drivers are recommended to not choose a policy just based on its price, drivers can easily sort quotes by insurance price. Using brokerage websites will allow drivers to get quotes from multiple insurers, thus making the comparison faster and easier. For additional info, money-saving tips, and free car insurance quotes, visit https://compare-autoinsurance.Org/ Compare-autoinsurance.Org is an online provider of life, home, health, and auto insurance quotes. This website is unique because it does not simply stick to one kind of insurance provider, but brings the clients the best deals from many different online insurance carriers. In this way, clients have access to offers from multiple carriers all in one place: this website. On this site, customers have access to quotes for insurance plans from various agencies, such as local or nationwide agencies, brand names insurance companies, etc. "Online quotes can easily help drivers obtain better car insurance deals. All they have to do is to complete an online form with accurate and real info, then compare prices", said Russell Rabichev, Marketing Director of Internet Marketing Company. CONTACT: Company Name: Internet Marketing CompanyPerson for contact Name: Gurgu CPhone Number: (818) 359-3898Email: [email protected]: https://compare-autoinsurance.Org/ SOURCE: Compare-autoinsurance.Org View source version on accesswire.Com:https://www.Accesswire.Com/595055/What-Are-The-Main-Benefits-Of-Comparing-Car-Insurance-Quotes-Online View photos
to request, modification Contact us at Here or [email protected]