Inflation is skyrocketing. Should the Fed Trigger "Shock and Awe"? | Top stories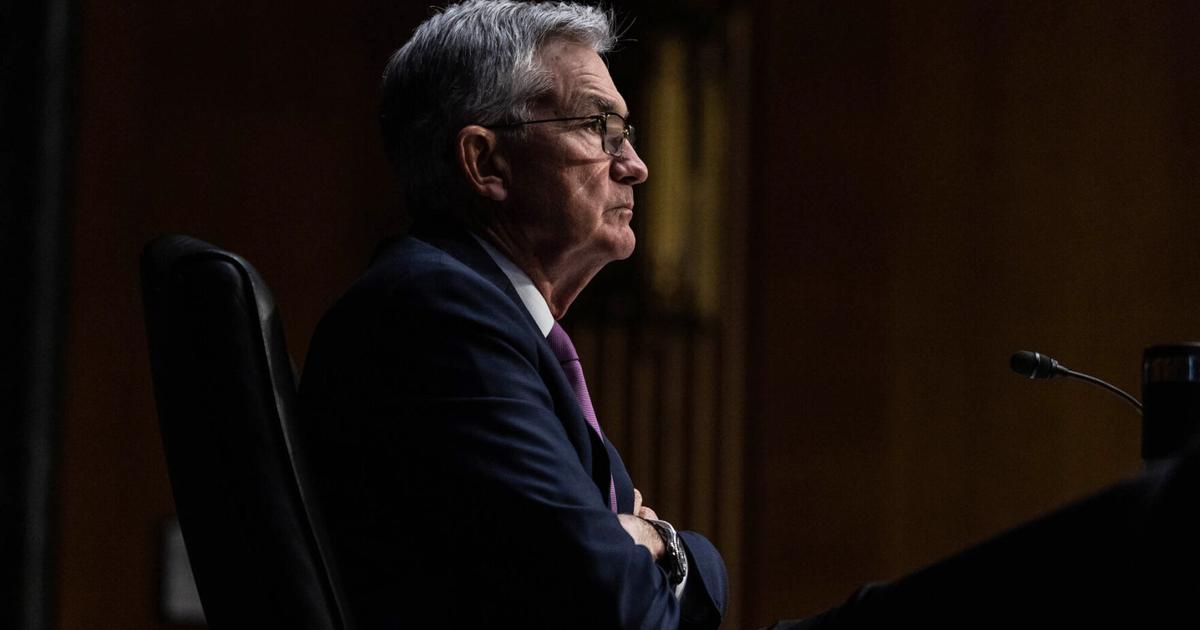 The Bank of England has already started to raise interest rates to fight inflation. The Federal Reserve should follow soon. But how aggressive will the US central bank be?
Investors will be looking for clues when Chairman Jerome Powell holds a press conference after Wednesday's Fed meeting. Investors do not expect the Fed to intervene this week. It's more likely to happen in March.
It would be the first time the Fed has changed interest rates since it cut them to close to zero to start of the Covid-19 pandemic in March 2020. The central bank has not raised rates since December 2018.
Higher interest rates make it more expensive for most individuals and businesses to borrow money. This, in turn, leads to a slowdown in consumer and business spending, which generally limits price increases.
Most on Wall Street think the Fed will want to take a slow and steady approach to tackling rising consumer prices. Rising rates too abruptly could harm the economy and lead to further turbulence in a suddenly capricious stock market.
Chicago Mercantile Exchange data shows that the market is pricing in an 88% chance of a quarter-point interest rate hike at the March 16 Fed meeting.
But a small faction of traders believe the Fed will raise rates more aggressively. Investors are pricing in a 5% chance that the Fed will raise rates by half a point. (The remaining 7% think the Fed will keep quiet.)
Hedge fund manager Bill Ackman tweeted earlier this month that a half point hike by the Fed could help "restore its credibility" as an inflation fighter as it would be "a surprise move to shock and intimidate the market, which would demonstrate its resolve on the 'inflation".
"The Fed is losing the battle against inflation and is behind where it needs to be, with painful economic consequences for the most vulnerable," Ackman added.
Even some bankers are starting to think the Fed might start with a big rate hike.
Bruce Van Saun, CEO of New England-based regional bank Citizens Financial Group, told CNN Business he was hearing more and more about a half-point hike.
Van Saun noted that while this is not yet fully priced into the market, the Fed may want to move more quickly to ease additional inflationary pressures.
Still, most market participants think the Fed can show it's serious about fighting inflation with lower rate hikes.
"We believe it is unlikely that the central bank will open up the possibility of a [half-point] hiking in March. We would view more frequent upside as the most likely risk," Luigi Speranza, chief global economist at BNP Paribas, said in a statement.
This is exactly what Jamie Dimon, CEO of JPMorgan Chase, expects. Dimon told analysts on the bank earnings conference call earlier this month that there is a "good chance of more than four" rate hikes this year and potentially as many as six or seven.
"This whole notion that somehow it's going to be sweet and sweet and nobody's ever going to be surprised…I think that's a mistake," Dimon said of current rate hike expectations. slow, progressive and telegraphed.
Get ready for technological gains
Stocks have been volatile during the first part of the earnings season. JPMorgan Chase, Goldman Sachs and other big banks failed to live up to the huge expectations investors had for their results.
But now is the time for the tech sector, which has dominated the market for the past few years, to take center stage.
Investors will get an on-demand reading of cloud computing from IBM and Microsoft.
The chip leader Intel, which has joined this year despite continued concerns over semiconductor supply chain issues, is also set to report earnings. The same goes for Elon Musk's Tesla and the world's most profitable company, iPhone maker Apple.
Expectations are high. Wall Street still loves tech stocks, even though the sector and the whole Nasdaq recently fell into edit mode, down more than 10% from record highs.
According to data from FactSet Research, 62% of the ratings given by Wall Street analysts to S&P 500 technology and communications companies are buy ratings.
Following
Monday: Earnings from Philips, Halliburton and IBM
Tuesday: US consumer confidence; Profits from Ericsson, Verizon, Johnson & Johnson, GE, Microsoft, Capital One and Texas Instruments
Wednesday: US New Home Sales: Fed Decision; Earnings from CNN parent company AT&T, Anthem, Boeing, Intel and Tesla
Thusday: US GDP for the fourth quarter; Earnings from Comcast, McDonald's, Mastercard, Apple, Mondelez and Visa
Friday: personal income and expenses in the United States; Profits from Chevron, Charter Communications, Caterpillar and Colgate-Palmolive
The-CNN-Wire
& 2022 Cable News Network, Inc., a WarnerMedia company. All rights reserved.
Sources
2/ https://www.wrex.com/news/top-stories/inflation-is-soaring-should-the-fed-unleash-shock-and-awe/article_e21b29b4-17a6-5b01-baf9-a719917e054f.html
The mention sources can contact us to remove/changing this article
What Are The Main Benefits Of Comparing Car Insurance Quotes Online
LOS ANGELES, CA / ACCESSWIRE / June 24, 2020, / Compare-autoinsurance.Org has launched a new blog post that presents the main benefits of comparing multiple car insurance quotes. For more info and free online quotes, please visit https://compare-autoinsurance.Org/the-advantages-of-comparing-prices-with-car-insurance-quotes-online/ The modern society has numerous technological advantages. One important advantage is the speed at which information is sent and received. With the help of the internet, the shopping habits of many persons have drastically changed. The car insurance industry hasn't remained untouched by these changes. On the internet, drivers can compare insurance prices and find out which sellers have the best offers. View photos The advantages of comparing online car insurance quotes are the following: Online quotes can be obtained from anywhere and at any time. Unlike physical insurance agencies, websites don't have a specific schedule and they are available at any time. Drivers that have busy working schedules, can compare quotes from anywhere and at any time, even at midnight. Multiple choices. Almost all insurance providers, no matter if they are well-known brands or just local insurers, have an online presence. Online quotes will allow policyholders the chance to discover multiple insurance companies and check their prices. Drivers are no longer required to get quotes from just a few known insurance companies. Also, local and regional insurers can provide lower insurance rates for the same services. Accurate insurance estimates. Online quotes can only be accurate if the customers provide accurate and real info about their car models and driving history. Lying about past driving incidents can make the price estimates to be lower, but when dealing with an insurance company lying to them is useless. Usually, insurance companies will do research about a potential customer before granting him coverage. Online quotes can be sorted easily. Although drivers are recommended to not choose a policy just based on its price, drivers can easily sort quotes by insurance price. Using brokerage websites will allow drivers to get quotes from multiple insurers, thus making the comparison faster and easier. For additional info, money-saving tips, and free car insurance quotes, visit https://compare-autoinsurance.Org/ Compare-autoinsurance.Org is an online provider of life, home, health, and auto insurance quotes. This website is unique because it does not simply stick to one kind of insurance provider, but brings the clients the best deals from many different online insurance carriers. In this way, clients have access to offers from multiple carriers all in one place: this website. On this site, customers have access to quotes for insurance plans from various agencies, such as local or nationwide agencies, brand names insurance companies, etc. "Online quotes can easily help drivers obtain better car insurance deals. All they have to do is to complete an online form with accurate and real info, then compare prices", said Russell Rabichev, Marketing Director of Internet Marketing Company. CONTACT: Company Name: Internet Marketing CompanyPerson for contact Name: Gurgu CPhone Number: (818) 359-3898Email: [email protected]: https://compare-autoinsurance.Org/ SOURCE: Compare-autoinsurance.Org View source version on accesswire.Com:https://www.Accesswire.Com/595055/What-Are-The-Main-Benefits-Of-Comparing-Car-Insurance-Quotes-Online View photos
to request, modification Contact us at Here or [email protected]