Malaysia and China Stock Exchanges Collaborate to Expand Investment Opportunities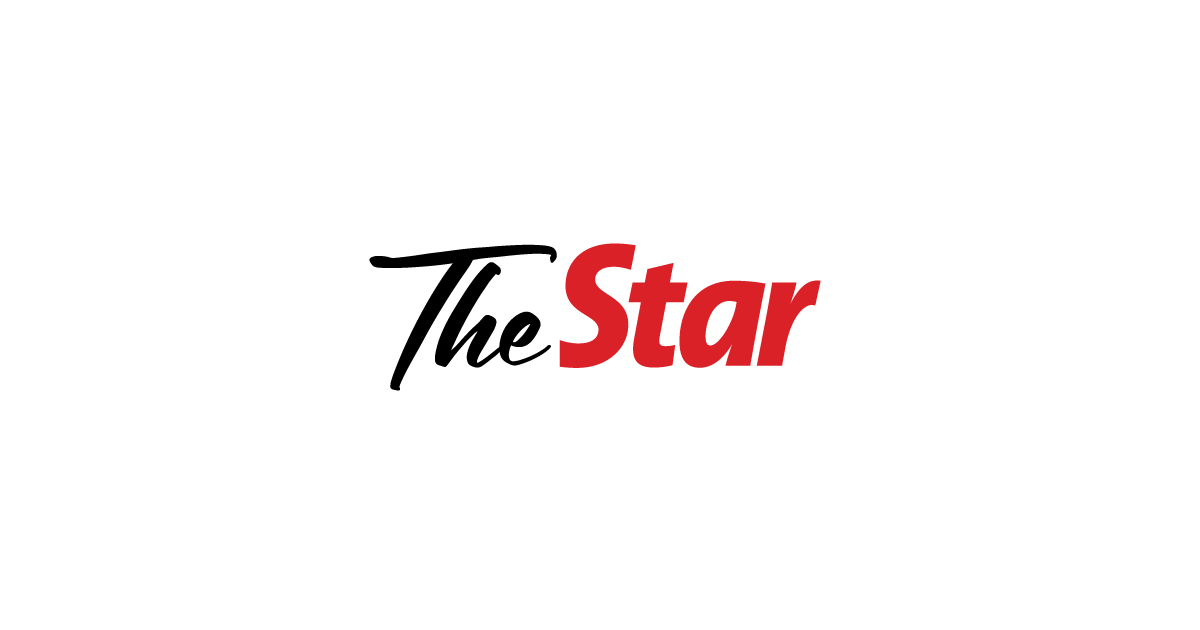 CHINA is undeniably a leading financial market for Malaysian investors, given the growth of its financial sector and the rapid expansion of business and financial investment globally.
This is particularly evident since China's financial liberalization, where various policies to reform the country's financial markets have been implemented – including on its stock exchanges.
At the same time, Chinese investors are also looking for investment opportunities beyond their national borders, especially in Asean countries.
Located in the heart of Asean, Malaysia is an important gateway to one of the fastest growing regions in the world.
In order to promote investment flows between Malaysia and China, stock exchanges and regulators in both countries have established numerous cross-border collaboration initiatives over the years.
For example, Malaysia was recognized as an approved investment destination under the Chinas Qualified Domestic Institutional Investor (QDII) program in 2010.
This recognition facilitated the flow of investment funds from China to Malaysia and created new business opportunities for Malaysian capital market intermediaries, which marked a major step forward for the Malaysian capital market.
The QDII is a program that allows licensed institutions to invest funds on behalf of their Chinese clients in various securities in Malaysia such as equities, fixed income instruments and collective investment schemes approved by the Securities Commission Malaysia.
In addition, these Chinese institutions may also appoint licensed Malaysian fund managers to provide QDII investment assistance and services.
In 2012, Bursa Malaysia Berhad (Bursa Malaysia) signed a Memorandum of Understanding (MoU) with the Shanghai Stock Exchange (SSE) to collaborate for the mutual benefit of the financial services industry in Malaysia and China.
Under the terms of the MoU, the two exchanges agreed to improve their information sharing by facilitating the development of appropriate communication channels.
Other salient aspects include the structuring of listed products, corporate governance, the development of debt securities instruments and debt securities trading systems, the exchange or secondment of personnel and research projects. .
Subsequently, in 2017, the two exchanges entered into another MoU to explore potential avenues for improving their visibility and accessibility to investors in Malaysia and China.
The MoU also emphasized that Bursa Malaysia and the ESS will cooperate to improve the flow of information between the two capital markets and address structural issues that may hamper market accessibility.
In 2020, the Malaysian capital market took another important step in its efforts to deepen its collaboration with China, where Bursa Malaysia entered into a memorandum of understanding with the Shenzhen Stock Exchange (SZSE) with the aim of expanding investment opportunities and to facilitate greater cross-border collaboration between the two countries.
Among others, these include facilitating the display of selected mutual benchmarks of its respective markets on the websites of both exchanges and cross-promoting the indices and their constituents to increase the profile and visibility of the markets. Malaysian and Chinese capital.
One of the notable indices is the CNI-Bursa Malaysia 50 Index, which is a new index jointly developed by Bursa Malaysia and the SZSE.
This index tracks the performance of the 50 largest companies listed on Bursa Malaysia based on free float-weighted market capitalization in accordance with the methodology of Shenzhen Securities Information Co. Ltd.
Other indexes include Shenzhen 100 Index, Shenzhen Component Index, ChiNext Index, Bursa Malaysia Healthcare Index, and Bursa Malaysia Technology Index.
In addition, the MoU also included a plan for information sharing, human capital and technology development and other business development cooperations for the mutual benefit of both exchanges.
Meanwhile, there are several exchange-traded funds (ETFs) listed in Bursa Malaysia that invest in Chinese stocks.
In 2010, the Principal FTSE China 50 ETF became the first China-focused ETF listed in Bursa Malaysia.
Launched by Principal Asset Management Berhad, this fund aims to invest in Chinese stocks listed on the Hong Kong Stock Exchange.
This was followed by the introduction of the second China-focused ETF in 2019 by Affin Hwang Asset Management Berhad, called TradePlus S&P New China Tracker.
This fund replicates the performance of the S&P New China Sectors Ex A-Shares index and thus offers investors exposure to shares in the new Chinese economy.
Most recently, the VP-DJ Shariah China A-Shares 100 ETF was launched in 2021, which provides exposure to the 100 largest Shariah-compliant stocks listed on the SSE and SZSE (also known as the China Stock Market). shares A).
In fact, it is the world's first A-share ETF that tracks the Dow Jones Islamic Market China A-Shares 100 Index.
This was made possible through the Chinas Renminbi Qualified Foreign Institutional Investor (RQFII) program, which allows Malaysian investors to invest in the Chinese A-share market.
The RQFII program, which was introduced in 2011 and is jointly administered by the China Securities Regulatory Commission, the State Administration of Foreign Exchange and the People's Bank of China, aims to provide foreign investors with better market access to invest in the Chinese market.
With Malaysia being recognized as one of the RQFII jurisdictions in 2015, qualified Malaysian institutions are allowed to issue renminbi investment products to investors.
It also serves as a way to use the offshore renminbi for investments in the Chinese capital market.
Additionally, a handful of Chinese companies have sought listing on Bursa Malaysia over the past decade, which has broadened the range of companies listed on the local stock exchange.
In a nutshell, these collaborative initiatives have benefited both exchanges through the sharing of valuable information and the exchange of ideas and experiences.
Additionally, these initiatives have improved investor accessibility to both markets and fostered investment flows between Malaysia and China, helping to increase liquidity in both capital markets.
It is hoped that the exchanges of both countries will continue this cross-border collaboration in order to achieve more fruitful results and provide greater value to investors.
Dr. Chow Yee Peng is a senior lecturer at Tunku Abdul Rahman University College.
The SEARCH Scholar Series is a social accountability program jointly organized by the Southeast Asian Humanities Research Center (SEARCH) and Center for Business and Policy Research, Tunku Abdul Rahman University College (TAR UC), and co-organized by the Association of Belt and Road Malaysia.
Sources
2/ https://www.thestar.com.my/opinion/columnists/search-scholar-series/2022/04/03/malaysia-china-stock-exchanges-collaborate-to-broaden-investment-opportunities
The mention sources can contact us to remove/changing this article
What Are The Main Benefits Of Comparing Car Insurance Quotes Online
LOS ANGELES, CA / ACCESSWIRE / June 24, 2020, / Compare-autoinsurance.Org has launched a new blog post that presents the main benefits of comparing multiple car insurance quotes. For more info and free online quotes, please visit https://compare-autoinsurance.Org/the-advantages-of-comparing-prices-with-car-insurance-quotes-online/ The modern society has numerous technological advantages. One important advantage is the speed at which information is sent and received. With the help of the internet, the shopping habits of many persons have drastically changed. The car insurance industry hasn't remained untouched by these changes. On the internet, drivers can compare insurance prices and find out which sellers have the best offers. View photos The advantages of comparing online car insurance quotes are the following: Online quotes can be obtained from anywhere and at any time. Unlike physical insurance agencies, websites don't have a specific schedule and they are available at any time. Drivers that have busy working schedules, can compare quotes from anywhere and at any time, even at midnight. Multiple choices. Almost all insurance providers, no matter if they are well-known brands or just local insurers, have an online presence. Online quotes will allow policyholders the chance to discover multiple insurance companies and check their prices. Drivers are no longer required to get quotes from just a few known insurance companies. Also, local and regional insurers can provide lower insurance rates for the same services. Accurate insurance estimates. Online quotes can only be accurate if the customers provide accurate and real info about their car models and driving history. Lying about past driving incidents can make the price estimates to be lower, but when dealing with an insurance company lying to them is useless. Usually, insurance companies will do research about a potential customer before granting him coverage. Online quotes can be sorted easily. Although drivers are recommended to not choose a policy just based on its price, drivers can easily sort quotes by insurance price. Using brokerage websites will allow drivers to get quotes from multiple insurers, thus making the comparison faster and easier. For additional info, money-saving tips, and free car insurance quotes, visit https://compare-autoinsurance.Org/ Compare-autoinsurance.Org is an online provider of life, home, health, and auto insurance quotes. This website is unique because it does not simply stick to one kind of insurance provider, but brings the clients the best deals from many different online insurance carriers. In this way, clients have access to offers from multiple carriers all in one place: this website. On this site, customers have access to quotes for insurance plans from various agencies, such as local or nationwide agencies, brand names insurance companies, etc. "Online quotes can easily help drivers obtain better car insurance deals. All they have to do is to complete an online form with accurate and real info, then compare prices", said Russell Rabichev, Marketing Director of Internet Marketing Company. CONTACT: Company Name: Internet Marketing CompanyPerson for contact Name: Gurgu CPhone Number: (818) 359-3898Email: [email protected]: https://compare-autoinsurance.Org/ SOURCE: Compare-autoinsurance.Org View source version on accesswire.Com:https://www.Accesswire.Com/595055/What-Are-The-Main-Benefits-Of-Comparing-Car-Insurance-Quotes-Online View photos
to request, modification Contact us at Here or [email protected]