The Fed may struggle to avoid a double-dip recession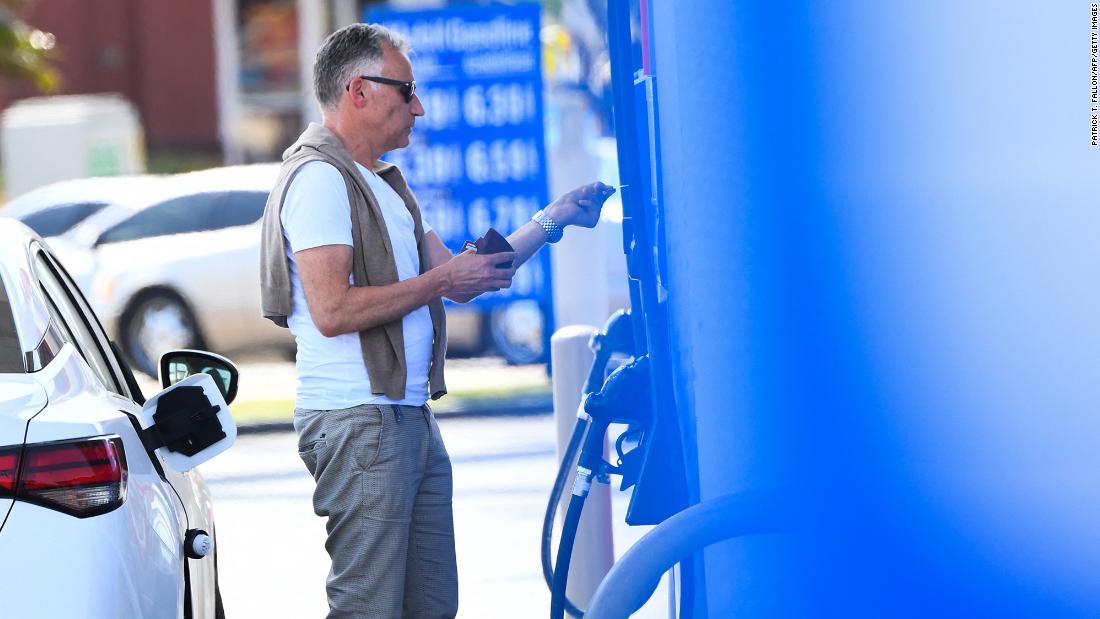 Many investors and economists fear the Fed may be declaring an end to the war on inflation prematurely, especially as Fed Chairman Jerome Powell made it clear on Wednesday after the Fed hiked interest rates. half a percentage point that the central bank is not going to raise rates too aggressively.
Shares plunged on Thursday, wiping out Wednesday's gains. Investors appear worried about the impact the Fed's plans to unwind Treasuries and mortgage-backed securities from its portfolio will have on long-term rates, the market and the economy. Worries over tech stock valuations also weighed on sentiment.
But Powell also essentially ruled out the chances of it rising more than half a point at some point. Prior to Wednesday's meeting, investors were beginning to price in a high probability of a three-quarters-point or 75 basis point hike. The Fed hasn't raised rates this big since 1994.
Some economists and market strategists now fear that a brief recession may be inevitable due to these early rate hikes. But if the Fed takes a victory lap too soon and slows the pace of future rate hikes, the risk is that inflation will come back in full force and lead to another longer and deeper slowdown.
Double-dipping like in the early 1980s?
This is the dreaded double-dip recession scenario. In 1980, the economy experienced a short recession that lasted only six months, followed by a 16-month downturn that stretched from the summer of 1981 to the fall of 1982.
"A double-dip recession is a possibility if the Fed is too scared to really get inflation under control," said Seema Shah, chief global strategist at Principal Global Investors.
"The Fed needs to do something drastic. If it eases off too quickly, there's every chance that inflation will pick up again. The early 1980s period becomes the obvious comparison," she added.
Powell, speaking to reporters after the Fed's rate hike on Wednesday, said he was confident the central bank can stage a soft (or "softish" to use his term) landing for the economy. This means that rate hikes can slow, but not totally derail, economic growth.
Experts are skeptical.
"A hard landing is a definite possibility and we need to prepare for it," said Daniel Dolan, Founder and Managing Member of Dolan McEniry. "A double dip is on the table."
The Fed will also have to be patient with investors and consumers. Even though it looks like inflation is starting to come under control in the near term, it will still be several months before the Fed's rate hikes start to have a real impact on prices and consumer spending.
"Monetary policy is an extremely brutal instrument, but it will still take some time to see how rate hikes unfold," said John Leer, chief economist at Morning Consult. "It's one thing to see what rate hikes do to equities, but it's another to see how it ripples through the wider economy."
A more aggressive rate hike would kill inflation
If the Fed errs on the side of caution and raises rates for a longer period, it will undoubtedly slow the economy.
But it also increases the odds that a recession will be shallow and short, because larger rate hikes are likely to do what the Fed wants: stifle inflation until price increases return to a higher annual range. normal and manageable 2-3%.
The fear is that the Fed could end its rate hikes prematurely because it believes that slowing the inflation rate to around 3% to 4% is enough to keep the economy afloat. But it's actually what experts believe could lead to a deeper downturn.
"The double dip is something we have to consider as a potential scenario. There's no doubt about it," said Dean Smith, chief strategist at FolioBeyond, an investment firm that manages the
Escalating Rate ETFs.
"Where does this confidence in the fight against inflation come from? There is no evidence that the Fed can manage things so finely," he added. "Inflation is out of control. The only way to fix it is to raise rates until it hurts."
Still, some hope the Fed will be able to thread the proverbial needle and engineer a soft landing. Powell received praise from Wall Street for being painstakingly clear about what the Fed will and will not do. So there should be no mystery about future interest rate hikes.
"There is an opportunity for the Fed to make a soft landing," said Mona Mahajan, senior investment strategist at Edward Jones.
"But the Fed will have to act aggressively and the economy hasn't faced such a rapid rate move in some time. It will be interesting to see if anything cracks," she added.
Sources
2/ https://www.cnn.com/2022/05/05/investing/double-dip-recession-economy-inflation/index.html
The mention sources can contact us to remove/changing this article
What Are The Main Benefits Of Comparing Car Insurance Quotes Online
LOS ANGELES, CA / ACCESSWIRE / June 24, 2020, / Compare-autoinsurance.Org has launched a new blog post that presents the main benefits of comparing multiple car insurance quotes. For more info and free online quotes, please visit https://compare-autoinsurance.Org/the-advantages-of-comparing-prices-with-car-insurance-quotes-online/ The modern society has numerous technological advantages. One important advantage is the speed at which information is sent and received. With the help of the internet, the shopping habits of many persons have drastically changed. The car insurance industry hasn't remained untouched by these changes. On the internet, drivers can compare insurance prices and find out which sellers have the best offers. View photos The advantages of comparing online car insurance quotes are the following: Online quotes can be obtained from anywhere and at any time. Unlike physical insurance agencies, websites don't have a specific schedule and they are available at any time. Drivers that have busy working schedules, can compare quotes from anywhere and at any time, even at midnight. Multiple choices. Almost all insurance providers, no matter if they are well-known brands or just local insurers, have an online presence. Online quotes will allow policyholders the chance to discover multiple insurance companies and check their prices. Drivers are no longer required to get quotes from just a few known insurance companies. Also, local and regional insurers can provide lower insurance rates for the same services. Accurate insurance estimates. Online quotes can only be accurate if the customers provide accurate and real info about their car models and driving history. Lying about past driving incidents can make the price estimates to be lower, but when dealing with an insurance company lying to them is useless. Usually, insurance companies will do research about a potential customer before granting him coverage. Online quotes can be sorted easily. Although drivers are recommended to not choose a policy just based on its price, drivers can easily sort quotes by insurance price. Using brokerage websites will allow drivers to get quotes from multiple insurers, thus making the comparison faster and easier. For additional info, money-saving tips, and free car insurance quotes, visit https://compare-autoinsurance.Org/ Compare-autoinsurance.Org is an online provider of life, home, health, and auto insurance quotes. This website is unique because it does not simply stick to one kind of insurance provider, but brings the clients the best deals from many different online insurance carriers. In this way, clients have access to offers from multiple carriers all in one place: this website. On this site, customers have access to quotes for insurance plans from various agencies, such as local or nationwide agencies, brand names insurance companies, etc. "Online quotes can easily help drivers obtain better car insurance deals. All they have to do is to complete an online form with accurate and real info, then compare prices", said Russell Rabichev, Marketing Director of Internet Marketing Company. CONTACT: Company Name: Internet Marketing CompanyPerson for contact Name: Gurgu CPhone Number: (818) 359-3898Email: [email protected]: https://compare-autoinsurance.Org/ SOURCE: Compare-autoinsurance.Org View source version on accesswire.Com:https://www.Accesswire.Com/595055/What-Are-The-Main-Benefits-Of-Comparing-Car-Insurance-Quotes-Online View photos
to request, modification Contact us at Here or [email protected]