Bitcoin is "not immune" to stock market volatility (Cryptocurrency: BTC-USD)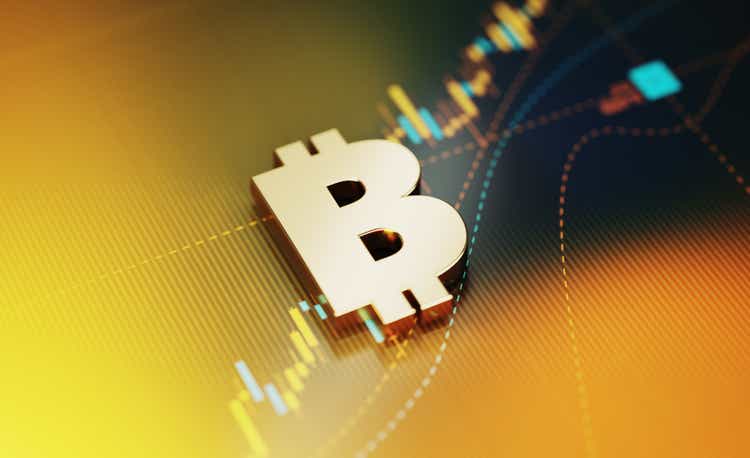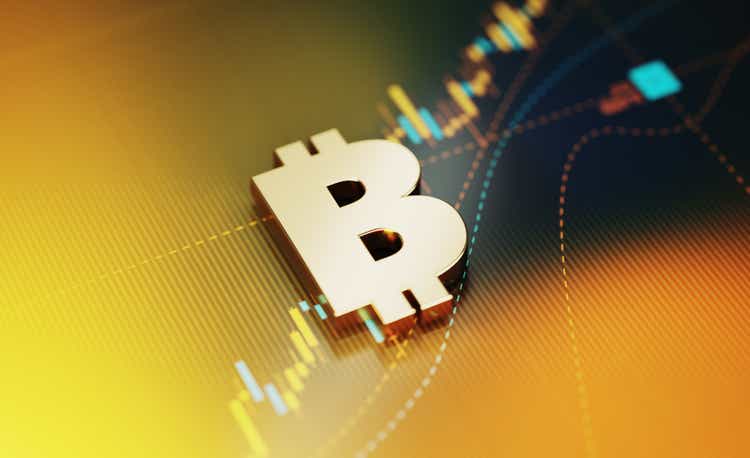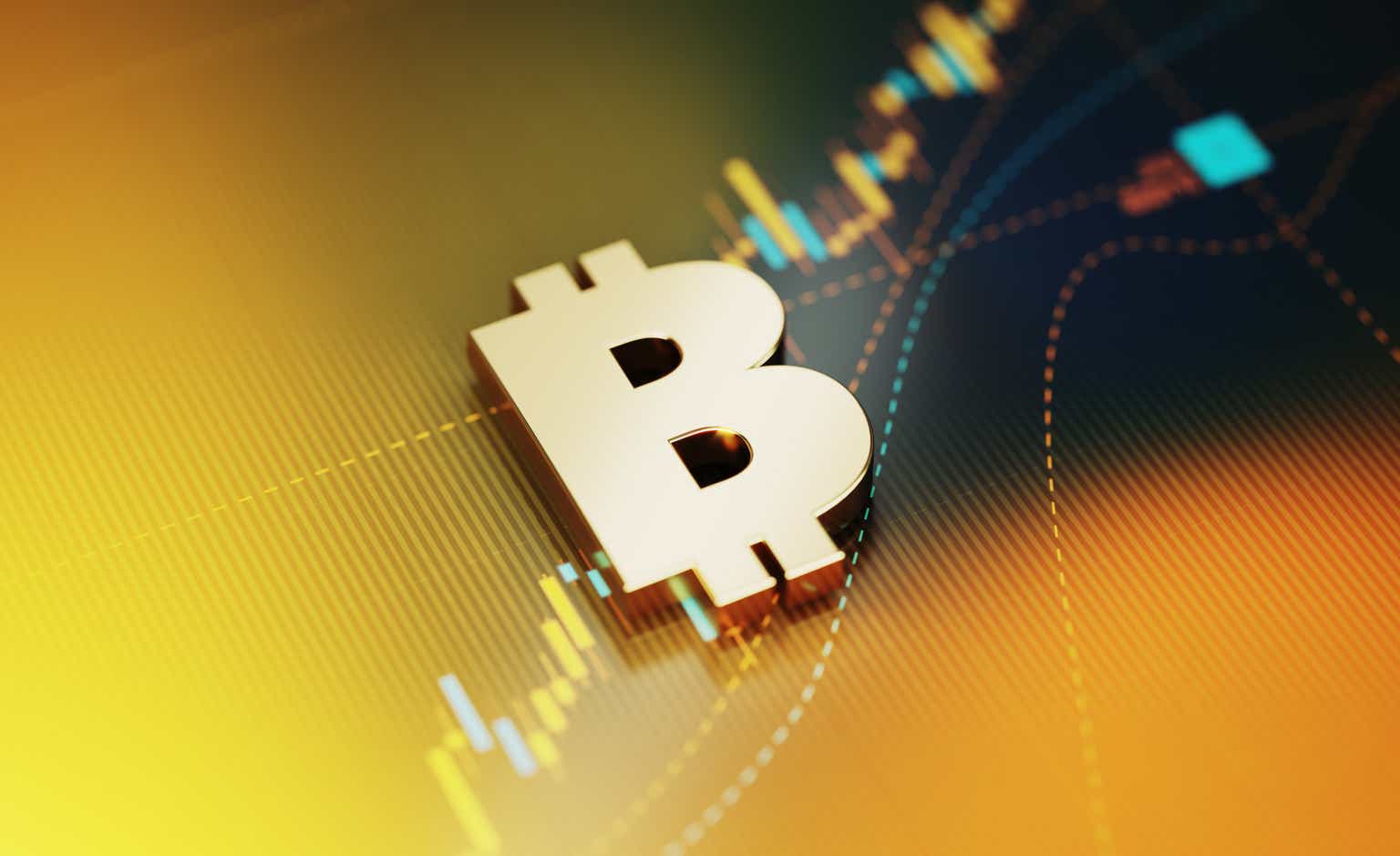 Bitcoin (BTC-USD) has often been touted as an inflation hedge or alternative investment class, an opportunity to diversify a portfolio. However, evidence continues to mount, especially during the recent market downturn, that crypto is highly correlated to stocks (SP500).
This link is evidenced by the fact that bitcoin and stocks rose in the easy money era of 2020-2021, and now both face cyclical downturns as financial conditions tighten and liquidity dries up.
"The correlation between bitcoin and stock indices has remained high and will continue to do so unless bitcoin becomes widely used as a form of payment – ​​which is unlikely to happen soon," analyst Sheena Shah wrote. at Morgan Stanley, in a May 10 memo.
In some context, the rolling 120-day correlation between the S&P 500 (SP500) and bitcoin (BTC-USD) recently stood at 0.60, the highest reading since the series began in 2011. wrote Liz Ann Sonders, Charles Schwab's chief investment strategist. in a Twitter Publish May 10. In other words, the price action of bitcoin resembles that of stocks and therefore risk assets. Take a look at the chart below to better understand how bitcoin fared Y/Y with the S&P 500 as well as S&P volatility, which is inversely correlated with the major stock index.
From a macroeconomic perspective, as central banks around the world turn to tighter monetary policy (some more aggressive than others) in an effort to ease widespread inflationary pressures, global money supply growth continues to decline. slowing from its peak in February 2021, Shah noted, adding that bitcoin (BTC-USD) market capitalization growth exceeded a month later in March 2021, implying that global liquidity and bitcoin could share a connection.
Note that in 2020, speculative assets like bitcoin soared in the wake of extraordinary accommodative monetary/fiscal policy and increased money supply. Stifel recently predicted that bitcoin would hit $15,000 as declining growth in M2 money supply, a large measure of money in circulation, "is expected to significantly weaken bitcoin."
Looking at the BTC-equity correlation from a different perspective, retail investors were the primary cryptocurrency trader about four years ago, but now "the largest proportion of daily crypto trading volumes come from crypto, much of which comes from them trading with each other," Shah explained.
This dynamic has contributed to bitcoin's (BTC-USD) strong link to equities since these institutions are sensitive to the availability of capital and therefore interest rates, she added.
Remark"We have certainly seen [bitcoin] trade more in line with stocks and more in line with Nasdaq and tech stocks, especially in the last quarter," Coinbase (COIN) Chief Financial Officer Alesia Haas told CNBC's Squawk Box in a post. interview May 12. "A lot of institutional money has gone into crypto, and with the broader volatility we're seeing, we've seen strong correlations," she added.
Take a look at contributor SA's bullish view on The Digital Trend on bitcoin.
Earlier last week (May 12), Bill Miller said he hadn't sold any bitcoin.

Sources
2/ https://seekingalpha.com/news/3838369-bitcoin-is-not-immune-from-stock-market-volatility-morgan-stanley-says
The mention sources can contact us to remove/changing this article
What Are The Main Benefits Of Comparing Car Insurance Quotes Online
LOS ANGELES, CA / ACCESSWIRE / June 24, 2020, / Compare-autoinsurance.Org has launched a new blog post that presents the main benefits of comparing multiple car insurance quotes. For more info and free online quotes, please visit https://compare-autoinsurance.Org/the-advantages-of-comparing-prices-with-car-insurance-quotes-online/ The modern society has numerous technological advantages. One important advantage is the speed at which information is sent and received. With the help of the internet, the shopping habits of many persons have drastically changed. The car insurance industry hasn't remained untouched by these changes. On the internet, drivers can compare insurance prices and find out which sellers have the best offers. View photos The advantages of comparing online car insurance quotes are the following: Online quotes can be obtained from anywhere and at any time. Unlike physical insurance agencies, websites don't have a specific schedule and they are available at any time. Drivers that have busy working schedules, can compare quotes from anywhere and at any time, even at midnight. Multiple choices. Almost all insurance providers, no matter if they are well-known brands or just local insurers, have an online presence. Online quotes will allow policyholders the chance to discover multiple insurance companies and check their prices. Drivers are no longer required to get quotes from just a few known insurance companies. Also, local and regional insurers can provide lower insurance rates for the same services. Accurate insurance estimates. Online quotes can only be accurate if the customers provide accurate and real info about their car models and driving history. Lying about past driving incidents can make the price estimates to be lower, but when dealing with an insurance company lying to them is useless. Usually, insurance companies will do research about a potential customer before granting him coverage. Online quotes can be sorted easily. Although drivers are recommended to not choose a policy just based on its price, drivers can easily sort quotes by insurance price. Using brokerage websites will allow drivers to get quotes from multiple insurers, thus making the comparison faster and easier. For additional info, money-saving tips, and free car insurance quotes, visit https://compare-autoinsurance.Org/ Compare-autoinsurance.Org is an online provider of life, home, health, and auto insurance quotes. This website is unique because it does not simply stick to one kind of insurance provider, but brings the clients the best deals from many different online insurance carriers. In this way, clients have access to offers from multiple carriers all in one place: this website. On this site, customers have access to quotes for insurance plans from various agencies, such as local or nationwide agencies, brand names insurance companies, etc. "Online quotes can easily help drivers obtain better car insurance deals. All they have to do is to complete an online form with accurate and real info, then compare prices", said Russell Rabichev, Marketing Director of Internet Marketing Company. CONTACT: Company Name: Internet Marketing CompanyPerson for contact Name: Gurgu CPhone Number: (818) 359-3898Email: [email protected]: https://compare-autoinsurance.Org/ SOURCE: Compare-autoinsurance.Org View source version on accesswire.Com:https://www.Accesswire.Com/595055/What-Are-The-Main-Benefits-Of-Comparing-Car-Insurance-Quotes-Online View photos
to request, modification Contact us at Here or [email protected]