Wall Street plummets on fears for the economy as rates rise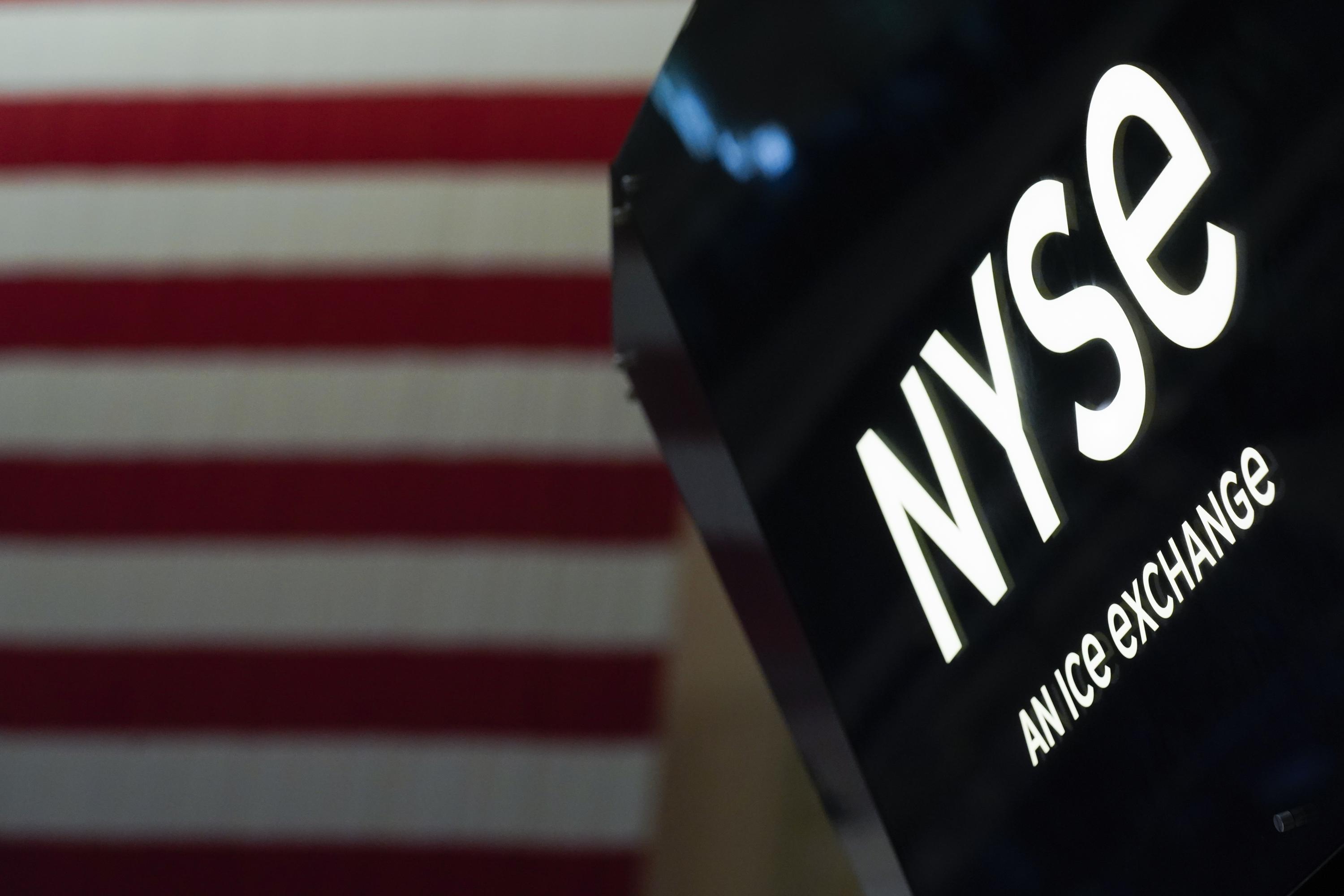 NEW YORK (AP) Stocks fell on Wall Street on Thursday as concerns returned to the fore that the world's fragile economy could cave in under higher interest rates.
The S&P 500 fell 3.3% in a broad-based rout to more than reverse its 1.5% rebound from the previous day. Analysts had warned of larger swings given deep uncertainties over whether the Federal Reserve and other central banks can take the narrow path of raising interest rates sufficiently to control inflation, but not to the point of causing a recession.
The Dow Jones Industrial Average lost 2.4% and briefly fell more than 900 points, while the Nasdaq composite fell 4.1%. It was the S&P 500's sixth loss in its last seven tests, and all but 3% of stocks in the index fell.
Wall Street fell along with stocks across Europe after central banks followed the Federal Reserve's sharp interest rate hike on Wednesday. Bank of England raises interest rate for the fifth time since December, although he opted for a more modest increase of 0.25 percentage points than the 0.75 point hammer provided by the Fed.
The Swiss central bank, meanwhile, raised rates for the first time in years, a hike of half a point. Taiwan's central bank raised its key rate by an eighth of a point. Japan's central bank began a two-day meeting, despite resisting rate hikes and other measures to slow the economy that investors say are hawkish.
Such movements and expectations for many more have sent investment plummeting this year, from bonds to bitcoin. Higher interest rates purposely slow the economy, hoping to eradicate inflation. But they are blunt tools that can stifle the economy if used too aggressively.
Another concern is that with the change in policy, economic data has already weakened, said Bill Northey, chief investment officer at US Bank Wealth Management. This increases the chances of a recession in the latter part of 2022 to 2023.
President Joe Biden told The Associated Press on Thursday that he sees reason to be optimistic about the economy and that a recession is not inevitable.
Worries sent the S&P 500 into a bear market earlier this week, meaning it had fallen more than 20% from its peak. That's now 23.6% below its record set at the start of this year and back to where it was at the end of 2020. That effectively wipes out 2021, which has been one of the best years for Wall Street. since the turn of the millennium.
The S&P 500 fell 123.22 points to 3,666.77. The Dow lost 741.46 to 29,927.07 and the Nasdaq fell 453.06 to 10,646.10. Thursday's biggest losses hit shares of smaller companies, a sign of pessimism about the economy's strength. The Russell 2000 Small Stock Index fell 81.30, or 4.7%, to 1,649.84.
Not only is the Federal Reserve raising short-term rates, but it also began this month allowing some of the trillions of dollars in bonds it bought during the pandemic to come off its balance sheet. This should put upward pressure on long-term interest rates. This is another way central banks have ripped off the supports they previously propped up under the markets to stimulate the economy.
The US economy is still resisting, driven in particular by a dynamic job market. Fewer workers applied for unemployment benefits last week than a week before, a report showed on Thursday. But other signs of trouble have emerged.
A report on Thursday showed homebuilders innovated on fewer homes in the past month. Rising mortgage rates as a direct result of the federal measures hollowing out the industry. A separate reading on manufacturing in the Mid-Atlantic region also unexpectedly dropped.
Corporate earnings estimates have yet to change to reflect some of the weaker economic data and that could lead to the second leg of this price revision, Northey said.
Treasury yields swung sharply on Thursday, with the 10-year yield falling to 3.23% from 3.39% on Wednesday night. It had climbed to 3.48% in the morning, close to its highest level since 2011.
Higher rates have been hit the hardest this year for the investments that have soared the most thanks to the easy and ultra-low rates at the start of the pandemic, which now appear to be among the most expensive and riskiest investments. . This includes bitcoin and high-growth tech stocks.
Big Tech stocks were among the heaviest weights in the market on Thursday, but the steepest losses were in stocks whose earnings depend more on the strength of the economy and the ability of customers to keep buying amid the highest inflation in decades.
Cruise operators Norwegian Cruise Line Holdings, Royal Caribbean Group and Carnival all lost more than 11%.
It's quite a sharp turnaround from the day before, when stocks rallied immediately after the Fed's biggest rate hike since 1994. Analysts said investors appeared to be hanging on to a comment from the chairman of the Fed, Jerome Powell, who said mega-hikes of three-quarters of a percentage point would not be common.
Powell said on Wednesday the Fed was moving quickly to bring rates closer to normal levels after last week's stunning report that showed consumer inflation unexpectedly accelerated last month, wiping out hopes that inflation may have already peaked.
The Fed is not trying to cause a recession now, let's be clear about that, Powell said. He called Wednesdays a big increase in front loading.
Despite their assurance, I don't know if the Fed has the tools it claims to have to drive down prices, said Jason Brady, CEO of Thornburg Investment Management. He also said that even after its mega hike on Wednesday, which was triple the usual amount, the Fed is still behind.
___
AP Business Writers Damian J. Troise and Yuri Kageyama contributed.
Sources
2/ https://apnews.com/article/technology-politics-japan-asia-financial-markets-859cf34a8a2bba21e76c585356bb961b
The mention sources can contact us to remove/changing this article
What Are The Main Benefits Of Comparing Car Insurance Quotes Online
LOS ANGELES, CA / ACCESSWIRE / June 24, 2020, / Compare-autoinsurance.Org has launched a new blog post that presents the main benefits of comparing multiple car insurance quotes. For more info and free online quotes, please visit https://compare-autoinsurance.Org/the-advantages-of-comparing-prices-with-car-insurance-quotes-online/ The modern society has numerous technological advantages. One important advantage is the speed at which information is sent and received. With the help of the internet, the shopping habits of many persons have drastically changed. The car insurance industry hasn't remained untouched by these changes. On the internet, drivers can compare insurance prices and find out which sellers have the best offers. View photos The advantages of comparing online car insurance quotes are the following: Online quotes can be obtained from anywhere and at any time. Unlike physical insurance agencies, websites don't have a specific schedule and they are available at any time. Drivers that have busy working schedules, can compare quotes from anywhere and at any time, even at midnight. Multiple choices. Almost all insurance providers, no matter if they are well-known brands or just local insurers, have an online presence. Online quotes will allow policyholders the chance to discover multiple insurance companies and check their prices. Drivers are no longer required to get quotes from just a few known insurance companies. Also, local and regional insurers can provide lower insurance rates for the same services. Accurate insurance estimates. Online quotes can only be accurate if the customers provide accurate and real info about their car models and driving history. Lying about past driving incidents can make the price estimates to be lower, but when dealing with an insurance company lying to them is useless. Usually, insurance companies will do research about a potential customer before granting him coverage. Online quotes can be sorted easily. Although drivers are recommended to not choose a policy just based on its price, drivers can easily sort quotes by insurance price. Using brokerage websites will allow drivers to get quotes from multiple insurers, thus making the comparison faster and easier. For additional info, money-saving tips, and free car insurance quotes, visit https://compare-autoinsurance.Org/ Compare-autoinsurance.Org is an online provider of life, home, health, and auto insurance quotes. This website is unique because it does not simply stick to one kind of insurance provider, but brings the clients the best deals from many different online insurance carriers. In this way, clients have access to offers from multiple carriers all in one place: this website. On this site, customers have access to quotes for insurance plans from various agencies, such as local or nationwide agencies, brand names insurance companies, etc. "Online quotes can easily help drivers obtain better car insurance deals. All they have to do is to complete an online form with accurate and real info, then compare prices", said Russell Rabichev, Marketing Director of Internet Marketing Company. CONTACT: Company Name: Internet Marketing CompanyPerson for contact Name: Gurgu CPhone Number: (818) 359-3898Email: [email protected]: https://compare-autoinsurance.Org/ SOURCE: Compare-autoinsurance.Org View source version on accesswire.Com:https://www.Accesswire.Com/595055/What-Are-The-Main-Benefits-Of-Comparing-Car-Insurance-Quotes-Online View photos
to request, modification Contact us at Here or [email protected]