The advantages and disadvantages of open holidays and fixed vacation days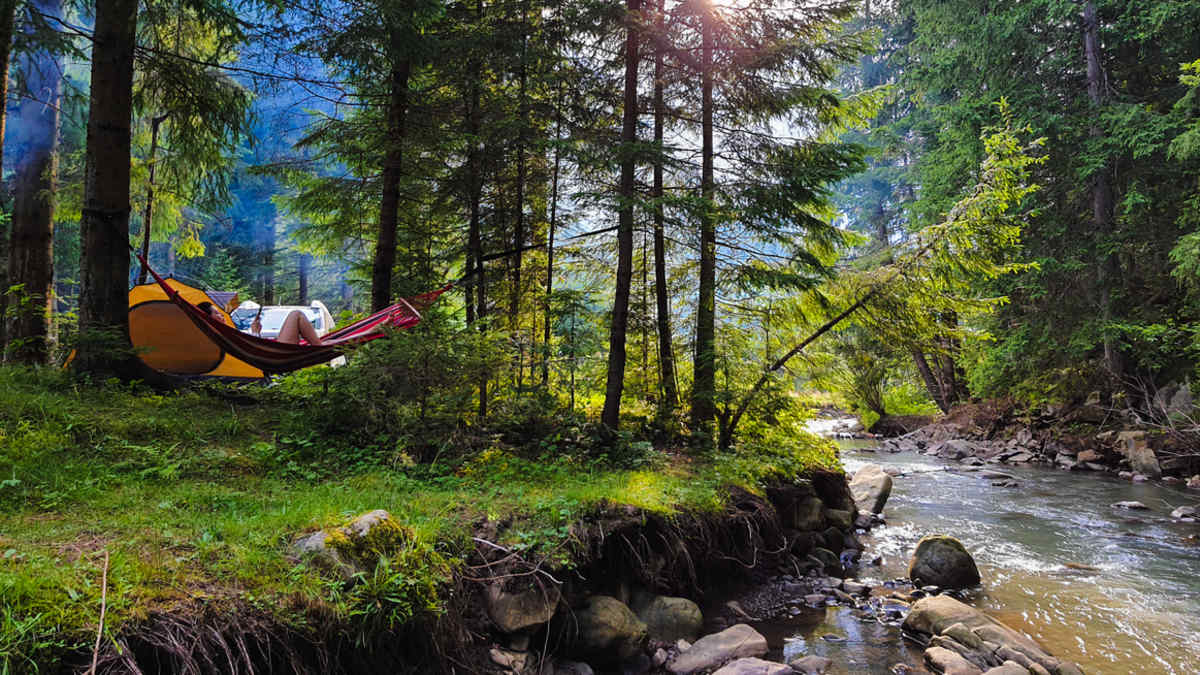 The past few years have been difficult for employees. During the pandemic, when many companies shifted to remote working, nearly 70% of employees reported working weekends and 45% revealed they worked long hours during the week. Additionally, at the end of 2021, research by the Society for Human Resource Management (SHRM) found that most workers had not taken their vacation days. Fortunately, it looks like that's starting to change.
"We have seen during the pandemic that few employees are taking vacations. However, we are now starting to see more and more employees using their time off, which is a positive change," said Chelsea Pyrzenski, Global Director human resources at WalkMe, a San Francisco-based digital adoption platform.
Like many other companies, WalkMe stresses the importance of vacation days for its 500 employees. The company is offering up to 21 days a year, plus time off for holidays and five "RefreshMe" days each calendar year so employees can take any Friday to enjoy a long weekend, a said Pyrzensky.
While some companies choose a similar type of structured policy, others prefer open-ended leaves in which employees can take as much time as they want, as long as they fulfill their job responsibilities and get approval from their boss. .
Of course, both approaches have pros and cons, and it's essential to understand them before creating, modifying, or implementing a new employee leave plan.
The pitfalls of open leave
While open holidays or flexible paid time off (PTO) may sound like a great option on paper, they can actually be detrimental to employees, according to some employment experts.
At Next PR, a PR agency with 50 team members and locations nationwide, CEO Heather Kelly opted to create a structured policy rather than provide open leaves. Team members receive a set number of days based on their job title and tenure with the company.
"I structured our policy because of the pitfalls that come with unlimited vacations," Kelly said. "Most companies that offer unlimited time off have such ambiguity about the time that the team is 'allowed' to take off. Research shows that employees with unlimited time take less time off than those with a limited number. fixed days. I don't want my team guessing when to take time; it's time they've earned and they should feel empowered to enjoy it," she explained.
Pyrzenski echoed a similar sentiment.
"Compared to the open leave option, we have found that employees are more likely to take time off work when they are able to see how many hours they are allowed to take, how much they are accumulating and how much they may not accrue because they haven't taken enough time off," she said.
At Next PR, Kelly said, a set vacation policy ends up being far more employee-friendly than company-friendly, which it should be. "PTO accumulation allows team members to defer or pay off their PTO at the end of the year. If they don't use all of their days in a given year or quit the company, they deserve to be compensated for the days they won," she said. "With unlimited PTO, the money is kept in the company's pockets instead."
When Open Leave makes sense
Companies that offer a bank of paid holidays as opposed to paid open holidays are still in the majority; just 6% of companies said they offer open time off, according to the 2022 SHRM Employee Benefits Survey. Still, there is a case to be made for an open leave. Research shows that younger workers tend to expect more flexibility in their hours and more control over their work/life balance, especially in light of recent years.
"Many [Millennials and Generation Z employees] have re-evaluated their career options," said Kristi Johnson-Noble, chief people officer at Spruce, an Austin-based lifestyle service provider with 94 employees and an unlimited PTO policy. "Some have completely left the labor market.
Vacation days seem to be "a huge factor in deciding where they want to work [because of] the fact that they are seen and valued. Giving someone the ability to manage their free time based on what they need and not how many hours they have accumulated on the spreadsheet is a big part of that," Johnson-Noble said.
Los Angeles-based MerchantMaverick.com, which has 26 employees and creates product guides for financial firms, also offers unlimited PTO to all full-time employees.
"Our leave policy is structured this way to provide flexibility for our team members and also to ease the administrative burden of accumulating and tracking PTOs," said Human Resources Director Charlotte Kackley. "We also recognize the impact PTO can have on mental health, so we see it as another tool to help maintain engagement and counteract burnout."
Whitney Hoffman-Bennett, SHRM-CP, vice president of talent and culture at CallRail, an intelligence platform with more than 300 employees in Atlanta, said her company has a flexible PTO policy and no unlimited.
"In all honesty, unlimited policies aren't really unlimited; if you don't show up for work for six months, you're probably out of a job," she said. "That being said, we don't place a limit on the number of days employees can take."
CallRail chooses to provide flexible PTO because it wants its employees to have a healthy work-life balance.
"It's so important for companies to understand that their employees have a life outside of work," Hoffman-Bennett said. "CallRail policies have allowed me to spend more time with my family. As a mother of three young children, a flexible PTO schedule means a lot to me and has allowed me to be there for the moments keys to the lives of my children."
Best practices for your vacation policy
Whether you choose a structured or open leave policy, there are several best practices to keep in mind. First, tell your employees what they want.
"Communication is key," Johnson-Noble said. "The employer must communicate their expectations and their understanding of the policy. And the employee must be very open in their needs and plan their time off with their team."
According to Hoffman-Bennett, CallRail will share the average annual PTO that employees take as a guide, and encourage employees to take one continuous week of vacation per year.
"We encourage employees to take a week off for their mental well-being or to focus on something they're passionate about, other than work," she said. "One of our core values ​​is 'Turn it Off,' which means we encourage employees to turn off their laptops and be fully present while on vacation."
Another smart HR guiding principle is to focus on what works for your business and your company culture, experts advise.
"If flexibility and autonomy are really important to your employees, a structured vacation policy might not be the most appropriate option," Kackley said. "On the other hand, if most of your employees are paid by the hour, implement a set number of days."
It's always important to show your employees that you care about their well-being, she added, and providing them with a vacation policy that meets their needs is the way you can do that.
"If your team doesn't take time off to get away from work, they're going to burn out," Kelly said. "I see a noticeable difference in my team when they return from vacation. Whether they're going on an extravagant European trip or taking a day off to focus on self-care, it's extremely important for teams to be able to get away from their desks and focus on themselves."
Kylie Ora Lobell is a freelance writer in Los Angeles.
Sources
2/ https://www.shrm.org/resourcesandtools/hr-topics/benefits/pages/the-pros-and-cons-of-open-leave-and-set-vacation-days.aspx
The mention sources can contact us to remove/changing this article
What Are The Main Benefits Of Comparing Car Insurance Quotes Online
LOS ANGELES, CA / ACCESSWIRE / June 24, 2020, / Compare-autoinsurance.Org has launched a new blog post that presents the main benefits of comparing multiple car insurance quotes. For more info and free online quotes, please visit https://compare-autoinsurance.Org/the-advantages-of-comparing-prices-with-car-insurance-quotes-online/ The modern society has numerous technological advantages. One important advantage is the speed at which information is sent and received. With the help of the internet, the shopping habits of many persons have drastically changed. The car insurance industry hasn't remained untouched by these changes. On the internet, drivers can compare insurance prices and find out which sellers have the best offers. View photos The advantages of comparing online car insurance quotes are the following: Online quotes can be obtained from anywhere and at any time. Unlike physical insurance agencies, websites don't have a specific schedule and they are available at any time. Drivers that have busy working schedules, can compare quotes from anywhere and at any time, even at midnight. Multiple choices. Almost all insurance providers, no matter if they are well-known brands or just local insurers, have an online presence. Online quotes will allow policyholders the chance to discover multiple insurance companies and check their prices. Drivers are no longer required to get quotes from just a few known insurance companies. Also, local and regional insurers can provide lower insurance rates for the same services. Accurate insurance estimates. Online quotes can only be accurate if the customers provide accurate and real info about their car models and driving history. Lying about past driving incidents can make the price estimates to be lower, but when dealing with an insurance company lying to them is useless. Usually, insurance companies will do research about a potential customer before granting him coverage. Online quotes can be sorted easily. Although drivers are recommended to not choose a policy just based on its price, drivers can easily sort quotes by insurance price. Using brokerage websites will allow drivers to get quotes from multiple insurers, thus making the comparison faster and easier. For additional info, money-saving tips, and free car insurance quotes, visit https://compare-autoinsurance.Org/ Compare-autoinsurance.Org is an online provider of life, home, health, and auto insurance quotes. This website is unique because it does not simply stick to one kind of insurance provider, but brings the clients the best deals from many different online insurance carriers. In this way, clients have access to offers from multiple carriers all in one place: this website. On this site, customers have access to quotes for insurance plans from various agencies, such as local or nationwide agencies, brand names insurance companies, etc. "Online quotes can easily help drivers obtain better car insurance deals. All they have to do is to complete an online form with accurate and real info, then compare prices", said Russell Rabichev, Marketing Director of Internet Marketing Company. CONTACT: Company Name: Internet Marketing CompanyPerson for contact Name: Gurgu CPhone Number: (818) 359-3898Email: [email protected]: https://compare-autoinsurance.Org/ SOURCE: Compare-autoinsurance.Org View source version on accesswire.Com:https://www.Accesswire.Com/595055/What-Are-The-Main-Benefits-Of-Comparing-Car-Insurance-Quotes-Online View photos
to request, modification Contact us at Here or [email protected]