Traders struggle to cheer on China, IMF news, oil price drop amid mixed details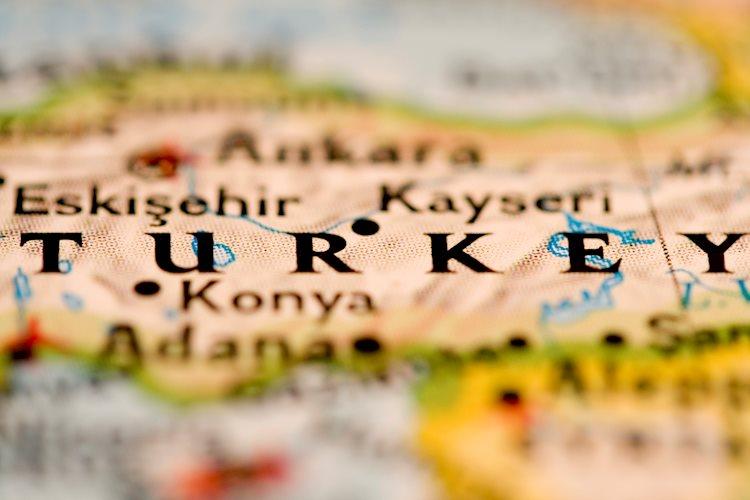 Asia-Pacific stocks are trading mixed, slipping lower lately as traders remain cautious ahead of high-profile data/events.
Upbeat Chinese PMI and IMF growth forecasts join Covid-related headlines to support the bullish bias.
Mixed concerns about China, due to falling industrial profits, poor sentiment in India and hawkish talk about the BoJ, are probing equity buyers.
S&P 500 futures are hesitant to extend Wall Street losses on hopes of an economic rebound.
Asian markets fail to cheer on upbeat signals from China and the International Monetary Fund (IMF) as sentiment remains cautious ahead of high-level data and central bank meetings. Recently firmer US data and looming economic fears surrounding Asia could heighten market anxiety.
Amid the play, MSCI's Asia-Pacific ex-Japan equity index retraced Wall Street's losses while posting a daily decline of 1.20% while Japan's Nikkei 225 fell 0.25% to 27,375 in press time. In doing so, Japanese equities may not cheer mostly upbeat data from Tokyo, as well as positive risk news on the coronavirus and emerging market growth amid fears of hawkish moves by the Bank of Japan (BoJ).
Japan's unemployment rate remains unchanged at nearly 2.5% in December, but retail trade rose above 0.5% in market forecasts to hit 1.1% in the reported month. Along the same line, industrial production also broke the consensus of -1.2% with a December figure of -0.1%.
On the other hand, Chinese stocks are advancing as the NBS manufacturing PMI stock came in at 50.1 vs. 49.7 market forecast and 47.0 previously, while the non-manufacturing PMI was also bullish with a reading of 54, 4 vs. 51.0 expected and 41.6 previous readings. Even so, the country's industrial profits contract in 2022.
Elsewhere, the International Monetary Fund (IMF) recently raised its estimates for global growth while saying slowing emerging market growth bottomed out in 2022. The global lender also said the estimates were within the backdrop of a slight increase in global growth prospects for 2023. helped by "surprisingly resilient" demand in the United States and Europe, an easing in energy costs and the reopening of the Chinese economy after Beijing dropped its strict COVID-19 restrictions. It's worth mentioning that the IMF's inflation fears seem to be weighing on market sentiment.
Earlier, in favor of the risk profile, news suggesting US President Joe Biden's administration was ready to revoke Covid-led emergencies from May 11 appeared to have favored the risk profile lately. On Monday, the Chinese Center for Disease Control and Prevention (CDC) said, reported by Reuters, "the current wave of COVID-19 infections in China is coming to an end, and there has been no rebound significant number of cases during the Lunar New Year holiday".
Aside from risk catalysts, lower oil prices have also put a floor under Asia-Pacific stocks. That said, WTI Crude Oil is showing a three-day downtrend near $78.00 at press time. On the same line could be moderately offered US stocks and S&P 500 futures.
Alternatively, fears of a stock rout in India due to the Adani Enterprise fiasco and hopes of slower growth in three years appear to be putting downward pressure on Indian stocks. Additionally, weak Australian retail sales and Chinese growth fears are keeping Australian and New Zealand equities on the sidelines.
Next, traders in the Asia-Pacific region will pay close attention to the Indian Union budget for the fiscal year 2023-24 and New Zealand's quarterly employment data for immediate guidance. However, the Fed's verdict is the key to a clear guide.
Sources
2/ https://www.fxstreet.com/news/asian-stock-market-traders-struggle-to-cheer-china-imf-news-softer-oil-price-amid-mixed-details-202301310410
The mention sources can contact us to remove/changing this article
What Are The Main Benefits Of Comparing Car Insurance Quotes Online
LOS ANGELES, CA / ACCESSWIRE / June 24, 2020, / Compare-autoinsurance.Org has launched a new blog post that presents the main benefits of comparing multiple car insurance quotes. For more info and free online quotes, please visit https://compare-autoinsurance.Org/the-advantages-of-comparing-prices-with-car-insurance-quotes-online/ The modern society has numerous technological advantages. One important advantage is the speed at which information is sent and received. With the help of the internet, the shopping habits of many persons have drastically changed. The car insurance industry hasn't remained untouched by these changes. On the internet, drivers can compare insurance prices and find out which sellers have the best offers. View photos The advantages of comparing online car insurance quotes are the following: Online quotes can be obtained from anywhere and at any time. Unlike physical insurance agencies, websites don't have a specific schedule and they are available at any time. Drivers that have busy working schedules, can compare quotes from anywhere and at any time, even at midnight. Multiple choices. Almost all insurance providers, no matter if they are well-known brands or just local insurers, have an online presence. Online quotes will allow policyholders the chance to discover multiple insurance companies and check their prices. Drivers are no longer required to get quotes from just a few known insurance companies. Also, local and regional insurers can provide lower insurance rates for the same services. Accurate insurance estimates. Online quotes can only be accurate if the customers provide accurate and real info about their car models and driving history. Lying about past driving incidents can make the price estimates to be lower, but when dealing with an insurance company lying to them is useless. Usually, insurance companies will do research about a potential customer before granting him coverage. Online quotes can be sorted easily. Although drivers are recommended to not choose a policy just based on its price, drivers can easily sort quotes by insurance price. Using brokerage websites will allow drivers to get quotes from multiple insurers, thus making the comparison faster and easier. For additional info, money-saving tips, and free car insurance quotes, visit https://compare-autoinsurance.Org/ Compare-autoinsurance.Org is an online provider of life, home, health, and auto insurance quotes. This website is unique because it does not simply stick to one kind of insurance provider, but brings the clients the best deals from many different online insurance carriers. In this way, clients have access to offers from multiple carriers all in one place: this website. On this site, customers have access to quotes for insurance plans from various agencies, such as local or nationwide agencies, brand names insurance companies, etc. "Online quotes can easily help drivers obtain better car insurance deals. All they have to do is to complete an online form with accurate and real info, then compare prices", said Russell Rabichev, Marketing Director of Internet Marketing Company. CONTACT: Company Name: Internet Marketing CompanyPerson for contact Name: Gurgu CPhone Number: (818) 359-3898Email: cgurgu@internetmarketingcompany.BizWebsite: https://compare-autoinsurance.Org/ SOURCE: Compare-autoinsurance.Org View source version on accesswire.Com:https://www.Accesswire.Com/595055/What-Are-The-Main-Benefits-Of-Comparing-Car-Insurance-Quotes-Online View photos
to request, modification Contact us at Here or collaboration@support.exbulletin.com