Discovery Vanderbilt invests in three professor-initiated startups: HeroWear, IDBiologics and Virtuoso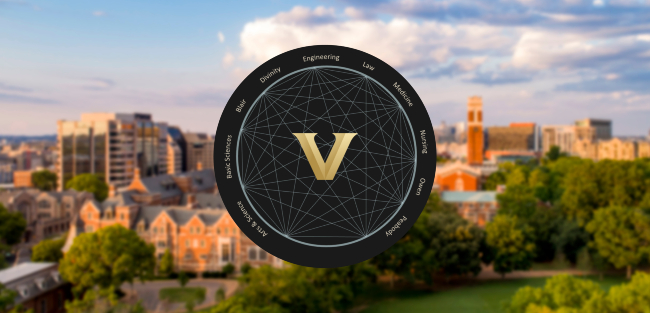 A university management committee has approved Vanderbilt Discovery investments in three start-ups initiated by professorsHeroWear, IDBiologics And Virtuoso Surgical Inc.as part of its mission from the Chancellor's and Provost's offices to drive innovation across the university.
These three initial investments will fuel discovery and accelerate the translation of our research into tangible benefits," said Chancellor Daniel Diermeier. I look forward to the innovations that will flow from these partnerships and the committee's future investments that are sure to push new ideas to the frontiers of discovery while underscoring our continued service to others and the community.
HeroWear received seed funding of $250,000, and IDBiologics and Virtuoso received seed and Series A funding of $500,000, respectively. The investments were provided by Discovery Vanderbilt, which is sponsored by the Chancellor's and Provost's Offices and led by the Provost's Office.
Funding groundbreaking, faculty-led startups like HeroWear, IDBiologics, and Virtuoso is core to Discovery Vanderbilt's purpose and allows us to scale the impact of our research and innovation locally, nationally, and globally. said Vice Provost and Vice Chancellor for Academic Affairs C. Cybele Raver. .
HEROWEAR
HeroWear develops wearable assistive devices, calledexocombinations,to relieve back pain and injuries, especially for those who lift heavy and repetitive objects. Their exosuit was developed in the Center for Rehabilitation Engineering and Assistive Technology by Karl Zelik, Associate Professor of Mechanical Engineering, Biomedical Engineering, and Physical Medicine and Rehabilitation. HeroWear was created in 2019; Zelik is its scientific director and co-founder.
In April 2021, Zelik received a year-long, $1.2 million investment from the Army Futures Commands research lab, known asDEVCOM,and theCivil-Military Innovation Institute Inc.The funding supported the Armys Pathfinder program, a collaboration between Vanderbilt and soldiers from the 101st Airborne Division to develop the Soldier Assistance Bionic Exosuit for Resupply, or SABER, a one-of-a-kind exosuit that supports participating soldiers support and logistics operations. SABER is being readied for manufacture and sale by HeroWear and for field use by the military. This monthHeroWear introduced its latest commercially available version of its back-assisted exosuit.
IDBiologics
IDBiologics develops human monoclonal antibodies for the treatment and prevention of major infectious diseases, including SARS-CoV-2, influenza, respiratory syncytial viruses and Zika. These mAb drugs may outperform vaccines in protecting vulnerable populations (elderly, infants, or immunocompromised) against HIV or cancer. The company was founded in 2017 by James Crowdirector of the Vanderbilt Vaccination CenterProfessor of Pediatrics and Pathology, Microbiology and Immunology and Ann Scott Carell Professor.
Crowes' academic research that served as the basis for IDBiologics was initiated in response to the threat of global pandemics resulting from the Ebola crisis in West Africa in 201416. May 2020mAbs discovered in the Crowe lab have been licensed to IDBiologics for evaluation, potential licensing, and clinical development as new drugs that could treat COVID-19 or prevent infection with the SARS-CoV-2 virus.
Today, IDBiologics maintains a close relationship with Crowe through a sponsored research agreement and several joint R&D grants on select mAb programs. The research was supported by grants from the National Institutes of Health, the Defense Advanced Research Projects Agency of the U.S. Department of Defense, and the Dolly Parton COVID-19 Research Fund at Vanderbilt.
VIRTUOSO
Virtuoso has developed a robotic surgery system that allows doctors to overcome thelimitations of traditional endoscopes. Its flagship product is a tiny robot with the potential to revolutionize surgical procedures for prostate cancer, which affects one in nine men in the United States. The robot was developed at Vanderbilt Institute of Surgery and Engineering by Robert WebsterRichard A. Schroeder Professor of Mechanical Engineering and Associate Professor of Medicine and Urology, and Duke Herrelldirector of robotics at VUMC and professor of urology, biomedical and mechanical engineering.
The company was founded in 2016 and the first prototype became operational in 2018. Herrell is the general manager of Virtuoso and Webster is the chief technology officer. Richard Hendrick, PhD'17, an alumnus of the School of Engineering, is Chief Operating Officer. Virtuoso has also received research funding from federal and state sources, including the Small Business Innovation Research and Small Business Technology Transfer and LaunchTN programs. Virtuoso expects verification and validation testing to begin this year.
FUTURE INVESTMENTS
A University Steering Committee headed by the Vice Chancellor of Finance, Information Technology and Chief Financial Officer Sweet Brettvice-rector for research and innovation Padma Raghavan and Scientific and Strategic Director of VUMC and Executive Vice President for Research Jennifer A. Pietenpol is responsible for reviewing and approving these investments.
Startups were proposed to the committee by the leaders of the Center for Technology Transfer and Commercialization and Wondry. They are the first wave of what the university intends to be continued support for Vanderbilt-initiated startups.
Supporting the commercialization of research for companies developed at Vanderbilt and VUMC is among our highest priorities as a world-class research institution, Sweet said. We actively support Vanderbilt and VUMC faculty, students, and affiliates in spreading their ideas from the lab to the world. It is a huge honor to support the journeys of these founders and to see the innovative solutions developed by our Vanderbilt community.
Unique to this specific initiative within Vanderbilt Discoverya groundbreaking initiative to strengthen innovative research and education at Vanderbilt, these and future investments in Vanderbilt-initiated startups include VUMC faculty as well as students, alumni, and community members participating in the programming of Willy.
Sources
2/ https://news.vanderbilt.edu/2023/05/23/discovery-vanderbilt-invests-in-three-faculty-initiated-startups-herowear-idbiologics-and-virtuoso/
The mention sources can contact us to remove/changing this article
What Are The Main Benefits Of Comparing Car Insurance Quotes Online
LOS ANGELES, CA / ACCESSWIRE / June 24, 2020, / Compare-autoinsurance.Org has launched a new blog post that presents the main benefits of comparing multiple car insurance quotes. For more info and free online quotes, please visit https://compare-autoinsurance.Org/the-advantages-of-comparing-prices-with-car-insurance-quotes-online/ The modern society has numerous technological advantages. One important advantage is the speed at which information is sent and received. With the help of the internet, the shopping habits of many persons have drastically changed. The car insurance industry hasn't remained untouched by these changes. On the internet, drivers can compare insurance prices and find out which sellers have the best offers. View photos The advantages of comparing online car insurance quotes are the following: Online quotes can be obtained from anywhere and at any time. Unlike physical insurance agencies, websites don't have a specific schedule and they are available at any time. Drivers that have busy working schedules, can compare quotes from anywhere and at any time, even at midnight. Multiple choices. Almost all insurance providers, no matter if they are well-known brands or just local insurers, have an online presence. Online quotes will allow policyholders the chance to discover multiple insurance companies and check their prices. Drivers are no longer required to get quotes from just a few known insurance companies. Also, local and regional insurers can provide lower insurance rates for the same services. Accurate insurance estimates. Online quotes can only be accurate if the customers provide accurate and real info about their car models and driving history. Lying about past driving incidents can make the price estimates to be lower, but when dealing with an insurance company lying to them is useless. Usually, insurance companies will do research about a potential customer before granting him coverage. Online quotes can be sorted easily. Although drivers are recommended to not choose a policy just based on its price, drivers can easily sort quotes by insurance price. Using brokerage websites will allow drivers to get quotes from multiple insurers, thus making the comparison faster and easier. For additional info, money-saving tips, and free car insurance quotes, visit https://compare-autoinsurance.Org/ Compare-autoinsurance.Org is an online provider of life, home, health, and auto insurance quotes. This website is unique because it does not simply stick to one kind of insurance provider, but brings the clients the best deals from many different online insurance carriers. In this way, clients have access to offers from multiple carriers all in one place: this website. On this site, customers have access to quotes for insurance plans from various agencies, such as local or nationwide agencies, brand names insurance companies, etc. "Online quotes can easily help drivers obtain better car insurance deals. All they have to do is to complete an online form with accurate and real info, then compare prices", said Russell Rabichev, Marketing Director of Internet Marketing Company. CONTACT: Company Name: Internet Marketing CompanyPerson for contact Name: Gurgu CPhone Number: (818) 359-3898Email: [email protected]: https://compare-autoinsurance.Org/ SOURCE: Compare-autoinsurance.Org View source version on accesswire.Com:https://www.Accesswire.Com/595055/What-Are-The-Main-Benefits-Of-Comparing-Car-Insurance-Quotes-Online View photos
to request, modification Contact us at Here or [email protected]