Evli launches its first green corporate bond fund Helsinki Stock Exchange: EVLI
PRESS RELEASE EVLI BANK PLC AUGUST 17, 2020 AT 1:00 p.m. (EET / EEST)
Evli launched its first fund that focuses on investing in green corporate bonds, the Evli GreenCorporate Bond fund. The fund invests in green and sustainable bonds. Presented by the distinguished team of Evlis Bond, with a successful experience of over 20 years in European credit.
The fund is managed by Juhamatti pukka, Head of Fixed Income at Evli and manager of the Evli Short Corporate Bond fund. Noora Lakkonen, Analyst within the Responsible Investment team of Evlis and in charge of monitoring ESG factors for Evlis corporate bond strategies, is responsible for the analysis of the green bonds of the new fund.
The Evli Green Corporate Bond fund is a natural progression for Evli, given its significant advances in the integration of ESG factors in all areas of portfolio management. Evli decided earlier this year to elevate the topic of accountability to a strategic area. This new fund responds to the growing demand from investors for a larger allocation in green bonds, but also to the need to act against the unsustainable use of resources and global warming, said Juhamatti pukka.
Green bonds offer the same credit risk as traditional bonds with the added feature of supporting the transition to a more sustainable economy, Noora Lakkonen adds.
While most green bond funds offer a broad fixed income solution across the entire fixed income asset class, from sovereign bonds to corporate bonds, the Evli Green Corporate Bond focuses on corporate bonds. companies. Very few European green bond funds focus solely on the corporate bond segment, and Evli's crossover approach allows it to seize attractive investment opportunities that are also responsible.
We argue that our approach to investing in the green bond market through corporate bonds offers investors several advantages. Asset allocation is more efficient with more specific products. In addition, the business sector plays a key role in the development of a greener economy. Therefore, it is very important for the investment community to directly support the transformation of these companies when they invest in projects supporting the transition to a low carbon economy and social projects financed by and sustainability obligations, said Juhamatti pukka.
Approximately $ 6.9 trillion in infrastructure investments are needed each year through 2030 to meet the UN Sustainable Development Goals and the Paris Agreement goals, representing real investment opportunities in the world. long term in the corporate bond segment. Evli Green Corporate Bond enables investors to take advantage of a rapidly growing segment. "In general, we think green bond issuers tend to be more forward looking. Success with the environment and sustainability has a significant effect on long-term credit quality, Juhamatti pukka keep on going.
The Evli Green Corporate Bond fund invests in the European investment grade and high yield segments (minimum average fund rating: BBB-) and in unrated bonds up to a maximum of 20% to include Nordic corporate bonds. in line with the success of Evli, a flexible and crossed investment strategy.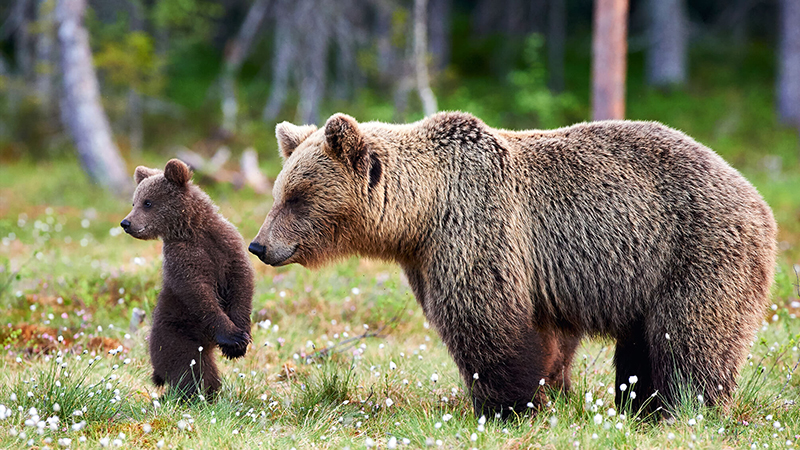 See also:Evli Green Bond website
Additional information:
Juhamatti Pukka, Head of Fixed Income, Evli Bank Plc, tel. +358 9 4766 9486, [email protected]
Noora Lakkonen, Responsible Investment Analyst, Evli Bank Plc., Tel. +358 40 356 3411, [email protected]
Married Bank Plc
Evli is a bank specializing in investments which helps institutions, companies and individuals to increase their wealth. The product and service offering includes mutual funds, asset management and financial market services, alternative investment products, equity research, administration of incentive programs and business financing services. The company also offers banking services that support clients' investment transactions. Evli is the highest ranked and most used institutional asset manager in Finland *.
Evli has a total of 12.9 billion euros in client assets under management (net 6/2020). Evli Group's equity amounts to EUR 71.8 million euros and its BIS solvency ratio is 15.3% (June 30, 2020). The company has around 250 employees. Evli Bank Plc B shares are listed on Nasdaq Helsinki Ltd.
* KANTAR SIFO Prospera External Asset Management Finland 2015, 2016, 2017, 2018, 2019 and SFR Scandinavian Financial Research Institutional Investment Services, Finland 2015, 2016, 2017, 2018.
Distribution: main media, www.evli.com
What Are The Main Benefits Of Comparing Car Insurance Quotes Online
LOS ANGELES, CA / ACCESSWIRE / June 24, 2020, / Compare-autoinsurance.Org has launched a new blog post that presents the main benefits of comparing multiple car insurance quotes. For more info and free online quotes, please visit https://compare-autoinsurance.Org/the-advantages-of-comparing-prices-with-car-insurance-quotes-online/ The modern society has numerous technological advantages. One important advantage is the speed at which information is sent and received. With the help of the internet, the shopping habits of many persons have drastically changed. The car insurance industry hasn't remained untouched by these changes. On the internet, drivers can compare insurance prices and find out which sellers have the best offers. View photos The advantages of comparing online car insurance quotes are the following: Online quotes can be obtained from anywhere and at any time. Unlike physical insurance agencies, websites don't have a specific schedule and they are available at any time. Drivers that have busy working schedules, can compare quotes from anywhere and at any time, even at midnight. Multiple choices. Almost all insurance providers, no matter if they are well-known brands or just local insurers, have an online presence. Online quotes will allow policyholders the chance to discover multiple insurance companies and check their prices. Drivers are no longer required to get quotes from just a few known insurance companies. Also, local and regional insurers can provide lower insurance rates for the same services. Accurate insurance estimates. Online quotes can only be accurate if the customers provide accurate and real info about their car models and driving history. Lying about past driving incidents can make the price estimates to be lower, but when dealing with an insurance company lying to them is useless. Usually, insurance companies will do research about a potential customer before granting him coverage. Online quotes can be sorted easily. Although drivers are recommended to not choose a policy just based on its price, drivers can easily sort quotes by insurance price. Using brokerage websites will allow drivers to get quotes from multiple insurers, thus making the comparison faster and easier. For additional info, money-saving tips, and free car insurance quotes, visit https://compare-autoinsurance.Org/ Compare-autoinsurance.Org is an online provider of life, home, health, and auto insurance quotes. This website is unique because it does not simply stick to one kind of insurance provider, but brings the clients the best deals from many different online insurance carriers. In this way, clients have access to offers from multiple carriers all in one place: this website. On this site, customers have access to quotes for insurance plans from various agencies, such as local or nationwide agencies, brand names insurance companies, etc. "Online quotes can easily help drivers obtain better car insurance deals. All they have to do is to complete an online form with accurate and real info, then compare prices", said Russell Rabichev, Marketing Director of Internet Marketing Company. CONTACT: Company Name: Internet Marketing CompanyPerson for contact Name: Gurgu CPhone Number: (818) 359-3898Email: [email protected]: https://compare-autoinsurance.Org/ SOURCE: Compare-autoinsurance.Org View source version on accesswire.Com:https://www.Accesswire.Com/595055/What-Are-The-Main-Benefits-Of-Comparing-Car-Insurance-Quotes-Online View photos
picture credit
to request, modification Contact us at Here or [email protected]