Mortgages haven't been so hard to get in 6 years, data shows
Lenders are getting more and more strict about granting mortgages, and borrowers should be aware of this.
There's a reason potential buyers are clamoring for home loans right now: Mortgage rates have dropped to all-time low levels, which means now is a good time to get a good deal. But despite the potential for significant savings, some potential buyers may have to delay their mortgage applications and strive to become more viable loan applicants.
It becomes much more difficult to borrow
Mortgage lenders have tightened their borrowing standards to the point that it hasn't been so difficult to get a home loan in six years. Specifically, the Mortgage Bankers Association Mortgage Availability Index fell 4.7% to 120.9 last month, the lowest since March 2014. This index measures the availability of mortgages based of credit risk and indicates that lenders are implementing stricter standards during the ongoing coronavirus pandemic. and the recession. The lower the index, the more difficult it is to obtain a mortgage.
Typically, you will need a minimum credit score of 620 to qualify for a conventional mortgage, but some lenders may currently seek higher credit scores. Lenders can also be more strict with their down payment requirements. Previously, you could qualify for a mortgage with as little as 3% down (even if you had been hit with private mortgage insurance in the process), but now a 3% drop may not fly with some. lenders. As such, mortgage applicants may find that they cannot get approval for a home loan today, whereas a year ago things could have been very different.
How to Increase Your Chances of Getting Mortgage Approved
The higher your credit rating, the more likely you are to get approved when applying for a mortgage. So if you are currently in the lower 600 range, try increasing that number. Here are some ways to increase your credit: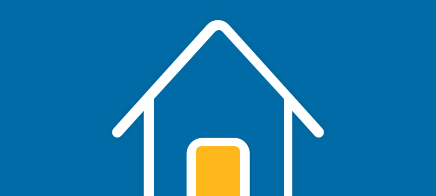 Can you guarantee a mortgage rate of less than 3%? Check rates instantly to see
9 in 10 Americans can qualify to refinance their mortgage. With mortgage rates falling to their lowest level in decades, there's no better time to lower your monthly mortgage payment.
See your rate
Pay all your incoming bills on time
Pay off some of the existing credit card debt
Request a credit limit increase on your existing credit cards (if you are successful it can lower your credit utilization rate, which is a big factor that goes into your credit score)
Check your credit reports for errors and correct mistakes that are harming you, such as debts to your name that are not yours
Of course, the more you are able to improve your credit score, the more likely you are to secure a competitive rate on your mortgage. A credit score of 650, for example, might get you a mortgage, but if you want a peak rate, you'll usually need your score to hit the mid-700.
Along with increasing your credit score, it pays to save extra money for a down payment, in case your lender requires it. If you invest more money in the purchase of your home, it will also help you avoid a scenario where you find yourself underwater on your mortgage (meaning that your mortgage balance is greater than that. that your house would sell).
Finally, be prepared to show proof of stable employment. If you don't have one, you may need to delay your mortgage application. These days, lenders are very thorough when checking for employment. You may need to submit pay stubs for several months, and you should expect your mortgage lender to call the company you work for to verify your employment status.
The fact that mortgages are becoming more and more difficult to obtain could help prevent some borrowers from making mistakes. On the other hand, stricter loan requirements could make the mortgage application process more frustrating. If you are hoping to buy a home in the near future, make yourself the best possible candidate. Not only are you more likely to be approved, but you could also get a more competitive mortgage rate to boot.
What Are The Main Benefits Of Comparing Car Insurance Quotes Online
LOS ANGELES, CA / ACCESSWIRE / June 24, 2020, / Compare-autoinsurance.Org has launched a new blog post that presents the main benefits of comparing multiple car insurance quotes. For more info and free online quotes, please visit https://compare-autoinsurance.Org/the-advantages-of-comparing-prices-with-car-insurance-quotes-online/ The modern society has numerous technological advantages. One important advantage is the speed at which information is sent and received. With the help of the internet, the shopping habits of many persons have drastically changed. The car insurance industry hasn't remained untouched by these changes. On the internet, drivers can compare insurance prices and find out which sellers have the best offers. View photos The advantages of comparing online car insurance quotes are the following: Online quotes can be obtained from anywhere and at any time. Unlike physical insurance agencies, websites don't have a specific schedule and they are available at any time. Drivers that have busy working schedules, can compare quotes from anywhere and at any time, even at midnight. Multiple choices. Almost all insurance providers, no matter if they are well-known brands or just local insurers, have an online presence. Online quotes will allow policyholders the chance to discover multiple insurance companies and check their prices. Drivers are no longer required to get quotes from just a few known insurance companies. Also, local and regional insurers can provide lower insurance rates for the same services. Accurate insurance estimates. Online quotes can only be accurate if the customers provide accurate and real info about their car models and driving history. Lying about past driving incidents can make the price estimates to be lower, but when dealing with an insurance company lying to them is useless. Usually, insurance companies will do research about a potential customer before granting him coverage. Online quotes can be sorted easily. Although drivers are recommended to not choose a policy just based on its price, drivers can easily sort quotes by insurance price. Using brokerage websites will allow drivers to get quotes from multiple insurers, thus making the comparison faster and easier. For additional info, money-saving tips, and free car insurance quotes, visit https://compare-autoinsurance.Org/ Compare-autoinsurance.Org is an online provider of life, home, health, and auto insurance quotes. This website is unique because it does not simply stick to one kind of insurance provider, but brings the clients the best deals from many different online insurance carriers. In this way, clients have access to offers from multiple carriers all in one place: this website. On this site, customers have access to quotes for insurance plans from various agencies, such as local or nationwide agencies, brand names insurance companies, etc. "Online quotes can easily help drivers obtain better car insurance deals. All they have to do is to complete an online form with accurate and real info, then compare prices", said Russell Rabichev, Marketing Director of Internet Marketing Company. CONTACT: Company Name: Internet Marketing CompanyPerson for contact Name: Gurgu CPhone Number: (818) 359-3898Email: [email protected]: https://compare-autoinsurance.Org/ SOURCE: Compare-autoinsurance.Org View source version on accesswire.Com:https://www.Accesswire.Com/595055/What-Are-The-Main-Benefits-Of-Comparing-Car-Insurance-Quotes-Online View photos
picture credit
to request, modification Contact us at Here or [email protected]