Motley Fool: Pharmacy on sale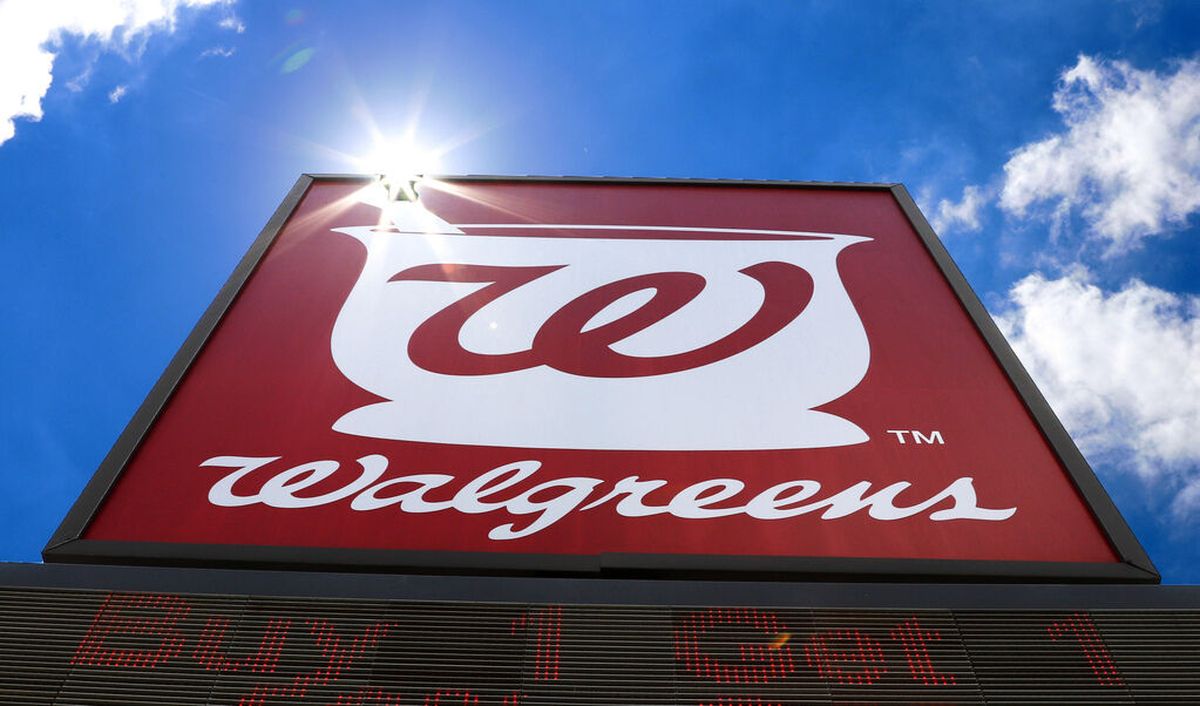 The pharmacy giant Walgreens Boots Alliance (Nasdaq: WBA) is on sale. Even after better than expected fourth quarter operating results, Walgreens stock was 32% below its 52-week high in mid-November, and its dividend yield was recently above 4.3%. .
The problem for Walgreens is that the drugstore chain operating model is based on low margins and high volume.
That volume dried up when the pandemic hit, crushing front-end retail sales and hurting clinic revenues. On an adjusted basis, the coronavirus reduced earnings per share by $ 1.06 in fiscal 2020.
Walgreens Boots Alliance is undergoing a transformation that is already starting to pay off. The company is on track to achieve annual savings of $ 2 billion by fiscal 2022, while sparing no expense to strengthen its omnichannel presence. In the fiscal fourth quarter, Boots.com and Walgreens.com online sales increased 155% and 39%, respectively, compared to the prior year period. The company has also increased the number of items that can be ordered online and picked up while driving.
Perhaps the most exciting development is Walgreens' partnership with VillageMD to develop up to 700 on-site full-service health care clinics that will partner with Walgreens pharmacies for an integrated medical experience. The strategy is to reach out to chronically ill patients, making Walgreens a one-stop shop for their basic medical needs.
Long-term investors should take a closer look at Walgreens Boots Alliance.
Ask the fool
Q. If I have a big loss when I sell stocks, I can claim it on my tax return, right? DB, Evergreen, Colorado
Oh yeah. No one likes losing investments, but at least they can lower your tax bill. Here's how it works: You first offset the capital gains from the sale of shares with your capital losses. Any residual loss can be deducted from your income up to a maximum of $ 3,000 per year. Amounts over $ 3,000 can be carried over to the following year.
If you are, say, in the 24% bracket and you deduct $ 3,000 from your income, that amount is excluded from tax. So you save 24% of $ 3000 or $ 720. Spend a little more time learning about tax rules and strategies, and you can probably save even more money. Start on IRS.gov or Fool.com/taxes.
Q. How much liability insurance should I have? TW, Morgantown, West Virginia
A. It depends on how much you have to lose if you are sued. You want to avoid a lawsuit causing you financial disaster. Add up the value of your home, property and financial assets. Add more for legal fees, although insurers sometimes cover them. Then check the liability coverage of your home and automobile policies.
If your assets are large, consider purchasing an umbrella policy (with another insurance company, if necessary).
Umbrella policies typically offer much higher liability coverage, typically $ 1 million or more, and charge much lower premiums than homeowners and auto insurance policies.
Insurance can be boring, but it's really important because it protects you from potential financial loss. You can reduce insurance costs by bundling policies with the same insurer and looking for the best prices every year or two.
My dumbest investment
My dumbest investment was to buy shares of Amazon in 2002 and sell them in 2015. Yes, when I sold the shares, they had become eight times what I paid for them, but more recently the stocks are trading for around 10 times my price. Buying price! Lesson learned: When you have a winner, stick with them for as long as you can. H., online
The madman answers: It was a very smart stupid investment, since you got a 700% payout. How stupid that was depends on your thinking when you sold the stocks. If you just thought a 700% gain was enough, that's fair, although you might have wondered how much more you thought Amazon would grow. If you thought the future of the Amazons was no longer bright, selling was definitely the right thing to do. Amazon has seen many unprofitable years, but it wasn't because of a poor business model; the company was simply investing every available dollar to continue to grow. Today it is one of the largest companies in the world, recently valued at nearly $ 1.6 trillion.
It's usually a good idea to hang on to your winners for decades, while their future still looks rosy. They may not grow much each year, but over time a 700% gain can turn into a 1500% gain, which can become a 3000% gain, and so on.
What Are The Main Benefits Of Comparing Car Insurance Quotes Online
LOS ANGELES, CA / ACCESSWIRE / June 24, 2020, / Compare-autoinsurance.Org has launched a new blog post that presents the main benefits of comparing multiple car insurance quotes. For more info and free online quotes, please visit https://compare-autoinsurance.Org/the-advantages-of-comparing-prices-with-car-insurance-quotes-online/ The modern society has numerous technological advantages. One important advantage is the speed at which information is sent and received. With the help of the internet, the shopping habits of many persons have drastically changed. The car insurance industry hasn't remained untouched by these changes. On the internet, drivers can compare insurance prices and find out which sellers have the best offers. View photos The advantages of comparing online car insurance quotes are the following: Online quotes can be obtained from anywhere and at any time. Unlike physical insurance agencies, websites don't have a specific schedule and they are available at any time. Drivers that have busy working schedules, can compare quotes from anywhere and at any time, even at midnight. Multiple choices. Almost all insurance providers, no matter if they are well-known brands or just local insurers, have an online presence. Online quotes will allow policyholders the chance to discover multiple insurance companies and check their prices. Drivers are no longer required to get quotes from just a few known insurance companies. Also, local and regional insurers can provide lower insurance rates for the same services. Accurate insurance estimates. Online quotes can only be accurate if the customers provide accurate and real info about their car models and driving history. Lying about past driving incidents can make the price estimates to be lower, but when dealing with an insurance company lying to them is useless. Usually, insurance companies will do research about a potential customer before granting him coverage. Online quotes can be sorted easily. Although drivers are recommended to not choose a policy just based on its price, drivers can easily sort quotes by insurance price. Using brokerage websites will allow drivers to get quotes from multiple insurers, thus making the comparison faster and easier. For additional info, money-saving tips, and free car insurance quotes, visit https://compare-autoinsurance.Org/ Compare-autoinsurance.Org is an online provider of life, home, health, and auto insurance quotes. This website is unique because it does not simply stick to one kind of insurance provider, but brings the clients the best deals from many different online insurance carriers. In this way, clients have access to offers from multiple carriers all in one place: this website. On this site, customers have access to quotes for insurance plans from various agencies, such as local or nationwide agencies, brand names insurance companies, etc. "Online quotes can easily help drivers obtain better car insurance deals. All they have to do is to complete an online form with accurate and real info, then compare prices", said Russell Rabichev, Marketing Director of Internet Marketing Company. CONTACT: Company Name: Internet Marketing CompanyPerson for contact Name: Gurgu CPhone Number: (818) 359-3898Email: [email protected]: https://compare-autoinsurance.Org/ SOURCE: Compare-autoinsurance.Org View source version on accesswire.Com:https://www.Accesswire.Com/595055/What-Are-The-Main-Benefits-Of-Comparing-Car-Insurance-Quotes-Online View photos
picture credit
to request, modification Contact us at Here or [email protected]