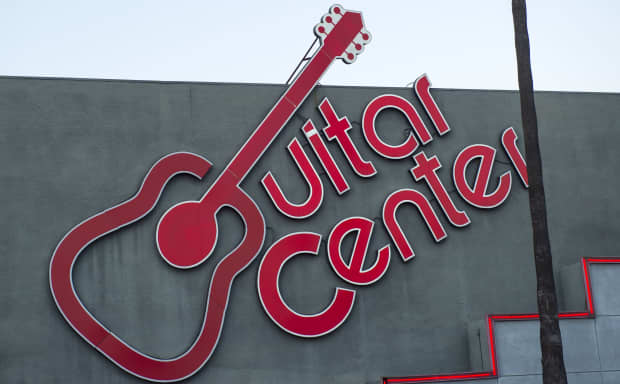 Guitar Center Inc. filed for bankruptcy on Saturday, as the coronavirus pandemic continues to hit the retail industry.
The retail chain, the largest seller of musical equipment in the United States, said on Saturday it is filing for Chapter 11 bankruptcy protection and plans to keep its nearly 300 U.S. stores open. during the process.
This is an important and positive step in our process of significantly reducing our debt and strengthening our ability to reinvest in our business to support long-term growth, CEO Ron Japinga said in a statement. Throughout this process, we will continue to serve our customers and fulfill our mission to bring more music to the world. Given the strong support from our lenders and creditors, we expect to complete the process before the end of this year.
Guitar Center said its owner, Ares Management Corp. ARES,
-0.11%,
alongside new investors including funds managed by the CG Carlyle group,
+ 0.50%
and Brigade Capital Management, will provide financing as part of the bankruptcy process.
Guitar Center said it plans to reduce its debt by $ 800 million and has received $ 165 million in new equity investments. The company said it had negotiated to secure total financing of $ 375 million to the debtor in possession provided by current lenders and noteholders, and that it intends to raise an additional $ 335 million in senior secured notes.
Like other retailers, coronavirus restrictions forced Guitar Center to temporarily close most of its stores earlier this year, which severely hurt sales.