Revolution at La Regie: Alpine-Lotus EV, Renault 5 electric and Lada back!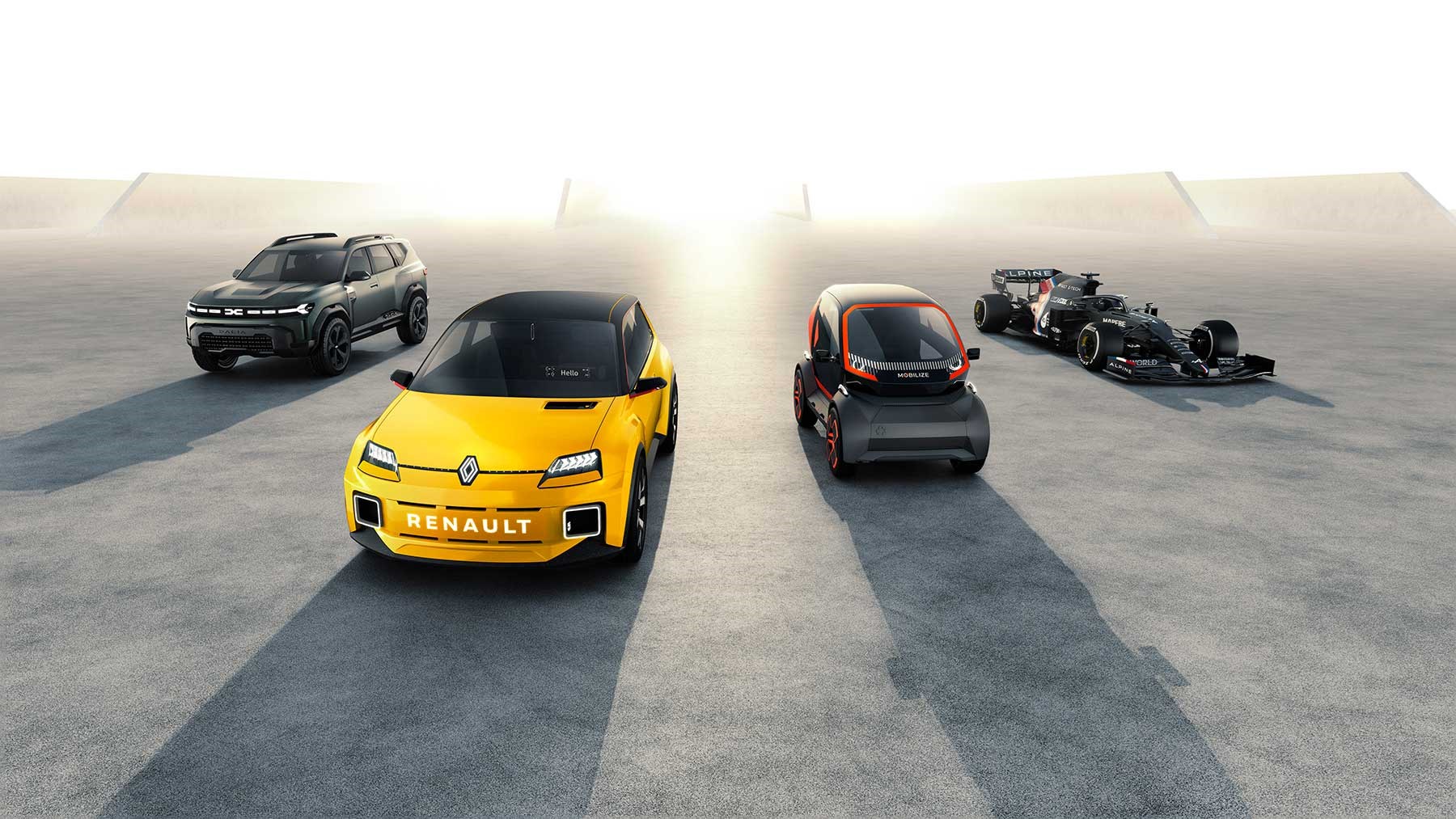 In the new plan 'Renaulution'
A major turnaround strategy revealed
Alpine-Lotus EV, Renault 5 is back
A major new industrial strategy is unveiled today by Renault – and it will usher in a new electric sports car co-developed with Lotus, other Alpines spin-offs including what looks like a crossover, a retro Renault 5 EV and good deals from Dacia and Lada.
Nicknamed " Renaulution ", this is the idea of ​​the new CEO Luca de Meo whose mission is to straighten out the French car manufacturing giant following the Carlos Ghosn years and the cracks appearing in the Renault-Nissan alliance .
This is breaking news and we'll update more in the coming hours on the plethora of details in the announcement. Read on for our essential briefing.
Renault 5 electric in detail
Full story on the upcoming electric Alpines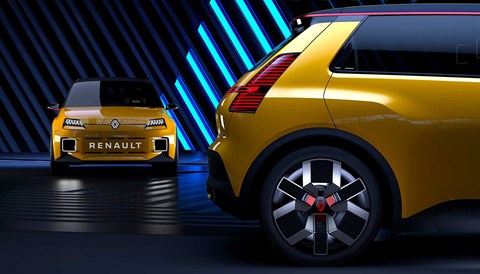 The highlights of the new strategy are:
New arrivals include a fully electric Renault 5 (above) – shown as a prototype for now, due in 2023
Alpine becomes 100% electric next-generation EV sports car [under development] with Lotus'
Introducing the three Alpine model lineup – including daily drivers and even what looks like a family crossover
The group's platforms go from six to three as part of a major cost reduction effort
Electrification pits: number of powertrains halved to four, as EVs increase
Factories will likely be closed due to reduction in production capacity from 4 million to 3.1 million
Renault aims for electric leadership by 2025, building on the experience of the past ten years
Dacia and Lada team up – Lada becomes a 'tough and tough' entry-level brand
New Dacia Bigster concept points to new, larger and more stylish family crossover
Other upcoming carsharing and mobility projects are underway
Read on to learn more about the headlines.
Alpine goes 100% electric
The news that Alpine will go 100% electric, using the group's CMF-B and CMF-EV platforms, is significant for enthusiasts. Importantly, it shows that there are several body styles to come – and the first indicates that a new junior crossover is in the plan.
The announcement included confirmation of an exciting Anglo-French alliance: "Renault and the Lotus Group have signed a memorandum of understanding to explore a number of areas of cooperation, including the joint development of an EV sports car. .
The next slide was flashed during the presentation, confirming that Alpine will breed a model line in addition to the A110 sports car that relaunched the brand in 2017. This is what looks like a crossover for family tasks. (below center), a daily driver (bottom left) and a hardcore sports car (far right) – and, tellingly, all three are plugged in, proving their electric creds.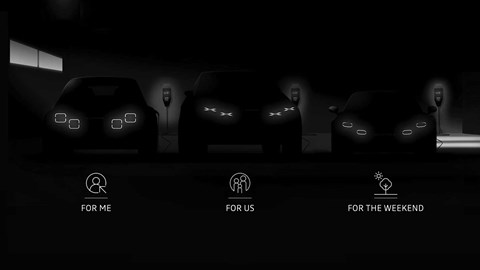 Alpine will become the group's center for all sports cars including Renault Sport and racing activities. F1 will be at the heart of the project, but it's telling that de Meo is aiming for this division to be profitable by 2025 … sports cars are no longer making the margins they used to make, it seems. -he.
Find out more about the electric Alpines
What is it that Lada is making a comeback?
The Renault group has two low budget brands and Dacia and Lada will be managed as a single business unit in the future. "Dacia will remain Dacia with a touch of freshness, and Lada, always tough and rugged, will continue to offer affordable products, based on proven technologies targeting smart buyers, while breaking the glass ceiling of the C-segment," notes the ad.
Expect more cars in the Niva vein (below), which will allow Lada to increase sales in cheaper markets and areas where old-fashioned SUVs are needed to deal with the broken roads. A new Niva is expected in 2024.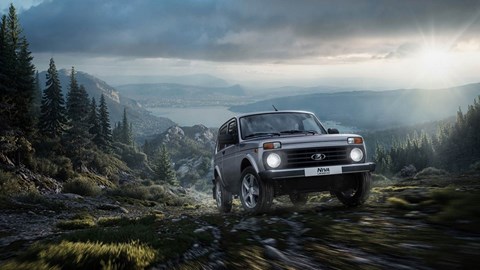 In the future, the cars of the Dacia-Lada division will be centered around a single and simple platform (they now use four architectures between the two brands) and this will allow the division to rationalize its costs by using proven equipment from the Renault group. The range will be reduced from 18 bodies to just 11 – the idea being to build 1.1 million cars on a single platform, against 300,000 today per architecture.
A total of seven new Dacias and Ladas will be launched by 2025, including LPG-powered models and E-Tech hybrids for Dacia.
The new Dacia Bigster concept (below) gives a glimpse of what's to come – it's a 4.6m SUV based on the group's simple CMF-B hardware.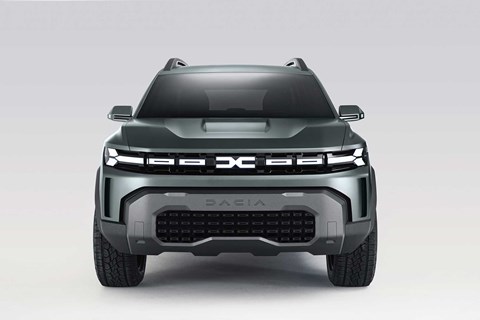 Significant cost reductions, less investment in R&D and likely plant closures
De Meo has a reform mission at Renault and targets an operating margin of 3% by 2023, rising to 5% by 2025. " We have streamlined our operations starting with engineering, adjusting our size if necessary, by reallocating our resources in products with high potential and technologies. This increased efficiency will fuel our future range: infused with technology, electrified and competitive.
It seems almost certain that the factories will close, because Renault cuts its production capacity to build nearly a million fewer cars per year and the group will reduce its R&D investments from 10% to 8% of its turnover. As part of this plan, Renault will reduce its fixed costs by 3 billion (2.6 billion) by the middle of the decade.
Tough decisions, but De Meo's plan is determined to cut the breakeven point by 30% by 2023.
The Renault mothership: build on the strength of the B segment, focus more on the C segment and 100% EV in Europe
This screenshot of the presentation reveals the focus on B- (Clio) and C-segment (Mégane) products for Renault. Note how empty the A-segment (city car) is, no new really small models are planned – and a handful of EVs across industries, including the company's leading commercial vehicle division.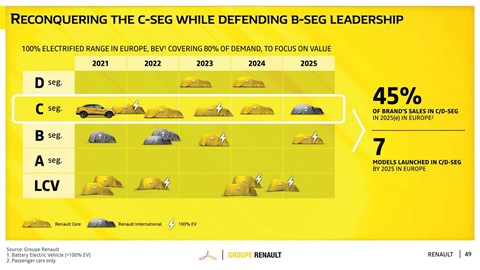 The headline news is the introduction of a fully electric Renault 5 – an icon in the Parisian firm's rear catalog, redesigned for launch in the new decade. More information on this prototype in our separate report.
But there is also the (predictable) emphasis on new mobility solutions and Renault is determined to seize part of the future business of carpooling, subscription and electric mobility. As part of the new strategy, there is a new business unit called Mobilize, which will advance innovation and digital aspects into the brave new world.
Also note the EZ-1 prototype, which looks like the Twizy but is a self-driving car to show how Renault sees future hardware synchronizing with the software services that underpin the future of charging, sharing and operation. cars.
It's sort of a last mile solution for city centers.
Stay tuned as we bring more details on Renault Group's new Renaulution plan.
Is it enough to relaunch Renault? Be sure to comment below!
What Are The Main Benefits Of Comparing Car Insurance Quotes Online
LOS ANGELES, CA / ACCESSWIRE / June 24, 2020, / Compare-autoinsurance.Org has launched a new blog post that presents the main benefits of comparing multiple car insurance quotes. For more info and free online quotes, please visit https://compare-autoinsurance.Org/the-advantages-of-comparing-prices-with-car-insurance-quotes-online/ The modern society has numerous technological advantages. One important advantage is the speed at which information is sent and received. With the help of the internet, the shopping habits of many persons have drastically changed. The car insurance industry hasn't remained untouched by these changes. On the internet, drivers can compare insurance prices and find out which sellers have the best offers. View photos The advantages of comparing online car insurance quotes are the following: Online quotes can be obtained from anywhere and at any time. Unlike physical insurance agencies, websites don't have a specific schedule and they are available at any time. Drivers that have busy working schedules, can compare quotes from anywhere and at any time, even at midnight. Multiple choices. Almost all insurance providers, no matter if they are well-known brands or just local insurers, have an online presence. Online quotes will allow policyholders the chance to discover multiple insurance companies and check their prices. Drivers are no longer required to get quotes from just a few known insurance companies. Also, local and regional insurers can provide lower insurance rates for the same services. Accurate insurance estimates. Online quotes can only be accurate if the customers provide accurate and real info about their car models and driving history. Lying about past driving incidents can make the price estimates to be lower, but when dealing with an insurance company lying to them is useless. Usually, insurance companies will do research about a potential customer before granting him coverage. Online quotes can be sorted easily. Although drivers are recommended to not choose a policy just based on its price, drivers can easily sort quotes by insurance price. Using brokerage websites will allow drivers to get quotes from multiple insurers, thus making the comparison faster and easier. For additional info, money-saving tips, and free car insurance quotes, visit https://compare-autoinsurance.Org/ Compare-autoinsurance.Org is an online provider of life, home, health, and auto insurance quotes. This website is unique because it does not simply stick to one kind of insurance provider, but brings the clients the best deals from many different online insurance carriers. In this way, clients have access to offers from multiple carriers all in one place: this website. On this site, customers have access to quotes for insurance plans from various agencies, such as local or nationwide agencies, brand names insurance companies, etc. "Online quotes can easily help drivers obtain better car insurance deals. All they have to do is to complete an online form with accurate and real info, then compare prices", said Russell Rabichev, Marketing Director of Internet Marketing Company. CONTACT: Company Name: Internet Marketing CompanyPerson for contact Name: Gurgu CPhone Number: (818) 359-3898Email: [email protected]: https://compare-autoinsurance.Org/ SOURCE: Compare-autoinsurance.Org View source version on accesswire.Com:https://www.Accesswire.Com/595055/What-Are-The-Main-Benefits-Of-Comparing-Car-Insurance-Quotes-Online View photos
picture credit
to request, modification Contact us at Here or [email protected]