Pimlico Plumbers to Require Covid Jab Proof for New Employees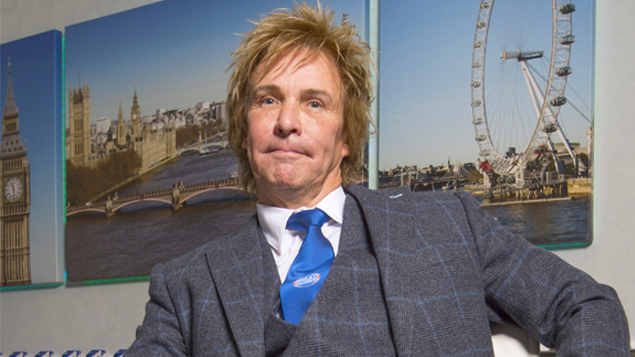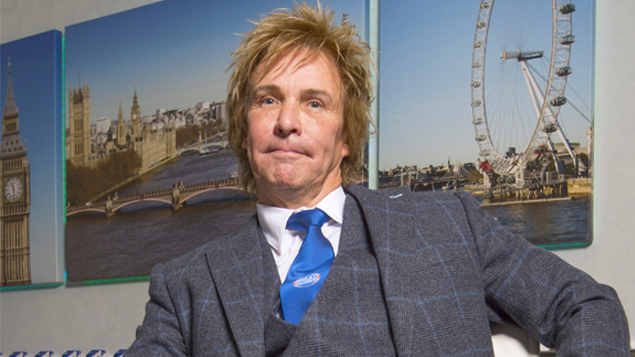 Charlie Mullins, CEO of Pimlico Plumbers Geoff Pugh / Shutterstock
Pimlico Plumbers said he would be willing to spend more than a million on Covid jabs for his staff if the vaccine became available privately. He expects a no-jab, no job policy for new beginners.
In an interview with business newspaper City AM, chief executive Charlie Mullins said he would be happy to pay for all company staff to be vaccinated against Covid-19 if they became available privately.
A lawyer specializing in labor law, meanwhile, warned that companies could be drawn into legal difficulties if they were to lay off staff for refusing to be vaccinated.
Mullins said those who refused to be vaccinated would not be employed by the company, saying there was no vaccine, no work.
Blog post by Pimlico Plumbers asserted, however, that existing staff would not be required to take the vaccine.
Mullins told City AM: When we go to Africa and the Caribbean countries we have to tackle malaria, we don't think about it, we just do it. So why would we accept something in our country that is going to kill us when we can have a vaccine to stop it?
We will not employ people in the future unless they have been vaccinated. If they want to stay home and not lead a normal life, then don't get the vaccine.
He said lawyers for the London-based plumbing company were working on writing the requirement into employee contracts for its 450 employees, and anyone who attended a job interview at the company should show proof of vaccination.
The blog post stressed that no existing employee should be forced to make a move, and as a company not only can we not, but we would never advocate such a policy; it would be a scandal.
The company set aside 800,000 to pay for the vaccinations, but Mullins said he was willing to pay up to $ 1 million for each round of shots new strains of coronavirus might require.
Government guidance currently states that the vaccine cannot be purchased privately, stating that it is only available through the NHS to eligible groups and that it is a free vaccination.
A spokesperson for Pimlico Plumbers said the company will urge current employees to agree to a Covid-19 vaccination, but will not fire them if they refuse.
The government has said there are no plans to make Covid-19 vaccination a legal requirement.
Jonathan Chamberlain, a partner at Gowling WLG law firm, said workers would likely have a solid basis for an employment tribunal claim if their employer fired them for refusing a Covid-19 coup.
He said: This is not the way to go. For starters, it doesn't matter: restrictions on coronaviruses apply regardless of vaccination status; it doesn't change what an employee is allowed to do if they are vaccinated, so how can a private employer say their staff should be treated?
Employees can refuse, and if they are fired as a result, they are likely to have strong, sometimes very costly, claims against their employer. As the law stands, even the government cannot insist that the general public get vaccinated, so the courts are unlikely to have much sympathy for a private employer trying to force their staff to get vaccinated. vaccinate.
Earlier this week, Pimlico Plumbers announced the deployment of a company-funded Covid-19 testing program, following a trial involving its new cohort of apprentices.
Lateral flow tests give a result in about 15 minutes, and will initially be offered to personnel with a high level of customer and public contact, including security personnel, engineers and managers.
All visitors to its head office will be tested before being granted access.
Mullins said: Testing for Covid is an ambitious operation, but it is also a no-brainer and one that all responsible companies should do while the government gets down to the essential task of vaccinating the entire British population.
Latest HR Jobs on Staff Today
What Are The Main Benefits Of Comparing Car Insurance Quotes Online
LOS ANGELES, CA / ACCESSWIRE / June 24, 2020, / Compare-autoinsurance.Org has launched a new blog post that presents the main benefits of comparing multiple car insurance quotes. For more info and free online quotes, please visit https://compare-autoinsurance.Org/the-advantages-of-comparing-prices-with-car-insurance-quotes-online/ The modern society has numerous technological advantages. One important advantage is the speed at which information is sent and received. With the help of the internet, the shopping habits of many persons have drastically changed. The car insurance industry hasn't remained untouched by these changes. On the internet, drivers can compare insurance prices and find out which sellers have the best offers. View photos The advantages of comparing online car insurance quotes are the following: Online quotes can be obtained from anywhere and at any time. Unlike physical insurance agencies, websites don't have a specific schedule and they are available at any time. Drivers that have busy working schedules, can compare quotes from anywhere and at any time, even at midnight. Multiple choices. Almost all insurance providers, no matter if they are well-known brands or just local insurers, have an online presence. Online quotes will allow policyholders the chance to discover multiple insurance companies and check their prices. Drivers are no longer required to get quotes from just a few known insurance companies. Also, local and regional insurers can provide lower insurance rates for the same services. Accurate insurance estimates. Online quotes can only be accurate if the customers provide accurate and real info about their car models and driving history. Lying about past driving incidents can make the price estimates to be lower, but when dealing with an insurance company lying to them is useless. Usually, insurance companies will do research about a potential customer before granting him coverage. Online quotes can be sorted easily. Although drivers are recommended to not choose a policy just based on its price, drivers can easily sort quotes by insurance price. Using brokerage websites will allow drivers to get quotes from multiple insurers, thus making the comparison faster and easier. For additional info, money-saving tips, and free car insurance quotes, visit https://compare-autoinsurance.Org/ Compare-autoinsurance.Org is an online provider of life, home, health, and auto insurance quotes. This website is unique because it does not simply stick to one kind of insurance provider, but brings the clients the best deals from many different online insurance carriers. In this way, clients have access to offers from multiple carriers all in one place: this website. On this site, customers have access to quotes for insurance plans from various agencies, such as local or nationwide agencies, brand names insurance companies, etc. "Online quotes can easily help drivers obtain better car insurance deals. All they have to do is to complete an online form with accurate and real info, then compare prices", said Russell Rabichev, Marketing Director of Internet Marketing Company. CONTACT: Company Name: Internet Marketing CompanyPerson for contact Name: Gurgu CPhone Number: (818) 359-3898Email: [email protected]: https://compare-autoinsurance.Org/ SOURCE: Compare-autoinsurance.Org View source version on accesswire.Com:https://www.Accesswire.Com/595055/What-Are-The-Main-Benefits-Of-Comparing-Car-Insurance-Quotes-Online View photos
picture credit
to request, modification Contact us at Here or [email protected]