GMs bet on carbon neutrality on green wave in Washington | News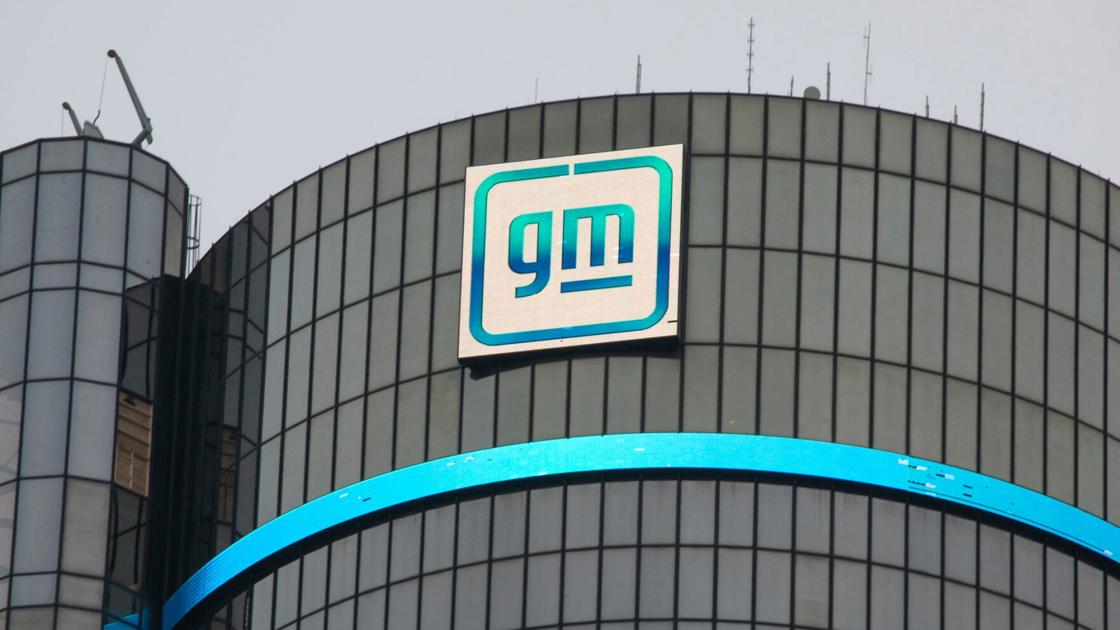 GMs bet on carbon neutrality on the green wave
General Motors Co. of WASHINGTON (TNS) plan to become carbon neutral by 2040 and ditch gasoline and diesel engines in all new light vehicles by 2035 reflects a newly democratic pivotal capital towards an aggressive climate program.
Auto makers have been encouraged by the changes in Washington, where President Joe Biden is touting a similar commitment to net zero emissions nationwide by 2050 by promising meaningful help for businesses and consumers to advance technology. necessary to achieve this.
Achieving the automaker's target will span multiple jurisdictions, Dane Parker, GM's sustainability manager, said Thursday. But company executives have spoken with the Biden administration and are encouraged by its commitment to advancing emission-free vehicles.
We are delighted with what the new administration is doing to enable that future, Parker said. Their enthusiasm for electric vehicles and for a fully electric future has been something that has created in us a greater sense of optimism about the destination and the support to get there.
This marks a huge milestone in a changing auto industry in Detroit and around the world, said Barry Rabe, professor of political science at the University of Michigan. Is this the start of a broader transition that could actually accelerate the whole policy shift towards electric vehicles?
This optimism is tempered by concern within the industry that workers, especially hourly workers who work in engine and transmission factories, will be left behind as electric vehicles require fewer parts and less. employees in the workshop to assemble them. Biden and other leaders have argued that millions of new jobs will be created by green industries, but the transition between them remains unclear.
Since taking office just over a week ago, Biden has brought the United States back into the Paris climate accords, an international agreement to limit global warming to less than 2 degrees Celsius has suspended the United States. leases to drill for oil and gas on federal lands, introduced plans to double offshore wind production, ordered the administration to begin replacing the federal fleet with electric vehicles and more.
He calls for more radical policies that would require congressional approval and significant spending to the tune of $ 2 trillion. He hopes to eliminate greenhouse gas emissions from the energy and electricity sector by 2035 and nationwide by 2050.
In my opinion, we've already waited too long to deal with this climate crisis and we can't wait any longer, Biden said Wednesday. We see it with our own eyes. We feel it. We know it in our bones. And now is the time to act.
Getting that $ 2 trillion can be difficult due to the strong majority of Democrats in the House and Senate. But if the administration is successful, part of it would go to helping the auto industry with the research and development of zero-emission technology, the installation of 500,000 charging stations across the country and the incentive. of consumers to buy electric vehicles.
U.S. Representative Brenda Lawrence, D-Southfield, whose district includes the headquarters of the downtown CEOs, said she is witnessing transformational change and is confident Congress will find the funding. We cannot allow the innovation and technology of which we were so proud as a country to be held hostage. Would have to figure it out.
These incentives will be an important part of consumer adoption, said GM's Parker, adding that Bidens' commitment to federal aid is an important part of the company's ability to announce its bold goal. carbon neutrality.
Michigan Democrats welcomed the CEO's decision on Thursday. Governor Gretchen Whitmers' office said she hoped other companies would follow suit and reduce the adverse effects of climate change.
U.S. Representative Rashida Tlaib, D-Detroit, said any improvement in air quality brought about by the change is a good thing: it's the right decision. I hope they are much more aggressive than the timeline they set, she added. This kind of move towards reducing emissions is of crucial importance.
GM is the first major automaker to set a public deadline for the full transition to electric vehicles, putting immense pressure on its industry rivals. Ford Motor Co. has also expressed interest and invested billions in rapidly developing electric vehicles, but it remains committed at least in the short term to gas-electric hybrid versions of iconic models such as the F-150 pickup.
Still, the threat to blue-collar workers from switching to electrification cannot be understated, as the United Auto Workers research department detailed in a 2019 white paper. The Biden administration maintains that the change transformational is possible without harming auto workers and has pledged to create 10 million clean energy jobs and more than double the number of jobs in the auto industry as it moves towards a greener future .
Former Michigan Governor Jennifer Granholm, Bidens' candidate for the Energy Department leadership, testified before a Senate panel earlier this week. Senators on the Oil, Gas and Coal Producing States Committee have expressed concern that their communities will be left out of work by turning to renewable energy sources. Senator Joe Manchin, a Democrat from West Virginia, pleaded with Granholm: Don't just leave them in a barren wasteland.
Granholm assured him and others that this would be a top priority and that they would use place-based solutions to leverage existing skills in traditional energy to create jobs in new industries.
U.S. Representative Tim Walberg, R-Tipton, touched a similar deal in a statement: As the auto industry advances in technology, my goal is to make sure those investments happen in Michigan. At the end of the day, auto workers in my neighborhood want access to high paying jobs where they can make quality products.
The UAW issued a statement saying its members have never shied away from working with new technologies. Even with these new product goals, it will take some time to transition. But the important thing is that President Biden shares our position that any new job replacing (internal combustion) engines is union work and social jobs.
It is up to policymakers to use government procurement, tax credits and other tools to help businesses and communities keep all the national jobs they can under the new industry, said Paul Bledsoe , strategic advisor to the Progressive Policy Institute who served as climate advisor to President Bill. Clinton.
The alternative is not to help the industry and to see more jobs and production go overseas, he said. Because the industry is moving towards EVs whether you like it or not.
Distributed by Tribune Content Agency, LLC.
What Are The Main Benefits Of Comparing Car Insurance Quotes Online
LOS ANGELES, CA / ACCESSWIRE / June 24, 2020, / Compare-autoinsurance.Org has launched a new blog post that presents the main benefits of comparing multiple car insurance quotes. For more info and free online quotes, please visit https://compare-autoinsurance.Org/the-advantages-of-comparing-prices-with-car-insurance-quotes-online/ The modern society has numerous technological advantages. One important advantage is the speed at which information is sent and received. With the help of the internet, the shopping habits of many persons have drastically changed. The car insurance industry hasn't remained untouched by these changes. On the internet, drivers can compare insurance prices and find out which sellers have the best offers. View photos The advantages of comparing online car insurance quotes are the following: Online quotes can be obtained from anywhere and at any time. Unlike physical insurance agencies, websites don't have a specific schedule and they are available at any time. Drivers that have busy working schedules, can compare quotes from anywhere and at any time, even at midnight. Multiple choices. Almost all insurance providers, no matter if they are well-known brands or just local insurers, have an online presence. Online quotes will allow policyholders the chance to discover multiple insurance companies and check their prices. Drivers are no longer required to get quotes from just a few known insurance companies. Also, local and regional insurers can provide lower insurance rates for the same services. Accurate insurance estimates. Online quotes can only be accurate if the customers provide accurate and real info about their car models and driving history. Lying about past driving incidents can make the price estimates to be lower, but when dealing with an insurance company lying to them is useless. Usually, insurance companies will do research about a potential customer before granting him coverage. Online quotes can be sorted easily. Although drivers are recommended to not choose a policy just based on its price, drivers can easily sort quotes by insurance price. Using brokerage websites will allow drivers to get quotes from multiple insurers, thus making the comparison faster and easier. For additional info, money-saving tips, and free car insurance quotes, visit https://compare-autoinsurance.Org/ Compare-autoinsurance.Org is an online provider of life, home, health, and auto insurance quotes. This website is unique because it does not simply stick to one kind of insurance provider, but brings the clients the best deals from many different online insurance carriers. In this way, clients have access to offers from multiple carriers all in one place: this website. On this site, customers have access to quotes for insurance plans from various agencies, such as local or nationwide agencies, brand names insurance companies, etc. "Online quotes can easily help drivers obtain better car insurance deals. All they have to do is to complete an online form with accurate and real info, then compare prices", said Russell Rabichev, Marketing Director of Internet Marketing Company. CONTACT: Company Name: Internet Marketing CompanyPerson for contact Name: Gurgu CPhone Number: (818) 359-3898Email: [email protected]: https://compare-autoinsurance.Org/ SOURCE: Compare-autoinsurance.Org View source version on accesswire.Com:https://www.Accesswire.Com/595055/What-Are-The-Main-Benefits-Of-Comparing-Car-Insurance-Quotes-Online View photos
picture credit
to request, modification Contact us at Here or [email protected]