With just 2 weeks, BlockFi Bitcoin Trust is just under $ 100 million, while second BTC ETF goes live on Toronto Stock Exchange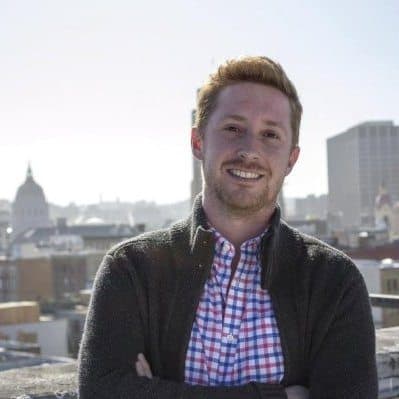 Prince Zac, CEO and co-founder of BlockFi, a fast-growing digital asset platform, notes that with just two weeks the trust of the Bitcoin company is just a pinch below the $ 100 million mark (in total BTC holdings).
2 Weeks Later, BlockFis Bitcoin Trust Is Just A Pinch Of Less Than 100 Million #btc farms

Follow to https://t.co/TbZMFE10wJ

– Zac Prince (@BlockFiZac) February 19, 2021
As confirmed on the Trust Tracker website, his Bitcoin holdings are valued at nearly $ 97 million (as of February 19, 2021). The trust's Bitcoin holdings per share are $ 55.28 and there are 1,752,909 such shares outstanding (at a Bitcoin index price of $ 55,319.99 as of February 19, 2021).
On February 9, 2021, BlockFi launched its Bitcoin trust.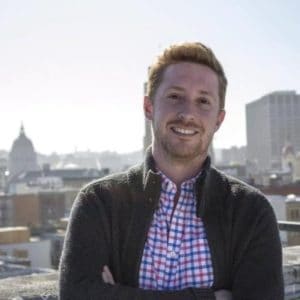 According to a statement, the investment vehicle will aim to provide convenient access to BTC for institutions and accredited individual investors and will have a management fee of 1.75% and will offer custodial protections to investors.
BlockFi Inc., a financial services company focused on building a bridge between cryptos, traditional financial services and wealth management, confirmed the launch of the BlockFi Bitcoin Trust (earlier this month)
BlockFi described the trust as an investment vehicle for investors looking to gain exposure to Bitcoin. The launch of the Trust will aim to provide investors with an alternative and more profitable entry point into the crypto market compared to similar existing products.
Investment trusts have become very popular because they provide an easy way for institutions to invest in BTC. The Trust will issue shares through private placements, and the Trust's investment objective is that the value of the shares reflects the value of BTC held by the Trust less expenses and other liabilities of the Trust, the Trust had confirmed. ad.
The trust shares will be available in the short term to global institutions and other qualified investors, and later that eligibility will be broadened to include individual investors accredited in the United States, the statement said.
Initial subscribers to the trust are expected to include BlockFi and some institutional investors, using BTC to subscribe. After the expiration of an initial block, shares may become available for secondary investment on a wide range of recognized brokerage platforms.
The press release also mentioned:
As a sponsor of the Trust, BlockFi Management LLC, a wholly owned subsidiary of BlockFi, will charge a sponsor commission of 1.75%. BTC held in the Trust will be held by Fidelity Digital Assets Services, LLC through an enterprise-grade custody solution specifically designed for institutional investments. Davis Polk & Wardwell LLP is legal counsel to BlockFi in connection with the trust, Coin Metrics Inc. providing index and price data and Grant Thornton LLP as auditor of the financial statements.
Prince noted that "given the level of institutional activity in recent months and the demand for new, professional-grade investment vehicles, the timing for BlockFi Bitcoin Trust is ideal."
He also said that they expect this product to be able to facilitate larger investments in digital assets, which is at the heart of BlockFi's mission to bridge the gap between crypto and finance. traditional.
Yevgeniy Feldman, Vice President of Institutional Services at BlockFi, noted:
"The BlockFi Bitcoin Trust can more easily meet growing public demands to invest in digital assets, and our decision to hold the Trust's holdings with Fidelity Digital Assets will help give shareholders peace of mind in the security of their assets. investments. "
Christine sandler, Head of Sales and Marketing for Fidelity Digital Assets, said:
"A growing range of investors seeking access to Bitcoin have pointed out the need for a more diverse set of products with exposure to the asset.
Indeed, as the digital asset market continues to grow rapidly with Bitcoin market capitalization recently surpassing the $ 1 trillion mark, investors will be looking for a much wider range of options to gain exposure to this class of. nascent assets.
Evolve Funds Group Inc. announced on February 19, 2021, the launch of the Bitcoin ETF (EBIT). EBIT would have closed its initial share offering and has now started trading on the Toronto Stock Exchange (TSX) under the stock symbol EBIT.
Raj lala, President and CEO of Evolve, said:
The recent institutional adoption has helped further legitimize Bitcoin's progress. Being able to offer an ETF that contains physical bitcoin is a real game-changer in Canada. Now, investors can participate in Bitcoin through their brokerage accounts within their RRSP and TFSA. Bitcoin has proven to be a store of value that is uncorrelated to other major asset classes and has now become an asset class itself.
As confirmed in a version shared with Insider Crowdfund, EBIT will provide investors with the exposure they may wish to the daily fluctuations in the price of Bitcoin in US dollars by using the benefits of the creation and redemption processes offered by the ETF structure.
EBIT investors will have the option to directly own Bitcoin on the Bitcoin blockchain in a cold wallet. Gemini Trust Company, LLC will act as a sub-custodian with respect to Bitcoin's EBIT holdings.
David Abner, Business Development Manager at Gemini Trust Company, LLC., Said:
Crypto presents unique challenges for fund issuers and using Gemini for fund services such as custody, execution and clearing provides real convenience to investors. We have a unique understanding of ETF and Crypto ecosystems and bring that knowledge to every product we support. "
EBIT will not seek exposure through derivatives or forward contracts. The daily net asset value will be based on the CME CF Bitcoin Benchmark Rate, a once-daily benchmark price for bitcoin denominated in US dollars.
Elliot Johnson, CIO and COO at Evolve ETFs, noted:
We are proud to partner with the world's first regulated crypto benchmark administrator, CF Benchmarks, which offers a fully transparent methodology and draws on real-time data from five Bitcoin exchanges, including Gemini, itBit, Coinbase, Kraken and Bitstamp. .
What Are The Main Benefits Of Comparing Car Insurance Quotes Online
LOS ANGELES, CA / ACCESSWIRE / June 24, 2020, / Compare-autoinsurance.Org has launched a new blog post that presents the main benefits of comparing multiple car insurance quotes. For more info and free online quotes, please visit https://compare-autoinsurance.Org/the-advantages-of-comparing-prices-with-car-insurance-quotes-online/ The modern society has numerous technological advantages. One important advantage is the speed at which information is sent and received. With the help of the internet, the shopping habits of many persons have drastically changed. The car insurance industry hasn't remained untouched by these changes. On the internet, drivers can compare insurance prices and find out which sellers have the best offers. View photos The advantages of comparing online car insurance quotes are the following: Online quotes can be obtained from anywhere and at any time. Unlike physical insurance agencies, websites don't have a specific schedule and they are available at any time. Drivers that have busy working schedules, can compare quotes from anywhere and at any time, even at midnight. Multiple choices. Almost all insurance providers, no matter if they are well-known brands or just local insurers, have an online presence. Online quotes will allow policyholders the chance to discover multiple insurance companies and check their prices. Drivers are no longer required to get quotes from just a few known insurance companies. Also, local and regional insurers can provide lower insurance rates for the same services. Accurate insurance estimates. Online quotes can only be accurate if the customers provide accurate and real info about their car models and driving history. Lying about past driving incidents can make the price estimates to be lower, but when dealing with an insurance company lying to them is useless. Usually, insurance companies will do research about a potential customer before granting him coverage. Online quotes can be sorted easily. Although drivers are recommended to not choose a policy just based on its price, drivers can easily sort quotes by insurance price. Using brokerage websites will allow drivers to get quotes from multiple insurers, thus making the comparison faster and easier. For additional info, money-saving tips, and free car insurance quotes, visit https://compare-autoinsurance.Org/ Compare-autoinsurance.Org is an online provider of life, home, health, and auto insurance quotes. This website is unique because it does not simply stick to one kind of insurance provider, but brings the clients the best deals from many different online insurance carriers. In this way, clients have access to offers from multiple carriers all in one place: this website. On this site, customers have access to quotes for insurance plans from various agencies, such as local or nationwide agencies, brand names insurance companies, etc. "Online quotes can easily help drivers obtain better car insurance deals. All they have to do is to complete an online form with accurate and real info, then compare prices", said Russell Rabichev, Marketing Director of Internet Marketing Company. CONTACT: Company Name: Internet Marketing CompanyPerson for contact Name: Gurgu CPhone Number: (818) 359-3898Email: [email protected]: https://compare-autoinsurance.Org/ SOURCE: Compare-autoinsurance.Org View source version on accesswire.Com:https://www.Accesswire.Com/595055/What-Are-The-Main-Benefits-Of-Comparing-Car-Insurance-Quotes-Online View photos
picture credit
to request, modification Contact us at Here or [email protected]