SHORT-TERM FORECAST
TODAY: Sunny Skies. High: 34.
TONIGHT: Becoming cloudy. Bottom: 22.
MONDAY: Cloudy. Rain and snow at noon (1-3 "). Windy. High: 38.
TUESDAY: Partly sunny and windy. High: 42.
SUMMARY OF FORECAST
Enjoy the sunny blue skies on your Sunday. Although it is only a few degrees above the freezing point, the sun will still beat the ice cubes and help melt some of them. This will cause the icicles to fall this afternoon, so be careful walking through the doors.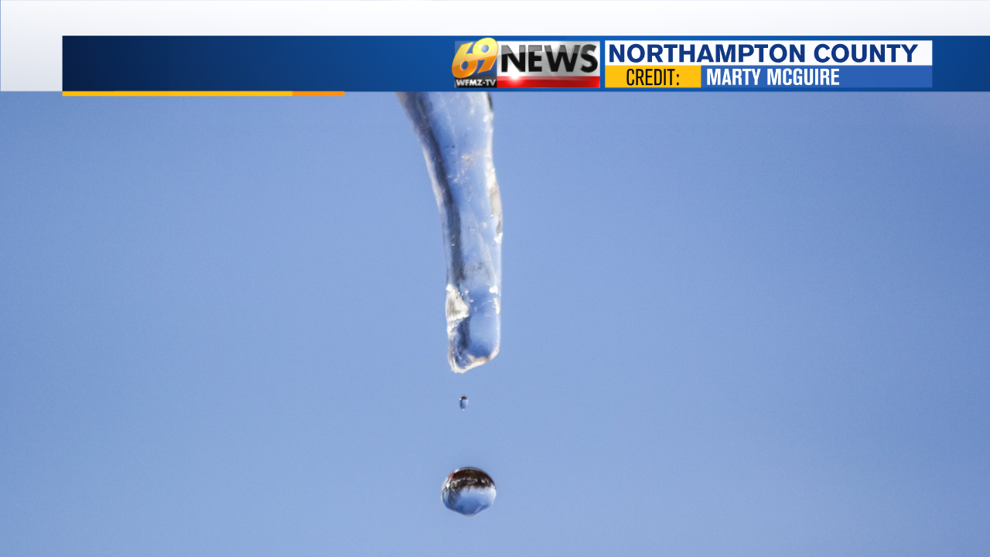 Tonight we are getting cloudy.
On Monday we are tracking more snow – but only for part of our region.
For Reading, Allentown, Bethlehem, Easton, Phillipsburg and all over the south you just see rain.
We will see snow north of Reading, Allentown, Bethlehem, Easton and Phillipsburg.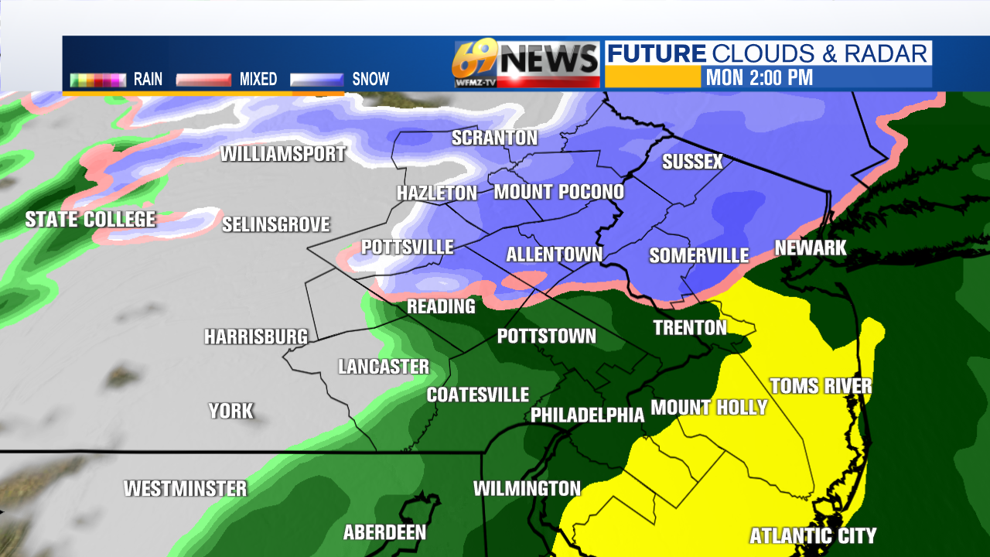 There will be a clean cut between rain and snow with this storm.
Your morning commute is dry on Monday. Rain and snow will arrive first in Berks and Schuylkill counties around 10 a.m. and arrive last in New Jersey around 1 p.m.
We will see rain and snow for a few hours at noon. The rain and snow stop between 3 p.m. and 5 p.m.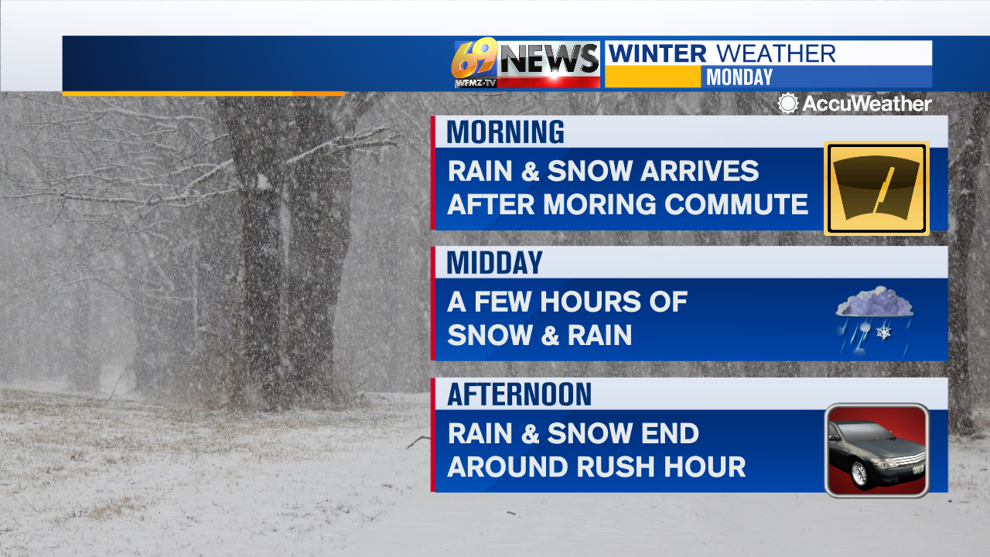 Places that receive snow will see 1 to 3 ", with the upper end of that range going to parts of Poconos County and Schuylkill.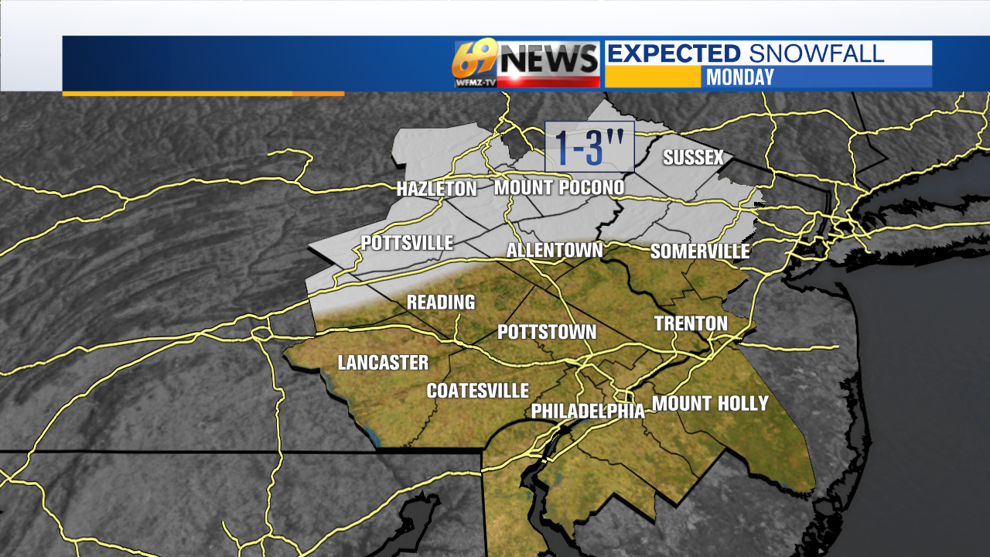 Tuesday we are partially sunny and windy. The west wind helps to dry us out and takes us into the low 40s which is average for this time of year. The 40s remain a few days.
We are sunny all day Wednesday.
Thursday morning, a weak cold passes us above with some clouds and some showers.
The sun returns Thursday afternoon, and it stays for the rest of the week. But the cold front will lead to highs in the 1930s on Friday and next Saturday.
Then we approach 50 next Sunday as warmer air rises from the south with rain.
DETAILED FORECAST
TODAY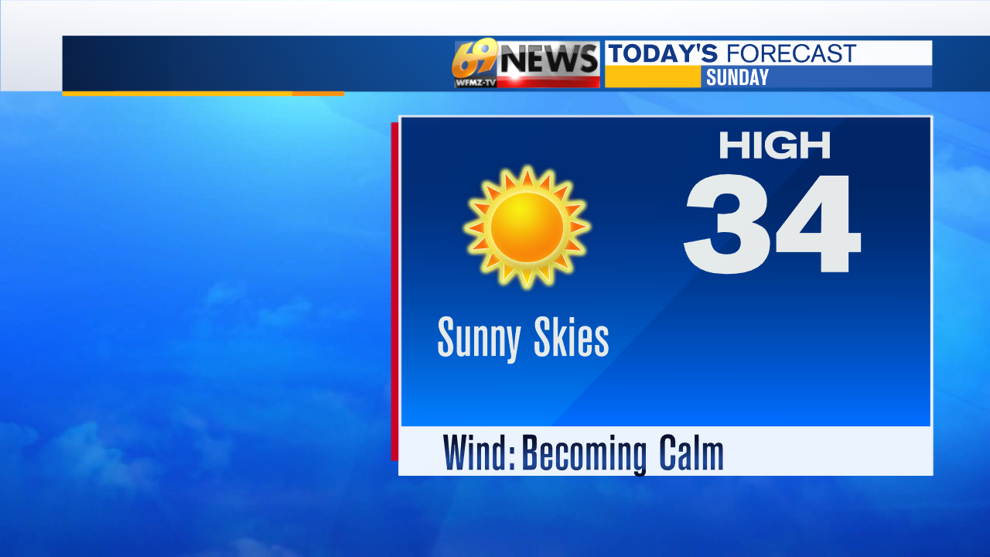 TONIGHT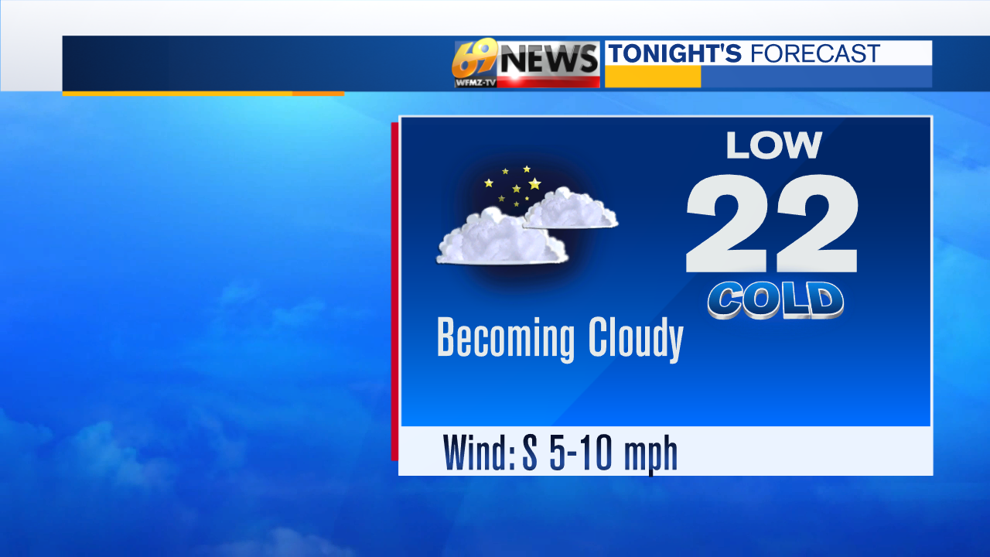 TOMORROW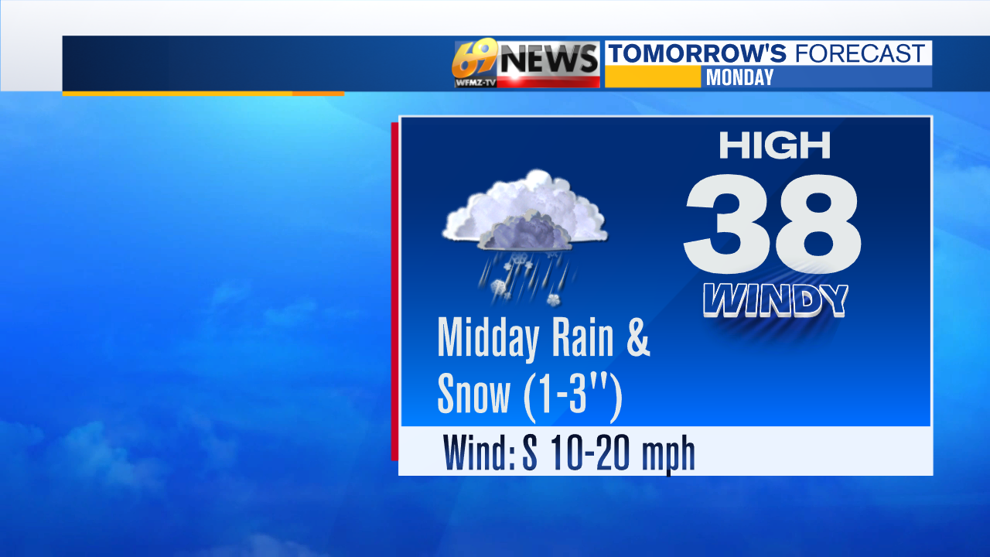 TUESDAY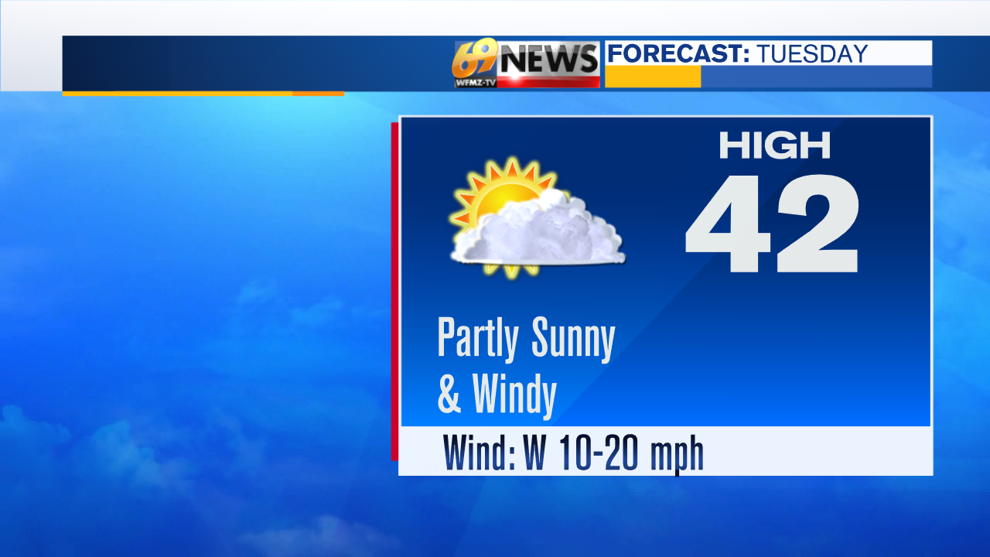 A LOOK AT THE FUTURE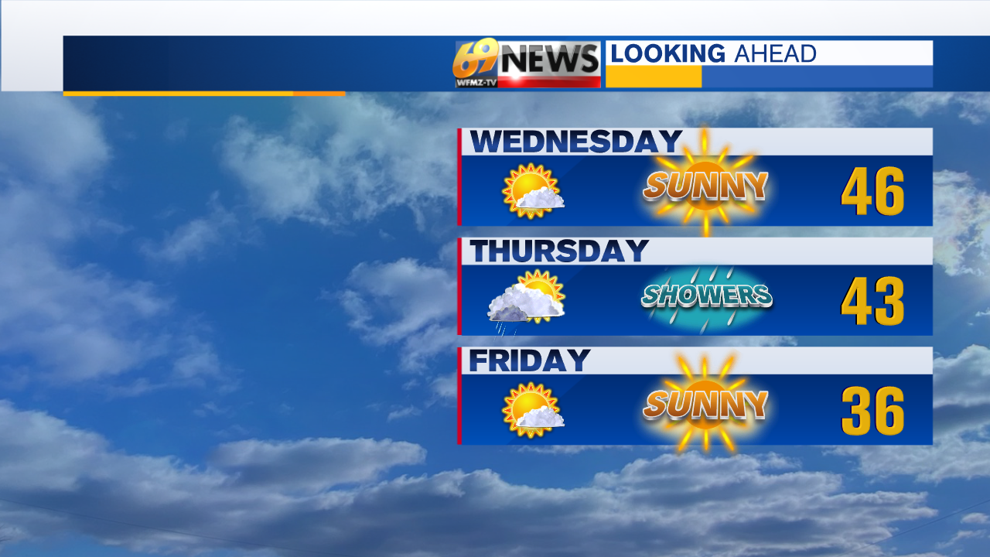 NEXT WEEK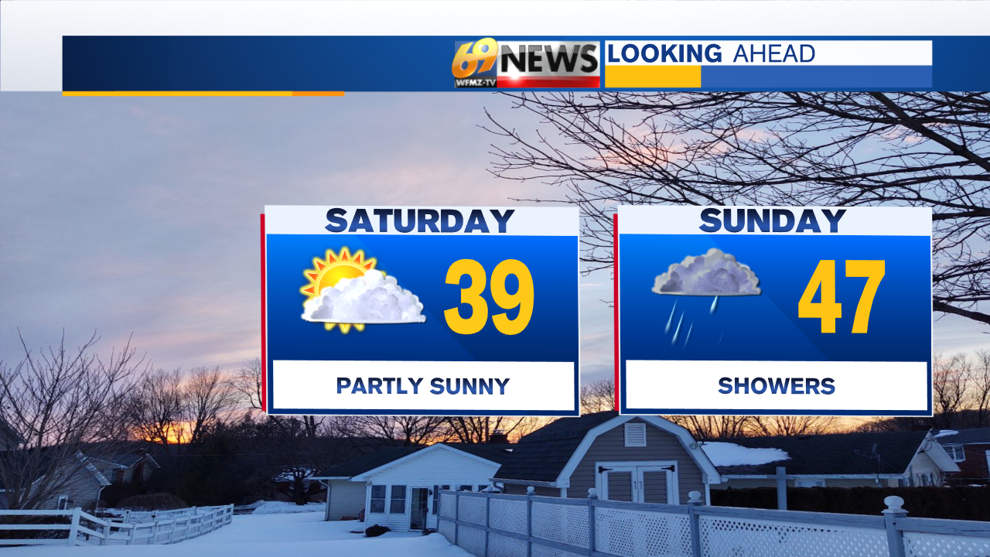 THE WEEK TO COME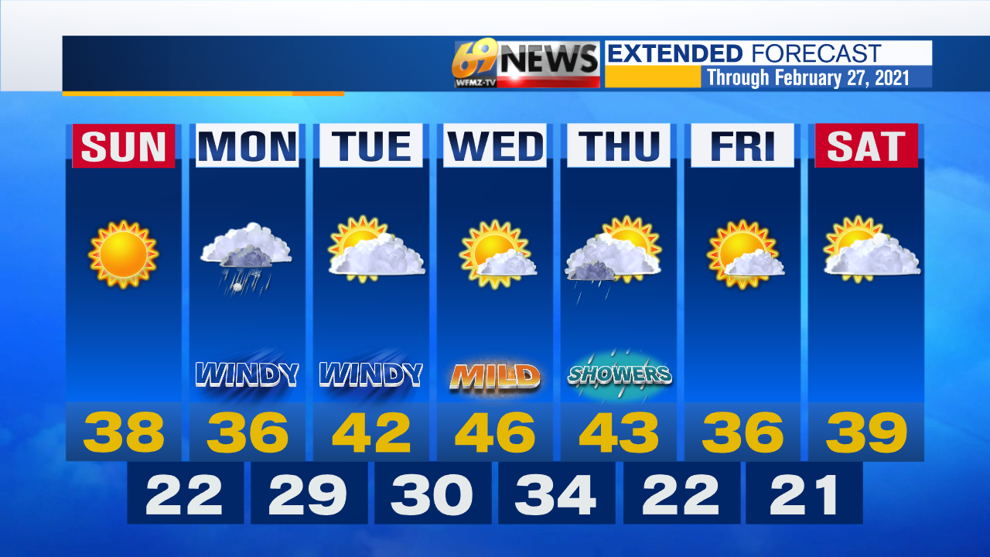 FOLLOW THE WEATHER: