Tel Aviv Stock Exchange gears up for its first PSPC offering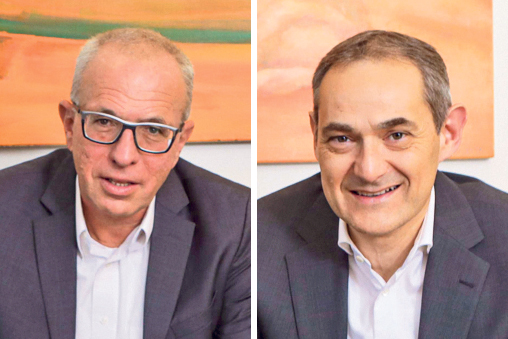 The Israel Securities Authority (ISA) is in advanced negotiations with Roni Biram and Gil Deutsch, the founders of the investment house Excellence Nessuah, regarding the float of the very first SPAC (Special Purpose Acquisition Company) of the Stock Exchange. Tel Aviv. A source who spoke to Calcalist on condition of anonymity said Biram and Deutsch had already filed an initial prospectus through attorney Erez Rozenbuch. Muli Eden, former senior vice president of Intel Corporation and president of Intel Israel, as well as Tzahi Sultan, president of Discount Capital Underwriting, are also said to be in talks with the ISA in hopes of listing their own SPAC, although 'he Biram and Deutsch are the closest to receiving approval.

Merging with SPACs (Special Purpose Acquisition Companies) has become a popular way for companies to enter US stock exchanges over the past year. PSPC businesses have a limited window, typically two years, to begin operations. If they fail to generate business within this time frame, the money is returned to the investors.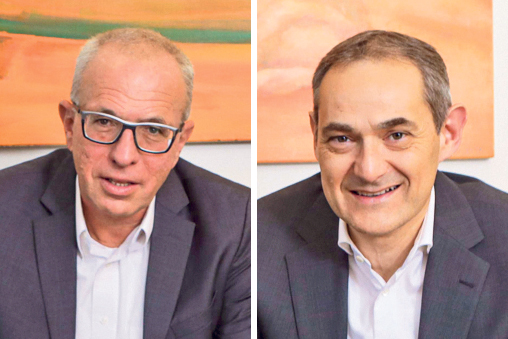 Gil Deutsch (right) and Roni Biram. Photo: Shay Shvero
Two Israeli companies officially announced their IPO via a SPAC last week, with eToro to merge with FinTech Acquisition Corp. Industrial Tech Acquisitions, Inc. has a combined valuation of $ 723 million.
With PSPCs currently only possible in the United States, the ISA intends to jump on the bandwagon and try to profit from the trend, but not at the expense of safeguarding investor interests. One of the conditions considered by the ISA is to only approve PSPCs that raise a minimum of NIS 300 million (around $ 91 million) to ensure that they ultimately only merge with a major company. . Another condition is that the entrepreneur initiating the PSPC himself invests at least 10% of the sum and that at least 70% of the funds be provided by institutional investors, who have the capacity to examine the merger in depth. In addition, Israeli PSPCs, like their US counterparts, will have a two-year window to find a company to merge with or have to return the money to investors. Entrepreneurs will not be able to withdraw the management fee, but will be able to receive options that will turn into shares following a merger. However, they will only be able to liquidate these options one year after the merger, and no more than 2.5% of their holdings per month. The entrepreneurs will also not be able to vote on the approval of the merger and the ISA is set to dictate that 95% of the funds raised will be managed by a trustee, while the rest will be used for the day-to-day running of the company. business.
Biram and Deutsch made their fortunes by ceding Excellence Nessuah to the Phoenix Insurance Company, receiving a total of NIS 900 million in this transaction.
What Are The Main Benefits Of Comparing Car Insurance Quotes Online
LOS ANGELES, CA / ACCESSWIRE / June 24, 2020, / Compare-autoinsurance.Org has launched a new blog post that presents the main benefits of comparing multiple car insurance quotes. For more info and free online quotes, please visit https://compare-autoinsurance.Org/the-advantages-of-comparing-prices-with-car-insurance-quotes-online/ The modern society has numerous technological advantages. One important advantage is the speed at which information is sent and received. With the help of the internet, the shopping habits of many persons have drastically changed. The car insurance industry hasn't remained untouched by these changes. On the internet, drivers can compare insurance prices and find out which sellers have the best offers. View photos The advantages of comparing online car insurance quotes are the following: Online quotes can be obtained from anywhere and at any time. Unlike physical insurance agencies, websites don't have a specific schedule and they are available at any time. Drivers that have busy working schedules, can compare quotes from anywhere and at any time, even at midnight. Multiple choices. Almost all insurance providers, no matter if they are well-known brands or just local insurers, have an online presence. Online quotes will allow policyholders the chance to discover multiple insurance companies and check their prices. Drivers are no longer required to get quotes from just a few known insurance companies. Also, local and regional insurers can provide lower insurance rates for the same services. Accurate insurance estimates. Online quotes can only be accurate if the customers provide accurate and real info about their car models and driving history. Lying about past driving incidents can make the price estimates to be lower, but when dealing with an insurance company lying to them is useless. Usually, insurance companies will do research about a potential customer before granting him coverage. Online quotes can be sorted easily. Although drivers are recommended to not choose a policy just based on its price, drivers can easily sort quotes by insurance price. Using brokerage websites will allow drivers to get quotes from multiple insurers, thus making the comparison faster and easier. For additional info, money-saving tips, and free car insurance quotes, visit https://compare-autoinsurance.Org/ Compare-autoinsurance.Org is an online provider of life, home, health, and auto insurance quotes. This website is unique because it does not simply stick to one kind of insurance provider, but brings the clients the best deals from many different online insurance carriers. In this way, clients have access to offers from multiple carriers all in one place: this website. On this site, customers have access to quotes for insurance plans from various agencies, such as local or nationwide agencies, brand names insurance companies, etc. "Online quotes can easily help drivers obtain better car insurance deals. All they have to do is to complete an online form with accurate and real info, then compare prices", said Russell Rabichev, Marketing Director of Internet Marketing Company. CONTACT: Company Name: Internet Marketing CompanyPerson for contact Name: Gurgu CPhone Number: (818) 359-3898Email: [email protected]: https://compare-autoinsurance.Org/ SOURCE: Compare-autoinsurance.Org View source version on accesswire.Com:https://www.Accesswire.Com/595055/What-Are-The-Main-Benefits-Of-Comparing-Car-Insurance-Quotes-Online View photos
picture credit
to request, modification Contact us at Here or [email protected]