Start-up receives funding to develop technology to reduce climate change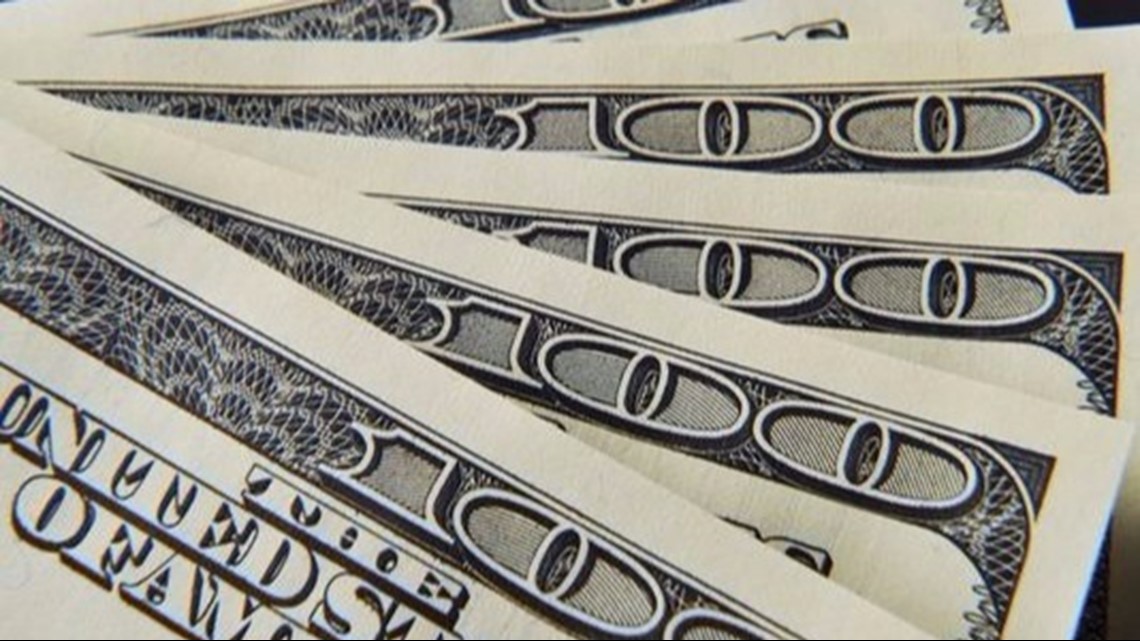 Several southern level projects will be accelerated with this funding intended to fight against climate change.
BUFFALO, NY Governor Cuomo announced Thursday that the state plans to distribute $ 6 million to various projects and technologies that support New York's energy goals and the state's efforts to combat climate change.
Recipients include 43North winner "Cleanfiber". The startup manufactures building insulation from recycled corrugated cardboard.
The state claims to invest in entrepreneurial projects that they believe advance low carbon and clean energy solutions.
"New York has built a green energy economy that supports businesses, from inception to commercialization, to build a cleaner, more sustainable future for our state's communities, in line with the goals of our ambitious, leading climate agenda. national, "Governor Cuomo said. . "We need to invest in these valuable entrepreneurial programs that attract new technologies and businesses in our efforts to reduce carbon emissions, fight climate change, and deliver environmental benefits to all New Yorkers."
The following projects will share $ 3 million in "Accelerate Southern Tier Awards". These awards are designed to stimulate research into clean energy that could turn into clean energy startups:
Cornell University, Ithaca, NY – Cornell University's Rev Napkin-to-Prototype Accelerator was awarded to help entrepreneurs bring climate technology ideas to market as part of an eleven-week, cohort-based hardware accelerator.
Cornell University, Ithaca, NY – Cornell University's Diversity and Inclusion in the Regional Clean Energy Innovation Ecosystem Program was awarded to help participants from under-represented communities start climate technology companies and grow their businesses. This project is supported by the Cornell Center for Regional Economic Advancement in partnership with Chloe Capital.
Binghamton University, Binghamton, NY – EmpowerST from Binghamton University: Empowering Energy Storage Entrepreneurship in the Southern Tier, received this award for its scholarship program to help entrepreneurial scientists develop prototypes for breakthrough energy storage technologies and helping existing businesses transform current systems.
Jamestown Public Services Board, Jamestown, NY – The Jamestown Board of Public Utilities' Manufacturing the Clean Energy Future in the Southern Tier program has been awarded to help new and existing climate technology companies grow, relocate and expand in the region with business support and manufacturing resources.
An additional amount of $ 3 million in non-dilutive counterpart investments is made under the NYSERDA Co-Investment Fund. The provisions of these rewards are that each company has at least twice as many qualifying private equity investments. In addition, they are working on innovations in hardware, software and other clean energy sectors that help fight climate change and promote clean energy:
Cleanfiber, LLC, Buffalo, New York – manufactures high performance building insulation, made from recycled corrugated cardboard to improve home insulation, which can reduce energy costs.
ConnectDER, Falls Church, VA – Advance next-generation technology with an adapter that connects a customer's meter to a utility's all-in-one tap point for solar power, storage, electric vehicles and additional technologies , helping consumers avoid costly upgrades. The company has partnered with Con Edison to make its technology available to new residential solar customers in New York and Westchester County.
Ekostinger, Rochester, NY – develop aerodynamic devices for semi-trailers which reduce emissions by saving fuel consumption, thus reducing carbon emissions.
Enertiv, Brooklyn, New York – provides a platform that unlocks and leverages building data, from static documents to legacy software, connects to Internet of Things (IoT) devices and systems to reduce operating expenses, maintenance and repairs, services public and capital expenditure reserves of building owners and operators.
Graphenix Development, Inc, Rochester, NY – manufactures advanced ultracapacitor electrodes and silicon anodes, which will increase Li-ion energy densities to enable repeated fast charging for energy storage applications.
Skyven Technologies, Richardson, Texas and Binghamton, NY – create customized clean energy systems that reduce or eliminate fuel consumed in industrial manufacturing processes, increase energy efficiency and switch factories to zero carbon energy sources.
2 On Your Side followed up with NYSERDA and the Governor's Office to ask why two out-of-state companies are receiving these awards and funds.
RELATED: 43North Reinvests In Three Winners. Here is what they will do with the money.
What Are The Main Benefits Of Comparing Car Insurance Quotes Online
LOS ANGELES, CA / ACCESSWIRE / June 24, 2020, / Compare-autoinsurance.Org has launched a new blog post that presents the main benefits of comparing multiple car insurance quotes. For more info and free online quotes, please visit https://compare-autoinsurance.Org/the-advantages-of-comparing-prices-with-car-insurance-quotes-online/ The modern society has numerous technological advantages. One important advantage is the speed at which information is sent and received. With the help of the internet, the shopping habits of many persons have drastically changed. The car insurance industry hasn't remained untouched by these changes. On the internet, drivers can compare insurance prices and find out which sellers have the best offers. View photos The advantages of comparing online car insurance quotes are the following: Online quotes can be obtained from anywhere and at any time. Unlike physical insurance agencies, websites don't have a specific schedule and they are available at any time. Drivers that have busy working schedules, can compare quotes from anywhere and at any time, even at midnight. Multiple choices. Almost all insurance providers, no matter if they are well-known brands or just local insurers, have an online presence. Online quotes will allow policyholders the chance to discover multiple insurance companies and check their prices. Drivers are no longer required to get quotes from just a few known insurance companies. Also, local and regional insurers can provide lower insurance rates for the same services. Accurate insurance estimates. Online quotes can only be accurate if the customers provide accurate and real info about their car models and driving history. Lying about past driving incidents can make the price estimates to be lower, but when dealing with an insurance company lying to them is useless. Usually, insurance companies will do research about a potential customer before granting him coverage. Online quotes can be sorted easily. Although drivers are recommended to not choose a policy just based on its price, drivers can easily sort quotes by insurance price. Using brokerage websites will allow drivers to get quotes from multiple insurers, thus making the comparison faster and easier. For additional info, money-saving tips, and free car insurance quotes, visit https://compare-autoinsurance.Org/ Compare-autoinsurance.Org is an online provider of life, home, health, and auto insurance quotes. This website is unique because it does not simply stick to one kind of insurance provider, but brings the clients the best deals from many different online insurance carriers. In this way, clients have access to offers from multiple carriers all in one place: this website. On this site, customers have access to quotes for insurance plans from various agencies, such as local or nationwide agencies, brand names insurance companies, etc. "Online quotes can easily help drivers obtain better car insurance deals. All they have to do is to complete an online form with accurate and real info, then compare prices", said Russell Rabichev, Marketing Director of Internet Marketing Company. CONTACT: Company Name: Internet Marketing CompanyPerson for contact Name: Gurgu CPhone Number: (818) 359-3898Email: [email protected]: https://compare-autoinsurance.Org/ SOURCE: Compare-autoinsurance.Org View source version on accesswire.Com:https://www.Accesswire.Com/595055/What-Are-The-Main-Benefits-Of-Comparing-Car-Insurance-Quotes-Online View photos
picture credit
to request, modification Contact us at Here or [email protected]