Today's Stock Exchange: Dow, S&P Live Updates for April 9, 2021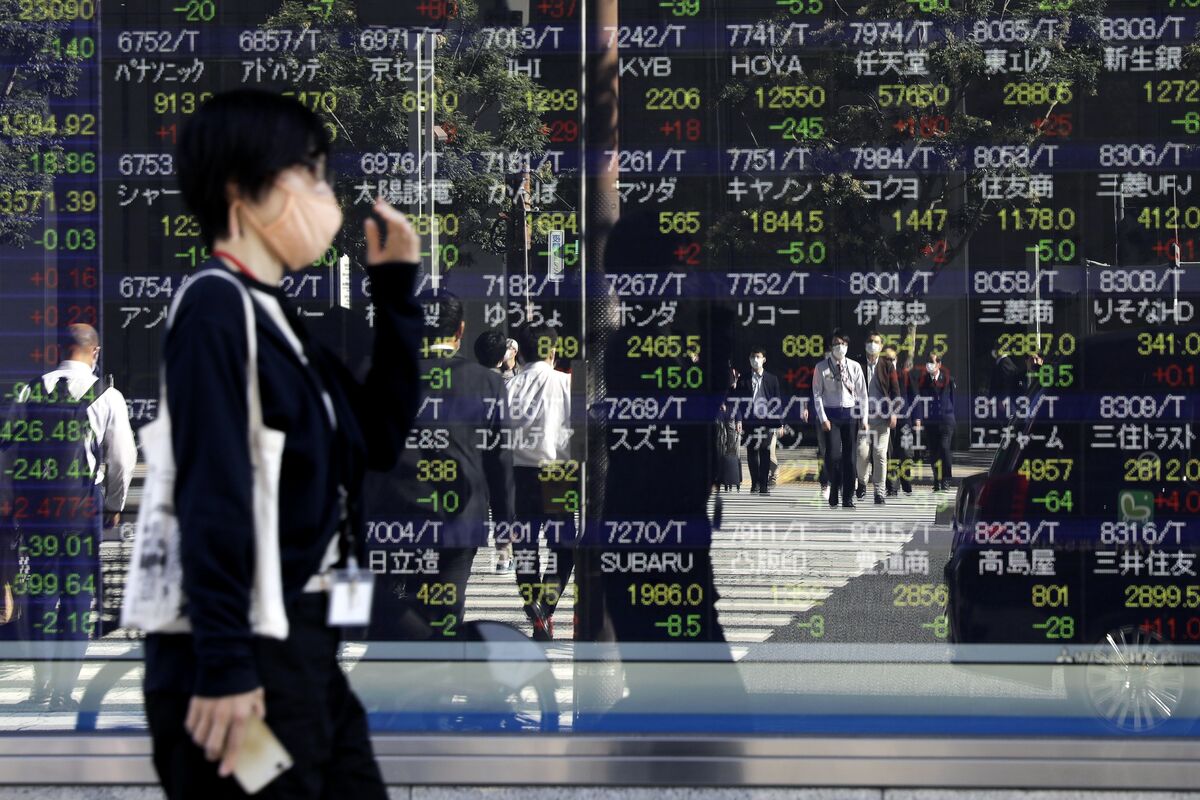 Asian stocks wobbled to open on Friday after a rally on Wall Street over assurances from Federal Reserve Chairman Jerome Powell that the central bank can reinvigorate the economy without stoking painful inflation.
Stocks gained in Japan and fluctuated in South Korea, while the Australian index slipped. US contracts climbed after the S&P 500 hit another record high, although volumes on US exchanges set new lows for the year. The Nasdaq 100 outperformed, helped byApple Inc. andInsurance from Tesla Inc. Powell boosted Treasuries, with the benchmark yield trading around a two-week low.
Oil edged up to $ 60 a barrel as Saudi Arabiadefended the OPEC + plan to increase production, and said the alliance was nimble enough to change course if necessary. The dollar had losses.
20-year Treasury bondsoutperformed after comments from New York Fed Executive Vice President Lorie Logan, which sparked discussions about increasing central bank purchases in this maturity.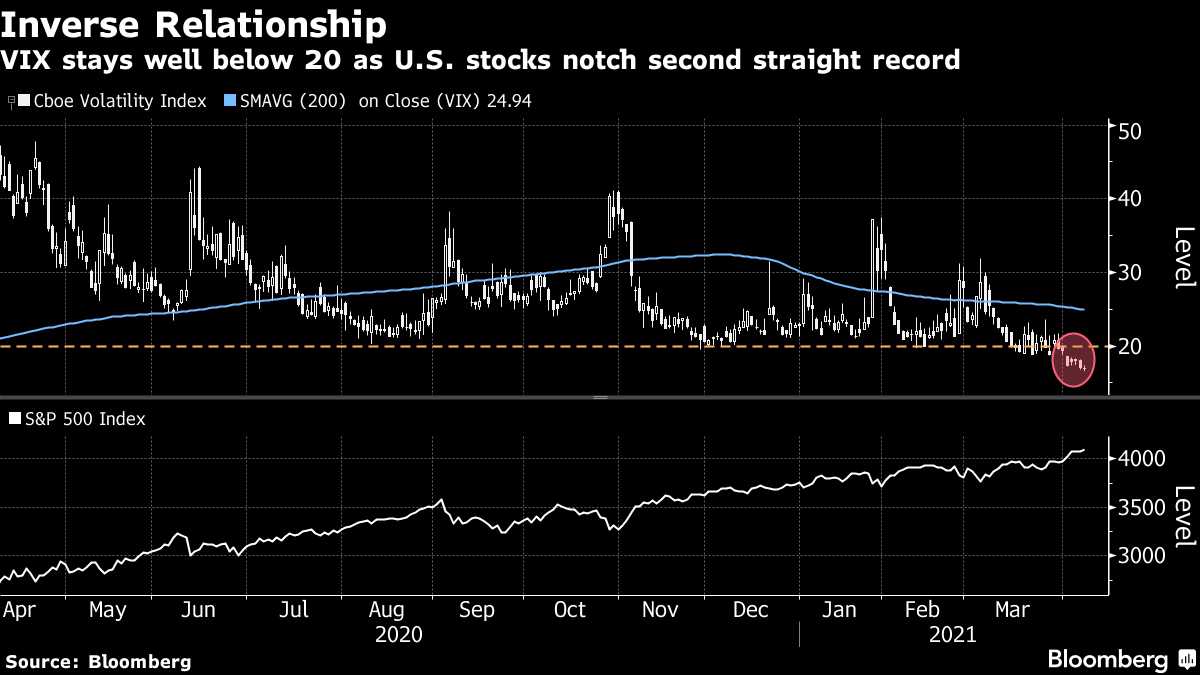 The Fed's comment reassures investors that officials are determined to adopt an accommodative policy that promotes a lasting recovery from the health crisis. Powellsaid the central bank would react if inflation expectations began to "persistently and materially" move above tolerable levels. Despite the strength of some indicators, the recovery remains incomplete, as evidenced by the latestunemployment benefit claims.
"Many investors are worried about stock highs, but that doesn't mean they can't rise, and the economic conditions are certainly set for a positive stock market environment," said Xi Qiao, managing director of UBS Global Wealth Management on Bloomberg TV.
The US outlook has improved greatly, but remains threatened with possible setbacks in the global economy, as vaccine rollout "has not been as robust in many countries," said San Francisco Fed President , Mary Daly, at Bloomberg TV.
Over 704 million vaccines have been administeredaround the world, but China is among those facing new hurdles as its efforts to immunize 560 million people by the end of June face a supply shortage. Data on the country's consumer and producer prices are expected later in the session.
Here are some of the main movements in the markets:
Stocks
Futures on S&P 500 were up 0.3% at 9:20 a.m. Tokyo time. The S&P 500 closed 0.4% higher.
Nasdaq 100 futures rose 0.4% after the index gained 1%.
Japan's Topix index rose about 1%.
South Korea's Kospi Index has fluctuated.
The Australian S & P / ASX 200 index fell 0.3%.
Hong Kong Hang Seng Index futures fell 0.2%.
Currencies
The Bloomberg Dollar Spot Index was little changed after falling 0.4%.
The euro remained stable at $ 1.1915.
The Japanese yen was trading at 109.35 per dollar.
Obligations
The yield on 10-year Treasury bills was little changed at 1.64%.
The yield on Australian 10-year bonds fell two basis points to 1.72%.
Basic products
West Texas Intermediate crude climbed 0.4% to $ 59.84.
Gold was slightly lower at $ 1,753.46 an ounce.
– With the help of Nancy Moran, Elena Popina and Edward Bolingbroke
What Are The Main Benefits Of Comparing Car Insurance Quotes Online
LOS ANGELES, CA / ACCESSWIRE / June 24, 2020, / Compare-autoinsurance.Org has launched a new blog post that presents the main benefits of comparing multiple car insurance quotes. For more info and free online quotes, please visit https://compare-autoinsurance.Org/the-advantages-of-comparing-prices-with-car-insurance-quotes-online/ The modern society has numerous technological advantages. One important advantage is the speed at which information is sent and received. With the help of the internet, the shopping habits of many persons have drastically changed. The car insurance industry hasn't remained untouched by these changes. On the internet, drivers can compare insurance prices and find out which sellers have the best offers. View photos The advantages of comparing online car insurance quotes are the following: Online quotes can be obtained from anywhere and at any time. Unlike physical insurance agencies, websites don't have a specific schedule and they are available at any time. Drivers that have busy working schedules, can compare quotes from anywhere and at any time, even at midnight. Multiple choices. Almost all insurance providers, no matter if they are well-known brands or just local insurers, have an online presence. Online quotes will allow policyholders the chance to discover multiple insurance companies and check their prices. Drivers are no longer required to get quotes from just a few known insurance companies. Also, local and regional insurers can provide lower insurance rates for the same services. Accurate insurance estimates. Online quotes can only be accurate if the customers provide accurate and real info about their car models and driving history. Lying about past driving incidents can make the price estimates to be lower, but when dealing with an insurance company lying to them is useless. Usually, insurance companies will do research about a potential customer before granting him coverage. Online quotes can be sorted easily. Although drivers are recommended to not choose a policy just based on its price, drivers can easily sort quotes by insurance price. Using brokerage websites will allow drivers to get quotes from multiple insurers, thus making the comparison faster and easier. For additional info, money-saving tips, and free car insurance quotes, visit https://compare-autoinsurance.Org/ Compare-autoinsurance.Org is an online provider of life, home, health, and auto insurance quotes. This website is unique because it does not simply stick to one kind of insurance provider, but brings the clients the best deals from many different online insurance carriers. In this way, clients have access to offers from multiple carriers all in one place: this website. On this site, customers have access to quotes for insurance plans from various agencies, such as local or nationwide agencies, brand names insurance companies, etc. "Online quotes can easily help drivers obtain better car insurance deals. All they have to do is to complete an online form with accurate and real info, then compare prices", said Russell Rabichev, Marketing Director of Internet Marketing Company. CONTACT: Company Name: Internet Marketing CompanyPerson for contact Name: Gurgu CPhone Number: (818) 359-3898Email: [email protected]: https://compare-autoinsurance.Org/ SOURCE: Compare-autoinsurance.Org View source version on accesswire.Com:https://www.Accesswire.Com/595055/What-Are-The-Main-Benefits-Of-Comparing-Car-Insurance-Quotes-Online View photos
picture credit
to request, modification Contact us at Here or [email protected]