Summer 21 | Local entertainment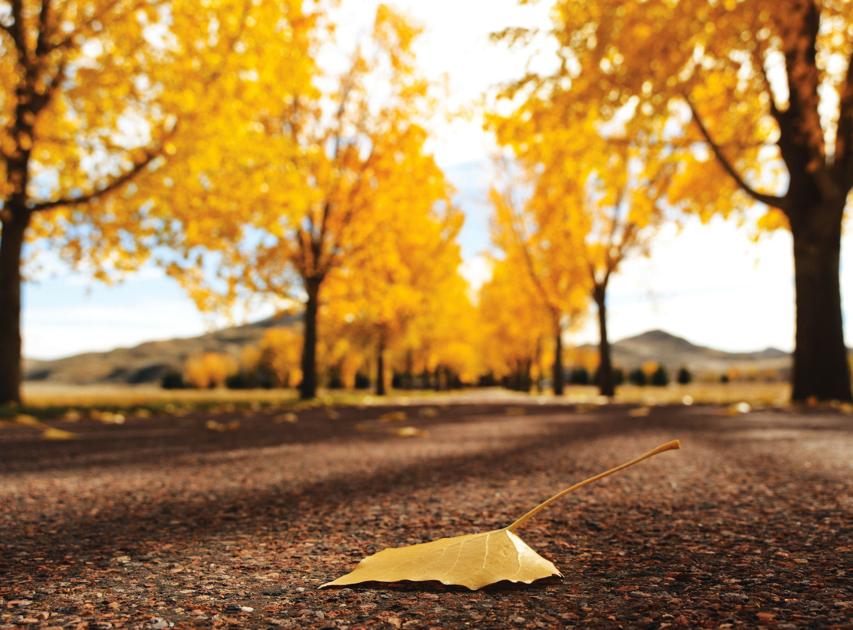 s another summer turns into fall, Ucross staff and artists are grateful, as always, for the vast natural beauty of the Wyoming High Plains.
It's true that for a lot of people it wasn't exactly a dream summer. The ongoing pandemic was still wreaking havoc around the world. Western forest fires have added danger and brought a prolonged smoky haze to our region. Earlier in the summer we had the very unusual visit of a young black bear. The migration of the sucker butterfly was epic, making our daily lives a bit like an Alfred Hitchcock movie. As my colleague Mike Latham put it bluntly, this year if a pterodactyl were to pass by, I wouldn't be surprised.
Still, Ucross is happy to be open to capacity again (10 artists, writers and composers) and the artists are thrilled to be here. Our residents frequently remind us of the importance of the natural world in their creative work.
Yesterday, I visited the studio of Sunny Kim, a New Yorker from Korea, and she noticed that the Wyoming landscape had crept into her paintings. Al Denyer, a visual artist from Utah and born in England, told us: I spent my time here working with the doors wide open, listening to the babbling of the stream, the songs of the birds and the breezes that swept through. mix. The place, the people and the scenery here come together to create something special and truly magical.
Nestled at the confluence of three Piney, Coal and Clear Ucross creeks is home to abundant wildlife that artists often encounter. A writer, Shea Sweeney from Los Angeles, was inspired to draw some of our local animals, including an art snake, based on a rattlesnake seen near the studios. (Her snake said, it's all about process-sssss!)
Another writer, P. Carl of Providence, Rhode Island, has been visited regularly by a great horned owl. Carl is also an amazing bird photographer and he estimated that he saw 37 different species during his stay. He wrote: After a year and a half of isolation and distraction from the pandemic, Ucross has allowed me to return to this writing space with focus, purpose and time.
I left with a good start for my next book and new friends that I was able to meet in person not on Zoom. I reveled in the joy of being in the company of other live artists.
It is an honor to work close to the creative brilliance of these artists. Yesterday I looked out of my office window and saw dancer / choreographer Stephanie Sleeper filmed on the lawn by producer / director Liz Sargent. They created in collaboration with Eiko Otake, an acclaimed performance artist, who was born and raised in Japan and lived in New York City for almost 50 years. The group was there thanks to our partnership with UCLAs Center for the Art of Performance.
Eiko will perform at dawn and dusk on September 11 in New York City at Belvedere Plaza, just west of where the Twin Towers once stood. We salute Eiko, her collaborators and all the courageous artists of Ucross who have chosen to devote their lives to creative work.
Sharon dynak is president of the Ucross Foundation.
Sources
2/ https://www.thesheridanpress.com/arts-entertainment/local-entertainment/the-summer-of-21/article_ea23c210-1193-11ec-8f5b-bb09baafb6ed.html
The mention sources can contact us to remove/changing this article
What Are The Main Benefits Of Comparing Car Insurance Quotes Online
LOS ANGELES, CA / ACCESSWIRE / June 24, 2020, / Compare-autoinsurance.Org has launched a new blog post that presents the main benefits of comparing multiple car insurance quotes. For more info and free online quotes, please visit https://compare-autoinsurance.Org/the-advantages-of-comparing-prices-with-car-insurance-quotes-online/ The modern society has numerous technological advantages. One important advantage is the speed at which information is sent and received. With the help of the internet, the shopping habits of many persons have drastically changed. The car insurance industry hasn't remained untouched by these changes. On the internet, drivers can compare insurance prices and find out which sellers have the best offers. View photos The advantages of comparing online car insurance quotes are the following: Online quotes can be obtained from anywhere and at any time. Unlike physical insurance agencies, websites don't have a specific schedule and they are available at any time. Drivers that have busy working schedules, can compare quotes from anywhere and at any time, even at midnight. Multiple choices. Almost all insurance providers, no matter if they are well-known brands or just local insurers, have an online presence. Online quotes will allow policyholders the chance to discover multiple insurance companies and check their prices. Drivers are no longer required to get quotes from just a few known insurance companies. Also, local and regional insurers can provide lower insurance rates for the same services. Accurate insurance estimates. Online quotes can only be accurate if the customers provide accurate and real info about their car models and driving history. Lying about past driving incidents can make the price estimates to be lower, but when dealing with an insurance company lying to them is useless. Usually, insurance companies will do research about a potential customer before granting him coverage. Online quotes can be sorted easily. Although drivers are recommended to not choose a policy just based on its price, drivers can easily sort quotes by insurance price. Using brokerage websites will allow drivers to get quotes from multiple insurers, thus making the comparison faster and easier. For additional info, money-saving tips, and free car insurance quotes, visit https://compare-autoinsurance.Org/ Compare-autoinsurance.Org is an online provider of life, home, health, and auto insurance quotes. This website is unique because it does not simply stick to one kind of insurance provider, but brings the clients the best deals from many different online insurance carriers. In this way, clients have access to offers from multiple carriers all in one place: this website. On this site, customers have access to quotes for insurance plans from various agencies, such as local or nationwide agencies, brand names insurance companies, etc. "Online quotes can easily help drivers obtain better car insurance deals. All they have to do is to complete an online form with accurate and real info, then compare prices", said Russell Rabichev, Marketing Director of Internet Marketing Company. CONTACT: Company Name: Internet Marketing CompanyPerson for contact Name: Gurgu CPhone Number: (818) 359-3898Email: [email protected]: https://compare-autoinsurance.Org/ SOURCE: Compare-autoinsurance.Org View source version on accesswire.Com:https://www.Accesswire.Com/595055/What-Are-The-Main-Benefits-Of-Comparing-Car-Insurance-Quotes-Online View photos
to request, modification Contact us at Here or [email protected]