Netflix's non-fiction narrative told by BU graduates, Queer Eye star – The Daily Free Press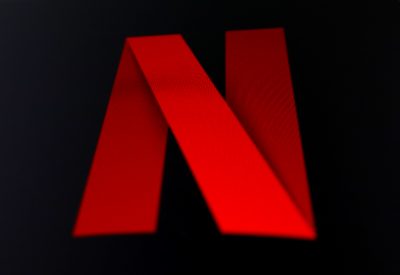 The Boston Universitys College of Communication hosted an expert panel on Netflix non-fiction TV content featuring BU graduates, a Netflix executive and Netflixs Queer Eye's Antonio Porowski. The webinar was an Alumni & Friends event that took place on Zoom last Wednesday afternoon.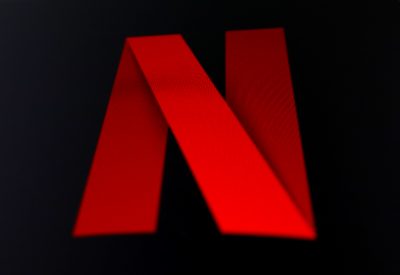 Ben Levine, a 2012 graduate of the Frederick S. Pardee School of Global Studies and Netflix executive, and Olivia LaRoche, a 2009 COM graduate, participated in the College Zoom webinar The Power of Netflix: From a Nonscripted Perspective.
The panel discussion aimed to address the rise in popularity of Netflix as a streaming service and how it continues to adapt, with a focus on unscripted and non-fictional productions. The event also featured Jenn Levy, vice president of non-fiction productions at Netflix, and Antoni Porowski from the hit Netflix show Queer Eye.
In an interview following the webinar, COM Dean Mariette DiChristina said that COM events are meant to give students and alumni a comprehensive view of all facets of college career counseling.
This is the purpose of all events, no matter what topic we are looking for, said DiChristina. What is going on in the industry? How can you gain insight into how people are innovating and being creative in their industries?
Much of the session focused on the panelists' personal career paths to the streaming company. LaRoche, who worked at iTunes before moving to Netflix in 2014, said her digital distribution background helped her land a position with the Nonfiction Productions team.
Even though I mainly focused on music, just knowing how to sell things and how to market things digitally was a skill the company needed at the time, LaRoche told the webinar.
Levy joined the non-fiction team in 2017, after nine years in cable television with Bravo TV, where she helped produce the original Queer Eye. According to Levy, the decision to leave Bravo was a tough one, but she also saw the advent of streaming as the future of television and didn't want to be left behind.
I remember feeling stuck, and I remember feeling like there was a Titanic heading for cable TV, and I kept saying, I don't wanna be the dude who plays violin on the Titanic when the streaming removes him, Levy said during the panel.
Levy also spoke about the challenges of producing contemporary entertainment and the difficulties of producing highly profitable content in a very saturated market. She said the production team must find pitches that are not only easily accessible and relevant to rapidly changing contemporary culture, but also cover a wide variety of topics and genres for Netflix's large audience.
We all know clutter in TV is real, clutter in entertainment is real, Levy said. So we were constantly looking for a super accessible and understandable hook. A strong and unexpected hook.
John Hall, TV and Film Professor at COM, spoke after the webinar about the effects of oversaturation on today's entertainment products.
There is a very wide range of audiences that come to these streaming platforms and they are not always looking for the same thing, he said. They definitely push us, stuff that is, on one level, a bit glassy. And it's easier to market when you have something flashy.
The webinar ended with a detailed anecdote from Porowski on how he played his role in Netflix's reboot of the hit reality show Queer Eye, from meeting creator David Collins to the lengthy process of hearing.
It's been an exponential growth curve for learning, said Porowski, reflecting on the whole experience. But as I grew more confident, especially with Netflix as my home and this global reach it's like, what other stories do I want to tell?
Specifically, Porowski spoke about her personal experience as a sexually fluid man and her hopes to represent her more in his future endeavors. Porowski, a son of Polish emigrants, cited the central European country as a potential destination to reach a wider audience.
Netflix is ​​also a strong advocate for equality, and Poland is currently a place that is really struggling with that, with the super-right government, he said. So I want to get involved in content, documentaries and shows that [Netflix] puts it there.
These conversations take place in the context of other aspects of the communications industry.
You are going to reach a lot of people in your industry who are not experts in the same areas as you, DiChristina said. The actor part is an important part of this area of ​​the communications industry, so understanding that would help you better understand how to do your job in one of the studies we're doing here. Its part of getting the big picture.
Sources
2/ https://dailyfreepress.com/2021/09/13/netflixs-nonfiction-storytelling-told-by-bu-grads-queer-eye-star/
The mention sources can contact us to remove/changing this article
What Are The Main Benefits Of Comparing Car Insurance Quotes Online
LOS ANGELES, CA / ACCESSWIRE / June 24, 2020, / Compare-autoinsurance.Org has launched a new blog post that presents the main benefits of comparing multiple car insurance quotes. For more info and free online quotes, please visit https://compare-autoinsurance.Org/the-advantages-of-comparing-prices-with-car-insurance-quotes-online/ The modern society has numerous technological advantages. One important advantage is the speed at which information is sent and received. With the help of the internet, the shopping habits of many persons have drastically changed. The car insurance industry hasn't remained untouched by these changes. On the internet, drivers can compare insurance prices and find out which sellers have the best offers. View photos The advantages of comparing online car insurance quotes are the following: Online quotes can be obtained from anywhere and at any time. Unlike physical insurance agencies, websites don't have a specific schedule and they are available at any time. Drivers that have busy working schedules, can compare quotes from anywhere and at any time, even at midnight. Multiple choices. Almost all insurance providers, no matter if they are well-known brands or just local insurers, have an online presence. Online quotes will allow policyholders the chance to discover multiple insurance companies and check their prices. Drivers are no longer required to get quotes from just a few known insurance companies. Also, local and regional insurers can provide lower insurance rates for the same services. Accurate insurance estimates. Online quotes can only be accurate if the customers provide accurate and real info about their car models and driving history. Lying about past driving incidents can make the price estimates to be lower, but when dealing with an insurance company lying to them is useless. Usually, insurance companies will do research about a potential customer before granting him coverage. Online quotes can be sorted easily. Although drivers are recommended to not choose a policy just based on its price, drivers can easily sort quotes by insurance price. Using brokerage websites will allow drivers to get quotes from multiple insurers, thus making the comparison faster and easier. For additional info, money-saving tips, and free car insurance quotes, visit https://compare-autoinsurance.Org/ Compare-autoinsurance.Org is an online provider of life, home, health, and auto insurance quotes. This website is unique because it does not simply stick to one kind of insurance provider, but brings the clients the best deals from many different online insurance carriers. In this way, clients have access to offers from multiple carriers all in one place: this website. On this site, customers have access to quotes for insurance plans from various agencies, such as local or nationwide agencies, brand names insurance companies, etc. "Online quotes can easily help drivers obtain better car insurance deals. All they have to do is to complete an online form with accurate and real info, then compare prices", said Russell Rabichev, Marketing Director of Internet Marketing Company. CONTACT: Company Name: Internet Marketing CompanyPerson for contact Name: Gurgu CPhone Number: (818) 359-3898Email: [email protected]: https://compare-autoinsurance.Org/ SOURCE: Compare-autoinsurance.Org View source version on accesswire.Com:https://www.Accesswire.Com/595055/What-Are-The-Main-Benefits-Of-Comparing-Car-Insurance-Quotes-Online View photos
to request, modification Contact us at Here or [email protected]