Elegy for Devante: How a Hollywood movie was devoted to a 9-year-old girl victim of gun violence in New Orleans | Movies / TV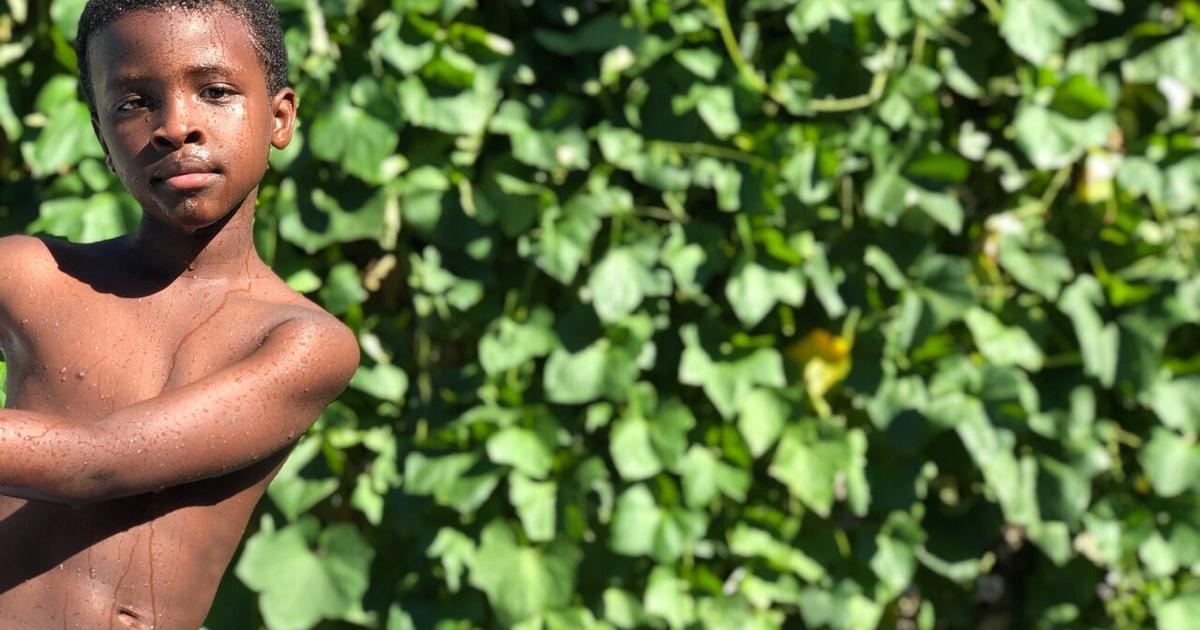 This story is about Devante Bryant, but it shouldn't be.
It should be Woody Norman, the young star of director Mike Mills' movie Cmon Cmon, shot partly in New Orleans, and his captivating performance alongside Oscar-winning co-star Joaquin Phoenix.
Like Devante, Woody was 9 when Mills came to town to film his film, which memorably includes documentary-style interludes in which the character of Phoenix, a radio reporter, interviews young people, including Devante, about the future.
Now 10 years old, Woody is advertising the movie Mills.
And Davante is dead, killed a month before his 10th birthday in a triple shootout outside his 7th Ward home.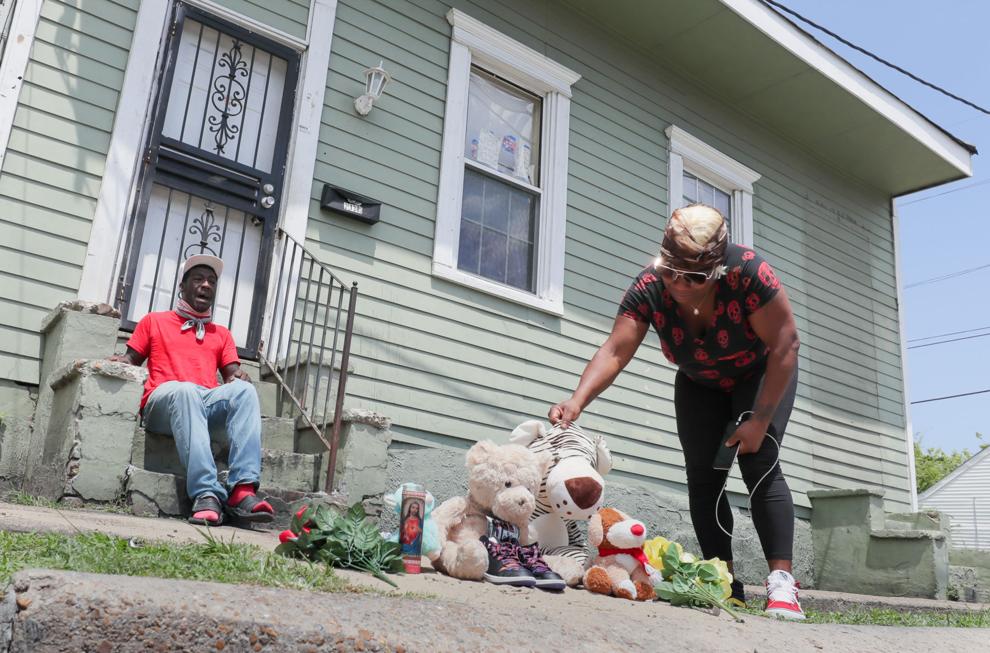 Countless New Orleans residents mourned with the Devantes family his senseless death, many of whom never met him. Now in Cmon Cmon they have the opportunity to do so, albeit briefly.
Although Devante only has a few minutes onscreen in the film Mills, its inclusion adds a level of poignantness to Cmon Cmon, which hits theaters on December 2.
Devante was a firecracker, a strong youngster who didn't have to please me too much, which I liked, Mills said recently over coffee in the courtyard of the Bienville House hotel on Decatur Street. He is a powerful child. He is a strong child.
But how did he end up in Mills' movie?
From the start, Mills knew he wanted to make New Orleans part of his story, for the same reasons that so many other films, from Easy Rider to Chef. He hadn't spent much time here before, but Mills grew up with a New Orleans native who talked about it all the time, giving it an almost mythical quality.
It was very legendary in my house, Mills said of New Orleans. It's always been a thing in my head.
For him, however, it was not standard postcard decor.
It wasn't just a shoot in New Orleans. It was the end of the movie in New Orleans. It has always been the idea, he says. In the journey of a movie, you kind of reach your emotional, spiritual, and deeper level at the end, and I just got the feeling that New Orleans is a perfect setting for that.
At the same time, he was keenly aware of the pitfalls that awaited any outside filmmaker who wouldn't do their best to understand the city first.
So, before filming began, he hired a friend and local author Lori Tipton to help me be a visitor, not a tourist.
One of his main goals was to find a place for the Phoenix Journalist's main character to crash into town. I thought, where would he stay? Lori was like, not at an Air B&B, Mills recalls. He would probably know someone, right? She was like, I know who he would know.
When discussing the long-simmering unrest in Ireland that claimed the lives of some 3,500 people and caused many more to flee their homelands at the time of…
Enter artist and activist Jackie Sumell and her 1904 Camel on North Robertson Street.
We pulled over, and I was like, yeah. It looks like the real New Orleans, Mills recalls. As a non-New Orleans, it didn't match any of the postcards I knew.
This house would become more than just a decor. It would become the home port for productions.
Ultimately, Sumell is like a godmother to several different children, Mills said. This included Devante who lived around the corner as well as two of his close friends, Breyon, who is in the movie, and Douglas, who is not.
Before agreeing to open her house to the film crew, Sumell asked Mills for reassurance that children would be welcome, just to learn, engage, and be included.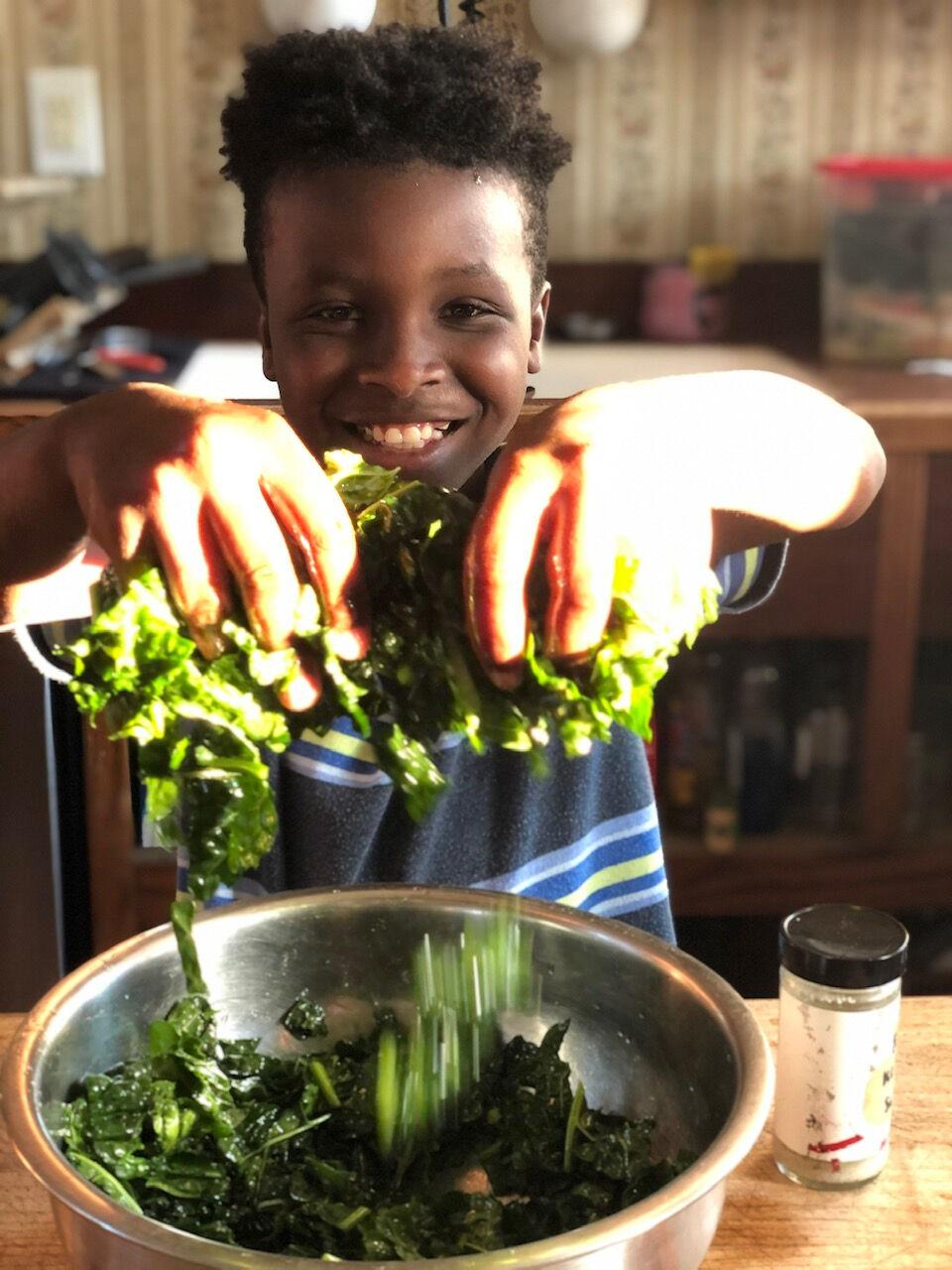 He immediately agreed and Devante, Breyon, and Douglas became part of the New Orleans film family.
The shoot was only part of a day, but he was in this house the entire time, Mills said.
For the documentary-style interviews with which he sprinkles his film, Mills has typically turned to schools such as Homer Plessy Community School in New Orleans to help find the right kids.
But the cheerful noise he witnessed at Sumells 'house presented too good an opportunity to pass up, so Breyon and Devante ended up in front of Mills' camera.
I went there one night, and they were all shouting a song together, Mills said. It was such joy and happiness. I remember it almost more than what we filmed.
In the process, Devante impressed the filmmaker.
He was fascinating. Such a strong person, said Mills. He is very small, very young. He was one of the few kids who didn't want to say it all, and I loved including him. Because it happened every once in a while, where a child would say, I don't know you and more power for (them).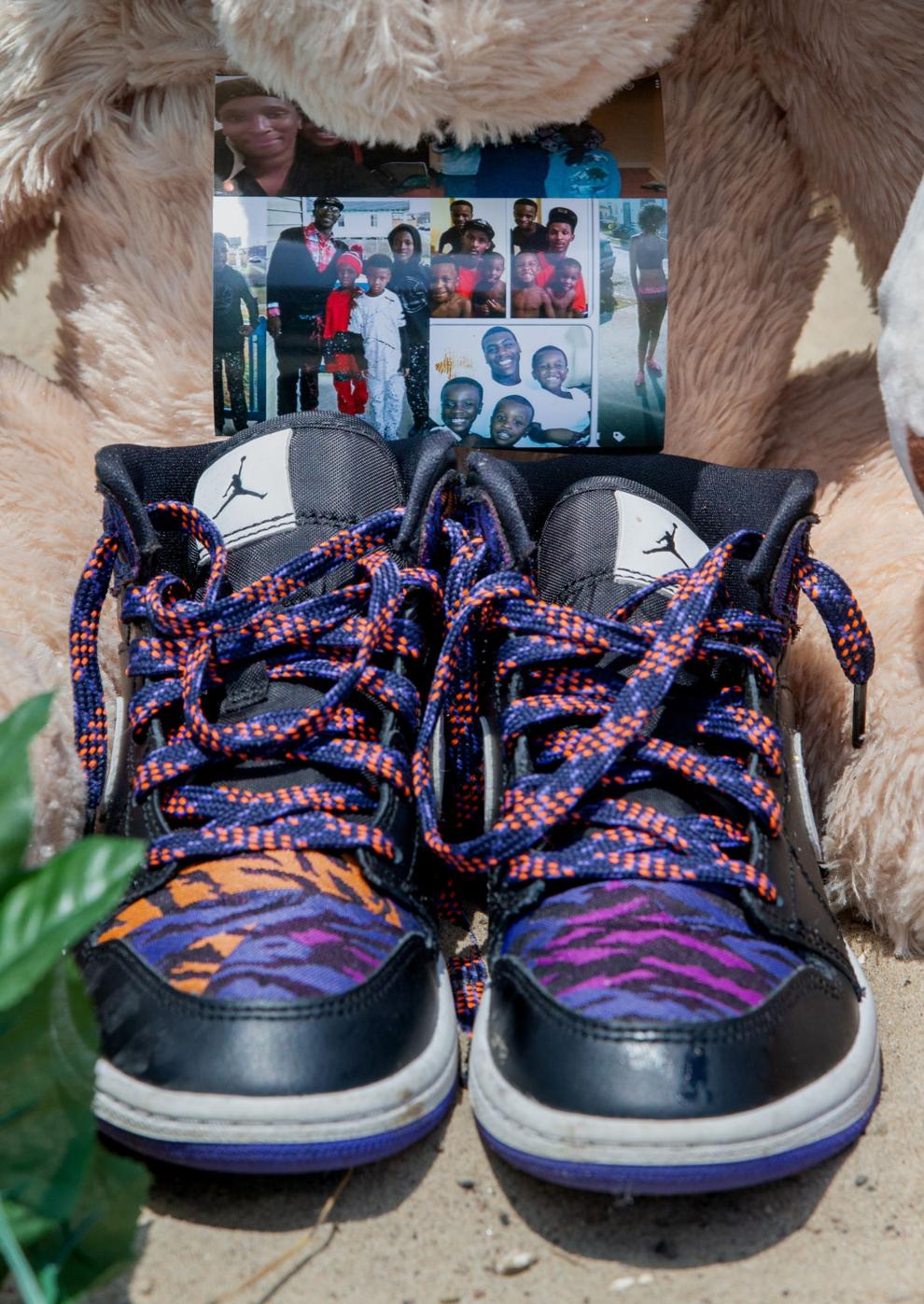 Once the movie is over, he decides to dedicate it to Devante in the form of an ending card that appears onscreen just before the closing credits. Everything in that end card down to his color, blue, which was Devantes' favorite, was specially chosen both to honor him and to serve as a hug for those who knew him.
That being said, Mills doesn't want anyone to think he's capitalizing on the death of a child. For the record, he was open when asked about Devante, but he didn't bring it up.
I'm not quite sure how to put it, but the life and death of Devantes is much more important and independent of my film, Mills said. He needs his own respect. I don't want to use it.
Obviously when we were here in New Orleans it was very understandable up front and center. But Devante, alive or dead, both of them alone deserve attention, love and respect, having nothing to do with this film.
So while Cmon Cmon serves as Devante's elegy here in New Orleans, Mills calls his film more of a love letter to empowerment and respect for children.
And Devante, he said, is one of them.
Mike Scott can be contacted at [email protected]
When discussing the long-simmering unrest in Ireland that claimed the lives of some 3,500 people and caused many more to flee their homelands at the time of…
Sources
2/ https://www.nola.com/entertainment_life/movies_tv/article_ea8a96d8-4623-11ec-b2c7-439571b7a0a5.html
The mention sources can contact us to remove/changing this article
What Are The Main Benefits Of Comparing Car Insurance Quotes Online
LOS ANGELES, CA / ACCESSWIRE / June 24, 2020, / Compare-autoinsurance.Org has launched a new blog post that presents the main benefits of comparing multiple car insurance quotes. For more info and free online quotes, please visit https://compare-autoinsurance.Org/the-advantages-of-comparing-prices-with-car-insurance-quotes-online/ The modern society has numerous technological advantages. One important advantage is the speed at which information is sent and received. With the help of the internet, the shopping habits of many persons have drastically changed. The car insurance industry hasn't remained untouched by these changes. On the internet, drivers can compare insurance prices and find out which sellers have the best offers. View photos The advantages of comparing online car insurance quotes are the following: Online quotes can be obtained from anywhere and at any time. Unlike physical insurance agencies, websites don't have a specific schedule and they are available at any time. Drivers that have busy working schedules, can compare quotes from anywhere and at any time, even at midnight. Multiple choices. Almost all insurance providers, no matter if they are well-known brands or just local insurers, have an online presence. Online quotes will allow policyholders the chance to discover multiple insurance companies and check their prices. Drivers are no longer required to get quotes from just a few known insurance companies. Also, local and regional insurers can provide lower insurance rates for the same services. Accurate insurance estimates. Online quotes can only be accurate if the customers provide accurate and real info about their car models and driving history. Lying about past driving incidents can make the price estimates to be lower, but when dealing with an insurance company lying to them is useless. Usually, insurance companies will do research about a potential customer before granting him coverage. Online quotes can be sorted easily. Although drivers are recommended to not choose a policy just based on its price, drivers can easily sort quotes by insurance price. Using brokerage websites will allow drivers to get quotes from multiple insurers, thus making the comparison faster and easier. For additional info, money-saving tips, and free car insurance quotes, visit https://compare-autoinsurance.Org/ Compare-autoinsurance.Org is an online provider of life, home, health, and auto insurance quotes. This website is unique because it does not simply stick to one kind of insurance provider, but brings the clients the best deals from many different online insurance carriers. In this way, clients have access to offers from multiple carriers all in one place: this website. On this site, customers have access to quotes for insurance plans from various agencies, such as local or nationwide agencies, brand names insurance companies, etc. "Online quotes can easily help drivers obtain better car insurance deals. All they have to do is to complete an online form with accurate and real info, then compare prices", said Russell Rabichev, Marketing Director of Internet Marketing Company. CONTACT: Company Name: Internet Marketing CompanyPerson for contact Name: Gurgu CPhone Number: (818) 359-3898Email: [email protected]: https://compare-autoinsurance.Org/ SOURCE: Compare-autoinsurance.Org View source version on accesswire.Com:https://www.Accesswire.Com/595055/What-Are-The-Main-Benefits-Of-Comparing-Car-Insurance-Quotes-Online View photos
to request, modification Contact us at Here or [email protected]