Adele convincing Spotify to change her service is an example of her power in the music industry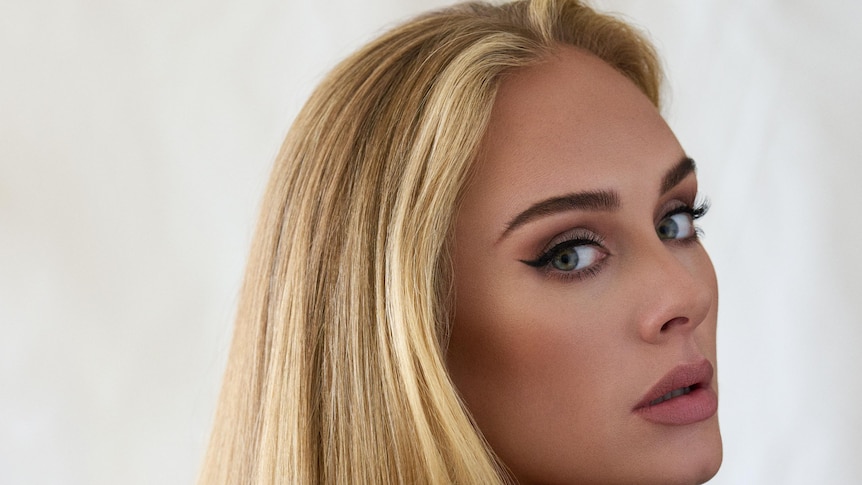 If you are recognized by just one name Madonna, Bono, Cher, Rihanna, Beyonc, Adele, chances are you are powerful enough already.
But British singer-songwriter Adele took the power to a whole new level by convincing music streaming service Spotify to change the way they do business when it comes to the default order in which their customers listen. an album.
Many artists campaigned for Spotify to change its default settings on albums to play tracks in order. But when Adele spoke, Spotify listened.
Loading
A Spotify spokesperson said in a statement:
Will all Spotify users notice this change?
The short answer is no.
If you don't pay for Spotify the tracks will continue to be automatically shuffled and you won't be able to listen to an album from start to finish anyway, you are at the mercy of a jukebox style cue.
This new change will affect Spotify Premium users who pay a minimum of $ 11.95 per month to access their content.
From illegal downloading to legitimate file sharing
Do you remember Napster? This file-sharing service was created in 1999 by an American student and allowed users to share electronic copies of music stored on personal computers over the Internet.
This is how it all started. But the way Napster operated caused a massive backlash, the ensuing legal battle led to a whole new order of things in copyright and piracy.
Heavy metal band Metallica was at the forefront of the fight to protect their music, angering some fans they had publicly denounced for sharing their copyrighted music on the web.
Napster relaunched and is now considered a legitimate e-commerce business, but in 2001, in its original version, it was shut down.
However, it had already changed the way people viewed the ease of access to music. And the music industry has been forced to adapt.
Spotify was launched in 2008 and to date has over 70 million songs on its platform. It is also home to around 3.2 million podcast titles.
It is currently the most popular streaming service in the world in 184 markets. It has 381 million users, 172 million subscribers.
Adele's trajectory
When Adele released her debut album titled 19 in 2008, that was her age. She followed up with albums titled 21.25 and now 30.
Her debut album sold over 6.5 million copies and immediately catapulted Adele to superstar rank.
She won the award for Best New Artist and Best Female Pop Vocal Performance at the Grammys the following year.
Her latest album was very well received by critics, with Rolling Stone stating "30 is Adele's best album yet" in their five-star review.
Why Adele connects with the public
In Adele's One Night Only, available on 7Plus, Oprah Winfrey asked the singer what gives her "the freedom and the courage" to "collapse and expose herself" in public through her music in the middle of a "gotcha culture".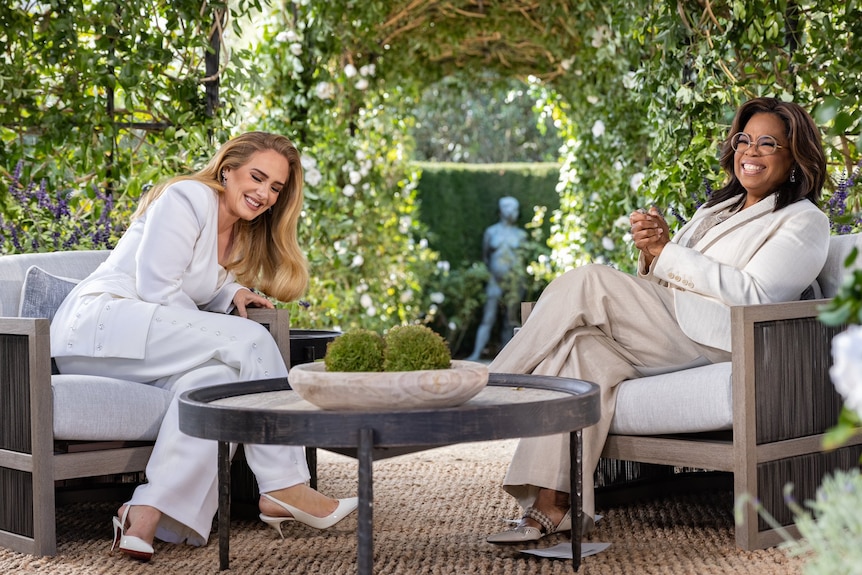 "I think the reason I'm so brave to do this in my career so far is that, again, music has helped me in a lot of situations," Adele said.
She said she sometimes felt like she had gone too far in sharing private information, but chose not to narrow it down.
"Nothing is as scary as what I have experienced for the past two or three years behind closed doors," she said.
"So I'm not afraid of what people can and cannot do now."
And There you go. Adele is powerful because she shares her heart and soul on record, and people can relate to that. People are listening. Including large tech companies.
Sources
2/ https://www.abc.net.au/news/2021-11-23/adele-convincing-spotify-to-change-service-is-example-of-power/100640940
The mention sources can contact us to remove/changing this article
What Are The Main Benefits Of Comparing Car Insurance Quotes Online
LOS ANGELES, CA / ACCESSWIRE / June 24, 2020, / Compare-autoinsurance.Org has launched a new blog post that presents the main benefits of comparing multiple car insurance quotes. For more info and free online quotes, please visit https://compare-autoinsurance.Org/the-advantages-of-comparing-prices-with-car-insurance-quotes-online/ The modern society has numerous technological advantages. One important advantage is the speed at which information is sent and received. With the help of the internet, the shopping habits of many persons have drastically changed. The car insurance industry hasn't remained untouched by these changes. On the internet, drivers can compare insurance prices and find out which sellers have the best offers. View photos The advantages of comparing online car insurance quotes are the following: Online quotes can be obtained from anywhere and at any time. Unlike physical insurance agencies, websites don't have a specific schedule and they are available at any time. Drivers that have busy working schedules, can compare quotes from anywhere and at any time, even at midnight. Multiple choices. Almost all insurance providers, no matter if they are well-known brands or just local insurers, have an online presence. Online quotes will allow policyholders the chance to discover multiple insurance companies and check their prices. Drivers are no longer required to get quotes from just a few known insurance companies. Also, local and regional insurers can provide lower insurance rates for the same services. Accurate insurance estimates. Online quotes can only be accurate if the customers provide accurate and real info about their car models and driving history. Lying about past driving incidents can make the price estimates to be lower, but when dealing with an insurance company lying to them is useless. Usually, insurance companies will do research about a potential customer before granting him coverage. Online quotes can be sorted easily. Although drivers are recommended to not choose a policy just based on its price, drivers can easily sort quotes by insurance price. Using brokerage websites will allow drivers to get quotes from multiple insurers, thus making the comparison faster and easier. For additional info, money-saving tips, and free car insurance quotes, visit https://compare-autoinsurance.Org/ Compare-autoinsurance.Org is an online provider of life, home, health, and auto insurance quotes. This website is unique because it does not simply stick to one kind of insurance provider, but brings the clients the best deals from many different online insurance carriers. In this way, clients have access to offers from multiple carriers all in one place: this website. On this site, customers have access to quotes for insurance plans from various agencies, such as local or nationwide agencies, brand names insurance companies, etc. "Online quotes can easily help drivers obtain better car insurance deals. All they have to do is to complete an online form with accurate and real info, then compare prices", said Russell Rabichev, Marketing Director of Internet Marketing Company. CONTACT: Company Name: Internet Marketing CompanyPerson for contact Name: Gurgu CPhone Number: (818) 359-3898Email: [email protected]: https://compare-autoinsurance.Org/ SOURCE: Compare-autoinsurance.Org View source version on accesswire.Com:https://www.Accesswire.Com/595055/What-Are-The-Main-Benefits-Of-Comparing-Car-Insurance-Quotes-Online View photos
to request, modification Contact us at Here or [email protected]