Review: 'Tehran Titan' Uniquely Blends History and Memories | Culture & Leisure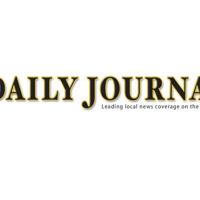 Tehran Titan, by Shahrzad Elghanayan (AP Books)
When most of us are curious about our family history, we visit Ancestry.com. Shahrzad Elghanayan is not most of us.
She is the granddaughter of Habib Elghanian, arguably one of the most famous Iranian industrialists of all time, whose rise and fall mirrored that of her homeland. She's also an award-winning photojournalist, trained to recognize a good story when she sees one.
For readers unfamiliar with Iranian history, this story is amply summarized on the cover of the book: Titan of Tehran: From Jewish Ghetto to Corporate Colossus to Firing Squad My Grandfathers Life. Elghanayan opens in a narrative style, recounting how his father installed a shortwave radio in the family's bathroom in New York City so he could hear the news from Iran in the spring of 1979. May 8, 1979 , he learns of his father's execution: our black short waves buzzed in the cold marble bathroom, my grandfather's bullet-riddled body languished in the prison morgue, with a cardboard sign around his neck . It read: Habib Elghanian: Zionist spy.
After this dramatic opening, Elghanayan, who spells his last name slightly differently from how his grandfather's name was transliterated, settles down and tells his grandfather's story more as an objective reporter than as a a beloved member of the family.
She spices up her text with footnotes and obviously did her research. For readers new to the story cold, this can be difficult to follow. So many foreign names and connections to follow. But these details will only matter to historians who now have a new first-hand source to consult.
The most readable parts of the book are in first person because Elghanayan remembers his childhood in Tehran. (Her father moved the family to New York City in 1977 about two years before Ayatollah Khomeini and his Islamic revolutionaries overthrew the Shah.) Here, she recalls the large family home her father left behind: in a big cage, we kept dozens of pigeons, and I was worried about the one with the brown and white feathers that stood out from the grays. Being different, I thought, put him in danger.
But Elghanayan avoids inserting too much into the narrative, choosing to focus on his grandfather's story. And what a story. He was the Iranian version of a Rockefeller or Carnegie, a self-made millionaire who saw business opportunities everywhere after World War II as Iran moved rapidly to modernize its economy. He and his six brothers are building an empire that, among other things, brings plastic to Iran. The boom years last for decades. In 1973-1974, the country's gross national product increased by 30%, and it is easy to understand why Habib Elghanian loved his country so much.
But it is this love for the country that blinds him to the dangers he faced in Iran as a prominent Jewish businessman during the Ayatollahs' rise to power. Elghanayan finds it difficult to understand why his grandfather didn't leave Iran when he could, before the Revolutionary Guards began to hunt down and kill prominent Jews. Was it national pride? Stubbornness? I didn't do anything wrong, Habib told four of his family during a visit to New York City about six months before his execution. I built buildings, I built factories … I didn't do anything bad to Iran that anyone would want to get me for anything.
The hindsight of the story, of course, makes her actions seem tragic in the extreme, but writing this book clearly brought her granddaughter a sense of peace. As I plunged into the balance sheet of the injustices of our former homeland, towards us and so many others, I stopped dreaming for this distant land where I would never have the opportunity to myself. flourish because of my religion or my gender. This kind of desire is nothing more than toxic romanticism.
By sharing his grandfather's remarkable story with the world, Elghanayan manages to avoid such romanticism, telling a very personal story that also contributes to the historical record.
Rob Merrill worked at AP's New York headquarters from 2007 to 2015, but never met the author. Merrill worked in the entertainment department while Elghanayan was in the photo department. Merrill now writes book reviews for the AP as a freelance writer.
Copyright 2021 The Associated Press. All rights reserved. This material may not be published, broadcast, rewritten or redistributed without permission.
Sources
2/ https://www.smdailyjournal.com/arts_and_entertainment/review-titan-of-tehran-uniquely-blends-history-memories/article_52599baf-79d2-5ef4-87d3-5b3f809fb56c.html
The mention sources can contact us to remove/changing this article
What Are The Main Benefits Of Comparing Car Insurance Quotes Online
LOS ANGELES, CA / ACCESSWIRE / June 24, 2020, / Compare-autoinsurance.Org has launched a new blog post that presents the main benefits of comparing multiple car insurance quotes. For more info and free online quotes, please visit https://compare-autoinsurance.Org/the-advantages-of-comparing-prices-with-car-insurance-quotes-online/ The modern society has numerous technological advantages. One important advantage is the speed at which information is sent and received. With the help of the internet, the shopping habits of many persons have drastically changed. The car insurance industry hasn't remained untouched by these changes. On the internet, drivers can compare insurance prices and find out which sellers have the best offers. View photos The advantages of comparing online car insurance quotes are the following: Online quotes can be obtained from anywhere and at any time. Unlike physical insurance agencies, websites don't have a specific schedule and they are available at any time. Drivers that have busy working schedules, can compare quotes from anywhere and at any time, even at midnight. Multiple choices. Almost all insurance providers, no matter if they are well-known brands or just local insurers, have an online presence. Online quotes will allow policyholders the chance to discover multiple insurance companies and check their prices. Drivers are no longer required to get quotes from just a few known insurance companies. Also, local and regional insurers can provide lower insurance rates for the same services. Accurate insurance estimates. Online quotes can only be accurate if the customers provide accurate and real info about their car models and driving history. Lying about past driving incidents can make the price estimates to be lower, but when dealing with an insurance company lying to them is useless. Usually, insurance companies will do research about a potential customer before granting him coverage. Online quotes can be sorted easily. Although drivers are recommended to not choose a policy just based on its price, drivers can easily sort quotes by insurance price. Using brokerage websites will allow drivers to get quotes from multiple insurers, thus making the comparison faster and easier. For additional info, money-saving tips, and free car insurance quotes, visit https://compare-autoinsurance.Org/ Compare-autoinsurance.Org is an online provider of life, home, health, and auto insurance quotes. This website is unique because it does not simply stick to one kind of insurance provider, but brings the clients the best deals from many different online insurance carriers. In this way, clients have access to offers from multiple carriers all in one place: this website. On this site, customers have access to quotes for insurance plans from various agencies, such as local or nationwide agencies, brand names insurance companies, etc. "Online quotes can easily help drivers obtain better car insurance deals. All they have to do is to complete an online form with accurate and real info, then compare prices", said Russell Rabichev, Marketing Director of Internet Marketing Company. CONTACT: Company Name: Internet Marketing CompanyPerson for contact Name: Gurgu CPhone Number: (818) 359-3898Email: [email protected]: https://compare-autoinsurance.Org/ SOURCE: Compare-autoinsurance.Org View source version on accesswire.Com:https://www.Accesswire.Com/595055/What-Are-The-Main-Benefits-Of-Comparing-Car-Insurance-Quotes-Online View photos
to request, modification Contact us at Here or [email protected]