Jamaican-born Hollywood actor Marcos James talks about Dancehall DancehallMag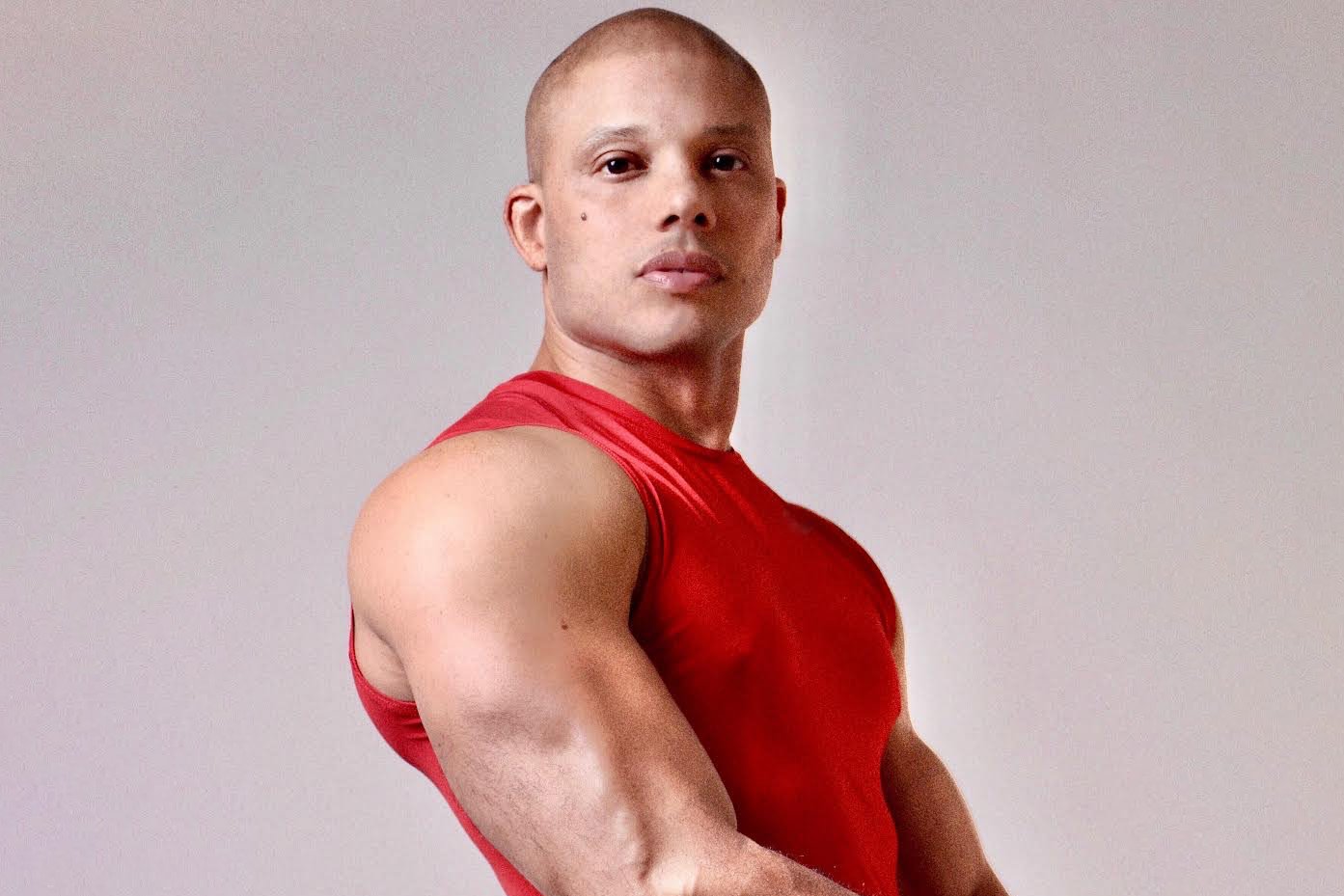 Jamaican-born Hollywood actor Marcos James says he hopes more dancehall and reggae acts will use their influence in more positive ways.
I think Jamaican music has become much more accessible globally and with that the image of dancehall has changed. It's more polished and Americanized. More and more artists are signed internationally, so there is now a hip hop element incorporated into dancehall (music), he told World Music Views.
On the other hand, some artists here (in America) also go to Dancehall, so there's kind of a trade going on. Hopefully we can focus on positive music for young people. We have to be careful to foster a positive society and this is how I hope Jamaican music evolves.
An alumnus of Calabar High School and the University of the West Indies, Mona, James has had his fair share of involvement in music and the performing arts. He was a member of Cathy Levys Little People, Teen Players Club, Ashe Company, University Dance Society and Lacadco.
These days, her main focus is acting, having played the role of White Rat in the hit HBO series. Game Of Thrones, and recently starred in Lifetime Movie Networks Keeping in touch with the Joneses as William French alongside Vivica Fox. Shooting in such a demanding industry can be rigorous and James has revealed that on numerous occasions he listens to local music to get himself in the mindset to act.
There wasn't really a break on Game Of Thrones, it was super fast. Keeping Up With The Jones was filmed in record time, so there wasn't much of a break there either. I tend to listen to music before going on set. I'm listening to a dancehall mix on Spotify or I'm going to play gospel. If I want to get in the mood or the hype, I listen to dancehall music. Sean Paul is always a good choice, as well as Bounty Killer or Beenie Man, he explained.
I listen to Konshens, Spice, Rvssian, Dexta Daps, Skillibeng and Shenseea. She (Shenseea) is in the media a lot here. I love his song Blessed, he explained.
Even though he does not reside in Jamaica, James is well aware of the new acts and those he hopes to take the industry by storm.
Skeng, 10Tik, Caano and Amanyea are super talented. I'm sure there are a lot of other emerging artists that I haven't heard from, but from what I have these people are definitely on the right track, he said.
James added that his love for music started as far back as he can remember. His father was a huge fan of old-school music, so the actor grew up with Bob Marley and Beres Hammond. In tribute to his parents who recently died from the coronavirus, James performed MarleysSong of redemptionat their memorial service on November 19.
He said he listened to a mix of old school and new school reggae and dancehall because it reminded him of his roots.
I just love the vibe and the hype. It reminds me of my parents. Any song that has a good beat or a good beat attracts me. People who grew up with me would know that I really love music that brings good vibes, James said.
Sources
2/ https://www.dancehallmag.com/2021/11/22/features/jamaican-born-hollywood-actor-marcos-james-talks-dancehall.html
The mention sources can contact us to remove/changing this article
What Are The Main Benefits Of Comparing Car Insurance Quotes Online
LOS ANGELES, CA / ACCESSWIRE / June 24, 2020, / Compare-autoinsurance.Org has launched a new blog post that presents the main benefits of comparing multiple car insurance quotes. For more info and free online quotes, please visit https://compare-autoinsurance.Org/the-advantages-of-comparing-prices-with-car-insurance-quotes-online/ The modern society has numerous technological advantages. One important advantage is the speed at which information is sent and received. With the help of the internet, the shopping habits of many persons have drastically changed. The car insurance industry hasn't remained untouched by these changes. On the internet, drivers can compare insurance prices and find out which sellers have the best offers. View photos The advantages of comparing online car insurance quotes are the following: Online quotes can be obtained from anywhere and at any time. Unlike physical insurance agencies, websites don't have a specific schedule and they are available at any time. Drivers that have busy working schedules, can compare quotes from anywhere and at any time, even at midnight. Multiple choices. Almost all insurance providers, no matter if they are well-known brands or just local insurers, have an online presence. Online quotes will allow policyholders the chance to discover multiple insurance companies and check their prices. Drivers are no longer required to get quotes from just a few known insurance companies. Also, local and regional insurers can provide lower insurance rates for the same services. Accurate insurance estimates. Online quotes can only be accurate if the customers provide accurate and real info about their car models and driving history. Lying about past driving incidents can make the price estimates to be lower, but when dealing with an insurance company lying to them is useless. Usually, insurance companies will do research about a potential customer before granting him coverage. Online quotes can be sorted easily. Although drivers are recommended to not choose a policy just based on its price, drivers can easily sort quotes by insurance price. Using brokerage websites will allow drivers to get quotes from multiple insurers, thus making the comparison faster and easier. For additional info, money-saving tips, and free car insurance quotes, visit https://compare-autoinsurance.Org/ Compare-autoinsurance.Org is an online provider of life, home, health, and auto insurance quotes. This website is unique because it does not simply stick to one kind of insurance provider, but brings the clients the best deals from many different online insurance carriers. In this way, clients have access to offers from multiple carriers all in one place: this website. On this site, customers have access to quotes for insurance plans from various agencies, such as local or nationwide agencies, brand names insurance companies, etc. "Online quotes can easily help drivers obtain better car insurance deals. All they have to do is to complete an online form with accurate and real info, then compare prices", said Russell Rabichev, Marketing Director of Internet Marketing Company. CONTACT: Company Name: Internet Marketing CompanyPerson for contact Name: Gurgu CPhone Number: (818) 359-3898Email: [email protected]: https://compare-autoinsurance.Org/ SOURCE: Compare-autoinsurance.Org View source version on accesswire.Com:https://www.Accesswire.Com/595055/What-Are-The-Main-Benefits-Of-Comparing-Car-Insurance-Quotes-Online View photos
to request, modification Contact us at Here or [email protected]