U2's Edge leads rock memorabilia sale to help musicians | Culture & Leisure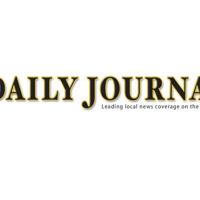 NEW YORK (AP) When The Edge saw the Rolling Stones perform recently, his mask allowed him to go unnoticed as he watched guitarist Ron Wood in the front row.
Ronnie donated a beautiful guitar to our auction. So, I was so happy, he said.
Founded by Edge and producer Bob Ezrin, the association was formed in 2005 after Hurricane Katrina to replace instruments lost in flooding. Once the pandemic took hold, she found a new mission.
We want to try to reestablish the live music scene where it suffered some kind of major setback. So after Katrina, we replaced the instruments. Now weren't so precise. Were in fact willing to finance only peoples livelihoods, Edge said.
Two of the Edges guitars he has played extensively on tour with U2 will be among those sold, including the instrument he calls the One.
It's a beautiful Les Paul and it's actually music that goes up Les Paul, being part of a limited edition of 300.
The other is a custom designed Fender Stratocaster, used on tour to play Bad and Still Havent Found Im Looking For.
These are real serious guitars that I spent a lot of time playing on and they will be missed.
Other guitar gifts include Slash, Lou Reed, Steve Miller, and a Paul McCartney bass. During the interview, Edge held up a vintage photo of McCartney playing the guitar given in a studio while Stevie Wonder played the drums.
They're two of my great heroes in one shot and this bass guitar is going to be up for auction.
Ezrin, who has produced a litany of classic rock artists from Alice Cooper and Aerosmith to Pink Floyd and Kiss. Everyone donated memorabilia at the auction. But Ezrin says guitarist Paul Stanley must have personally looked for his gift.
Paul Stanley went down to the warehouse to find the guitar because his guitar technician had died of COVID, in fact, and he had to go and get the guitar he wanted to give us himself, Ezrin said.
Some of the offerings are currently on display in the Van Eaton Galleries in the Sherman Oaks neighborhood of Los Angeles.
We think it's a good time as the venues are just starting to reopen to give these musicians the chance to put their gear back on and start playing again, he said, noting that many musicians have had to. sell their instruments to survive.
As for U2, Edge says the group has no plans to hit the road again. It's been fine with him since being in a phase of writing and composing that coincided with the lockdown and the pandemic.
I suffer a bit from the guilt of the survivors because, you know, we didn't have to cancel the tours, he said. We had nothing public that we planned for this period. And it just forced me to stay home to work on new songs, that's exactly what I had to do.
When U2 hits the road, he said he wanted to make sure it was safe for the fans. He differs from other musicians like Eric Clapton, Van Morrison and Travis Tritt, who have resisted efforts from venues demanding proof of vaccination or proof of a negative COVID test.
I find it hard to understand why you would be against it, he said. While there's no plan for U2's next tour, Edge said there's no doubt in my mind that's how, how we should handle this. And I just don't see any logic not to support the very idea of ​​vaccinations.
Copyright 2021 The Associated Press. All rights reserved. This material may not be published, broadcast, rewritten or redistributed without permission.
Sources
2/ https://www.smdailyjournal.com/arts_and_entertainment/u2s-edge-leading-rock-memorabilia-sale-to-help-musicians/article_6b2f1e7a-1a39-5941-9fb9-75bb2cc75a8a.html
The mention sources can contact us to remove/changing this article
What Are The Main Benefits Of Comparing Car Insurance Quotes Online
LOS ANGELES, CA / ACCESSWIRE / June 24, 2020, / Compare-autoinsurance.Org has launched a new blog post that presents the main benefits of comparing multiple car insurance quotes. For more info and free online quotes, please visit https://compare-autoinsurance.Org/the-advantages-of-comparing-prices-with-car-insurance-quotes-online/ The modern society has numerous technological advantages. One important advantage is the speed at which information is sent and received. With the help of the internet, the shopping habits of many persons have drastically changed. The car insurance industry hasn't remained untouched by these changes. On the internet, drivers can compare insurance prices and find out which sellers have the best offers. View photos The advantages of comparing online car insurance quotes are the following: Online quotes can be obtained from anywhere and at any time. Unlike physical insurance agencies, websites don't have a specific schedule and they are available at any time. Drivers that have busy working schedules, can compare quotes from anywhere and at any time, even at midnight. Multiple choices. Almost all insurance providers, no matter if they are well-known brands or just local insurers, have an online presence. Online quotes will allow policyholders the chance to discover multiple insurance companies and check their prices. Drivers are no longer required to get quotes from just a few known insurance companies. Also, local and regional insurers can provide lower insurance rates for the same services. Accurate insurance estimates. Online quotes can only be accurate if the customers provide accurate and real info about their car models and driving history. Lying about past driving incidents can make the price estimates to be lower, but when dealing with an insurance company lying to them is useless. Usually, insurance companies will do research about a potential customer before granting him coverage. Online quotes can be sorted easily. Although drivers are recommended to not choose a policy just based on its price, drivers can easily sort quotes by insurance price. Using brokerage websites will allow drivers to get quotes from multiple insurers, thus making the comparison faster and easier. For additional info, money-saving tips, and free car insurance quotes, visit https://compare-autoinsurance.Org/ Compare-autoinsurance.Org is an online provider of life, home, health, and auto insurance quotes. This website is unique because it does not simply stick to one kind of insurance provider, but brings the clients the best deals from many different online insurance carriers. In this way, clients have access to offers from multiple carriers all in one place: this website. On this site, customers have access to quotes for insurance plans from various agencies, such as local or nationwide agencies, brand names insurance companies, etc. "Online quotes can easily help drivers obtain better car insurance deals. All they have to do is to complete an online form with accurate and real info, then compare prices", said Russell Rabichev, Marketing Director of Internet Marketing Company. CONTACT: Company Name: Internet Marketing CompanyPerson for contact Name: Gurgu CPhone Number: (818) 359-3898Email: [email protected]: https://compare-autoinsurance.Org/ SOURCE: Compare-autoinsurance.Org View source version on accesswire.Com:https://www.Accesswire.Com/595055/What-Are-The-Main-Benefits-Of-Comparing-Car-Insurance-Quotes-Online View photos
to request, modification Contact us at Here or [email protected]