Transgender actor frustrated with lack of roles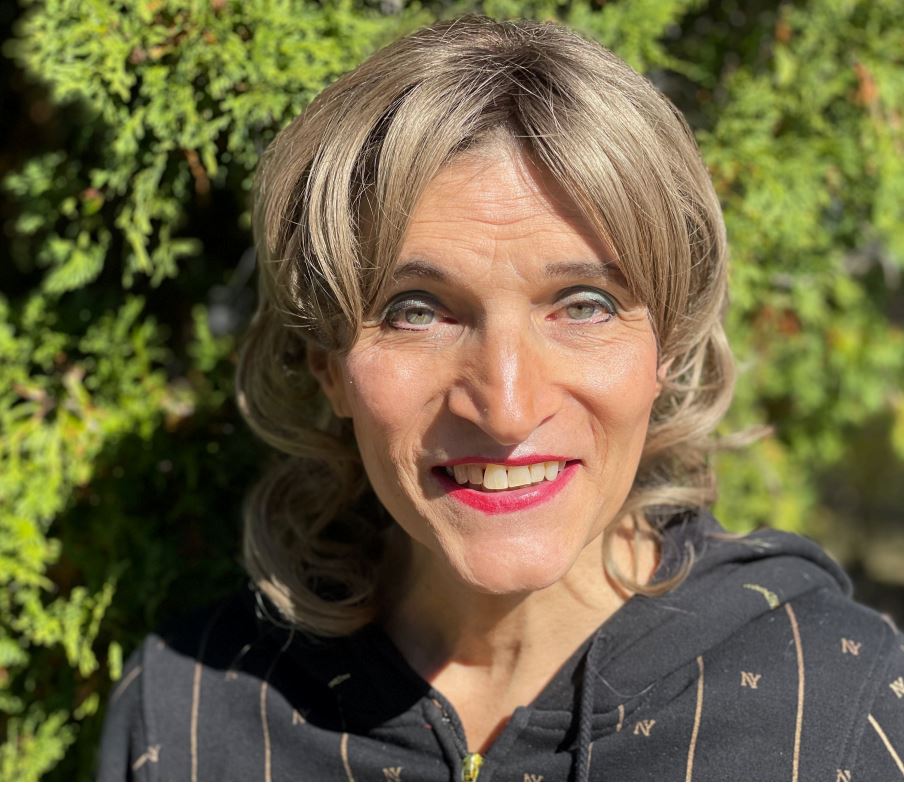 By Jane Keller Gordon, Contributing author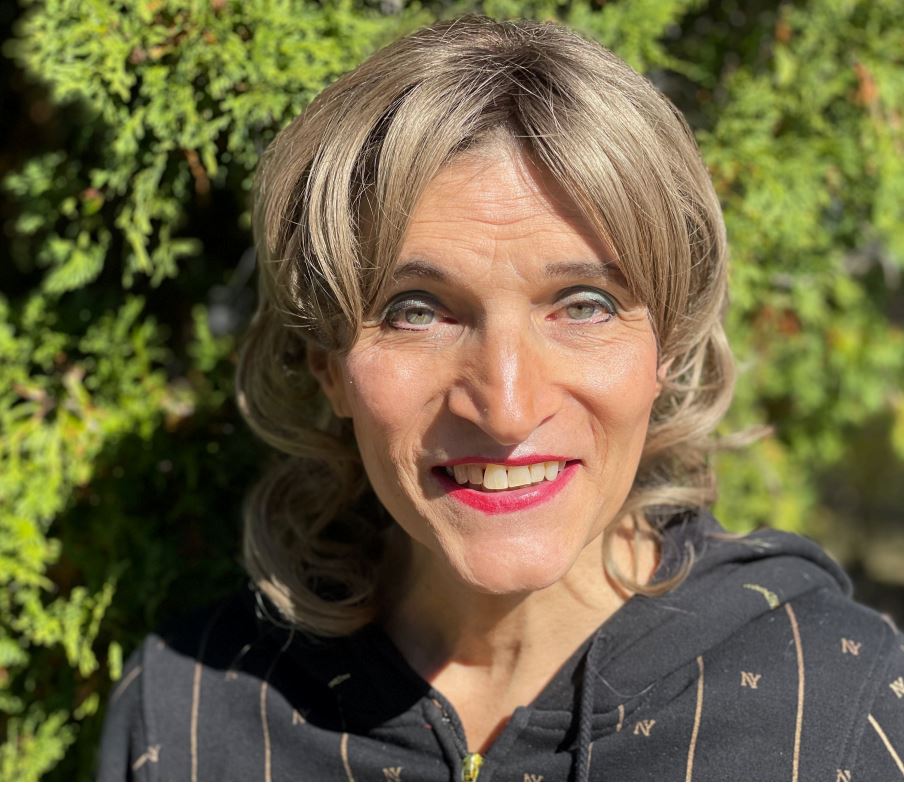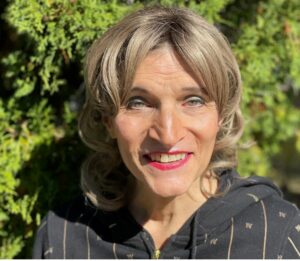 SOMERVILLE — Born Victor Campisi, as Vic Clay, he found success as an actor, but life has been tougher in the past six years since stepping out as Tori Clay. My agent dumped me. I had 90 credits as Vic Clay and I had two as Tori Clay in the last four and a half years, she said. No one needs to hire a transgender actress with a male voice, the 68-year-old Somerville resident explained. And especially if she is not young and beautiful with beautiful hair. And then you add to the mix the fact that I'm so hard of hearing that I wear hearing aids.
On the plus side, Clay said, I'm the first transgender female art model in the world to sign an agency deal. I posed for artists. I'm also a graphic designer with gallery exposure, a published author, and a transgender rights activist.
First name change
As for the original name change, one day this name came to me out of the blue. I was watching a play and happened to be sitting next to the playwright. I said my name was Vic Clay, and he said, that's an amazing name for an actor, Clay said.
I've done just about everything above and below the line. I have packaged top-tier feature films, directed, produced, written, shot, privately coached, coached on set, performed stunts, stunt driving, precision driving, fighting, stand-up and improvisational comedy, sung and danced. I had a hit commercial on ESPN, Clay said.
Nobody ever doubted my talent as an actor. I've worked with A-list stars, interacted with them, had my own trailer on set, got tricked by them and stuffed them back, Clay recalls .
One of Clays' highlights was playing an incarcerated child molester in the movie What Doesn't Kill You.
When the doors to my cell opened, Ethan Hawke and Mark Ruffalo were standing there menacingly, and we argued. Then they came into my cell and beat me, Clay said.
Enter Tori Clay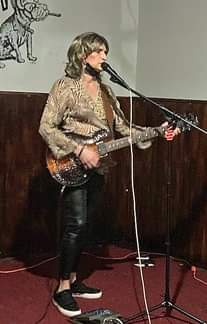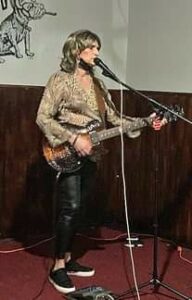 The pandemic has made it even harder for Clay as Tori to find roles. The LGBT Production Company Quarantined Players Facebook Page includes some of his recent work. In a real teardrop that pulls the heart called 30 Deep, I played a Vietnam veteran from Texas, Clay noted. Last year I had a lead role in a short film called Stuffed, Clay said.
In addition to becoming an actor, growing up, Clay dreamed of playing tennis and guitar. As Vic and Tori, he and she did both. Vic and Tori played competitive tennis at clubs in the Boston area. His game has been sidelined in recent years by a rotator cuff injury. As far as guitar goes, Clay recently started playing with open mics and now gets paid for his gigs.
gender spectrum
I spent most of my life thinking I was a normal straight man who liked to cross-dress, Clay thought to himself. I started to tossing between that and feeling like there was a woman I should let out. I thought maybe I was lying to myself for most of my life. I realized that I had the ability to live my life as I had to live it.
She had prepared the financial and psychological documents for the gender reassignment surgery, but used the funds to care for her elderly mother. I kept putting it off and lost the psychological moment. said Clay. I wondered if that was what I wanted to do.
Now, out of desperation to get roles, Clay said, I've told all the local casting actors that I'm willing to work and audition anywhere on the genre spectrum.
RELATED CONTENT:
Comedian, actor and dad Steve Bjork is almost domesticated (fiftyplusadvocate.com)
Boston actor overcomes the challenge of working on stage, film and TV (fiftyplusadvocate.com)
Majority of LGBT adults worry about social support and discrimination in long-term care – Fifty Plus Advocate
Sources
2/ https://www.fiftyplusadvocate.com/2022/01/14/258606-transgender-actor-frustrated-by-lack-of-roles/
The mention sources can contact us to remove/changing this article
What Are The Main Benefits Of Comparing Car Insurance Quotes Online
LOS ANGELES, CA / ACCESSWIRE / June 24, 2020, / Compare-autoinsurance.Org has launched a new blog post that presents the main benefits of comparing multiple car insurance quotes. For more info and free online quotes, please visit https://compare-autoinsurance.Org/the-advantages-of-comparing-prices-with-car-insurance-quotes-online/ The modern society has numerous technological advantages. One important advantage is the speed at which information is sent and received. With the help of the internet, the shopping habits of many persons have drastically changed. The car insurance industry hasn't remained untouched by these changes. On the internet, drivers can compare insurance prices and find out which sellers have the best offers. View photos The advantages of comparing online car insurance quotes are the following: Online quotes can be obtained from anywhere and at any time. Unlike physical insurance agencies, websites don't have a specific schedule and they are available at any time. Drivers that have busy working schedules, can compare quotes from anywhere and at any time, even at midnight. Multiple choices. Almost all insurance providers, no matter if they are well-known brands or just local insurers, have an online presence. Online quotes will allow policyholders the chance to discover multiple insurance companies and check their prices. Drivers are no longer required to get quotes from just a few known insurance companies. Also, local and regional insurers can provide lower insurance rates for the same services. Accurate insurance estimates. Online quotes can only be accurate if the customers provide accurate and real info about their car models and driving history. Lying about past driving incidents can make the price estimates to be lower, but when dealing with an insurance company lying to them is useless. Usually, insurance companies will do research about a potential customer before granting him coverage. Online quotes can be sorted easily. Although drivers are recommended to not choose a policy just based on its price, drivers can easily sort quotes by insurance price. Using brokerage websites will allow drivers to get quotes from multiple insurers, thus making the comparison faster and easier. For additional info, money-saving tips, and free car insurance quotes, visit https://compare-autoinsurance.Org/ Compare-autoinsurance.Org is an online provider of life, home, health, and auto insurance quotes. This website is unique because it does not simply stick to one kind of insurance provider, but brings the clients the best deals from many different online insurance carriers. In this way, clients have access to offers from multiple carriers all in one place: this website. On this site, customers have access to quotes for insurance plans from various agencies, such as local or nationwide agencies, brand names insurance companies, etc. "Online quotes can easily help drivers obtain better car insurance deals. All they have to do is to complete an online form with accurate and real info, then compare prices", said Russell Rabichev, Marketing Director of Internet Marketing Company. CONTACT: Company Name: Internet Marketing CompanyPerson for contact Name: Gurgu CPhone Number: (818) 359-3898Email: [email protected]: https://compare-autoinsurance.Org/ SOURCE: Compare-autoinsurance.Org View source version on accesswire.Com:https://www.Accesswire.Com/595055/What-Are-The-Main-Benefits-Of-Comparing-Car-Insurance-Quotes-Online View photos
to request, modification Contact us at Here or [email protected]