Grays Anatomy renewed for season 19 with the return of Ellen Pompeo | Entertainment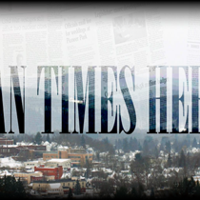 the ABC the medical drama has been renewed for a 19th season, with the return of Pompeo. Chandra Wilson and James Pickens Jr., who have played Dr. Miranda Bailey and Dr. Richard Webber from the start, will also return. And Krista Vernoff, who has served as showrunner since season 14, will continue in that capacity.
Grey's Anatomyis a real phenomenon, enjoyed by audiences around the world. Whether they catch it live on ABC, or stream it on Hulu or globally on Disney+ or Star+, it's clear that fans can't get enough of the brilliant creation of Shonda Rhimes, Dana Walden, Entertainment president, Walt Disney Television, said in a statement. We have tremendous faith in Shonda, Krista Vernoff, Ellen Pompeo, and the entire creative team to unlock new, never-before-seen stories that will continue to focus on modern medicine, tackle the issues that shape the world around us, and resonate deeply with loyal fans for years to come.
Creator added Shonda Rhimes, I couldn't be more excited that we can continue telling the stories of Meredith, Bailey, Richard and all the other doctors at Gray Sloan Memorial for another season. It's a true testament to Krista Vernoff, the cast, the crew, and all the writers who keep audiences hooked week after week. And it wouldn't be possible without the generations of incredible fans who have supported Grey's Anatomyfor so many years.
Grey's Anatomyhas a global impact that cannot be overstated. Graytouches, and sometimes changes, hearts and minds around the world through the depth of connection people feel with these characters, Vernoff said. I'm excited to work with our amazing writers to imagine where we go from here, and I'm forever grateful to our partners at Disney and ABC for allowing us to tell bold stories with real impact.
Grey's Anatomy, which is the longest-running primetime medical drama, returns with new episodes on February 24, with a crossover event with the firefighter spin-offStation 19. Its current 18th season is the No. 1 broadcast drama series among adults 18-49, and the series has ranked among the top 10 entertainment series broadcast in each of its 18 seasons among adults 18-49. and was the most social scripted series of 2021.
Joining Rhimes and Vernoff as executive producers areBetsy Beers, Debbie Allen, Meg Marinis and Mark Gordon, plus Pompeo for Season 19. (She previously served as a co-executive producer.) Zoanne Clack is a medical advisor and executive producer.
Grey's Anatomy, Returns, Thursday, February 24, 9/8c, ABC
Sources
2/ https://www.oleantimesherald.com/lifestyle/entertainment/grey-s-anatomy-renewed-for-season-19-with-ellen-pompeo-returning/article_6aec3f8e-d7bf-5d41-abf0-503538d65fa1.html
The mention sources can contact us to remove/changing this article
What Are The Main Benefits Of Comparing Car Insurance Quotes Online
LOS ANGELES, CA / ACCESSWIRE / June 24, 2020, / Compare-autoinsurance.Org has launched a new blog post that presents the main benefits of comparing multiple car insurance quotes. For more info and free online quotes, please visit https://compare-autoinsurance.Org/the-advantages-of-comparing-prices-with-car-insurance-quotes-online/ The modern society has numerous technological advantages. One important advantage is the speed at which information is sent and received. With the help of the internet, the shopping habits of many persons have drastically changed. The car insurance industry hasn't remained untouched by these changes. On the internet, drivers can compare insurance prices and find out which sellers have the best offers. View photos The advantages of comparing online car insurance quotes are the following: Online quotes can be obtained from anywhere and at any time. Unlike physical insurance agencies, websites don't have a specific schedule and they are available at any time. Drivers that have busy working schedules, can compare quotes from anywhere and at any time, even at midnight. Multiple choices. Almost all insurance providers, no matter if they are well-known brands or just local insurers, have an online presence. Online quotes will allow policyholders the chance to discover multiple insurance companies and check their prices. Drivers are no longer required to get quotes from just a few known insurance companies. Also, local and regional insurers can provide lower insurance rates for the same services. Accurate insurance estimates. Online quotes can only be accurate if the customers provide accurate and real info about their car models and driving history. Lying about past driving incidents can make the price estimates to be lower, but when dealing with an insurance company lying to them is useless. Usually, insurance companies will do research about a potential customer before granting him coverage. Online quotes can be sorted easily. Although drivers are recommended to not choose a policy just based on its price, drivers can easily sort quotes by insurance price. Using brokerage websites will allow drivers to get quotes from multiple insurers, thus making the comparison faster and easier. For additional info, money-saving tips, and free car insurance quotes, visit https://compare-autoinsurance.Org/ Compare-autoinsurance.Org is an online provider of life, home, health, and auto insurance quotes. This website is unique because it does not simply stick to one kind of insurance provider, but brings the clients the best deals from many different online insurance carriers. In this way, clients have access to offers from multiple carriers all in one place: this website. On this site, customers have access to quotes for insurance plans from various agencies, such as local or nationwide agencies, brand names insurance companies, etc. "Online quotes can easily help drivers obtain better car insurance deals. All they have to do is to complete an online form with accurate and real info, then compare prices", said Russell Rabichev, Marketing Director of Internet Marketing Company. CONTACT: Company Name: Internet Marketing CompanyPerson for contact Name: Gurgu CPhone Number: (818) 359-3898Email: [email protected]: https://compare-autoinsurance.Org/ SOURCE: Compare-autoinsurance.Org View source version on accesswire.Com:https://www.Accesswire.Com/595055/What-Are-The-Main-Benefits-Of-Comparing-Car-Insurance-Quotes-Online View photos
to request, modification Contact us at Here or [email protected]