People Gossip – Bharathi S Pradhan writes on Bollywood voice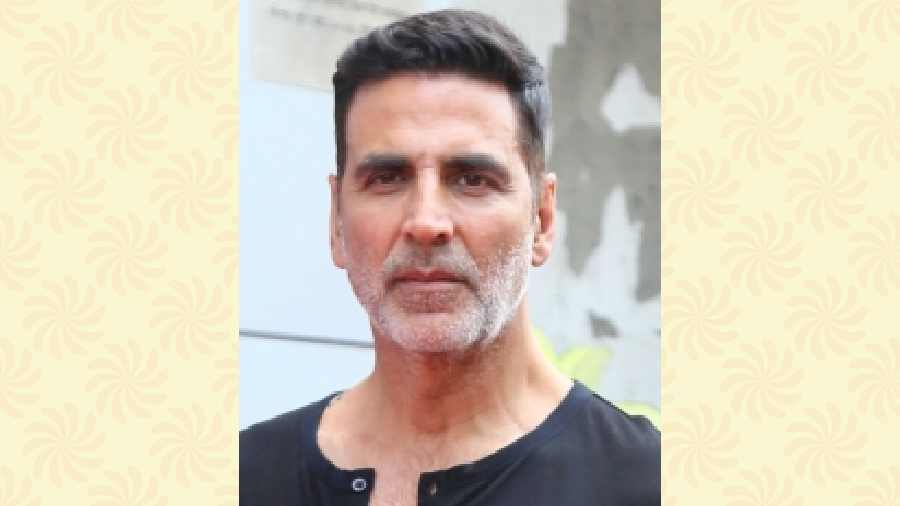 Columnist writes about how an innocuous line in a not-so-innocuous ad sparked so much debate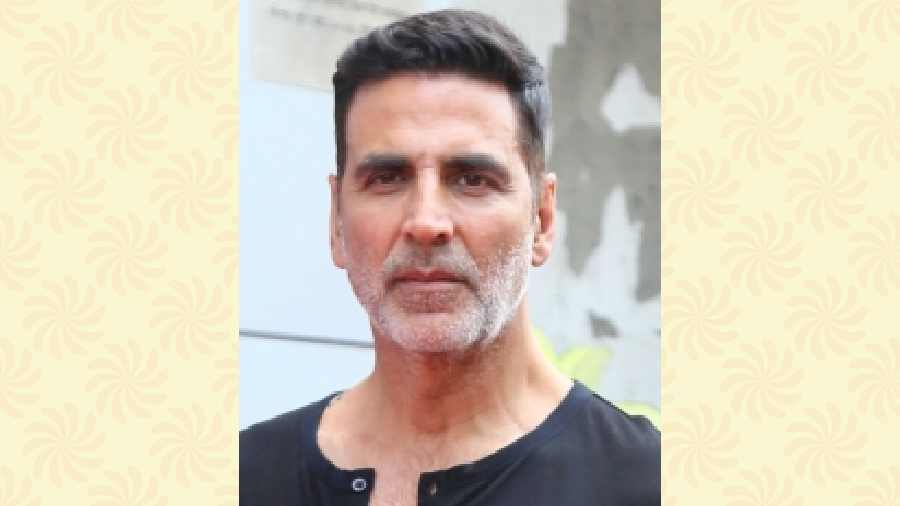 Akshay Kumar
file picture
---
|



Posted on 15.05.22, 04:07 AM
---
Zubaan ek ho toh… One innocuous line in a not-so-innocuous advertisement sparked so much debate.
When Akshay Kumar was beaten by the mob for joining Shah Rukh Khan and Ajay Devgn to promote an evil substance disguised as elaichi, he had to publicly apologize for making a choice that angered his fans, had to announce that if he were to let his contract run its course, he would withdraw from any association with the product and that all advertising revenue would be directed to a worthy cause. I asked a youngster why Akshay was marked for such outrage when the other two big names got away with it. Because Shah Rukh and Ajay are smokers, came the quick response. So they don't give gyan on health unlike Akshay, who is a non-smoker and presents himself as a beacon of good health.
A fair answer because SRK and Ajay have never hidden their fondness for the cancer stick and therefore are not posters for healthy choices. On the other hand, Akshay himself told me how he reluctantly did a cigarette commercial when he didn't even have money for gas in his old Fiat. But as soon as he became financially strong, he not only distanced himself from the product, but also vowed not to endorse anything unhealthy. So was it just the tempting check that got him hooked? It also currently endorses a soft drink (featuring Adah Sharma and a kingsize gorilla), which clearly states that it is high in caffeine and not recommended for children and pregnant and breastfeeding women. But since it also claims to contain non-caloric sweeteners, Akshay might like to believe it's healthy, even though we're pretty sure it's not something he stores in his fridge.
In the meantime, it's not like SRK and Ajay have to get away with it because whether they are smokers or not, role models of their stature have a social responsibility to shoulder. Filling their already full coffers cannot be their raison d'être.
SRK and Ajay, two diametrically opposed personalities who don't care too much about each other but have Kajol as their catalyst, would have made any filmmaker happy if they had made a film together. It's been said before, but Karan Johar had already attempted pre-Partition family drama with Ajay, SRK and Kajol, which he had to put aside. What a shame that instead of showing off their talents on screen, they decided to partner with a surrogate commercial that gives them no credit. If the global publicity buzz is to be believed, Akshay, SRK and Ajay didn't even get together for the shoot. Their individual shoots were stitched together using computer magic.
Mr. Bachchan, who once assured me that neither he nor his son Abhishek would renew a contract to endorse a cola, is as culpable as the trio above. It's pretty grumpy to see him frolicking so badly like flirty Sam from Kabhi Alvida Na Kehna and shoot down packages of forbidden stuff in another substitute commercial.
Besides, was the zubaan ek… responsible line of Devgn and co. conclude that it was theirs that had been chosen zubaan from the country? If so, this incorrect ad should also be quickly removed from circulation. During this time, veterans and young people must question themselves. Allu Arjun from Pushpa fame and Yash, the rock star of KGF renounced the colossal sums offered to them to endorse gutka, while Ranveer Singh co-stars with AB pushing the same forbidden stuff. The same goes for the unforgivable Hrithik Roshan. Similarly, a music video juxtaposes Alia Bhatt screaming, Eeks, no sugar for me, sugar is bad, in a Kapil Sharma show while gulping down high-calorie, high-sugar pop, chocolates and cookies for various advertising. Ranveer and Alia are in the country's most coveted income bracket, not financially needy newbies.
Hey, Mumbai, whatever your age. It could help you rise in the public eye if you not only learn box office tricks from Allu Arjun, Yash and others, but also how to be rich and famous with your inner voice intact.
Bharathi S. Pradhan is a senior journalist and author
Sources
2/ https://www.telegraphindia.com/culture/bharathi-s-pradhan-writes-on-the-voice-of-bollywood/cid/1865176
The mention sources can contact us to remove/changing this article
What Are The Main Benefits Of Comparing Car Insurance Quotes Online
LOS ANGELES, CA / ACCESSWIRE / June 24, 2020, / Compare-autoinsurance.Org has launched a new blog post that presents the main benefits of comparing multiple car insurance quotes. For more info and free online quotes, please visit https://compare-autoinsurance.Org/the-advantages-of-comparing-prices-with-car-insurance-quotes-online/ The modern society has numerous technological advantages. One important advantage is the speed at which information is sent and received. With the help of the internet, the shopping habits of many persons have drastically changed. The car insurance industry hasn't remained untouched by these changes. On the internet, drivers can compare insurance prices and find out which sellers have the best offers. View photos The advantages of comparing online car insurance quotes are the following: Online quotes can be obtained from anywhere and at any time. Unlike physical insurance agencies, websites don't have a specific schedule and they are available at any time. Drivers that have busy working schedules, can compare quotes from anywhere and at any time, even at midnight. Multiple choices. Almost all insurance providers, no matter if they are well-known brands or just local insurers, have an online presence. Online quotes will allow policyholders the chance to discover multiple insurance companies and check their prices. Drivers are no longer required to get quotes from just a few known insurance companies. Also, local and regional insurers can provide lower insurance rates for the same services. Accurate insurance estimates. Online quotes can only be accurate if the customers provide accurate and real info about their car models and driving history. Lying about past driving incidents can make the price estimates to be lower, but when dealing with an insurance company lying to them is useless. Usually, insurance companies will do research about a potential customer before granting him coverage. Online quotes can be sorted easily. Although drivers are recommended to not choose a policy just based on its price, drivers can easily sort quotes by insurance price. Using brokerage websites will allow drivers to get quotes from multiple insurers, thus making the comparison faster and easier. For additional info, money-saving tips, and free car insurance quotes, visit https://compare-autoinsurance.Org/ Compare-autoinsurance.Org is an online provider of life, home, health, and auto insurance quotes. This website is unique because it does not simply stick to one kind of insurance provider, but brings the clients the best deals from many different online insurance carriers. In this way, clients have access to offers from multiple carriers all in one place: this website. On this site, customers have access to quotes for insurance plans from various agencies, such as local or nationwide agencies, brand names insurance companies, etc. "Online quotes can easily help drivers obtain better car insurance deals. All they have to do is to complete an online form with accurate and real info, then compare prices", said Russell Rabichev, Marketing Director of Internet Marketing Company. CONTACT: Company Name: Internet Marketing CompanyPerson for contact Name: Gurgu CPhone Number: (818) 359-3898Email: [email protected]: https://compare-autoinsurance.Org/ SOURCE: Compare-autoinsurance.Org View source version on accesswire.Com:https://www.Accesswire.Com/595055/What-Are-The-Main-Benefits-Of-Comparing-Car-Insurance-Quotes-Online View photos
to request, modification Contact us at Here or [email protected]