Marathi actor Ketaki Chitale arrested for objectionable post against Pawar | Bombay News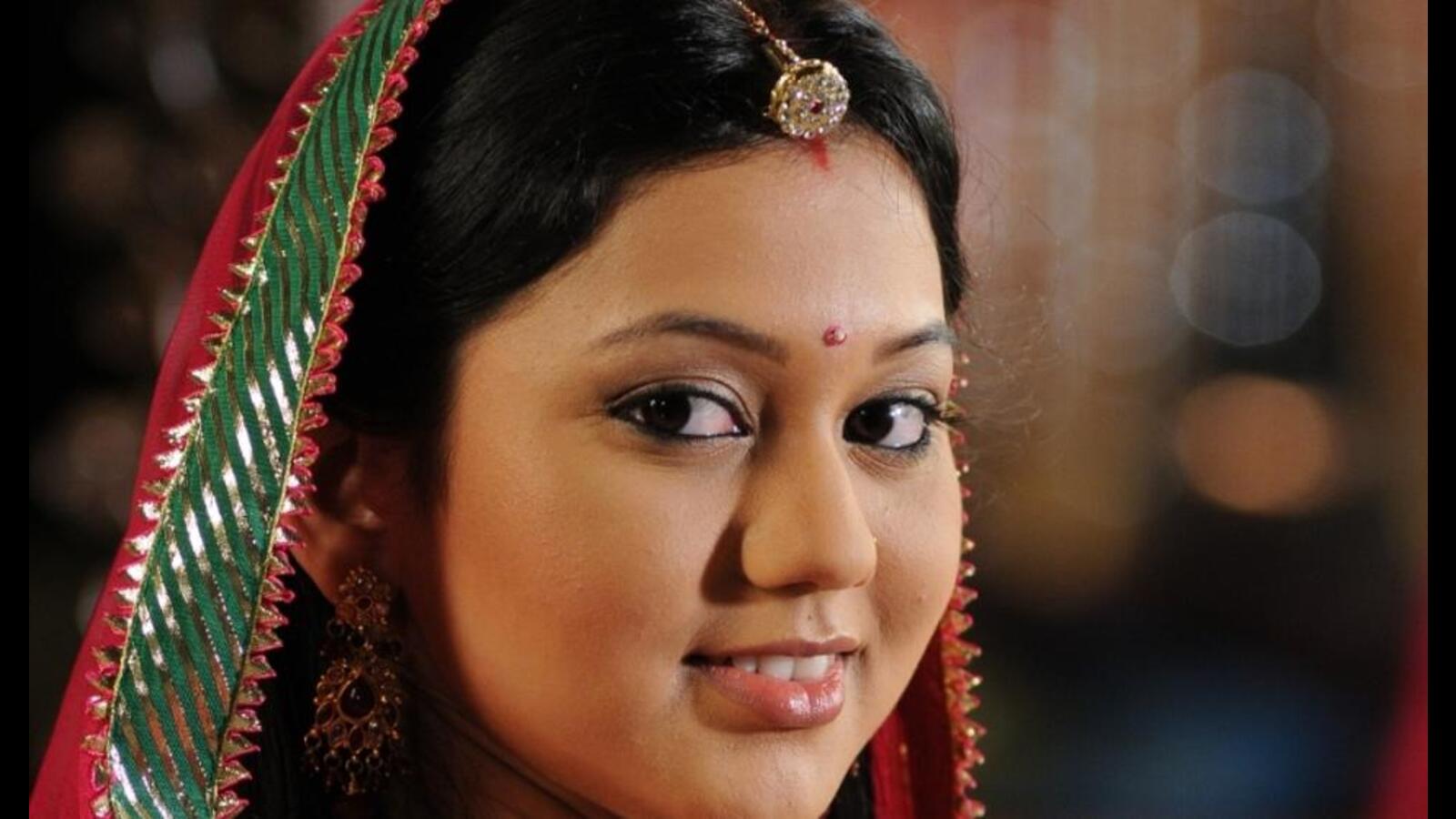 Thane: Marathi actor Ketaki Chitale and another man have been arrested for reprehensible messages against Nationalist Congress Party (NCP) supremo Sharad Pawar. Chitale, who has acted in Marathi soap operas, had shared a Marathi verse written by lawyer Nitin Bhave on his Facebook page. The verse would have made personal attacks on Pawars' health issues and his behavior.
The message contained phrases like hell awaits and you hate Brahmins, allegedly referring to Pawar whose party shares power in Maharashtra with the Shiv Sena and Congress.
A libel case was registered against Chitale earlier today by Kalwa Police and the case was later transferred to Thane Criminal Branch.
The actress was arrested by Kalamboli Police from her residence near DY Patil College. A separate team has been formed to locate Bhave.
Following the message, a resident of Kalwa, Swapnil Netake, filed a complaint. We have filed a defamation lawsuit against Ketaki Chitale under Sections 505(2), 500, 501 of the IPC. In addition, the case has been handed over to Thane Criminal Branch for investigation, said Mr Awhad, Senior Police Inspector at Kalwa Police Station.
After following due process, Chitale was handed over to Thane Criminal Branch Unit 1.
Thane Criminal Branch Unit 1 Senior Police Inspector A Deshmukh said: We arrested her at her residence near Nerul-Kalmboli area after which the procedure was carried out at the police station from Kalamboli and brought her here. We are also looking for Bhave, who wrote the original poem.
A second case was also registered at Naupada Police Station based on a complaint filed by Thane City NCP Chairman Anand Paranjape against a Nikhil Bhamre who allegedly posted similar derogatory comments against Pawar. Bhamre reportedly called him Gandhi and claimed that it was necessary for Nathuram Godse to be born.
In his tweet, Bhamre said that now is the time to create Baramatis Nathuram Godse for the Gandhi of Baramati. He did not, however, mention the name of any political leader or party in the tweet.
Baramati, a town in the Pune district of the state, is the territory of Sharad Pawar, while Godse was the assassin of Mahatma Gandhi.
He was arrested in Nashik district for the objectionable comment against Pawar, a Naupada police official confirmed.
Meanwhile, some female NCP protesters threw ink on Ketaki Chitale in Navi Mumbai as she was taken for her medical after her arrest. Protesters also shouted slogans against Chitale.
Meanwhile, NCP Minister Jitendra Awhad thanked Thane, Navi Mumbai and Nashik Police for their swift arrest on his social media.
Sharad Pawar avoided commenting on the matter and said he was unaware of such an actress and her social media posts.
Ajit Pawar, Deputy Chief Minister and nephew of Sharad Pawar said, "It is nothing but a mental deformity and she needs urgent treatment in a psychiatric hospital. It's not our culture and everyone should keep their conscience when talking about public figures.
Maharashtra Navnirman Sena (MNS) leader Raj Thackeray who has strongly attacked Pawar during her recent rallies has come to her defense and criticized the actress.
In a statement on Saturday, Thackeray said: This has no place in the culture of Maharashtra. We have differences with them (Pawar) and will remain so in the future, but it would not lower to that level. It is not the state of mind but a mental illness that must be controlled at the appropriate time.
He said such posts by a handful of people are dividing sections of society and leaders should now realize how the enmity has sunk to a new low.
Similarly, BJP leader Devendra Fadnavis said: No one should use derogatory language against a veteran leader. Today, nonsense language is widely used on social media. I think the law will take its course.
Sources
2/ https://www.hindustantimes.com/cities/mumbai-news/marathi-actor-ketaki-chitale-arrested-for-objectionable-post-against-sharad-pawar-101652549188976.html
The mention sources can contact us to remove/changing this article
What Are The Main Benefits Of Comparing Car Insurance Quotes Online
LOS ANGELES, CA / ACCESSWIRE / June 24, 2020, / Compare-autoinsurance.Org has launched a new blog post that presents the main benefits of comparing multiple car insurance quotes. For more info and free online quotes, please visit https://compare-autoinsurance.Org/the-advantages-of-comparing-prices-with-car-insurance-quotes-online/ The modern society has numerous technological advantages. One important advantage is the speed at which information is sent and received. With the help of the internet, the shopping habits of many persons have drastically changed. The car insurance industry hasn't remained untouched by these changes. On the internet, drivers can compare insurance prices and find out which sellers have the best offers. View photos The advantages of comparing online car insurance quotes are the following: Online quotes can be obtained from anywhere and at any time. Unlike physical insurance agencies, websites don't have a specific schedule and they are available at any time. Drivers that have busy working schedules, can compare quotes from anywhere and at any time, even at midnight. Multiple choices. Almost all insurance providers, no matter if they are well-known brands or just local insurers, have an online presence. Online quotes will allow policyholders the chance to discover multiple insurance companies and check their prices. Drivers are no longer required to get quotes from just a few known insurance companies. Also, local and regional insurers can provide lower insurance rates for the same services. Accurate insurance estimates. Online quotes can only be accurate if the customers provide accurate and real info about their car models and driving history. Lying about past driving incidents can make the price estimates to be lower, but when dealing with an insurance company lying to them is useless. Usually, insurance companies will do research about a potential customer before granting him coverage. Online quotes can be sorted easily. Although drivers are recommended to not choose a policy just based on its price, drivers can easily sort quotes by insurance price. Using brokerage websites will allow drivers to get quotes from multiple insurers, thus making the comparison faster and easier. For additional info, money-saving tips, and free car insurance quotes, visit https://compare-autoinsurance.Org/ Compare-autoinsurance.Org is an online provider of life, home, health, and auto insurance quotes. This website is unique because it does not simply stick to one kind of insurance provider, but brings the clients the best deals from many different online insurance carriers. In this way, clients have access to offers from multiple carriers all in one place: this website. On this site, customers have access to quotes for insurance plans from various agencies, such as local or nationwide agencies, brand names insurance companies, etc. "Online quotes can easily help drivers obtain better car insurance deals. All they have to do is to complete an online form with accurate and real info, then compare prices", said Russell Rabichev, Marketing Director of Internet Marketing Company. CONTACT: Company Name: Internet Marketing CompanyPerson for contact Name: Gurgu CPhone Number: (818) 359-3898Email: [email protected]: https://compare-autoinsurance.Org/ SOURCE: Compare-autoinsurance.Org View source version on accesswire.Com:https://www.Accesswire.Com/595055/What-Are-The-Main-Benefits-Of-Comparing-Car-Insurance-Quotes-Online View photos
to request, modification Contact us at Here or [email protected]