Kangana Ranaut Says Bollywood Stars' Kids Look Weird Like Boiled Eggs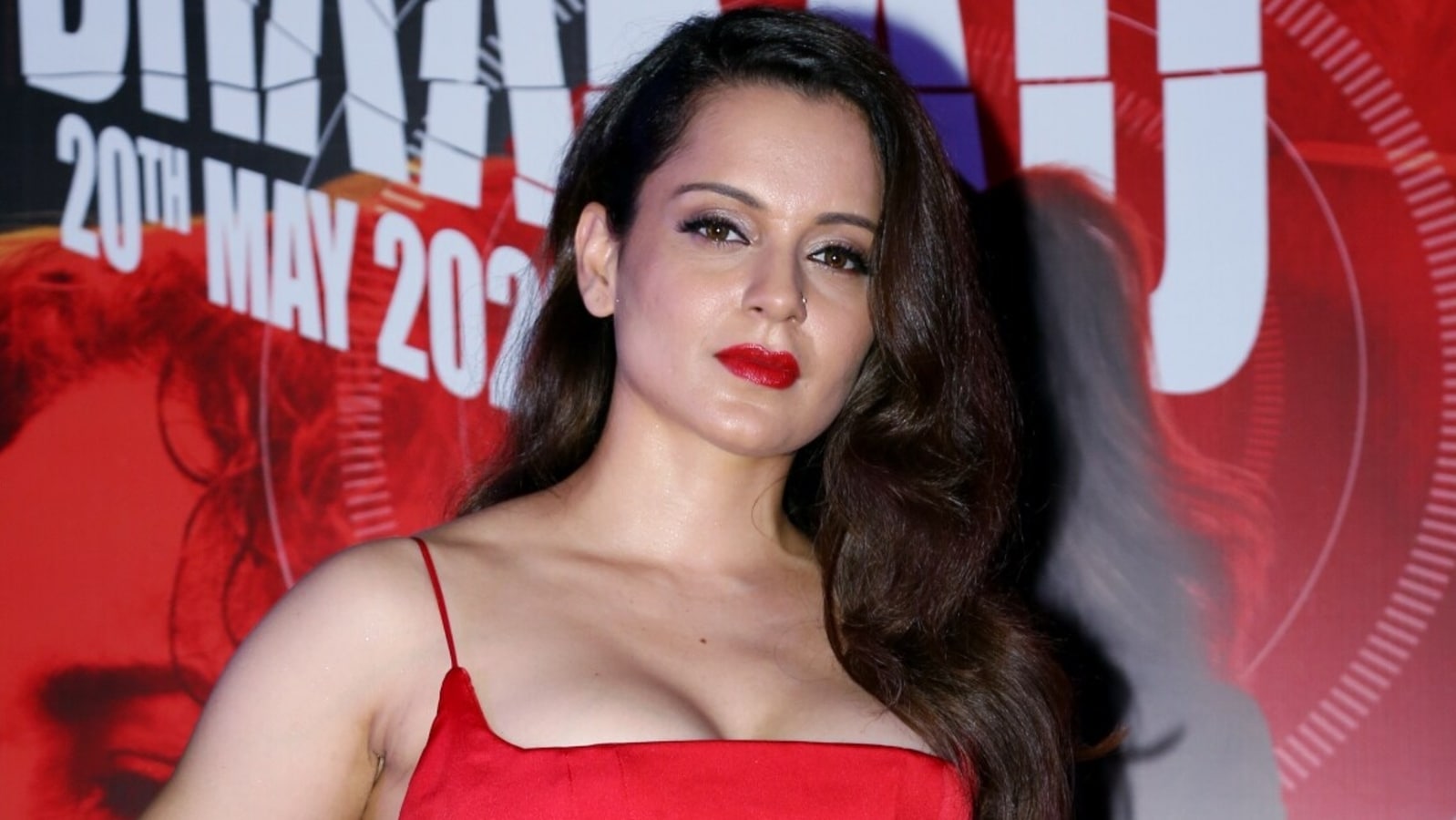 Kangana Ranaut has never hidden her aversion to nepotism in Bollywood. The actress has expressed her feeling that the opportunities given to child stars in Hindi films are depriving foreigners. Now, Kangana has once again targeted child stars, saying in a recent interview that their lack of relatability with audiences is what causes Hindi movies to lose out in southern cinemas. Read also : Kangana Ranaut says Ajay Devgn will never promote his movie, claims Akshay Kumar called her 'quietly' to praise Thalaivi
In the post-pandemic era, films from the Telugu and Kannada film industries have beaten all Hindi films at the box office. RRR and KGF: Chapter 2 have earned over 1000 crore, while Pushpa: The Rise was also hugely successful, hitting over 100 crore in hindi belt alone. The Hindi versions of these movies alone have beaten most Bollywood movies released in the last couple of years. Kangana thinks it's because audiences don't identify with child stars, who are cast as the leading men and women in many Hindi films.
In an interview with ABP Live, Kangana answered a question about what makes South Indian cinema more successful than Bollywood lately. The actor replied, The way they connect with their audience is very strong. I wouldn't say fans, it's much more than that. With us, what happens is that their children (stars) go abroad to complete their studies. They speak in English, only watch Hollywood movies. They only eat with a knife and fork and speak differently. So how will they connect? Dekhne me bhi ajeeb se aise lagte hai jaise uble hue ande (they even look weird like boiled eggs). Their whole look has changed, so people can't identify themselves. I don't want to troll anyone.
The actor then gave the example of Allu Arjuns character Pushpa in the 2021 Telugu blockbuster Pushpa: The Rise while talking about characters people can relate to. She added, Look how Pushpa looks like someone we know. Each worker is able to connect with him. Tell me which of our heroes can look like a modern worker? They can not. So their culture (from South Indian film industry) and grounded nature pays them. I hope they don't start taking inspiration from the West. It is important to keep in touch with people in your country.
Kangana is currently awaiting the release of his spy thriller Dhaakad. The film sees her in the role of a super spy. Directed by Razneesh Ghai, it also stars Arjun Rampal and Divya Dutta and is set to be released on May 20.
Close story
Trending topics to follow
Sources
2/ https://www.hindustantimes.com/entertainment/bollywood/kangana-ranaut-says-hindi-films-aren-t-working-as-people-don-t-relate-to-bollywood-star-kids-they-look-like-boiled-eggs-101652606336155.html
The mention sources can contact us to remove/changing this article
What Are The Main Benefits Of Comparing Car Insurance Quotes Online
LOS ANGELES, CA / ACCESSWIRE / June 24, 2020, / Compare-autoinsurance.Org has launched a new blog post that presents the main benefits of comparing multiple car insurance quotes. For more info and free online quotes, please visit https://compare-autoinsurance.Org/the-advantages-of-comparing-prices-with-car-insurance-quotes-online/ The modern society has numerous technological advantages. One important advantage is the speed at which information is sent and received. With the help of the internet, the shopping habits of many persons have drastically changed. The car insurance industry hasn't remained untouched by these changes. On the internet, drivers can compare insurance prices and find out which sellers have the best offers. View photos The advantages of comparing online car insurance quotes are the following: Online quotes can be obtained from anywhere and at any time. Unlike physical insurance agencies, websites don't have a specific schedule and they are available at any time. Drivers that have busy working schedules, can compare quotes from anywhere and at any time, even at midnight. Multiple choices. Almost all insurance providers, no matter if they are well-known brands or just local insurers, have an online presence. Online quotes will allow policyholders the chance to discover multiple insurance companies and check their prices. Drivers are no longer required to get quotes from just a few known insurance companies. Also, local and regional insurers can provide lower insurance rates for the same services. Accurate insurance estimates. Online quotes can only be accurate if the customers provide accurate and real info about their car models and driving history. Lying about past driving incidents can make the price estimates to be lower, but when dealing with an insurance company lying to them is useless. Usually, insurance companies will do research about a potential customer before granting him coverage. Online quotes can be sorted easily. Although drivers are recommended to not choose a policy just based on its price, drivers can easily sort quotes by insurance price. Using brokerage websites will allow drivers to get quotes from multiple insurers, thus making the comparison faster and easier. For additional info, money-saving tips, and free car insurance quotes, visit https://compare-autoinsurance.Org/ Compare-autoinsurance.Org is an online provider of life, home, health, and auto insurance quotes. This website is unique because it does not simply stick to one kind of insurance provider, but brings the clients the best deals from many different online insurance carriers. In this way, clients have access to offers from multiple carriers all in one place: this website. On this site, customers have access to quotes for insurance plans from various agencies, such as local or nationwide agencies, brand names insurance companies, etc. "Online quotes can easily help drivers obtain better car insurance deals. All they have to do is to complete an online form with accurate and real info, then compare prices", said Russell Rabichev, Marketing Director of Internet Marketing Company. CONTACT: Company Name: Internet Marketing CompanyPerson for contact Name: Gurgu CPhone Number: (818) 359-3898Email: [email protected]: https://compare-autoinsurance.Org/ SOURCE: Compare-autoinsurance.Org View source version on accesswire.Com:https://www.Accesswire.Com/595055/What-Are-The-Main-Benefits-Of-Comparing-Car-Insurance-Quotes-Online View photos
to request, modification Contact us at Here or [email protected]