Hollywood, Health & Society invites submissions for screenplays that envision a brighter future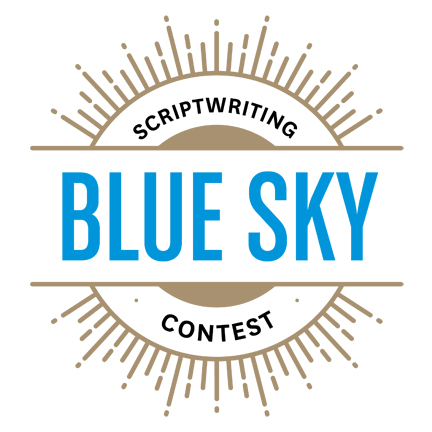 Los Angeles, California, May 24, 2022 — (PR.com) — Hollywood, Health & Society's premier Blue Sky screenwriting competition is accepting entries for television stories that take place in a future we would actually aspire to live in and to prosper. Instead of the standard dystopian landscape, think about environmental sustainability, a fair and just society, and a world without war.
Once the entries are judged, HH&S will award five scholarships of $7,500 each and announce the finalists at the Sentinel Awards in October. In addition to the cash prize, finalists will also receive mentorships and expert consultation for script revisions. A grand prize of $20,000 will be awarded in early 2023. The competition is in partnership with the Future of Life Institute, Robert Wood Johnson Foundation, and Writers Guild of America East. There are no entrance fees. The deadline is August 1, 2022.
"We are thrilled to offer these scholarships to encourage and help incubate stories set in a future that we all hope to one day achieve," said HH&S Director Kate Folb. "Envisioning the possibilities is the first step to getting there. We hope to celebrate the imaginations of participating writers and draw attention to stories that offer a fresh take on the future.
The plots of the TV storyline are expected to focus on a world set between the years 2045 and 2100, and while it may be difficult to visualize a future like the one depicted here, local research, innovations, policies and efforts already exist. to achieve these goals. It's not an unrealistic utopia, and since humans are involved, there will still be plenty of drama and comedy to be had. Writers submitting scripts can tell any story they want in this Blue Sky future, but along the way we should learn how we got there.
The registration conditions are as follows:
· Scripts can be 30 or 60 minutes—comedy or drama.
Include a connecting line (a sentence describing the story and premise)
Include a brief treatment (with key characters and how the premise unfolds over a few episodes)
· Writing should reflect themes of racial equity, climate change mitigation or adaptation, progress toward peace, and incorporate the beneficial use of artificial intelligence (AI).
For additional rules, conditions and more information, and to submit an application, visit the Blue Sky Screenwriting Fellowship Website. To find inspiration, writers are encouraged to visit the Future of Life Institute website to learn more about recent World Build Competition finalists.
Hollywood, Health & Society is a USC Annenberg Norman Lear Center program that provides entertainment industry professionals with accurate and timely information for health, safety and security scenarios. Our free resources include expert briefings, panel discussions, screenings, a quarterly newsletter, social media and more. Funding for the program, past and present, has included generous support from the CDC, SCAN Foundation, California Health Care Foundation, John Pritzker Family Fund, Robert Wood Johnson Foundation, and N Square, among others.
Founded more than 20 years ago, the Norman Lear Center is a multidisciplinary center for research and public policy that studies and shapes the impact of entertainment and media on society. From its base at the Annenberg School for Communication and Journalism, the Lear Center builds bridges between faculty who study aspects of entertainment, media and culture. Beyond campus, it bridges the gap between the entertainment industry and academia, and between them and the public.
Located in Los Angeles at the University of Southern California, the Annenberg School for Communication and Journalism is among the nation's leading institutions dedicated to the study of journalism and communication and their impact on politics, culture and society. USC Annenberg offers bachelor's, master's, and doctoral degrees in journalism, communications, public diplomacy, and public relations.
Contact:
Roberta Croger
[email protected]
Sources
2/ https://www.pr.com/press-release/862032
The mention sources can contact us to remove/changing this article
What Are The Main Benefits Of Comparing Car Insurance Quotes Online
LOS ANGELES, CA / ACCESSWIRE / June 24, 2020, / Compare-autoinsurance.Org has launched a new blog post that presents the main benefits of comparing multiple car insurance quotes. For more info and free online quotes, please visit https://compare-autoinsurance.Org/the-advantages-of-comparing-prices-with-car-insurance-quotes-online/ The modern society has numerous technological advantages. One important advantage is the speed at which information is sent and received. With the help of the internet, the shopping habits of many persons have drastically changed. The car insurance industry hasn't remained untouched by these changes. On the internet, drivers can compare insurance prices and find out which sellers have the best offers. View photos The advantages of comparing online car insurance quotes are the following: Online quotes can be obtained from anywhere and at any time. Unlike physical insurance agencies, websites don't have a specific schedule and they are available at any time. Drivers that have busy working schedules, can compare quotes from anywhere and at any time, even at midnight. Multiple choices. Almost all insurance providers, no matter if they are well-known brands or just local insurers, have an online presence. Online quotes will allow policyholders the chance to discover multiple insurance companies and check their prices. Drivers are no longer required to get quotes from just a few known insurance companies. Also, local and regional insurers can provide lower insurance rates for the same services. Accurate insurance estimates. Online quotes can only be accurate if the customers provide accurate and real info about their car models and driving history. Lying about past driving incidents can make the price estimates to be lower, but when dealing with an insurance company lying to them is useless. Usually, insurance companies will do research about a potential customer before granting him coverage. Online quotes can be sorted easily. Although drivers are recommended to not choose a policy just based on its price, drivers can easily sort quotes by insurance price. Using brokerage websites will allow drivers to get quotes from multiple insurers, thus making the comparison faster and easier. For additional info, money-saving tips, and free car insurance quotes, visit https://compare-autoinsurance.Org/ Compare-autoinsurance.Org is an online provider of life, home, health, and auto insurance quotes. This website is unique because it does not simply stick to one kind of insurance provider, but brings the clients the best deals from many different online insurance carriers. In this way, clients have access to offers from multiple carriers all in one place: this website. On this site, customers have access to quotes for insurance plans from various agencies, such as local or nationwide agencies, brand names insurance companies, etc. "Online quotes can easily help drivers obtain better car insurance deals. All they have to do is to complete an online form with accurate and real info, then compare prices", said Russell Rabichev, Marketing Director of Internet Marketing Company. CONTACT: Company Name: Internet Marketing CompanyPerson for contact Name: Gurgu CPhone Number: (818) 359-3898Email: [email protected]: https://compare-autoinsurance.Org/ SOURCE: Compare-autoinsurance.Org View source version on accesswire.Com:https://www.Accesswire.Com/595055/What-Are-The-Main-Benefits-Of-Comparing-Car-Insurance-Quotes-Online View photos
to request, modification Contact us at Here or [email protected]