It sucks and you don't want it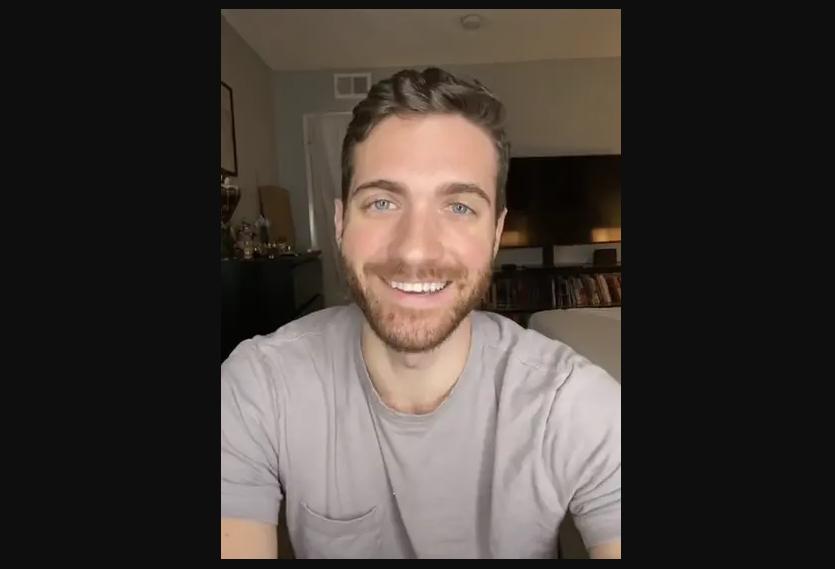 WEST HOLLYWOOD — A 30-year-old actor who splits his time between Los Angeles and New York was infected during the virulent monkeypox outbreak and took to social media and wrote an article on Buzzfeed about his experience with the disease.
Matt Ford, who is openly gay, wrote in a Buzzfeed comment titled; I've Got Monkeypox Here's What It Is And What You Need To Know, adding that he learned he was exposed to the disease on June 17. He went to a doctor three days later to get tested, and a few days later his positive test was confirmed by the Los Angeles County Department of Public Health.
"I also currently have monkeypox. Here's what my experience has been like so far and why you should take it seriously. Trust me, you don't want to have it," Ford wrote.
Ford explained that after confirmation by LA County public health officials, his lesions increased in number and intensity, such that he could not sleep some nights, and he also felt intense flu-like symptoms: fever, chills all over the body, night sweats, cough, sore throat and swollen lymph nodes for about a week.
Public Health also issued Ford a stay-at-home order via email.
"It was basically saying that I am legally required to stay home and self-isolate, except for medical visits or emergencies, until I am fully recovered (more on what that means in a moment)" , he noted.
The pain was a dull, aching constant, with funny little spikes of sharp pain if I moved the wrong way. Even those were only moderately able to handle the pain, he added.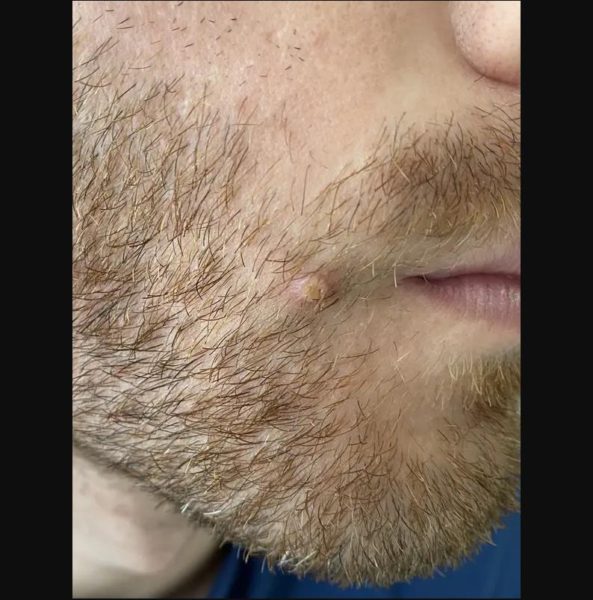 Some people I know who have had it have reported mild cases, but the exposure network I am linked to had severe symptoms. I currently have trouble sleeping through the night. This shit sucks.

Matt Ford (@JMatthiasFord) June 23, 2022
Currently in Los Angeles County, Public Health has recorded the number of probable and confirmed cases as of July 1, 2022 at 9:00 a.m. to be 35.
For those asking how I got it: it was skin-to-skin contact.

Here's the CDC on how it spreads and what the spots look like (I can confirm): pic.twitter.com/NprcOrDc2s

Matt Ford (@JMatthiasFord) June 23, 2022
In an interview, Ford told KTLA: From the data, it seems to affect mostly gay men right now. It is by no means a gay disease, it can spread to anyone, he said. But at the moment they were mostly affected, so I'm afraid it lends itself to some stigma, as we've seen in other outbreaks. HIV comes to mind, having affected gay men. That's why I'm speaking out, to try to fight that stigma and remind everyone that there's no shame in having that.
He also thinks public health officials should do more to speed up testing and encourage vaccines.
If you can get vaccinated, get vaccinated, especially if you think you're in a demographic where you may be more easily exposed to it, Ford said. There is no reason to go through this. It is useless and miserable.
For those asking how I got it: it was skin-to-skin contact.

Here's the CDC on how it spreads and what the spots look like (I can confirm): pic.twitter.com/NprcOrDc2s

Matt Ford (@JMatthiasFord) June 23, 2022
Ford advised in his article; "So what if you think you have monkeypox? First, don't panic. However, limit your exposure to others, seek medical attention as soon as possible, and notify your local public health department.
Joshua Schare, a spokesperson for the City of West Hollywood in an email to the Blade noted:
"What we know from LA County Public Health is that, at this time, the Centers for Disease Control and Prevention (CDC) does not recommend vaccinations for the general public. Vaccines are assigned to jurisdictions to be used for known contacts who are identified by public health through case investigation, contact tracing, and risk exposure assessments; as well as suspected contacts who meet the following criteria: have had a sexual partner in the last 14 days diagnosed with monkeypox or have had multiple sexual partners in the last 14 days in a jurisdiction with known transmission of monkeypox.
The crowd added:
"LA County Public Health held a monkeypox briefing with stakeholders on Tuesday, June 28, 2022 and shared that they are developing a vaccine strategy. It administers the remaining supply of vaccines for post-exposure prophylaxis (PEP) for those who have been exposed to a confirmed case. LA County Public Health is awaiting a resupply of doses as the current supply is for the required two doses of PEP. They anticipate that the federal government will provide 150,000 doses in the coming weeks.
The City of West Hollywood is working with its contracted providers such as the LA LGBT Center, Saban Community Clinic, and Mens Health Foundation to see when a vaccine stipend will be more widely available and the city will share news on this accordingly. , when there is more information.
From the Los Angeles County Health Department:
What is monkeypox and how is it spread?
Monkeypox, a disease caused by infection with the monkeypox virus, is a rare disease and does not occur naturally in the United States. In the United States, monkeypox infections are usually associated with travel to West or Central Africa or contact with imported infected animals. However, as mentioned above, cases of monkeypox have recently been identified in some countries where the virus is not usually present, including the United States, and appear to have spread through human-to-human contact.
Monkeypox can be spread when a person is in close contact with someone infected with the monkeypox virus or when a person comes into contact with materials (eg, bedding, towels) that are contaminated with the virus. The monkeypox virus can also spread from animals to humans.
Monkeypox virus can be spread by:
Touching monkeypox lesions on a person's skin
Touching contaminated objects, fabrics (clothing, bedding, towels) and surfaces that have been in contact with someone with monkeypox
Coming into contact with respiratory droplets or secretions from the eyes, nose, and mouth of someone with monkeypox
To prevent the spread of monkeypox virus, people should avoid:
Oral, anal, and vaginal sex, or touching the genitals or anus of someone with monkeypox
Kissing, massaging, kissing, or talking closely with someone with monkeypox
Touching shared fabrics, shared surfaces, and objects (eg, sex toys) used by someone with monkeypox
The onset of symptoms varies from 5 to 21 days.
What does monkeypox look like and what are the symptoms?
Early signs may include fever, muscle aches, headache, swollen lymph nodes, exhaustion, and sometimes a cough or sore throat. A rash can often develop starting on the face and spreading to other parts of the body, including the hands, feet, eyes, mouth and/or genitals. Rashes can vary in severity from person to person and change in appearance by infection. Infections can last two to four weeks.
The skin lesions usually begin to grow simultaneously, can appear anywhere on the body, and go from being flat to bumpy to blistering before crusting over and disappearing.
Many people infected with the monkeypox virus have a mild, self-limiting disease symptoms last 2 to 4 weeks if untreated. Monkeypox is usually a self-limiting disease. Serious cases can occur.
rash, bumps, or blisters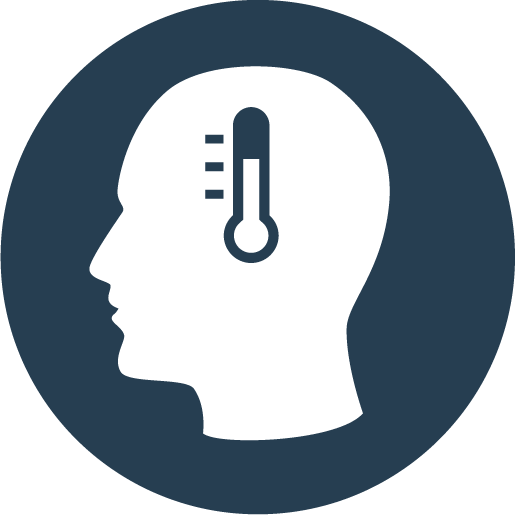 FEVER & HEADACHE
MUSCLE ACHES
Swollen lymph nodes
How is monkeypox treated?
Currently, there are no specific approved treatments for monkeypox virus infections. Most treatments are supportive, reducing the symptoms of the disease. However, antivirals developed for use in patients with other viral illnesses may prove beneficial in some cases. Additionally, certain measures, including vaccination, can be taken to prevent monkeypox infection after a high-risk exposure to the virus.
How can I prevent monkeypox?
The risk to the American population remains low. People who have symptoms consistent with monkeypox, such as rashes or characteristic sores, should contact their healthcare provider for a risk assessment or call DPH at 2-1-1 for assistance. if you don't have a regular supplier. This includes anyone who has traveled to countries with reported cases of monkeypox or who has had close contact, including sexual contact, with someone with a similar rash or who has been diagnosed with suspected or confirmed monkeypox.
Steps to help prevent monkeypox include:
Avoid contact with materials, such as bedding, that have been in contact with a sick animal or person infected with this virus
Keep infected patients away from others
Wash your hands with soap and water or use an alcohol-based hand sanitizer after contact with infected animals or humans.
Avoid contact with animals that may carry the virus (such as sick or found dead animals)
There is a vaccine that can prevent monkeypox that can be used, in certain circumstances, to protect people at high risk of exposure to this disease.
Sources
2/ https://www.losangelesblade.com/2022/07/01/weho-victim-of-monkeypox-this-sucks-and-you-dont-want-it/
The mention sources can contact us to remove/changing this article
What Are The Main Benefits Of Comparing Car Insurance Quotes Online
LOS ANGELES, CA / ACCESSWIRE / June 24, 2020, / Compare-autoinsurance.Org has launched a new blog post that presents the main benefits of comparing multiple car insurance quotes. For more info and free online quotes, please visit https://compare-autoinsurance.Org/the-advantages-of-comparing-prices-with-car-insurance-quotes-online/ The modern society has numerous technological advantages. One important advantage is the speed at which information is sent and received. With the help of the internet, the shopping habits of many persons have drastically changed. The car insurance industry hasn't remained untouched by these changes. On the internet, drivers can compare insurance prices and find out which sellers have the best offers. View photos The advantages of comparing online car insurance quotes are the following: Online quotes can be obtained from anywhere and at any time. Unlike physical insurance agencies, websites don't have a specific schedule and they are available at any time. Drivers that have busy working schedules, can compare quotes from anywhere and at any time, even at midnight. Multiple choices. Almost all insurance providers, no matter if they are well-known brands or just local insurers, have an online presence. Online quotes will allow policyholders the chance to discover multiple insurance companies and check their prices. Drivers are no longer required to get quotes from just a few known insurance companies. Also, local and regional insurers can provide lower insurance rates for the same services. Accurate insurance estimates. Online quotes can only be accurate if the customers provide accurate and real info about their car models and driving history. Lying about past driving incidents can make the price estimates to be lower, but when dealing with an insurance company lying to them is useless. Usually, insurance companies will do research about a potential customer before granting him coverage. Online quotes can be sorted easily. Although drivers are recommended to not choose a policy just based on its price, drivers can easily sort quotes by insurance price. Using brokerage websites will allow drivers to get quotes from multiple insurers, thus making the comparison faster and easier. For additional info, money-saving tips, and free car insurance quotes, visit https://compare-autoinsurance.Org/ Compare-autoinsurance.Org is an online provider of life, home, health, and auto insurance quotes. This website is unique because it does not simply stick to one kind of insurance provider, but brings the clients the best deals from many different online insurance carriers. In this way, clients have access to offers from multiple carriers all in one place: this website. On this site, customers have access to quotes for insurance plans from various agencies, such as local or nationwide agencies, brand names insurance companies, etc. "Online quotes can easily help drivers obtain better car insurance deals. All they have to do is to complete an online form with accurate and real info, then compare prices", said Russell Rabichev, Marketing Director of Internet Marketing Company. CONTACT: Company Name: Internet Marketing CompanyPerson for contact Name: Gurgu CPhone Number: (818) 359-3898Email: [email protected]: https://compare-autoinsurance.Org/ SOURCE: Compare-autoinsurance.Org View source version on accesswire.Com:https://www.Accesswire.Com/595055/What-Are-The-Main-Benefits-Of-Comparing-Car-Insurance-Quotes-Online View photos
to request, modification Contact us at Here or [email protected]