One of the reigning R&B kings and a rising hip-hop prince filled the Hollywood Casino amphitheater on Friday night as singer Chris Brown and rapper Lil Baby brought their co-headliner One of Them Ones in town.
Pairing R&B and hip-hop headliners can work incredibly well, as it did with Mary J. Blige and Nas and before that Jay-Z and Beyonce. It can also be just as disastrous: see Jay-Z and R. Kelly.
For Brown and Lil Baby, it was a win for fans of both genres, who often suffer from malnutrition when it comes to seeing their favorites in big venues.
Lil Baby is no stranger to Hollywood Casino Amphitheatre, co-headlining last fall with Lil Durk (Lil Durk returned to the amphitheater in the spring for his own sold-out show).
Brown and Lil Babys' tour featured the pair for two and a half hours taking turns hit after hit. Lil Baby was first for a handful of songs, then Brown, Lil Baby again, then Brown before sharing the stage at the end of the night for Addicted from Browns' new album Breezy.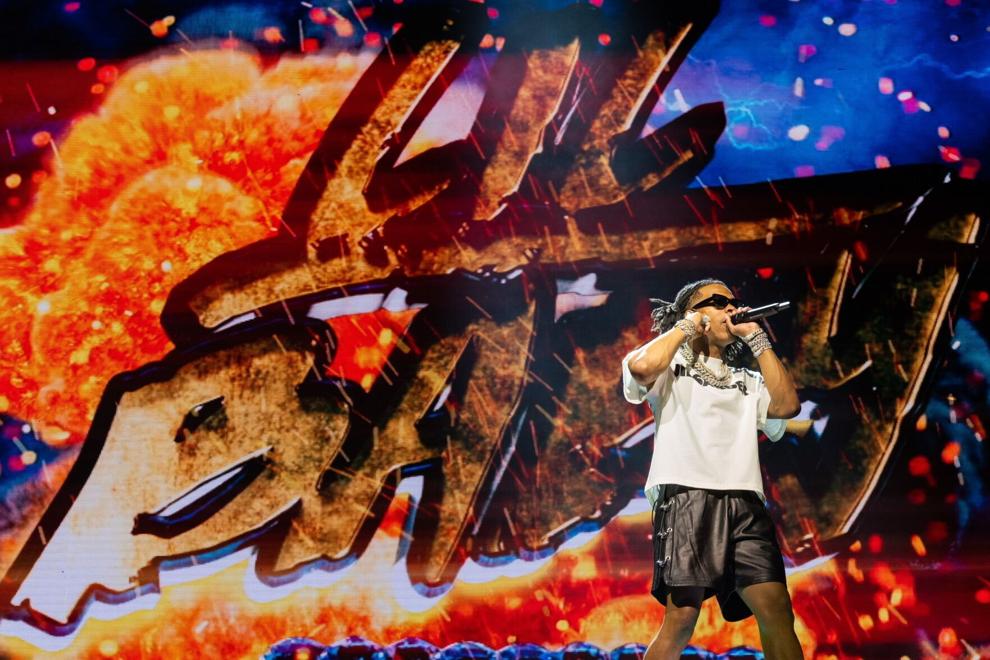 Lil Baby, soon to debut with his own Prime Video documentary, emerged from below the stage and generously deployed his honed hip-hop in Atlanta. Songs such as Baby, On Me, We Paid, Drip Too Hard and U-Digg had fans in the palm of his hands. The rapper's growth as a live performer felt natural as he moved with confidence.
After Close Friends, 10 songs in his set, he left the stage and gave way to Brown, taking to the stage amidst a video background of multiple Browns being lowered simultaneously, creating an undeniably cool visual. It was just the first of many stunning visuals during Browns sets.
Hope the fans came for a dance show as much as anything.
Brown immediately dove into Breezy with Forbidden and Hit My Line, and spent a lot of time in that area. After giving some fan hits in Party and Liquor, he returned in Breezy with Pitch Black, Til the Wheels Fall Off, 'Psychic, Passing Time, Possessive (performed with opening act Bleu) and Warm Embrace.
It felt like the Breezy tour. It was patently clear on Brown's two sets that he had a new album to push with a dozen songs performed from the project, at the expense of older material.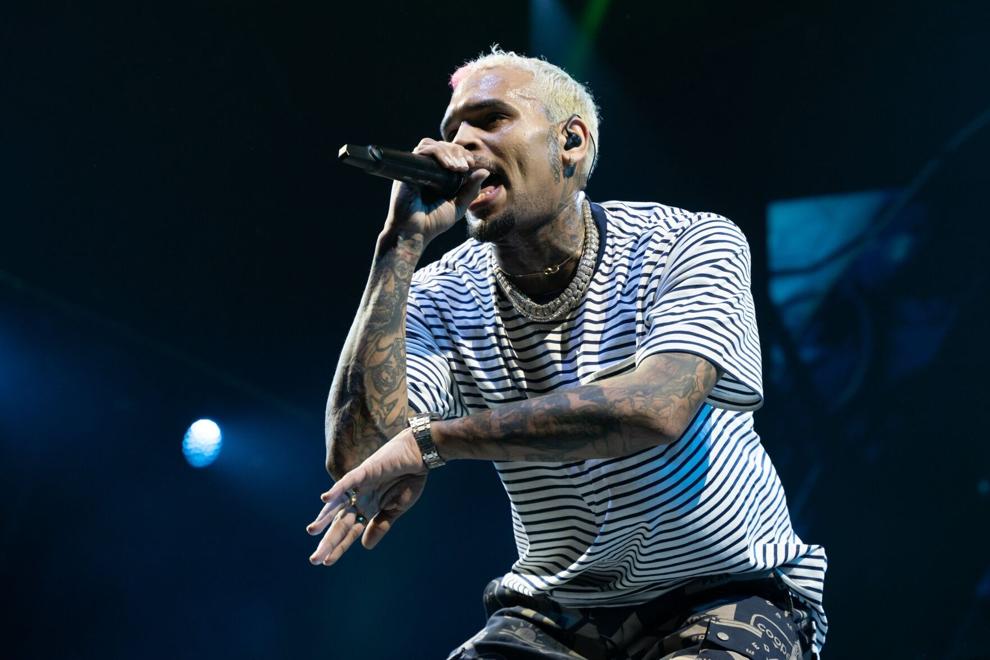 Perhaps knowing preemptively that fans might complain about too many Breezy songs, he delivered them to a three-part audience participation track allowing older songs to breathe. He displayed a trio of older songs on screen and let the audience's roars decide which of the three songs was performed next.
The first were Forever, Grass Ain't Greener and Ya Man Ain't Me, with the crowd choosing Ya Man Aint Me from his self-titled 2005 album. Staying in that mood of the debut album, fans also chose Poppin rather than No BS and New Flame, then opted for Aint No Way (You Won't Love Me) rather than No Air and With You.
Brown's second time on stage came with a few other pre-Breezy hits, including Heat, Back to Sleep, Loyal and No Guidance. He also dabbled in Afrobeats with Call Me Every Day and Monalisa, dancing to a Transformer-like robot mimicking his moves on Iffy" and "Go Crazy," recorded with incarcerated rapper Young Thug. An animated version of Young Thug has helped Brown through the song.
Lil Babys second set (before Brown's second set) produced a slew of songs including Sum 2 Prove Pure Cocaine All In, Whoa, Every Chance I Get, In a Minute and Girls Want Girls. When he was done with Emotionally Scarred, he did what he had to do.
Bleus (aka Yung Bleu)'s brief opening set was barely memorable thanks to a lazy stage presence, though there was some great material played here, including Youre Mines Still, Beautiful Lies, Baddest (recorded with Brown) and Ice on My Baby.
Photos: Chris Brown and Lil Baby perform at the Hollywood Casino Amphitheater
Chris Brown and Lil Baby at the Hollywood Casino Amphitheater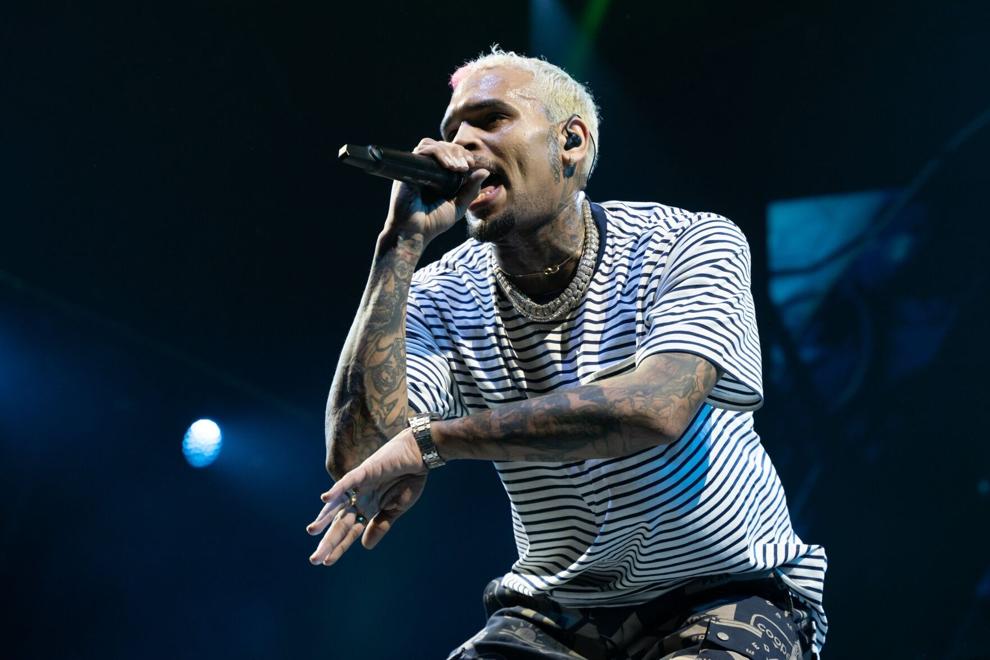 Chris Brown and Lil Baby at the Hollywood Casino Amphitheater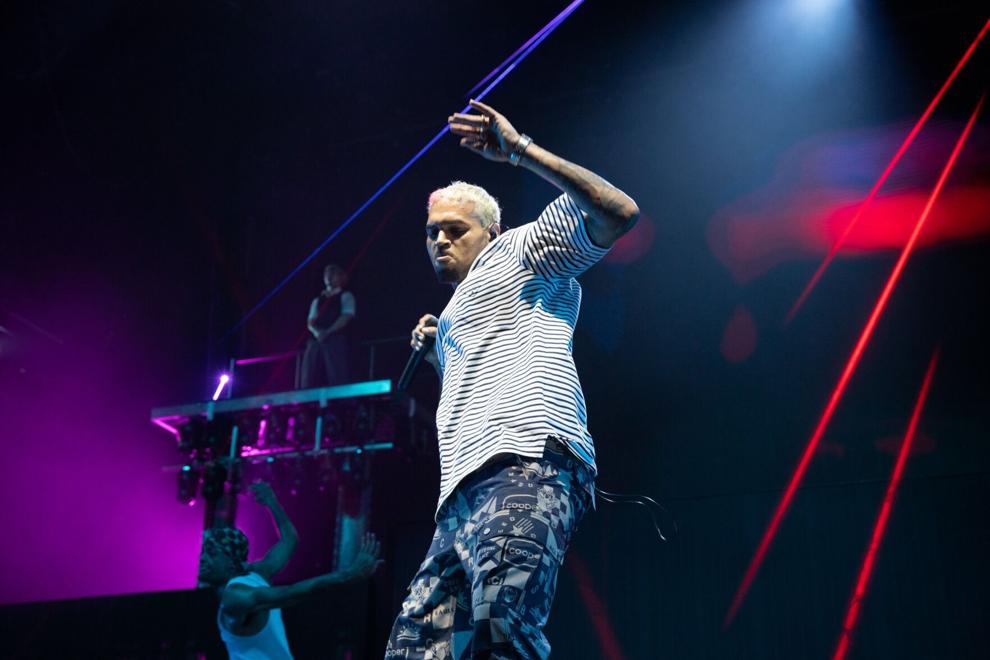 Chris Brown and Lil Baby at the Hollywood Casino Amphitheater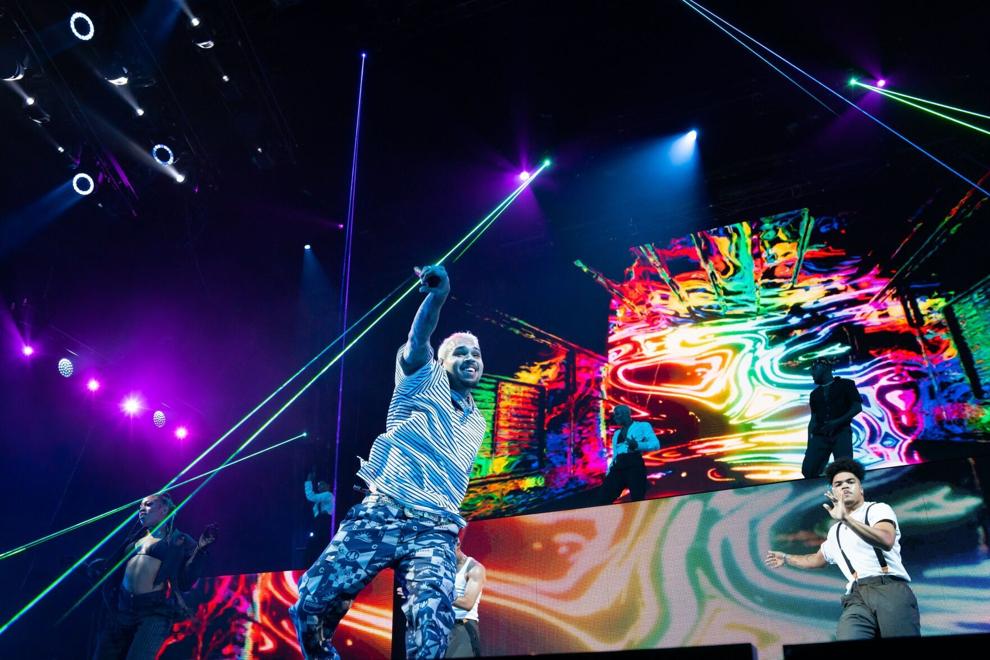 Chris Brown and Lil Baby at the Hollywood Casino Amphitheater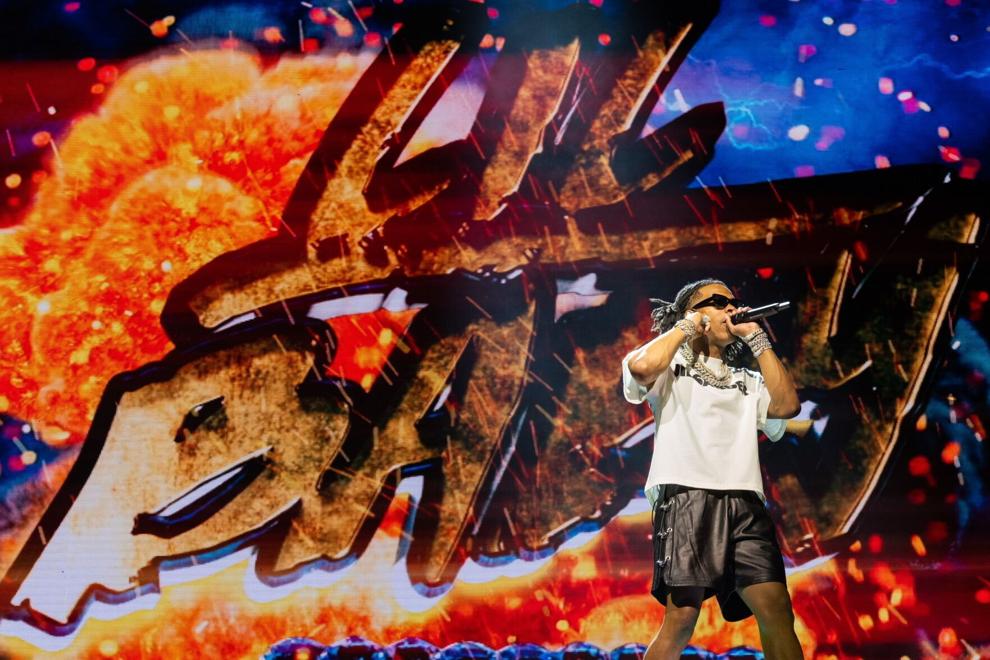 Chris Brown and Lil Baby at the Hollywood Casino Amphitheater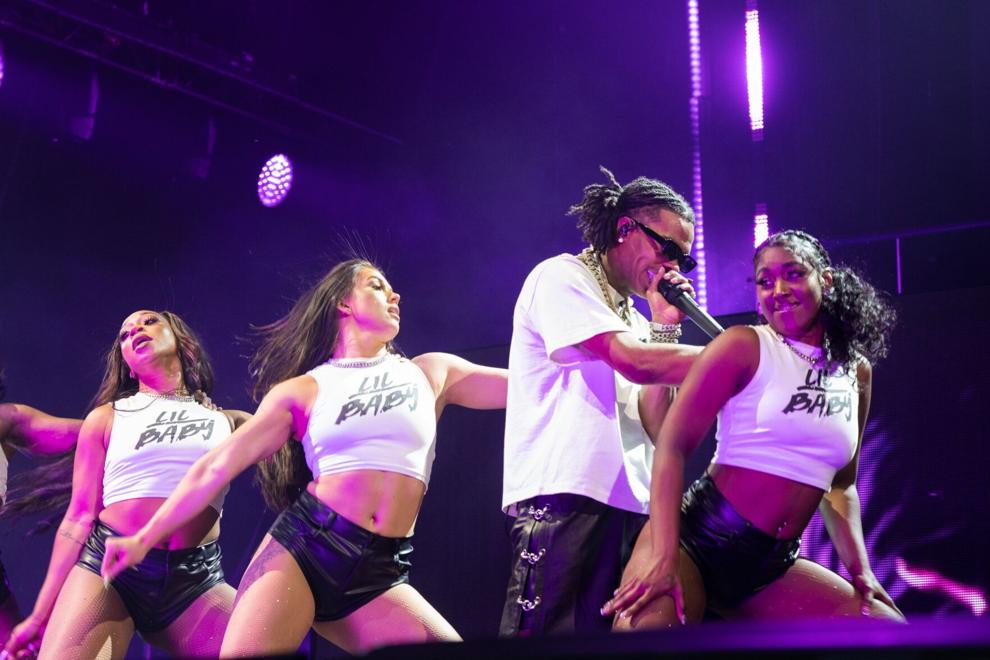 Chris Brown and Lil Baby at the Hollywood Casino Amphitheater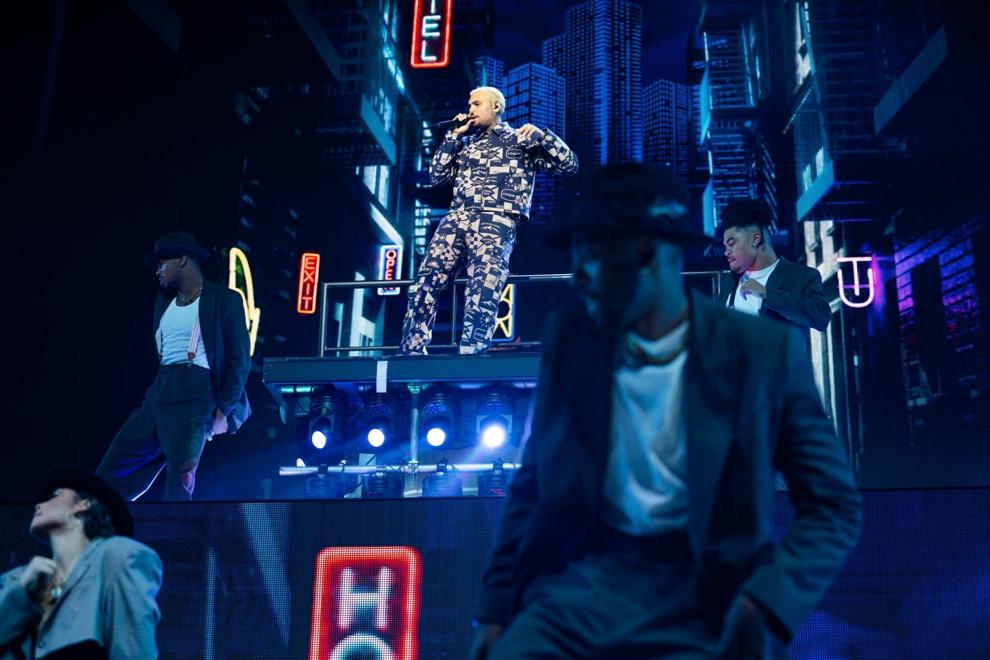 Chris Brown and Lil Baby at the Hollywood Casino Amphitheater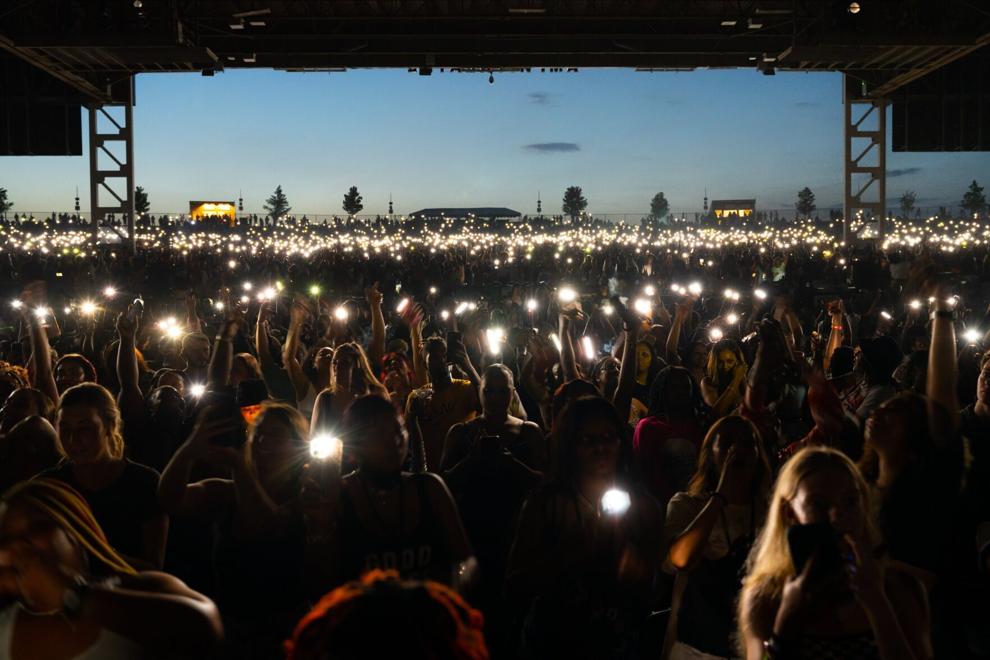 Chris Brown and Lil Baby at the Hollywood Casino Amphitheater
Chris Brown and Lil Baby at the Hollywood Casino Amphitheater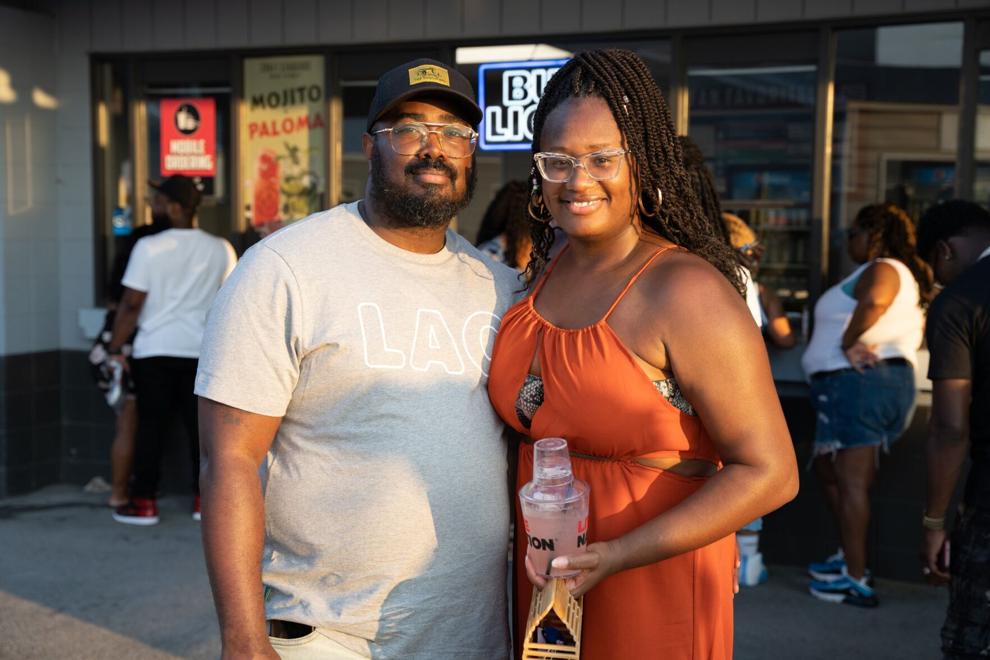 Chris Brown and Lil Baby at the Hollywood Casino Amphitheater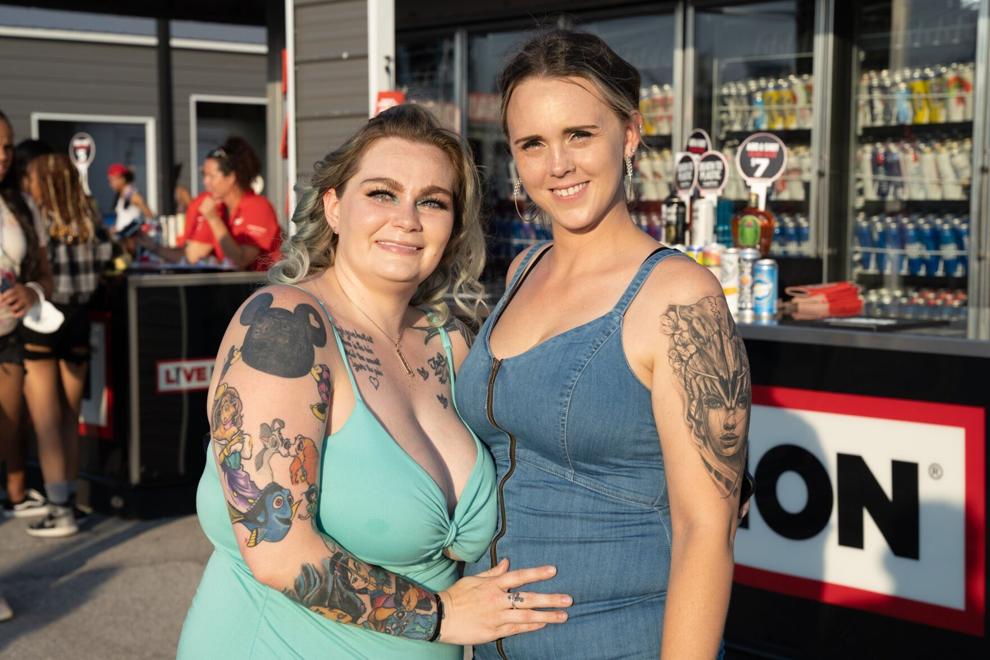 Chris Brown and Lil Baby at the Hollywood Casino Amphitheater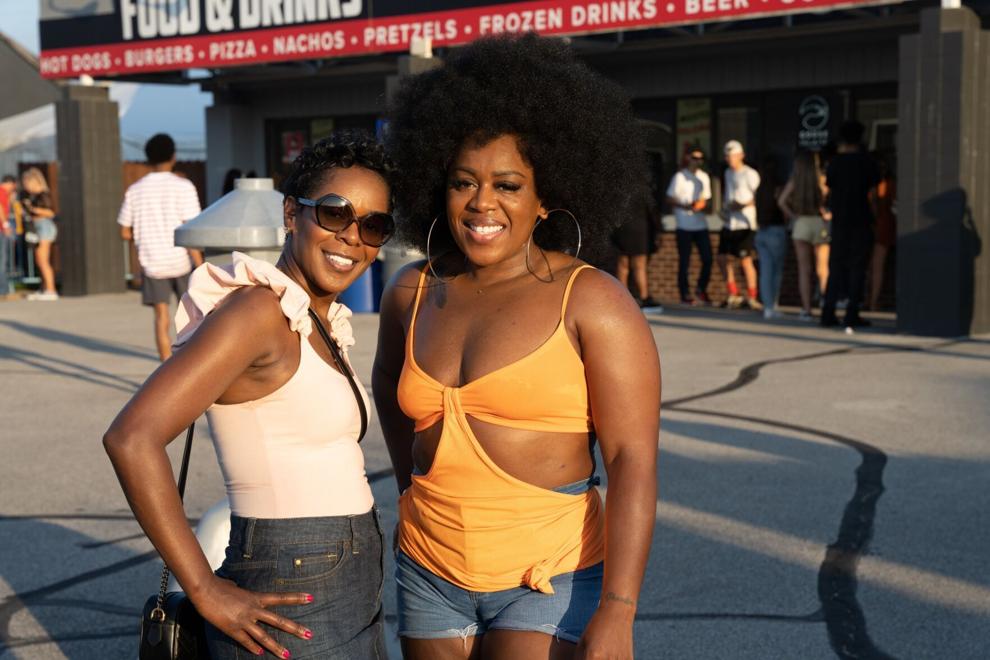 Chris Brown and Lil Baby at the Hollywood Casino Amphitheater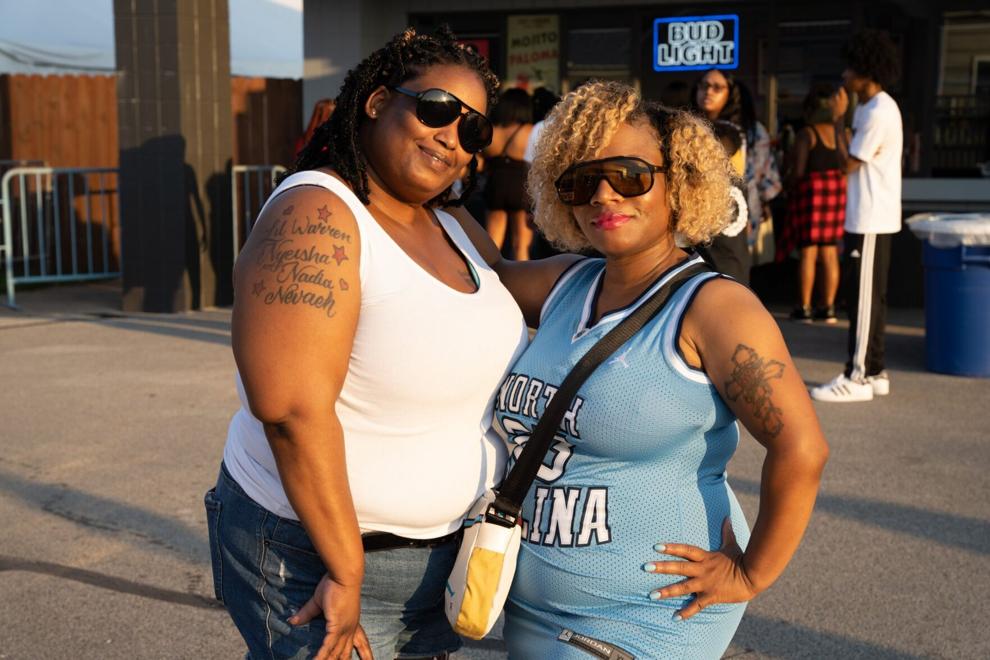 Chris Brown and Lil Baby at the Hollywood Casino Amphitheater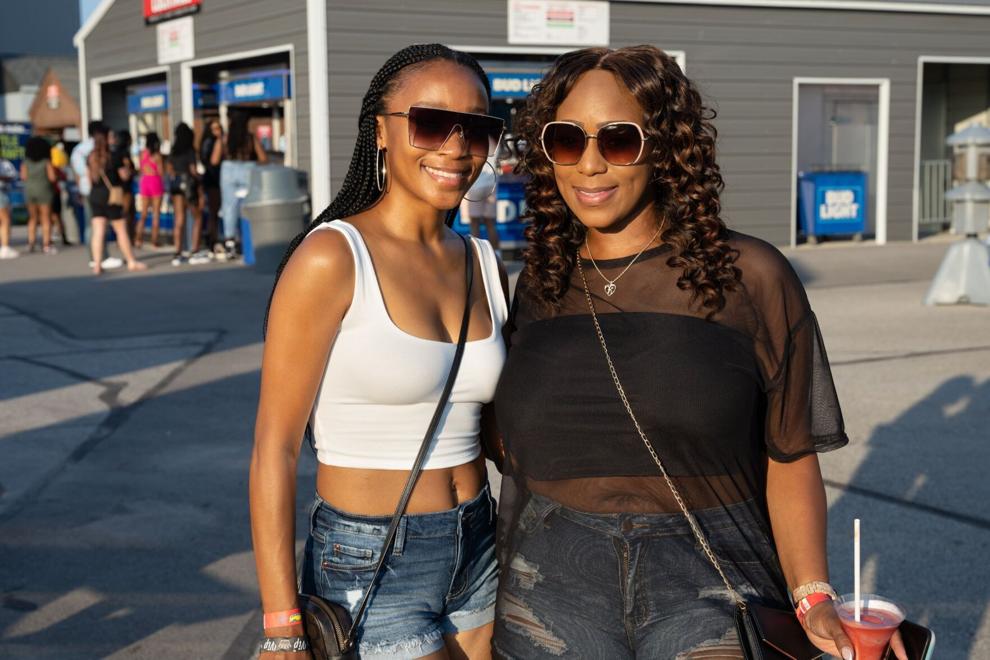 Chris Brown and Lil Baby at the Hollywood Casino Amphitheater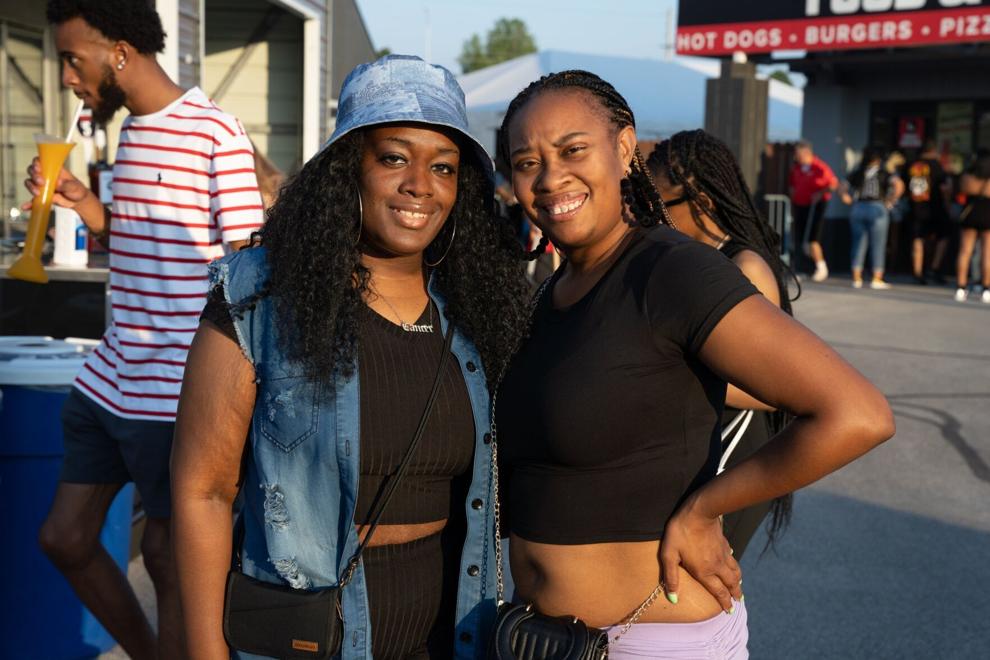 Chris Brown and Lil Baby at the Hollywood Casino Amphitheater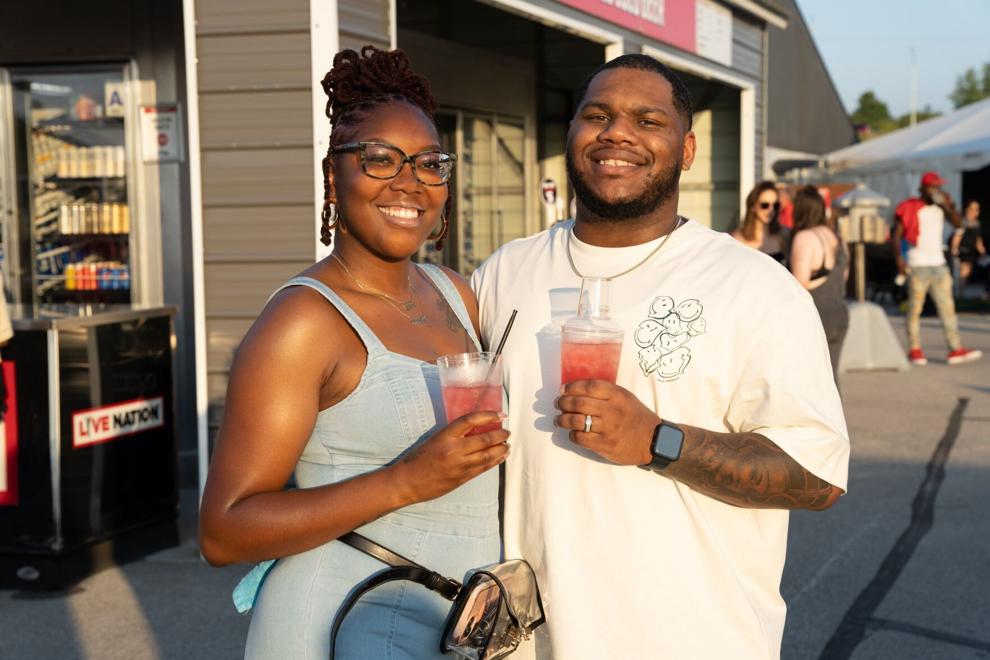 Chris Brown and Lil Baby at the Hollywood Casino Amphitheater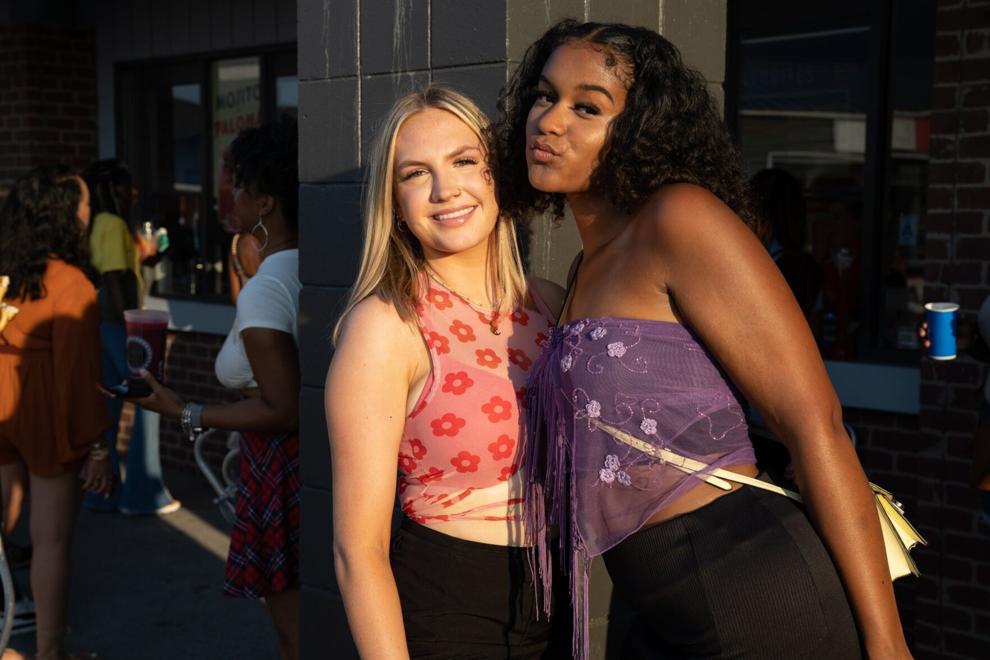 Chris Brown and Lil Baby at the Hollywood Casino Amphitheater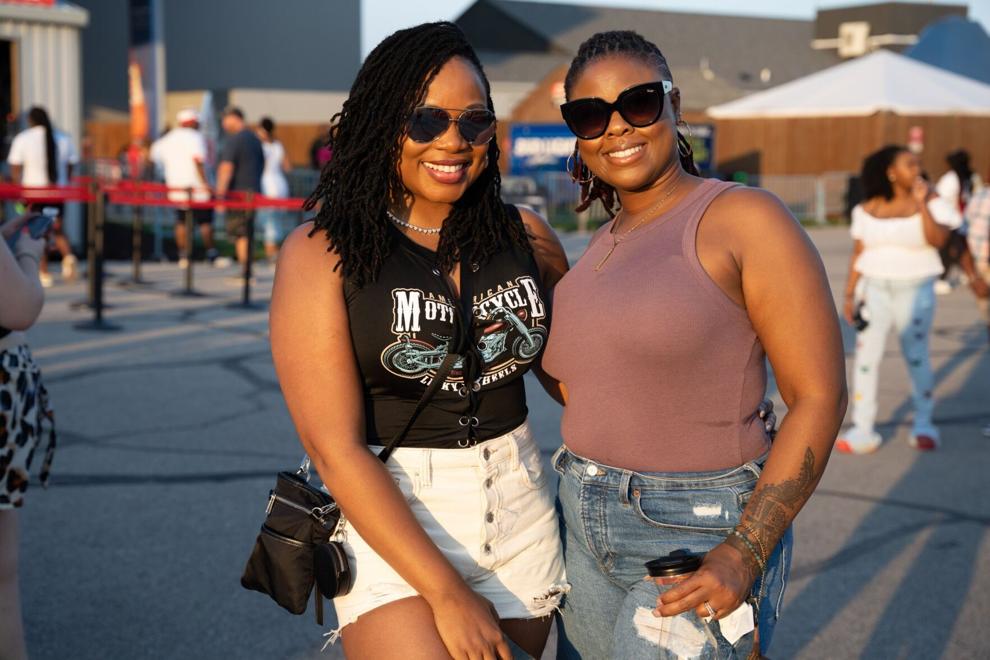 Chris Brown and Lil Baby at the Hollywood Casino Amphitheater