An irresistibly versatile actor: Dustin Hoffman turns 85 | Cinema | DW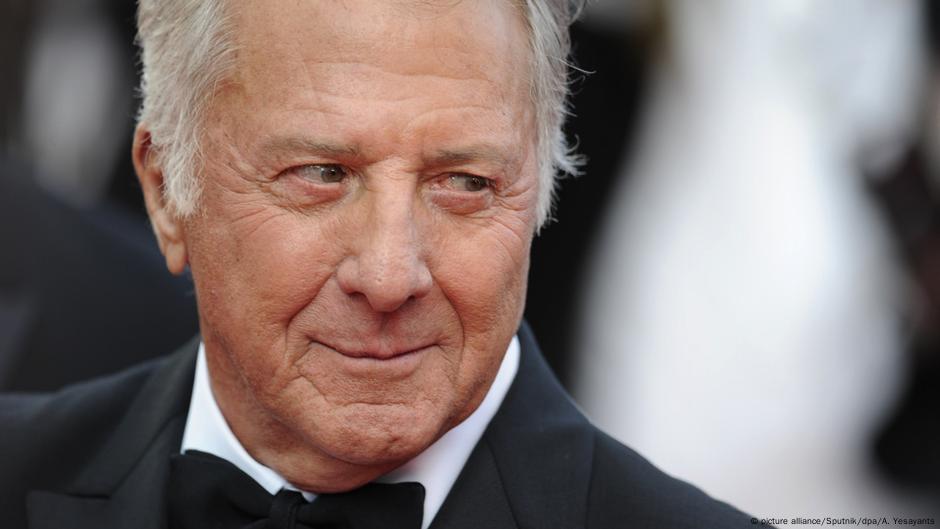 Although many aspiring actors move to Los Angeles in hopes of succeeding, Dustin Hoffman, who was born there on August 8, 1937, preferred to move to New York at the age of 20 to find acting gigs. .
Sharing an apartment with Robert Duvall and Gene Hackman, he landed odd jobs while trying to build his career on Broadway and studying at Lee Strasberg's Actors Studio, which led him to become a dedicated method actor. .
After Hoffman's film debut in "The Tiger Makes Out" in 1967, his breakthrough role came later that same year.
'The Graduate', the film that would change everything
Filmmaker Mike Nichols cast him as the title character in "The Graduate," which tells the story of an aimless recent college graduate who is seduced by an older woman.
It was an unconventional choice at the time, as this type of role would usually have gone to a tall, handsome actor and not "a funny little Jew," as Hoffman describes himself. The film, with great songs by Simon and Garfunkel, proved to be an unexpected success at the box office, and 55 years later it remains a classic.
Hoffman also didn't expect to become a superstar so quickly. "The truth is, I was offered a lot of shitty roles and I didn't want to do movies anymore; I wanted to go back to acting," he once told the Guardian.
A completely different character, seedy con man Enrico "Ratso" Rizzo in "Midnight Cowboy," was appealing enough to get him back in movies in 1969. The only X-rated film to win a Best Picture Oscar, this other cult film established Hoffman's reputation as a versatile actor. (The rating was later changed to R.)
He's since dabbled in virtually every genre over the past five decades of his career and won numerous awards, including two Academy Awards and five additional Best Actor nominations.
Dustin Hoffman receives the Oscar from Jane Fonda for his role in "Kramer against Kramer" in 1980
Although his most notable work was from the 1960s to the 1980s, his filmography of over 60 films is simply too large to mention all of his successful roles.
In addition to the films referenced in the gallery above, Hoffman starred in Wolfgang Petersen's "Outbreak" (1995), Luc Besson's "The Messenger: The Story of Joan of Arc" (1999) and "Perfume: The Story of a Murderer" (2006), among many others.
Always active and trying new things
The actor also directed his first film in 2012, "Quartet", which received positive reviews.
Successfully treated for cancer a year later, Dustin Hoffman hasn't stopped acting since.
In 2017 he was at the Cannes Film Festival to promote "The Meyerowitz Stories", where he plays a forgotten abstract artist with a dysfunctional family. The Netflix production was released later that year.
The movie "As They Made Us" hit theaters in April 2022, starring Hoffman as the patriarch with a degenerative disease in a dysfunctional family.
The famous actor is also the voice of Master Shifu in the "Kung Fu Panda" movies. The screenwriters of the animated martial arts comedies were likely inspired by the challenging diversity of Hoffman's roles when they had his character say, "If you only do what you can do, you'll never be better than what you can do. that you are."
This is an updated version of an English article originally published on August 8, 2017.
Sources
2/ https://www.dw.com/en/an-irresistibly-versatile-actor-dustin-hoffman-turns-85/a-39831060
The mention sources can contact us to remove/changing this article
What Are The Main Benefits Of Comparing Car Insurance Quotes Online
LOS ANGELES, CA / ACCESSWIRE / June 24, 2020, / Compare-autoinsurance.Org has launched a new blog post that presents the main benefits of comparing multiple car insurance quotes. For more info and free online quotes, please visit https://compare-autoinsurance.Org/the-advantages-of-comparing-prices-with-car-insurance-quotes-online/ The modern society has numerous technological advantages. One important advantage is the speed at which information is sent and received. With the help of the internet, the shopping habits of many persons have drastically changed. The car insurance industry hasn't remained untouched by these changes. On the internet, drivers can compare insurance prices and find out which sellers have the best offers. View photos The advantages of comparing online car insurance quotes are the following: Online quotes can be obtained from anywhere and at any time. Unlike physical insurance agencies, websites don't have a specific schedule and they are available at any time. Drivers that have busy working schedules, can compare quotes from anywhere and at any time, even at midnight. Multiple choices. Almost all insurance providers, no matter if they are well-known brands or just local insurers, have an online presence. Online quotes will allow policyholders the chance to discover multiple insurance companies and check their prices. Drivers are no longer required to get quotes from just a few known insurance companies. Also, local and regional insurers can provide lower insurance rates for the same services. Accurate insurance estimates. Online quotes can only be accurate if the customers provide accurate and real info about their car models and driving history. Lying about past driving incidents can make the price estimates to be lower, but when dealing with an insurance company lying to them is useless. Usually, insurance companies will do research about a potential customer before granting him coverage. Online quotes can be sorted easily. Although drivers are recommended to not choose a policy just based on its price, drivers can easily sort quotes by insurance price. Using brokerage websites will allow drivers to get quotes from multiple insurers, thus making the comparison faster and easier. For additional info, money-saving tips, and free car insurance quotes, visit https://compare-autoinsurance.Org/ Compare-autoinsurance.Org is an online provider of life, home, health, and auto insurance quotes. This website is unique because it does not simply stick to one kind of insurance provider, but brings the clients the best deals from many different online insurance carriers. In this way, clients have access to offers from multiple carriers all in one place: this website. On this site, customers have access to quotes for insurance plans from various agencies, such as local or nationwide agencies, brand names insurance companies, etc. "Online quotes can easily help drivers obtain better car insurance deals. All they have to do is to complete an online form with accurate and real info, then compare prices", said Russell Rabichev, Marketing Director of Internet Marketing Company. CONTACT: Company Name: Internet Marketing CompanyPerson for contact Name: Gurgu CPhone Number: (818) 359-3898Email: [email protected]: https://compare-autoinsurance.Org/ SOURCE: Compare-autoinsurance.Org View source version on accesswire.Com:https://www.Accesswire.Com/595055/What-Are-The-Main-Benefits-Of-Comparing-Car-Insurance-Quotes-Online View photos
to request, modification Contact us at Here or [email protected]