Hollywood writers go on strike after studios and union fail to reach agreement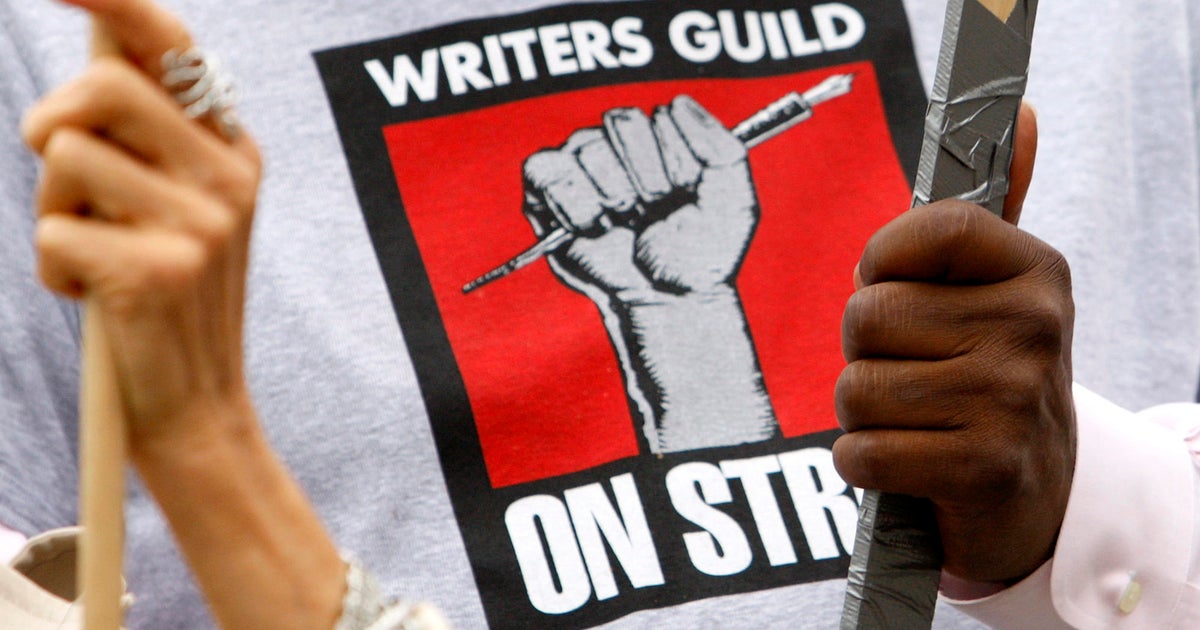 Hollywood writers go on strike after failing to strike a deal with studios.
The two parties, the Alliance of Motion Picture and Television Producers and the Writers Guild of America, announced on Monday night that the pair failed to reach an agreement before negotiations ended today, prompting a strike to begin one minute after midnight on Tuesday.
In a statement late Monday, the AMPTP said it presented a "comprehensive proposal to the Guild last night, which included generous increases to writers' compensation as well as improvements to streaming residuals."
"While our negotiating committee entered this process with the intention of reaching a fair deal, the responses from studios have been woefully insufficient given the existential crisis writers are facing," WGA tweeted on May 1.
The AMPTP said the main points of disagreement surrounded "compulsory headcount" and "duration of employment". In the month leading up to the strike, the WGA said it was pushing for increased wages and residuals, particularly with respect to streaming productions.
"They took so much from the very people, the writers, that made them rich," the WGA said in an email to its members. "But what they can't take from us is our solidarity, our mutual commitment to saving each other and saving this profession that we love. We hoped to do that through reasonable conversation. Now we will do that through struggle. .For the sake of our present and our future, we had no other choice."
The WGA said the studios had created a "gig economy" within the industry. Additionally, the Guild said the companies' "steadfast position" during negotiations had devalued the "writing profession".
"Writers are making 23% less than they were 10 years ago, while companies are making record profits – and that's what we're looking to solve," said Adam Conover, board member of the team at WGA negotiation. in an interview in April.
Conover went on to add that writers are placed in unfair situations and compared the residuals between films that have debuted in theaters and streaming platforms.
"If you're writing a movie for the theater, where do they put it in theaters," Conover said. "If you write the same movie for streaming, you get paid much, much less in residuals — and residuals are how screenwriters make our year between our jobs. A movie is a movie anyway."
The last time writers went on strike was in 2007-2008. It lasted 100 days. While the strike will begin Tuesday morning, picketing will not begin until Tuesday afternoon.
If this lasts, it will create a perfect storm as the studios' contracts with the Directors Guild of America and the Screen Actors Guild – American Federation of Television and Radio Artists expire in June.
During the strike authorization vote in April, almost 98% of WGA members voted in favor of the strike.
EDITOR'S NOTE: Many KCAL News producers and editors are members of the WGA. However, they are on a separate contract. Paramount Global which owns CBS and KCAL News is part of the AMPTP.
Sources
2/ https://www.cbsnews.com/losangeles/news/hollywood-writers-go-on-strike-after-studios-and-union-fail-to-reach-a-deal/
The mention sources can contact us to remove/changing this article
What Are The Main Benefits Of Comparing Car Insurance Quotes Online
LOS ANGELES, CA / ACCESSWIRE / June 24, 2020, / Compare-autoinsurance.Org has launched a new blog post that presents the main benefits of comparing multiple car insurance quotes. For more info and free online quotes, please visit https://compare-autoinsurance.Org/the-advantages-of-comparing-prices-with-car-insurance-quotes-online/ The modern society has numerous technological advantages. One important advantage is the speed at which information is sent and received. With the help of the internet, the shopping habits of many persons have drastically changed. The car insurance industry hasn't remained untouched by these changes. On the internet, drivers can compare insurance prices and find out which sellers have the best offers. View photos The advantages of comparing online car insurance quotes are the following: Online quotes can be obtained from anywhere and at any time. Unlike physical insurance agencies, websites don't have a specific schedule and they are available at any time. Drivers that have busy working schedules, can compare quotes from anywhere and at any time, even at midnight. Multiple choices. Almost all insurance providers, no matter if they are well-known brands or just local insurers, have an online presence. Online quotes will allow policyholders the chance to discover multiple insurance companies and check their prices. Drivers are no longer required to get quotes from just a few known insurance companies. Also, local and regional insurers can provide lower insurance rates for the same services. Accurate insurance estimates. Online quotes can only be accurate if the customers provide accurate and real info about their car models and driving history. Lying about past driving incidents can make the price estimates to be lower, but when dealing with an insurance company lying to them is useless. Usually, insurance companies will do research about a potential customer before granting him coverage. Online quotes can be sorted easily. Although drivers are recommended to not choose a policy just based on its price, drivers can easily sort quotes by insurance price. Using brokerage websites will allow drivers to get quotes from multiple insurers, thus making the comparison faster and easier. For additional info, money-saving tips, and free car insurance quotes, visit https://compare-autoinsurance.Org/ Compare-autoinsurance.Org is an online provider of life, home, health, and auto insurance quotes. This website is unique because it does not simply stick to one kind of insurance provider, but brings the clients the best deals from many different online insurance carriers. In this way, clients have access to offers from multiple carriers all in one place: this website. On this site, customers have access to quotes for insurance plans from various agencies, such as local or nationwide agencies, brand names insurance companies, etc. "Online quotes can easily help drivers obtain better car insurance deals. All they have to do is to complete an online form with accurate and real info, then compare prices", said Russell Rabichev, Marketing Director of Internet Marketing Company. CONTACT: Company Name: Internet Marketing CompanyPerson for contact Name: Gurgu CPhone Number: (818) 359-3898Email: [email protected]: https://compare-autoinsurance.Org/ SOURCE: Compare-autoinsurance.Org View source version on accesswire.Com:https://www.Accesswire.Com/595055/What-Are-The-Main-Benefits-Of-Comparing-Car-Insurance-Quotes-Online View photos
to request, modification Contact us at Here or [email protected]