Irish actor Ray Stevenson who played the villainous British governor in 'RRR' has died | Entertainment News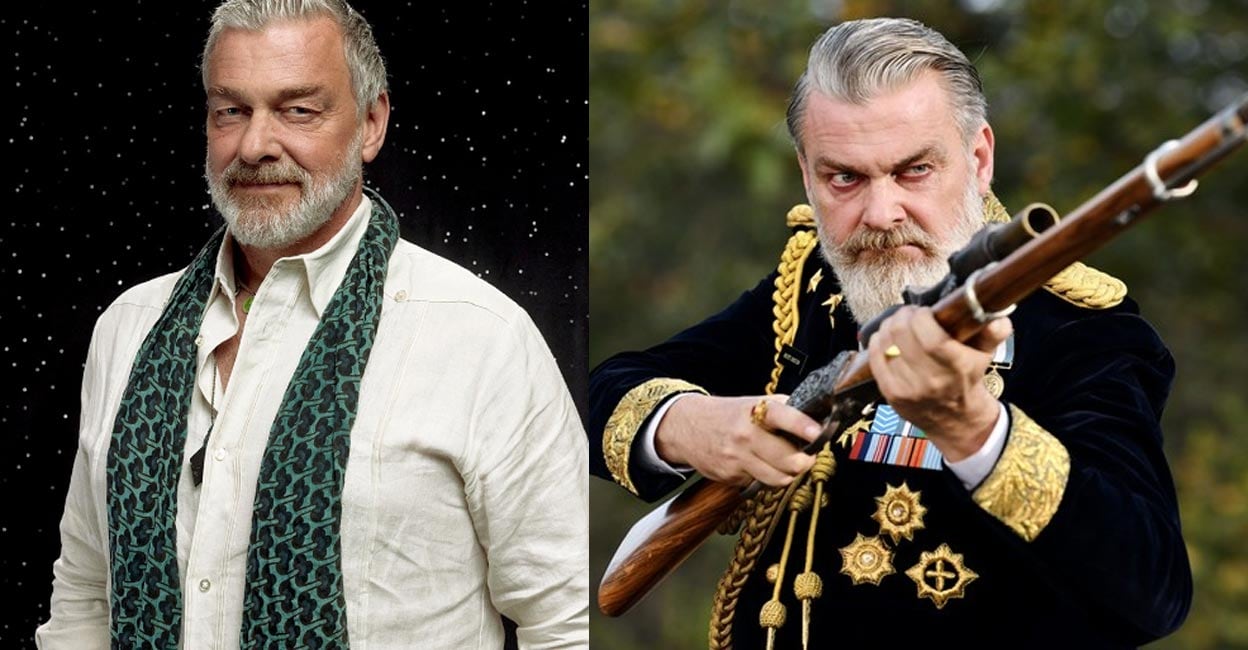 Rome: Ray Stevenson, the Irish actor, known for playing the villainous British governor in SS Rajamouli's blockbuster 'RRR', an Asgardian warrior in the 'Thor' films and a member of the 13th Legion in HBO's 'Rome' , died on Sunday. He was 58 years old.
Stevenson was born in Lisburn in 1964. After attending Bristol Old Vic Theater School and years working in British television, he made his film debut in Paul Greengrass' 1998 film 'The Theory of Flight'. In 2004, he appeared in Antoine Fuqua's King Arthur as the Knight of the Round Table and several years later starred in the pre-Disney Marvel adaptation Punisher: War Zone."
While Punisher isn't the highest-rated movie, he would get another glimpse of Marvel in the first three "Thor" movies, in which he played Volstagg. Other prominent movie roles include the "Divergent Trilogy," "GI Joe: Retaliation," and "The Transporter: Refueled."
A looming presence at 6ft 4in, Stevenson, who has played his share of soldiers past and present, once said in an interview, I guess I'm an old warrior at heart. On the small screen, he was the mischievous Titus Pullo in Rome, a role that really launched his career in the United States and earned him a SAG card, aged 44.
The popular series ran from 2005 to 2007. It was one of the main years of my life, Stevenson said in an interview. "It made me sit in my shoes and say, just do the work. The work is enough."
In Rome's Variety magazine, Brian Lowery wrote that the hulking Stevenson certainly stands out as a brawling, prostitute and not too brilliant warrior, a force of nature who, despite his excesses, somehow continues another to land on his feet."
He was Blackbeard in the Starz series Black Sails, "Commander Jack Swinburne in the German TV series Das Boot" and Othere on Vikings.
Stevenson has also done voice acting in Star Wars Rebels and The Clone Wars, as Gar Saxon, and has a role in Star Wars' upcoming live-action series, "Ahsoka," in which he plays a villain, Baylan Skoll. .
The eight-episode season is due out on Disney+ in August.
In a 2020 interview with Backstage, Stevenson said his acting idols were, like Lee Marvin (and) Gene Hackman. Never a bad performance, and brave and fearless in this caliber, Stevenson said. It was never the hot young main man; they were men I could identify with.
Stevenson has three sons with Italian anthropologist Elisabetta Caraccia, whom he met while working on Rome.
(with PTI inputs)
Sources
2/ https://www.onmanorama.com/entertainment/entertainment-news/2023/05/23/ray-stevenson-british-governor-rrr-thor-films-actor-dies.html
The mention sources can contact us to remove/changing this article
What Are The Main Benefits Of Comparing Car Insurance Quotes Online
LOS ANGELES, CA / ACCESSWIRE / June 24, 2020, / Compare-autoinsurance.Org has launched a new blog post that presents the main benefits of comparing multiple car insurance quotes. For more info and free online quotes, please visit https://compare-autoinsurance.Org/the-advantages-of-comparing-prices-with-car-insurance-quotes-online/ The modern society has numerous technological advantages. One important advantage is the speed at which information is sent and received. With the help of the internet, the shopping habits of many persons have drastically changed. The car insurance industry hasn't remained untouched by these changes. On the internet, drivers can compare insurance prices and find out which sellers have the best offers. View photos The advantages of comparing online car insurance quotes are the following: Online quotes can be obtained from anywhere and at any time. Unlike physical insurance agencies, websites don't have a specific schedule and they are available at any time. Drivers that have busy working schedules, can compare quotes from anywhere and at any time, even at midnight. Multiple choices. Almost all insurance providers, no matter if they are well-known brands or just local insurers, have an online presence. Online quotes will allow policyholders the chance to discover multiple insurance companies and check their prices. Drivers are no longer required to get quotes from just a few known insurance companies. Also, local and regional insurers can provide lower insurance rates for the same services. Accurate insurance estimates. Online quotes can only be accurate if the customers provide accurate and real info about their car models and driving history. Lying about past driving incidents can make the price estimates to be lower, but when dealing with an insurance company lying to them is useless. Usually, insurance companies will do research about a potential customer before granting him coverage. Online quotes can be sorted easily. Although drivers are recommended to not choose a policy just based on its price, drivers can easily sort quotes by insurance price. Using brokerage websites will allow drivers to get quotes from multiple insurers, thus making the comparison faster and easier. For additional info, money-saving tips, and free car insurance quotes, visit https://compare-autoinsurance.Org/ Compare-autoinsurance.Org is an online provider of life, home, health, and auto insurance quotes. This website is unique because it does not simply stick to one kind of insurance provider, but brings the clients the best deals from many different online insurance carriers. In this way, clients have access to offers from multiple carriers all in one place: this website. On this site, customers have access to quotes for insurance plans from various agencies, such as local or nationwide agencies, brand names insurance companies, etc. "Online quotes can easily help drivers obtain better car insurance deals. All they have to do is to complete an online form with accurate and real info, then compare prices", said Russell Rabichev, Marketing Director of Internet Marketing Company. CONTACT: Company Name: Internet Marketing CompanyPerson for contact Name: Gurgu CPhone Number: (818) 359-3898Email: [email protected]: https://compare-autoinsurance.Org/ SOURCE: Compare-autoinsurance.Org View source version on accesswire.Com:https://www.Accesswire.Com/595055/What-Are-The-Main-Benefits-Of-Comparing-Car-Insurance-Quotes-Online View photos
to request, modification Contact us at Here or [email protected]