Common herb on sets, cocaine is Bollywood's party drug: Sushant Singh Rajput's friend Yuvraj S. Singh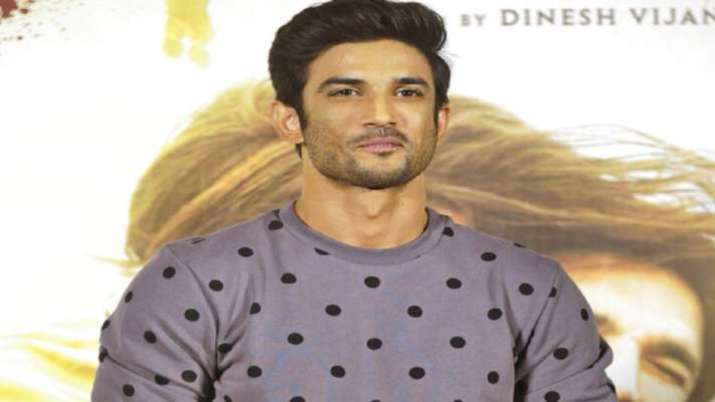 Actor-producer Yuvraj S. Singh, a close friend of the late Sushant Singh Rajput star, says not only is drug culture prevalent in Bollywood, but it's also a way of getting around the industry. He claimed that most of the A-list actors were addicted to cocaine. "There have been a lot of drugs for a long time, maybe since the 1970s. At that time, things were different. There was not much visibility or social media. Now it is showing," a Yuvraj told IANS. "There are a lot of people in the industry who take cocaine. There are a lot of actors and filmmakers who take drugs and walk around, and that's why this madness is really happening," he said. he adds.
Speaking of drugs that are popular in the industry, the 'Beiimaan Love' actor said, "Weed is like cigarettes. From cameraman to technicians, people on set normally consume weed. of Bollywood are mainly devoted to cocaine. Cocaine is the main drug. of Bollywood. Then there is MDMA, also called ecstasy, LSD, which is also called acid. There is also ketamine, which is a horse tranquilizer. They do these things and they are very hard drugs. They are under its influence for almost 15 to 20 hours. Cocaine is also a very hard drug, and I would say five to eight people in the industry have need to get out, nahi toh marr jayenge yeh log (eventually they will die). "
The actor himself has been offered drugs on several occasions. "Yes, I've been offered (drugs) a number of times. It's very normal. A lot of people work like that. They take drugs and then go to parties. That's the way of getting around. In fact, people get jobs because of If you do drugs with the right people, the right hero, the actress, and the director, you form a lobby and a connection, and that's kind of. mindset Bollywood is working on. They create an environment, a business and prefer to work in it. circle, "he says.
When asked if he could reveal the names, the actor said, "Most of them do. I've literally seen everyone do it. Over the years, I've realized that these people were moving in a circle, and they were operating in that circle and working with each other. "
"In fact, one of the videos also went viral – it was a drug night," he added, with apparent reference to the video from Karan Johar's house party last year. . The video in question featured Deepika Padukone, Ranbir Kapoor, Malaika Arora, Vicky Kaushal, Varun Dhawan, Shahid Kapoor, Arjun Kapoor. It went viral on social media, with many claiming drugs were used at the house party. Yuvraj asserted, "So the drug culture is very prevalent in the industry. You can tell the top 10 or 15 A-listers are pretty much addicted to cocaine."
So why not take names? Yuvraj says he would prefer to avoid it because he needs to protect himself from the wrath of the "vendetta" that drives the industry. "I know these people are using (drugs), but I don't have any evidence or photographs to prove it. They could file a counter-case against me. I don't want my name mentioned. , I work in this industry. and they will try to sabotage my films. They will ask my distributors not to release my film. It is a very vendetta-based industry, "said the co-producer of the hit film" Qismat " .
Giving a hint, Yuvraj continued, "I would give it by saying that they are the best A-list actors, let's say 10-15 of them except for Akshay Kumar who is very clean and honest with its job. This A-list gang has been lobbying. You have to operate in this dead end. "
The actor continued, "Shakun Batra is my very close friend. He directed 'Kapoor & Sons' and is currently touring with Deepika Padukone for his next one in Goa. He told me these people create that kind of vibe, where they want to create their own star and their own people with growing support for nepotism.
"In fact, the involvement of drugs has also become very normal, which is not good for the industry. The new generation will be discouraged from entering the industry amid all these practices. things, "he added.
More Bollywood Stories and Image Galleries
For all the latest news and updates, stay tunedFacebook page
Fight against coronavirus: full coverage
What Are The Main Benefits Of Comparing Car Insurance Quotes Online
LOS ANGELES, CA / ACCESSWIRE / June 24, 2020, / Compare-autoinsurance.Org has launched a new blog post that presents the main benefits of comparing multiple car insurance quotes. For more info and free online quotes, please visit https://compare-autoinsurance.Org/the-advantages-of-comparing-prices-with-car-insurance-quotes-online/ The modern society has numerous technological advantages. One important advantage is the speed at which information is sent and received. With the help of the internet, the shopping habits of many persons have drastically changed. The car insurance industry hasn't remained untouched by these changes. On the internet, drivers can compare insurance prices and find out which sellers have the best offers. View photos The advantages of comparing online car insurance quotes are the following: Online quotes can be obtained from anywhere and at any time. Unlike physical insurance agencies, websites don't have a specific schedule and they are available at any time. Drivers that have busy working schedules, can compare quotes from anywhere and at any time, even at midnight. Multiple choices. Almost all insurance providers, no matter if they are well-known brands or just local insurers, have an online presence. Online quotes will allow policyholders the chance to discover multiple insurance companies and check their prices. Drivers are no longer required to get quotes from just a few known insurance companies. Also, local and regional insurers can provide lower insurance rates for the same services. Accurate insurance estimates. Online quotes can only be accurate if the customers provide accurate and real info about their car models and driving history. Lying about past driving incidents can make the price estimates to be lower, but when dealing with an insurance company lying to them is useless. Usually, insurance companies will do research about a potential customer before granting him coverage. Online quotes can be sorted easily. Although drivers are recommended to not choose a policy just based on its price, drivers can easily sort quotes by insurance price. Using brokerage websites will allow drivers to get quotes from multiple insurers, thus making the comparison faster and easier. For additional info, money-saving tips, and free car insurance quotes, visit https://compare-autoinsurance.Org/ Compare-autoinsurance.Org is an online provider of life, home, health, and auto insurance quotes. This website is unique because it does not simply stick to one kind of insurance provider, but brings the clients the best deals from many different online insurance carriers. In this way, clients have access to offers from multiple carriers all in one place: this website. On this site, customers have access to quotes for insurance plans from various agencies, such as local or nationwide agencies, brand names insurance companies, etc. "Online quotes can easily help drivers obtain better car insurance deals. All they have to do is to complete an online form with accurate and real info, then compare prices", said Russell Rabichev, Marketing Director of Internet Marketing Company. CONTACT: Company Name: Internet Marketing CompanyPerson for contact Name: Gurgu CPhone Number: (818) 359-3898Email: [email protected]: https://compare-autoinsurance.Org/ SOURCE: Compare-autoinsurance.Org View source version on accesswire.Com:https://www.Accesswire.Com/595055/What-Are-The-Main-Benefits-Of-Comparing-Car-Insurance-Quotes-Online View photos
picture credit
to request, modification Contact us at Here or [email protected]