Local actor using a platform to inspire others – NBC 5 Dallas-Fort Worth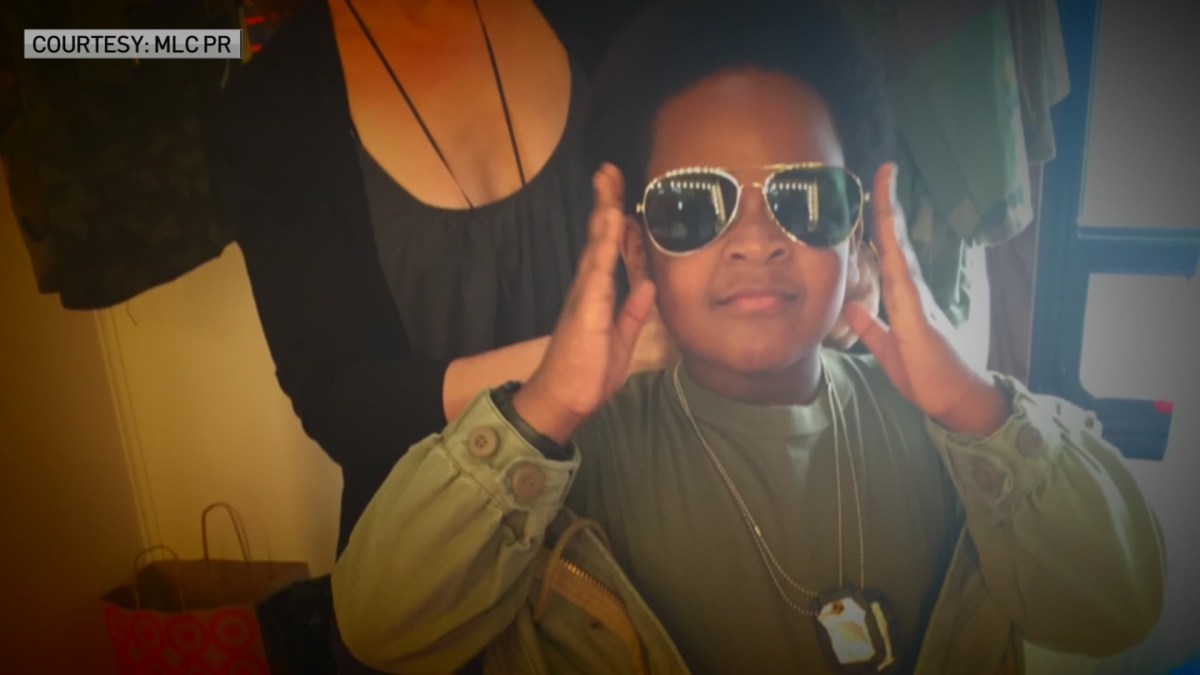 Travel 30 miles southwest of Dallas and you'll find yourself in Mansfield. This is where 13-year-old Keith Williams calls home when he's not on the big screen.
The young actor was born in Fort Worth but lives in Mansfield with his family and, at one point, attended Mary Jo Sheppard Elementary School. Williams was homeschooled for several years due to his burgeoning career.
He entered the entertainment industry when he was a toddler. While traveling to Los Angels to audition his older brother for a role in Hollywood, Williams also tried and landed a commercial.
10 years later, his journey continues. Williams has appeared in several major television shows and films, including "Good Boys," produced by Seth Rogan and Andy Goldberg.
"A lot of people in Mansfield don't believe it's me, they'll see me and say are you the kid from Good Boys?" And they'll say, yes, no, no, and they'll walk away, "laughed Williams. "
The past few months have been busy for Williams as he filmed a new show called The Astronauts on Nickelodeon.
"When I found out I booked The Astronauts, and it was on Nickelodeon, like my heart was beating in my chest," said Williams who grew up watching this channel.
"The astronauts are talking about a group of children who mistakenly get lost in space and have to learn to navigate a spaceship without their parents and being alone on their own, have to learn to work as a team," said Williams.
He said filming for the show started in February but stopped in March due to the pandemic. They started in July and finished the season in September.
"I felt like myself and my cast, we all felt really safe with all the extra work the production and crew were putting into it, with all the masks and designated areas that we could be in," Williams said. about his work during a pandemic.
He tries to balance being a kid while working as a professional actor, but 2020 has forced him and many young people to have very grown-up conversations.
After the death of George Floyd, many families came together to talk about the realities of racial injustice.
"It's just like a really sad situation and when it first happened I really thought about it that it could have been me, or one of my family members, male or female. C 'is really sad, and I feel like my part in this situation is that I really want to be this super enthusiastic young black man that other African Americans can look up to, because I feel like we really need him now " Williams said.
Even though Williams has achieved a lot more than the average 13-year-old, he hasn't finished.
He wants to become a producer. He is currently working on a project as executive producer of a book called "Sophie Washington". A series by Tonya Duncan Ellis, who is an author from Houston.
"When I was younger I used to always read the book. I got the idea to show it to my management and they'd say, 'Keith, you should do this', and I'm like 'Yeah you're right!' So, actually, I watched it, and it actually turns out like it is as we speak. Like all the time, I get emails saying, "Keith … Sophie Washington is at work", and I'm like it's crazy I "I'm actually an executive producer."
Williams also wants to one day open a zoo for exotic animals.
"I am literally an animal fanatic," Willimas said. Her favorite animal is an aye-aye, which belongs to the lemur family. He said he fell in love with exotic animals after a show he watched growing up called Wild Kratts.
Ultimately, the teenager hopes his trip so far motivates others to pursue their dreams too.
"Be yourself, stay true to yourself and stay positive, and follow your dreams," Williams said.
What Are The Main Benefits Of Comparing Car Insurance Quotes Online
LOS ANGELES, CA / ACCESSWIRE / June 24, 2020, / Compare-autoinsurance.Org has launched a new blog post that presents the main benefits of comparing multiple car insurance quotes. For more info and free online quotes, please visit https://compare-autoinsurance.Org/the-advantages-of-comparing-prices-with-car-insurance-quotes-online/ The modern society has numerous technological advantages. One important advantage is the speed at which information is sent and received. With the help of the internet, the shopping habits of many persons have drastically changed. The car insurance industry hasn't remained untouched by these changes. On the internet, drivers can compare insurance prices and find out which sellers have the best offers. View photos The advantages of comparing online car insurance quotes are the following: Online quotes can be obtained from anywhere and at any time. Unlike physical insurance agencies, websites don't have a specific schedule and they are available at any time. Drivers that have busy working schedules, can compare quotes from anywhere and at any time, even at midnight. Multiple choices. Almost all insurance providers, no matter if they are well-known brands or just local insurers, have an online presence. Online quotes will allow policyholders the chance to discover multiple insurance companies and check their prices. Drivers are no longer required to get quotes from just a few known insurance companies. Also, local and regional insurers can provide lower insurance rates for the same services. Accurate insurance estimates. Online quotes can only be accurate if the customers provide accurate and real info about their car models and driving history. Lying about past driving incidents can make the price estimates to be lower, but when dealing with an insurance company lying to them is useless. Usually, insurance companies will do research about a potential customer before granting him coverage. Online quotes can be sorted easily. Although drivers are recommended to not choose a policy just based on its price, drivers can easily sort quotes by insurance price. Using brokerage websites will allow drivers to get quotes from multiple insurers, thus making the comparison faster and easier. For additional info, money-saving tips, and free car insurance quotes, visit https://compare-autoinsurance.Org/ Compare-autoinsurance.Org is an online provider of life, home, health, and auto insurance quotes. This website is unique because it does not simply stick to one kind of insurance provider, but brings the clients the best deals from many different online insurance carriers. In this way, clients have access to offers from multiple carriers all in one place: this website. On this site, customers have access to quotes for insurance plans from various agencies, such as local or nationwide agencies, brand names insurance companies, etc. "Online quotes can easily help drivers obtain better car insurance deals. All they have to do is to complete an online form with accurate and real info, then compare prices", said Russell Rabichev, Marketing Director of Internet Marketing Company. CONTACT: Company Name: Internet Marketing CompanyPerson for contact Name: Gurgu CPhone Number: (818) 359-3898Email: [email protected]: https://compare-autoinsurance.Org/ SOURCE: Compare-autoinsurance.Org View source version on accesswire.Com:https://www.Accesswire.Com/595055/What-Are-The-Main-Benefits-Of-Comparing-Car-Insurance-Quotes-Online View photos
picture credit
to request, modification Contact us at Here or [email protected]