Director, writer, actor of the forty years version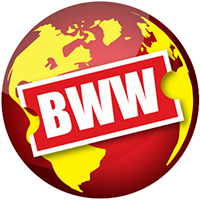 The Sundance Institute nonprofit announced today that Radha Blank will receive the 2020 Vanguard Award presented by Acura, awarded annually to an artist whose work showcases the art of storytelling and creative independence. The award honors the artistic achievement of her first feature film as a director, The Forty-Year-Old Version, which premiered at the 2020 Sundance Film Festival and was developed by Blank at the Institute's labs. The Institute invites fans and supporters of independent cinema to celebrate Radha with a special event on Wednesday, December 2, 2020 hosted on Sundance Collab, the community platform for creators around the world. The celebration, free for all, will feature Octavia spencer, who was Blank's advisor at Labs, and a conversation between Blank and 2019 Vanguard Award winner Lulu Wang (The Farewell).
Radha received the Best Director Award, US Dramatic after The Forty-Year-Old Version had its world premiere in the US Dramatic Competition category at the 2020 Sundance Film Festival. Sundance's support for the project included development at Screenwriters Lab, Directors Lab, Creative Producing Summit, and Catalyst Forum, as part of the Institute's programs that discover, support and amplify risky and exciting independent artists in film, theater and media. Radha recently received 2 Gotham Award nominations, the Bingham Ray Breakthrough Director Award and Best Screenplay, and was also named by Variety as one of the 10 Directors to Watch in 2020.
The Forty-Year-Old Version is a hilariously candid and deeply personal debut from the writer / director Radha blank. Radha, an unlucky New York playwright, is in desperate need of a breakthrough before 40. But when she foils what appears to be her latest hit, she has no choice but to reinvent herself as rapper RadhaMUSPrime. The Forty-Year-Old Version follows Radha as she oscillates between the worlds of Hip Hop and the theater on a quest to find her true voice. A new addition to New York's slice of life canon shot in lush 35mm black and white, Blank's film is an ode to the dissatisfied and to those whose adversity gives them a unique story to tell. Acquired by Netflix during the 2020 Sundance Film Festival, the film is currently available on Netflix.
"Radha's singular vision, unique voice and comedic tone were immediately captivating," said Michelle Satter, founding director of the Sundance feature film program. "We were proud to offer Rahda the time and space to develop her skills as a screenwriter, director and actress in our labs. She developed the script with the support of enthusiastic advisers and her creative process was as rewarding to watch as it was to see the premiere at the last Sundance Film Festival. We are very excited to celebrate Radha on December 2 and honor her visionary talent with our 2020 Vanguard Award. "
"It's a pleasure to be recognized by my family at Sundance Institute, who have been behind me since the very start of the journey for this film. They provided support for my vision, developing my voice in the screenwriting and directing labs – where I not only received essential mentorship, but also cultivated fellowship with other filmmakers who, much like the wonderful champions of Sundance, will be a cherished part of my life and career from here on out forever. Thank you so much Sundance for seeing me and raising me. for my first film. Receiving this award confirms my path as a director, and it's a hell of a way to start my career. Thank you! Radha Blank.
The Sundance Institute Vanguard Award recognizes artists whose work and vision represent the highest level of innovation, originality and independence, as advocated by the Institute's feature film program under the direction of Satter over its 30 year history. Past Vanguard Award winners include Benh Zeitlin (2012), Ryan Coogler (2013), Damien Chazelle (2014), Marielle Heller (2015), Nate parker (2016), Dee Rees (2017), Riley Boots (2018) and Lulu Wang (2019). Acura has awarded the award since 2015.
To register to attend the celebration, go to: https://collab.sundance.org/catalog/Radha-Blank-Vanguard-Award
More hot stories for you
What Are The Main Benefits Of Comparing Car Insurance Quotes Online
LOS ANGELES, CA / ACCESSWIRE / June 24, 2020, / Compare-autoinsurance.Org has launched a new blog post that presents the main benefits of comparing multiple car insurance quotes. For more info and free online quotes, please visit https://compare-autoinsurance.Org/the-advantages-of-comparing-prices-with-car-insurance-quotes-online/ The modern society has numerous technological advantages. One important advantage is the speed at which information is sent and received. With the help of the internet, the shopping habits of many persons have drastically changed. The car insurance industry hasn't remained untouched by these changes. On the internet, drivers can compare insurance prices and find out which sellers have the best offers. View photos The advantages of comparing online car insurance quotes are the following: Online quotes can be obtained from anywhere and at any time. Unlike physical insurance agencies, websites don't have a specific schedule and they are available at any time. Drivers that have busy working schedules, can compare quotes from anywhere and at any time, even at midnight. Multiple choices. Almost all insurance providers, no matter if they are well-known brands or just local insurers, have an online presence. Online quotes will allow policyholders the chance to discover multiple insurance companies and check their prices. Drivers are no longer required to get quotes from just a few known insurance companies. Also, local and regional insurers can provide lower insurance rates for the same services. Accurate insurance estimates. Online quotes can only be accurate if the customers provide accurate and real info about their car models and driving history. Lying about past driving incidents can make the price estimates to be lower, but when dealing with an insurance company lying to them is useless. Usually, insurance companies will do research about a potential customer before granting him coverage. Online quotes can be sorted easily. Although drivers are recommended to not choose a policy just based on its price, drivers can easily sort quotes by insurance price. Using brokerage websites will allow drivers to get quotes from multiple insurers, thus making the comparison faster and easier. For additional info, money-saving tips, and free car insurance quotes, visit https://compare-autoinsurance.Org/ Compare-autoinsurance.Org is an online provider of life, home, health, and auto insurance quotes. This website is unique because it does not simply stick to one kind of insurance provider, but brings the clients the best deals from many different online insurance carriers. In this way, clients have access to offers from multiple carriers all in one place: this website. On this site, customers have access to quotes for insurance plans from various agencies, such as local or nationwide agencies, brand names insurance companies, etc. "Online quotes can easily help drivers obtain better car insurance deals. All they have to do is to complete an online form with accurate and real info, then compare prices", said Russell Rabichev, Marketing Director of Internet Marketing Company. CONTACT: Company Name: Internet Marketing CompanyPerson for contact Name: Gurgu CPhone Number: (818) 359-3898Email: [email protected]: https://compare-autoinsurance.Org/ SOURCE: Compare-autoinsurance.Org View source version on accesswire.Com:https://www.Accesswire.Com/595055/What-Are-The-Main-Benefits-Of-Comparing-Car-Insurance-Quotes-Online View photos
picture credit
to request, modification Contact us at Here or [email protected]