Yale Hollywood Film Festival Sets 2020 Dates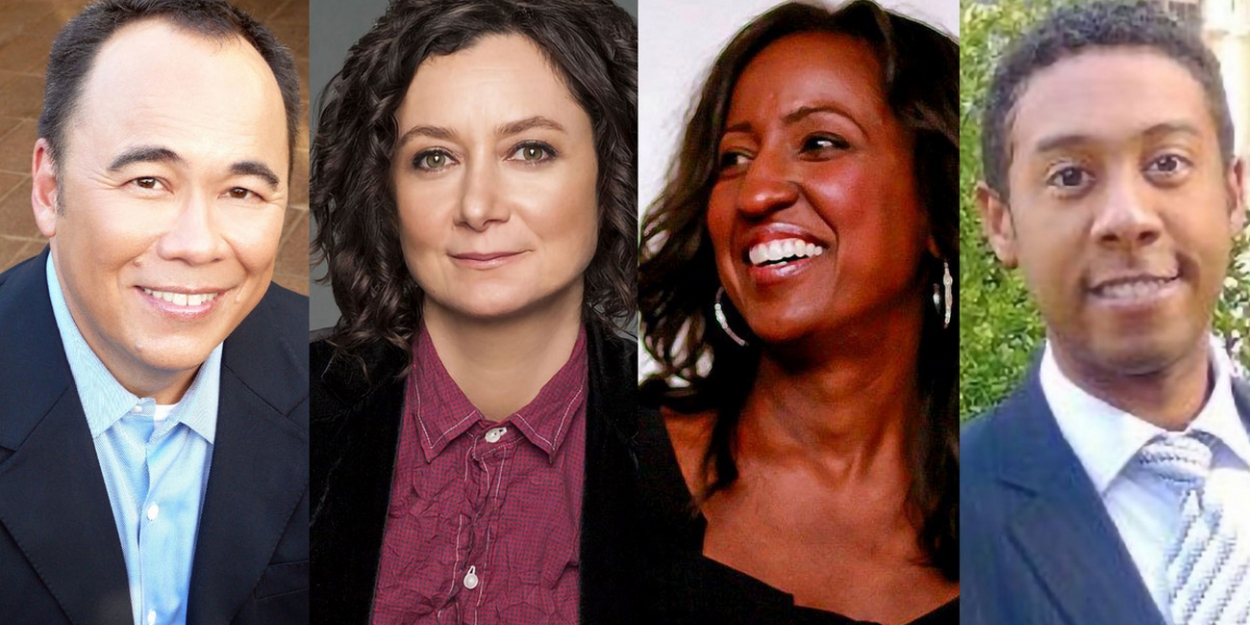 Yale in Hollywood will present its first global virtual film festival, Yale in Hollywood Fest, from December 3-5, 2020, with a three-day line-up of feature films and shorts and a esteemed alumni jury of actress Sara Gilbert, from producer Chris Lee, filmmaker Melissa Haizlip and manager Ran Aubrey Frazier.
This year, all Yale in Hollywood Fest screenings and events are free to the public and the world. On Thursday, December 3, YIH Fest will open with the satirical feature film Voyeur by Delilah Napier and Lucy Powers, produced and directed by the thespian duo while they were students at Yale University for their joint thesis project in theatrical studies. Voyeur just won the Best American Feature Film and the Audience Award for Best Feature at the 2020 SoHo International Film Festival. Live Q&A with Delilah and Lucy at 5 pm PT / 8 pm ET.
On Friday December 4th, YIH Fest will present two short film programs including Bridget Moloney's Sundance entry "Blocks" and the world premiere of YIH Fest programmer Melissa Johnson "Aspire to Santorini." Q&A with the short filmmakers at 5 p.m. PT / 8 p.m. ET.
On Saturday, December 5, YIH Fest will close with Seaside from former Yale director Sam Zalutsky, a women-focused revenge thriller set amid the visually dramatic landscapes of the Oregon coast. Live Q&A with Sam at 5 p.m. PT / 8 p.m. ET, followed by jurors announcing the festival's awards.
Yale in Hollywood Fest presents feature films and short films that include at least one Yale student, alumnus, or current staff member in chairing, producing, writing, or directing. All events, including screenings and live broadcasts, will be available directly on the official Yale in Hollywood Fest website: http://www.yihfest.com
The 2020 Yale in Hollywood Fest Alumni Jury is led by Chris Lee, veteran producer and founder and director of the Academy of Creative Media (ACM) at the University of Hawaii. Chris is the former president of production at Columbia Pictures and TriStar Pictures, the first Asian American to lead production in a Hollywood studio. Chris holds a BA in Politics Science by Yale.
Sara Gilbert is an American actress, director and producer best known for her role as Darlene Conner on the ABC sitcom Roseanne, for which she received two Primetime Emmy Award nominations. Sara graduated from Yale University with a major in art.
Ran Aubrey Frazier is manager at Authentic Talent and Literary Management. An acting student at performing arts schools outside of Baltimore, Ran graduated magna cum laude from Yale in Film and Theater Studies, before enrolling at Harvard Law School, where he was an editor, Harvard Law Review's Outreach Editor and Director of Diversity.
Melissa Haizlip is an award-winning filmmaker who traveled to Yale and is now based in New York City. His work addresses pressing social issues at the intersection of racial justice, social justice, activism and advocacy. Melissa's feature-length documentary M. SOUL !, won the 2020 Critics Choice Documentary Award, and was a finalist for the Library of Congress Inaugural 2019 Lavine / Ken Burns for Film Award, a new annual award that recognizes a filmmaker whose the documentary uses original research and compelling narrative to tell stories that touch on aspects of American history.
Founded and led by Kevin Winston, Yale in Hollywood is a Los Angeles-based volunteer organization that connects Yale students and alumni with the entertainment industry. Yale in Hollywood's Social Chair Quentin Lee is the director of the Yale in Hollywood Fest 2020. Hannah Ruth Earl and Melissa Johnson are short and feature film programmers, respectively.
All Yale in Hollywood Fest 2020 events are available for free worldwide through its official website: http://www.yihfest.com
Related Articles
See more TV

Stories
More hot stories for you
What Are The Main Benefits Of Comparing Car Insurance Quotes Online
LOS ANGELES, CA / ACCESSWIRE / June 24, 2020, / Compare-autoinsurance.Org has launched a new blog post that presents the main benefits of comparing multiple car insurance quotes. For more info and free online quotes, please visit https://compare-autoinsurance.Org/the-advantages-of-comparing-prices-with-car-insurance-quotes-online/ The modern society has numerous technological advantages. One important advantage is the speed at which information is sent and received. With the help of the internet, the shopping habits of many persons have drastically changed. The car insurance industry hasn't remained untouched by these changes. On the internet, drivers can compare insurance prices and find out which sellers have the best offers. View photos The advantages of comparing online car insurance quotes are the following: Online quotes can be obtained from anywhere and at any time. Unlike physical insurance agencies, websites don't have a specific schedule and they are available at any time. Drivers that have busy working schedules, can compare quotes from anywhere and at any time, even at midnight. Multiple choices. Almost all insurance providers, no matter if they are well-known brands or just local insurers, have an online presence. Online quotes will allow policyholders the chance to discover multiple insurance companies and check their prices. Drivers are no longer required to get quotes from just a few known insurance companies. Also, local and regional insurers can provide lower insurance rates for the same services. Accurate insurance estimates. Online quotes can only be accurate if the customers provide accurate and real info about their car models and driving history. Lying about past driving incidents can make the price estimates to be lower, but when dealing with an insurance company lying to them is useless. Usually, insurance companies will do research about a potential customer before granting him coverage. Online quotes can be sorted easily. Although drivers are recommended to not choose a policy just based on its price, drivers can easily sort quotes by insurance price. Using brokerage websites will allow drivers to get quotes from multiple insurers, thus making the comparison faster and easier. For additional info, money-saving tips, and free car insurance quotes, visit https://compare-autoinsurance.Org/ Compare-autoinsurance.Org is an online provider of life, home, health, and auto insurance quotes. This website is unique because it does not simply stick to one kind of insurance provider, but brings the clients the best deals from many different online insurance carriers. In this way, clients have access to offers from multiple carriers all in one place: this website. On this site, customers have access to quotes for insurance plans from various agencies, such as local or nationwide agencies, brand names insurance companies, etc. "Online quotes can easily help drivers obtain better car insurance deals. All they have to do is to complete an online form with accurate and real info, then compare prices", said Russell Rabichev, Marketing Director of Internet Marketing Company. CONTACT: Company Name: Internet Marketing CompanyPerson for contact Name: Gurgu CPhone Number: (818) 359-3898Email: [email protected]: https://compare-autoinsurance.Org/ SOURCE: Compare-autoinsurance.Org View source version on accesswire.Com:https://www.Accesswire.Com/595055/What-Are-The-Main-Benefits-Of-Comparing-Car-Insurance-Quotes-Online View photos
picture credit
to request, modification Contact us at Here or [email protected]