Regina King's remarkable and brilliantly crafted drama One night in Miami … will stream on Amazon Prime Video starting Friday, January 15.
Based on the play of the same name by Kemp Powers, the film is largely set during a night out in 1964. After a victorious boxing match, Cassius Clay (Riverdale's Eli Goree), soon known as Muhammad Ali, meets three of his friends – Malcolm X (High fidelitys Kingsley Ben-Adir), Sam Cooke (HamiltonLeslie Odom Jr.) and Jim Brown (The invisible Man's Aldis Hodge). The four men come together to celebrate Clay's victory as they reflect on the accomplishment and engage in a series of in-depth conversations about their values, responsibility to civil rights, and where they stand in history. It's an emotionally powerful and incredibly insightful exploration of the lives and humanity of these men.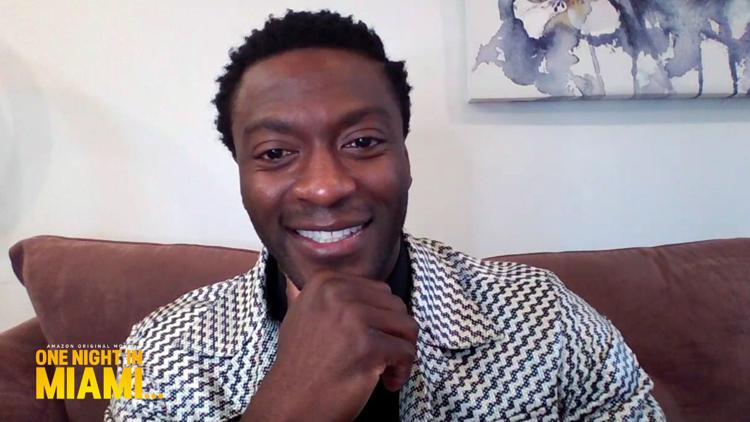 Hodge recently spoke to us via a Zoom video on the portrayal of former professional football player and actor Jim Brown. The 34-year-old North Carolina native discussed his belonging to two Malcolm X stories (the other is Spike Lee's 1992 biopic Malcolm X), the wisdom he gathered from the experience, and how Jim Brown's nature can "open your mind to a sense of reason."
Watch the video interview below and stream One night in Miami … this weekend on Amazon Prime Video.