POTSDAM A rhino, a scaled dragon and a trail of ducklings visited Ives Park on Saturday afternoon.
The inaugural Potsdam Snowman Festival brought around 50 people to the frozen bank of the Raquette River, where the fantasy of snow emerged from children, parents, students and teachers from the north of the country, all artists of the day.
Organized by the North Country Childrens Museum, St. Lawrence County Arts Council, Big Spoon Kitchen, SUNY Potsdam and the village chamber of commerce, the festival and competition was held near the Ives Park lookout, with stations of cordoned off construction to keep teams at bay.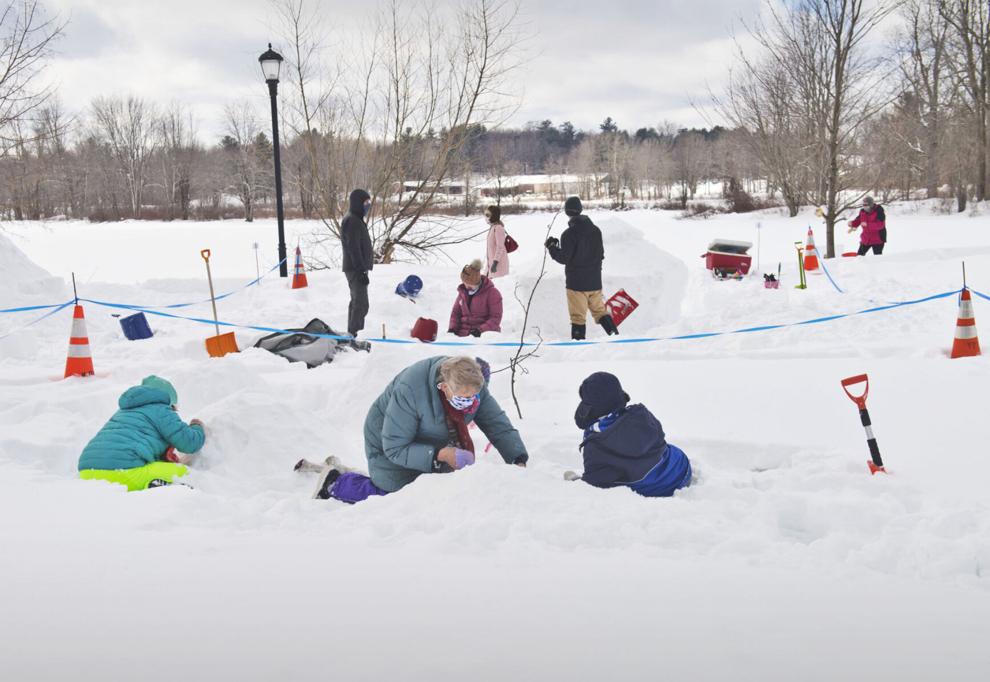 The weekend snow wasn't ideal for packing, but the teams made the most of the frozen flakes, using cookware, hot water, mold, dye and accessories to bring it to life. to the heavy white blanket covering the park.
Liza Paige, an arts educator at the Children's Museum and an arts instructor at SUNY Potsdam, said she was happy with the turnout from two dozen teams who competed in five categories.
Judges Emily Garland, art teacher at Potsdam High School; Jim Murray, vice-president of the SLC Arts Council; and Todd Canedy, associate professor of theater and dance SUNY Potsdam; awarded Best in Show to the Hughes family for their upside down snowman. Nick and Megan Hughes, along with their sons Theo, Owen and Isaac, received a Big Spoon Kitchen gift certificate as a prize.
Honors for Most Artist, Most Unique, Comedy and Northern Country were also announced, with the Maggie and Matt McKenna family recognized as Most Northern Country for their multicolored replica of the Ives Park gazebo surrounded of sculpted musicians playing a traditional concert in the park.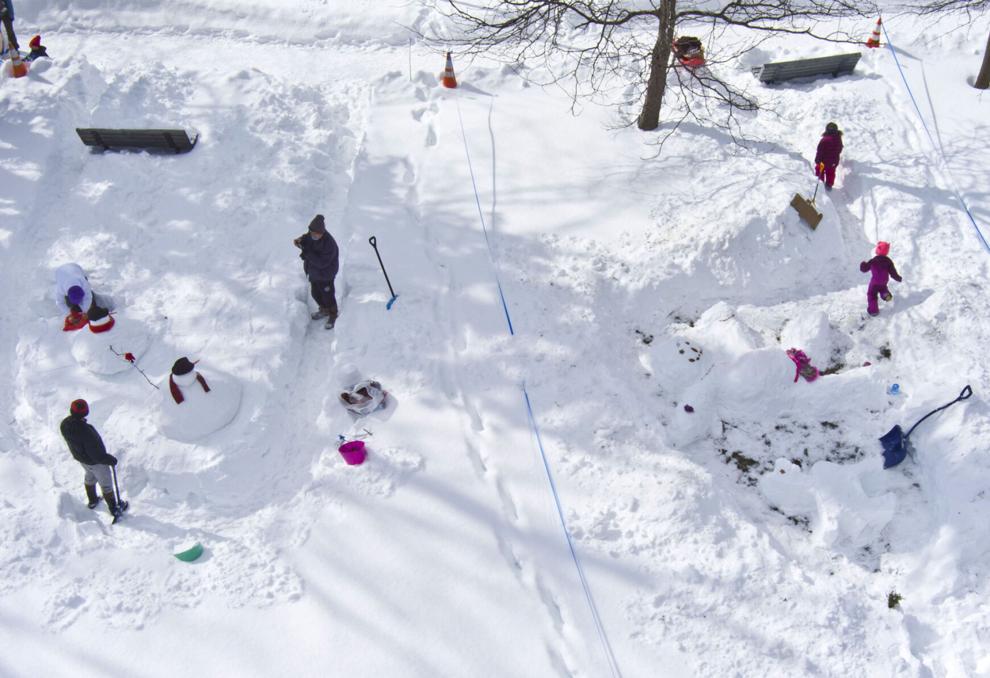 Team lists were limited to people living in the same household and masks were mandatory. With flushed cheeks and snowy eyelashes, the children trudged through the snow to depths half their height, breaking for hot chocolate and cookies at their stations.
Jeanna Matthews, professor of computer science at Clarkson University, spent the day making a mother duck and ducklings with her daughter Abigail, who graduated from Clarkson in 2019. The couple traveled from their Massena home, where similar molded ducklings line the porch.
Xiaoli Wang, an analyst for Clarksons' information technology department, said his vision is of a father and son celebrating the Lunar New Year. The snow duo held branches like hands and were dressed in red for good fortune.
Cynthia Mondesir, pediatrician for St. Lawrence Health System in Potsdam, trained a snow dancer with her husband Justin Doyle and 5 year old daughter Katherine Doyle. The snow dancer was complete with a tutu and flowers in recital and stood next to her dog Biscuit, modeled on the family's puppy.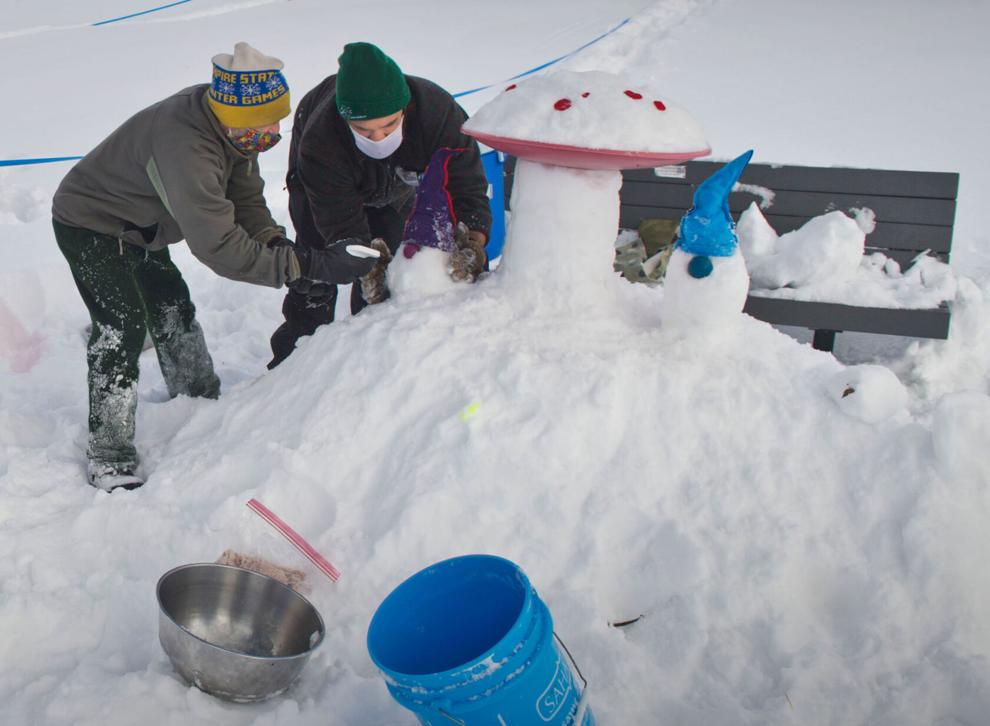 The Snow Dancer received an honorable mention, featuring a bearded dragon, a family of gnomes housed under a mushroom, and a classically styled snowman named Pop Pop.
Ms Mondesir, who moved with her family to the north of the country from Alberta, Canada, last June, said the community gathering brought midsummer joy. Next month, the COVID-19 health crisis will enter its second year in New York City.
These opportunities help teach my daughter that she is still okay, she says. That even in a pandemic, we can be OK.