Hong Kongs Filmart Online finds opportunity in crisis for 2021 edition | Features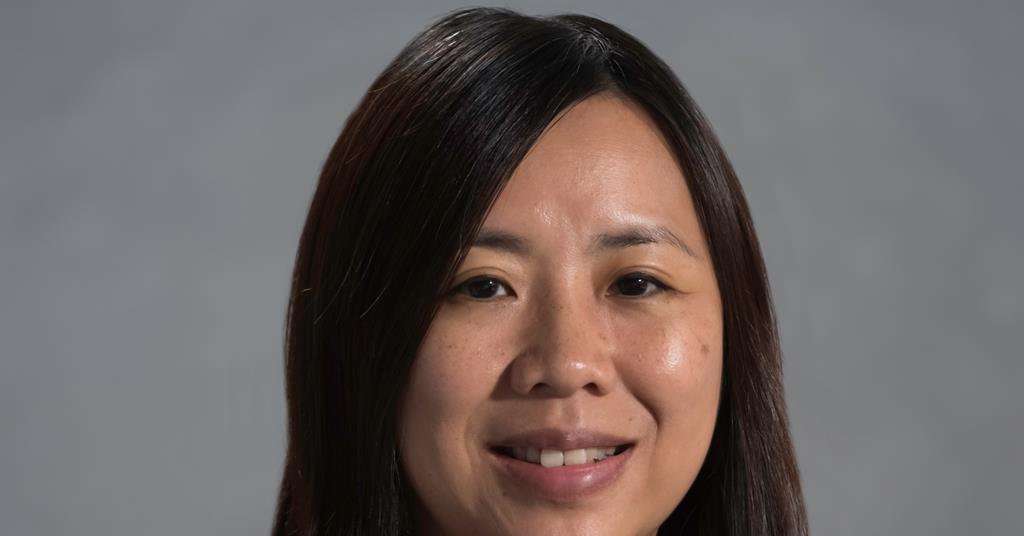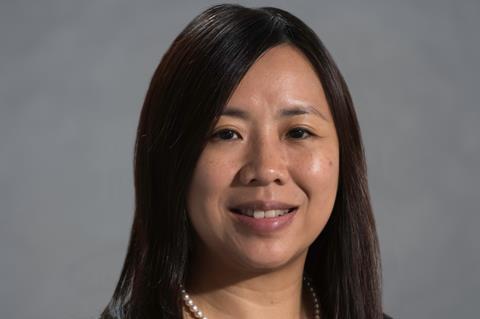 The Hong Kong international film and television market (Filmart Online, March 15-18) is returning to its traditional dates after being pushed back to August last year due to the pandemic, and will take place online for the second time.
Filmart, which remains the premium international market for Asian film and television content, became one of the first major events to postpone in March 2020 as the pandemic spread across the world.
But there is always an opportunity in every crisis, says Peggie Liu, senior service promotion manager at Filmart Online, organizer of the Hong Kong Trade Development Council (HKTDC).
The online format has proven effective in breaking down geographic barriers, attracting new exhibitors and buyers who previously were not able to attend due to the schedule of events or the travel time and costs involved.
Looking back on 2020, ahead of its next 25th edition, Liu recalls: It was a whole new experience for most parties involved when we hosted the very first Filmart Online last year. We were learning all the tricks of the trade. The world is being remade [by Covid-19], which forces us to adapt a new thinking and Filmart must evolve accordingly.
Liu confirms that more than 2,000 online business meetings were recorded during the August event, which for the first time attracted visitors and exhibitors from territories such as Argentina, South Africa, Europe and the Middle East. However, the overall number of attendees and exhibitors fell by 20% and 25% year on year, respectively.
The pandemic took us all by surprise, Liu says. Some customers weren't ready even when we pushed it back to August as the production business was largely at a standstill and they didn't have new slates, while some of them were reluctant to go online.
But we all learn fast. Now they know what to expect and are much more excited than before. This year, they can sign up much earlier, without asking too much.
New goals
The target for this year is to reach 700 exhibitors, compared to 670 for the online market of last year and 888 for the physical market of 2019. Many repeat customers have confirmed their attendance, including iQiyi and Fantawild Animation from China , Gaga Corporation and NHK from Japan, Contents Panda and Mirovision from South Korea, Frances Studiocanal, Germanys ZDF and the US companies MultiVisionnaire Pictures and Shoreline Entertainment.
Hong Kong companies include Media Asia, Emperor Motion Pictures, One Cool, Universe, and PCCW.
Having repeat customers who come back to support us is the best metric for measuring the success of an event, Liu says.
Some that skipped Filmart Online last year will also return, including South Koreas Lotte, Indonesia MNC, Gaumont and Wide from France, and the Malaysian Pavilion.
A total of 23 pavilions have been confirmed including Japan, South Korea, Taiwan, Thailand, EU and United States, as well as various pavilions from cities and provinces in China, all of them regulars. New exhibitors include Chinas Bilibili and GMA from the Philippines.
2022 challenges and plans
Liu is fully aware of the challenges ahead, especially the unexpected technical issues related to network transmissions as well as the quality of sound and picture experienced in recent years at Filmart Online.
IT support continues to be crucial as more daily events are scheduled over the course of four days this year, including seven online conferences on topics that tackle the new standard, such as virtual production and Asian OTT streaming. A content showcase will also be offered to exhibitors to promote their latest offers through several online sessions.
In the pre-Covid days, physical Filmart was a leading launching pad for top-tier titles from Hong Kong and beyond. Liu and his team are now working hard to bring physical press conferences online, with the presence of stars.
Accredited Filmart Online delegates can also attend the 19th Hong Kong-Asia Film Financing Forum (HAF), which is taking place simultaneously online. Filmart Online will take place shortly after the virtual European film market, after the Berlinale moved the latter from March 1 to 5.
As the world continues to grapple with the pandemic, Liu is hopeful that a physical Filmart can return in 2022 or at least a hybrid version.
People in the cinema like to gather their creative minds over a drink or a meal, Liu says. After all, video conferencing is not the same as face to face. Lack of human contact can be difficult.
What Are The Main Benefits Of Comparing Car Insurance Quotes Online
LOS ANGELES, CA / ACCESSWIRE / June 24, 2020, / Compare-autoinsurance.Org has launched a new blog post that presents the main benefits of comparing multiple car insurance quotes. For more info and free online quotes, please visit https://compare-autoinsurance.Org/the-advantages-of-comparing-prices-with-car-insurance-quotes-online/ The modern society has numerous technological advantages. One important advantage is the speed at which information is sent and received. With the help of the internet, the shopping habits of many persons have drastically changed. The car insurance industry hasn't remained untouched by these changes. On the internet, drivers can compare insurance prices and find out which sellers have the best offers. View photos The advantages of comparing online car insurance quotes are the following: Online quotes can be obtained from anywhere and at any time. Unlike physical insurance agencies, websites don't have a specific schedule and they are available at any time. Drivers that have busy working schedules, can compare quotes from anywhere and at any time, even at midnight. Multiple choices. Almost all insurance providers, no matter if they are well-known brands or just local insurers, have an online presence. Online quotes will allow policyholders the chance to discover multiple insurance companies and check their prices. Drivers are no longer required to get quotes from just a few known insurance companies. Also, local and regional insurers can provide lower insurance rates for the same services. Accurate insurance estimates. Online quotes can only be accurate if the customers provide accurate and real info about their car models and driving history. Lying about past driving incidents can make the price estimates to be lower, but when dealing with an insurance company lying to them is useless. Usually, insurance companies will do research about a potential customer before granting him coverage. Online quotes can be sorted easily. Although drivers are recommended to not choose a policy just based on its price, drivers can easily sort quotes by insurance price. Using brokerage websites will allow drivers to get quotes from multiple insurers, thus making the comparison faster and easier. For additional info, money-saving tips, and free car insurance quotes, visit https://compare-autoinsurance.Org/ Compare-autoinsurance.Org is an online provider of life, home, health, and auto insurance quotes. This website is unique because it does not simply stick to one kind of insurance provider, but brings the clients the best deals from many different online insurance carriers. In this way, clients have access to offers from multiple carriers all in one place: this website. On this site, customers have access to quotes for insurance plans from various agencies, such as local or nationwide agencies, brand names insurance companies, etc. "Online quotes can easily help drivers obtain better car insurance deals. All they have to do is to complete an online form with accurate and real info, then compare prices", said Russell Rabichev, Marketing Director of Internet Marketing Company. CONTACT: Company Name: Internet Marketing CompanyPerson for contact Name: Gurgu CPhone Number: (818) 359-3898Email: [email protected]: https://compare-autoinsurance.Org/ SOURCE: Compare-autoinsurance.Org View source version on accesswire.Com:https://www.Accesswire.Com/595055/What-Are-The-Main-Benefits-Of-Comparing-Car-Insurance-Quotes-Online View photos
picture credit
to request, modification Contact us at Here or [email protected]