LA Goth nightclub known for its rituals and secrecy has closed over accusations of sexual misconduct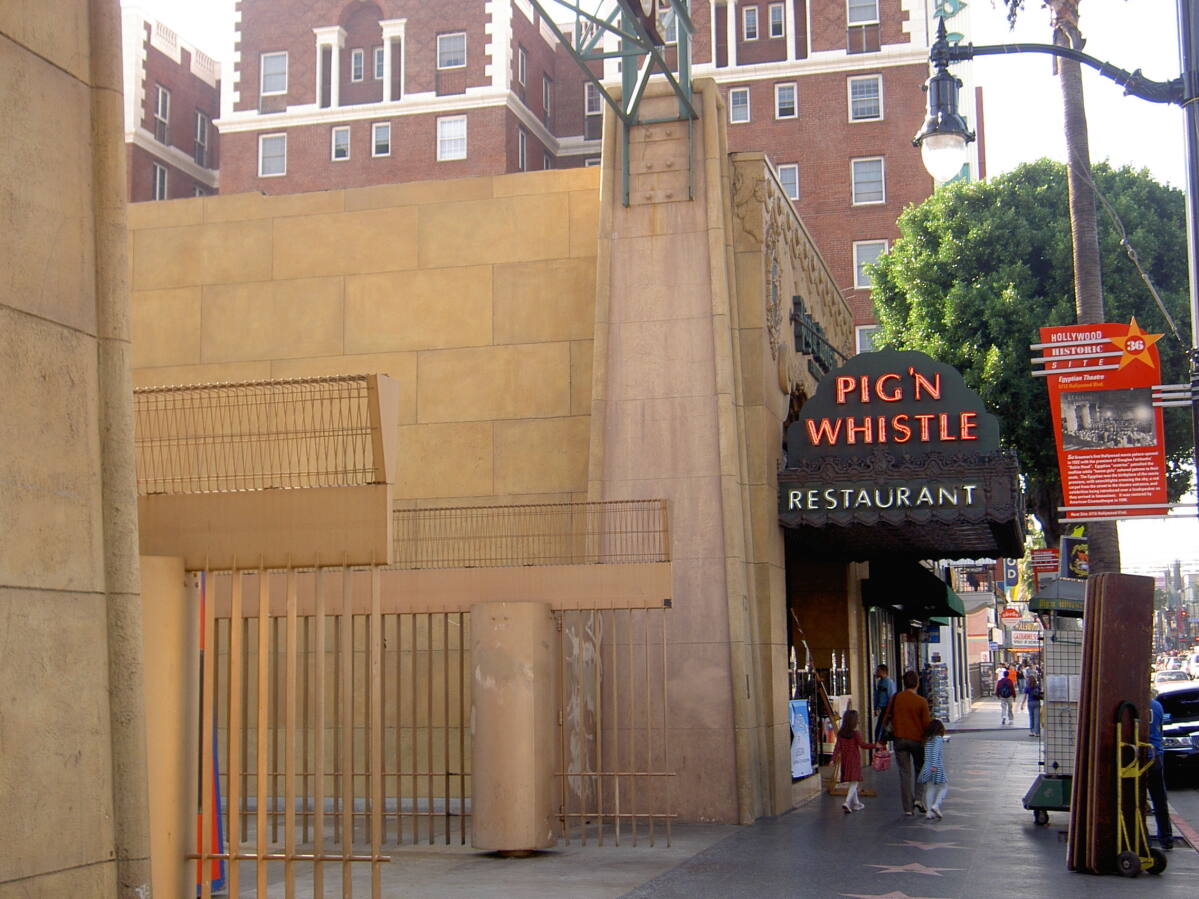 This was also the case for the members. Bravin "hit me right away, and he was using the same methods and lines for all of my friends:" Oh, you inspired my set tonight. "We were all rolling our eyes, but there was a pressure to be like 'Thank you,'" said member Alison Waxman, 28. "He was the owner; you had to play nice and appease him.
Bravin's unwanted attention made members nervous about coming to see him to report other incidents. One evening, Waxman said, two men she didn't know crept up behind her on Cloak's dance floor, grabbed her by the hair and tried to pull her away from the crowd.
"Of course we were all scared to talk" to Bravin and Patterson, she said.
Bravin told The Times that "due to my unacceptable ignorance of an existing power dynamic between myself as a co-owner of Cloak & Dagger and the members, I have come to understand how my flirtatious communication could have been inappropriate. and unacceptable. "
Former employees also said Bravin and Patterson cut corners when it comes to safety.
"Everyone who worked under them really wanted to keep the place safe," Morgan said. "But they had all the power, and every decision was beyond them. We were never empowered to really solve things. The responsibility ended with them, and [safety] was not their intention. "
Lesser, who worked for the club full-time or part-time from its inception in 2015 until 2020, said she was physically assaulted by a venue owner at one of Cloak's festivals.
"He grabbed me and dragged me out of a back room and said, 'I can touch whoever I want.' I was really shaken up and I said to Michael and Adam, and they said, 'We're going to take care of this,' but all I got was a half-bonkers apology, and they said: 'So now we're all fine.' "
While the Pig 'N Whistle employed a professional security guard in the main bar and had a doorman to manage the entrance to Cloak & Dagger, staff members said the bar left the Goth club more or less on its own. .
For safety, Cloak relied heavily on volunteer members, who wore red pins and were portrayed on social media as trusted figures to find out if members felt unsafe. But they were mostly friends of the owners with no safety training. Some took their role seriously, but confusion over exactly who was responsible made it difficult to deal with misconduct.
"When people came to them with security issues," Morgan said, "they just weren't equipped to deal with it." Former members have used phrases such as "completely enlightened", "very uncomfortable" and "completely mad" to describe their experiences of reporting misconduct.
Patterson said, "As far as I know they have reported every incident to us and to my knowledge we have dealt with every issue brought to our attention."
Cloak & Dagger hired UCLA professor and music industry consultant Tiffany Naiman to try and sort out security concerns for about six months in early 2020 (Naiman confirmed to The Times that she had consulted with Cloak but declined to answer questions due to health concerns.)
COVID-19 shut down Cloak & Dagger in March 2020, although the club continued to broadcast live DJ sets. The issues simmering around the harassment quickly collided with the club's response to the Black Lives Matter protests.
Vanessa Benton, a 27-year-old black member, was angry that a seemingly progressive nightclub was doing so little to help the cause.
"We were in the streets demonstrating and then we got an email saying, 'Come and party'," she said. "I approached them with respect, saying, 'I'm a black member, and it's disturbing that you haven't said anything yet.'"
Amid more criticism, Bravin, Patterson and Naiman held a Zoom call for longtime members on June 23, 2020. According to several attendees, the call collapsed when Waxman told Bravin, as dozens of assembled members listened to him, that "you have to stop hitting all the women who come in. We don't like it, we're half your age, it's inappropriate."
"I was totally surprised and offended," said Craig Klein, a theater and nightlife executive who was on call. "I immediately contacted everyone I worked with in the nightlife to tell them to avoid Cloak. I was furious."
After the call, in an angst-filled Instagram post, Bravin wrote, "My behavior was inappropriate and unacceptable," adding that he "was also educating me on why and how my behavior could be harmful and emotionally manipulative. "
Shortly after being contacted by The Times in January about Cloak & Dagger's alleged toxic atmosphere, Bravin and Patterson announced that the club was shutting down and removed all of their social media content.
"Thank you for your business and support over the years. We wish you the best," they said in a brief statement to members.
Rather than cover up her Cloak & Dagger knife tattoo, Morgan decided to keep it as a reminder of what she hoped the club might be and as a tribute to the friends she found there, despite all that s 'passed through these dimly lit rooms.
"It was like putting someone under the spell," Morgan said. "Once you believe someone is magical and cares about you, it's so hard to undo that."
This story originally appeared in Los Angeles Times.
___
(c) 2021 the Los Angeles Times. Visit the Los Angeles Times at www.latimes.com. Distributed by Tribune Content Agency, LLC.
What Are The Main Benefits Of Comparing Car Insurance Quotes Online
LOS ANGELES, CA / ACCESSWIRE / June 24, 2020, / Compare-autoinsurance.Org has launched a new blog post that presents the main benefits of comparing multiple car insurance quotes. For more info and free online quotes, please visit https://compare-autoinsurance.Org/the-advantages-of-comparing-prices-with-car-insurance-quotes-online/ The modern society has numerous technological advantages. One important advantage is the speed at which information is sent and received. With the help of the internet, the shopping habits of many persons have drastically changed. The car insurance industry hasn't remained untouched by these changes. On the internet, drivers can compare insurance prices and find out which sellers have the best offers. View photos The advantages of comparing online car insurance quotes are the following: Online quotes can be obtained from anywhere and at any time. Unlike physical insurance agencies, websites don't have a specific schedule and they are available at any time. Drivers that have busy working schedules, can compare quotes from anywhere and at any time, even at midnight. Multiple choices. Almost all insurance providers, no matter if they are well-known brands or just local insurers, have an online presence. Online quotes will allow policyholders the chance to discover multiple insurance companies and check their prices. Drivers are no longer required to get quotes from just a few known insurance companies. Also, local and regional insurers can provide lower insurance rates for the same services. Accurate insurance estimates. Online quotes can only be accurate if the customers provide accurate and real info about their car models and driving history. Lying about past driving incidents can make the price estimates to be lower, but when dealing with an insurance company lying to them is useless. Usually, insurance companies will do research about a potential customer before granting him coverage. Online quotes can be sorted easily. Although drivers are recommended to not choose a policy just based on its price, drivers can easily sort quotes by insurance price. Using brokerage websites will allow drivers to get quotes from multiple insurers, thus making the comparison faster and easier. For additional info, money-saving tips, and free car insurance quotes, visit https://compare-autoinsurance.Org/ Compare-autoinsurance.Org is an online provider of life, home, health, and auto insurance quotes. This website is unique because it does not simply stick to one kind of insurance provider, but brings the clients the best deals from many different online insurance carriers. In this way, clients have access to offers from multiple carriers all in one place: this website. On this site, customers have access to quotes for insurance plans from various agencies, such as local or nationwide agencies, brand names insurance companies, etc. "Online quotes can easily help drivers obtain better car insurance deals. All they have to do is to complete an online form with accurate and real info, then compare prices", said Russell Rabichev, Marketing Director of Internet Marketing Company. CONTACT: Company Name: Internet Marketing CompanyPerson for contact Name: Gurgu CPhone Number: (818) 359-3898Email: [email protected]: https://compare-autoinsurance.Org/ SOURCE: Compare-autoinsurance.Org View source version on accesswire.Com:https://www.Accesswire.Com/595055/What-Are-The-Main-Benefits-Of-Comparing-Car-Insurance-Quotes-Online View photos
picture credit
to request, modification Contact us at Here or [email protected]