Oro Grande Days set to return in April after last year's cancellation due to COVID-19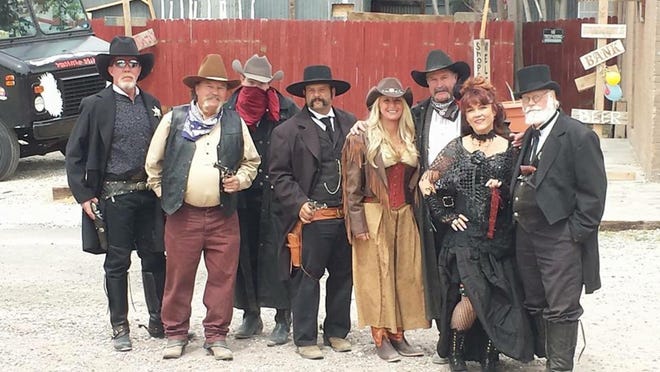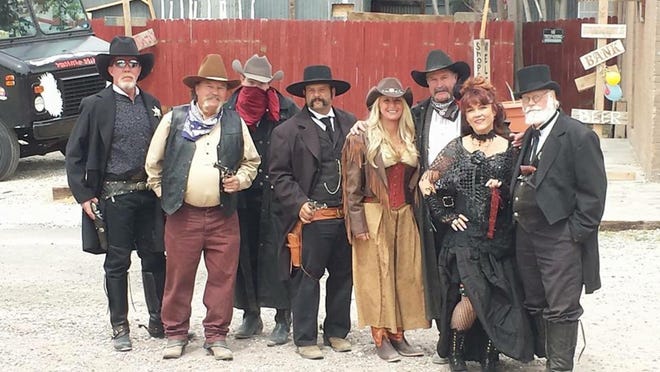 Organizers of the 6th annual Oro Grande Days hope to bring back a sense of normalcy when the Western-themed event returns next month after being canceled last year due to the COVID-19 pandemic.
The two-day celebration of the history of Oro Grandes begins on April 10 in the small historic town along Old Route 66. Like the previous installments, this year's Oro Grande Days are expected to welcome many visitors and organizers. events dressed in western clothing.
Vendors will offer clothing, artwork, trinkets and other treasures, and musical acts will be performed daily. DJ KevDog will also provide music at the celebration, including a car show, beer garden, costume contest and tours of the city cemetery.
After being closed last year, they were very excited to invite everyone to Oro Grande for a fun time, said Joe Manners, who is a keeper of the century-old cemetery and unofficial mayor of Oro Grande.
The auto show is scheduled for Saturday April 10 and offers attendees the chance to win trophies. The registration fee is $ 20 per vehicle and includes a free t-shirt. Car check-in begins at 8 a.m. on April 10. The winners will be announced at noon.
The auto show is always a popular draw, with its brilliant hotrods, custom cars and classic vehicles, Manners said.
Manners told the Daily Press he expected a record crowd to attend the western-themed celebration in the city this year, the name of which translates to Big Gold, a reference to the first mine which was discovered in the 1880s.
We typically receive between 500 and 1,000 visitors. But after being locked up for a year, people can't wait to get out and have fun, said Manners, who celebrated his 75th birthday on St. Patrick's Day. People want to get back to normal and were here to provide part of it.
The Oro Grande festivities will take place near the Cross Eyed Cow Pizza restaurant, owned by Jim and Donna Granger, who are part of the organizing team alongside other merchants and Manners.
All of the events happen about a block in each direction from our restaurant, said Donna Granger. Our band plays on Saturdays and does have a western guitarist on Sundays.
Granger said there would be plenty of photo opportunities, an ice cream party, a cornhole and other activities for the kids.
There won't be a kissing booth this year, she laughs. One year we had an old man with a handlebar mustache who dressed like a western sheriff and sold kisses. He did not receive too many offers.
The Western-themed costume contest planned for all ages on Saturday has been transformed into an all-out-to-go costume contest, according to Manners.
Oro Grande has a deep Western history and we want to honor it, Manners said. But it was also a modern city, and we want to reflect that in our celebration and the costume contest.
Manner said visitors can still wear cowboy hats and boots like Roy Rogers, who built the Rogers Double R Bar Ranch in 1920 along the banks of the Mojave River in Oro Grande.
A little history
In the mid-1800s, the first settlers passed through the area, including Father Francisco Hermenegildo, one of the first missionary priests, who was assisted by the Mojave Indians, according to San Bernardino County.
Other travelers who passed through Oro Grande included explorer Jedediah Smith, pioneers Kit Carson, and the Mormon Battalion.
County-owned and only one acre in size, Oro Grande Cemetery is the oldest in Victor Valley. In 1975, it was listed in the National Register of Historic Places.
Located on Olive Street, the historic cemetery was first established in 1890 as Bennett Memorial Park, named after a rancher who raised cattle in and around Ore Grande until 1894.
The cemetery had its last internment in the mid-1960s. Ownership of the property was transferred to the country by the Oro Grande Foundation in the mid-1970s.
Manners said supporters of the Oro Grande Days so far include Calportland Cement, Midway Appliance, GA Osborne Pipe & Supply and NAPA Auto Parts.
The Oro Grande Days will take place from 10 a.m. to 6 p.m. on Saturday, April 10 and from 10 a.m. to 5 p.m. on Sunday, April 11 near the 19242 national trail route.
Call Manners at 760-912-2480 for sponsorship opportunities, 760-912-2480 for auto show information, and 909-556-5607 for supplier booth inquiries.
For more information on the Oro Grande Days, visitwww.Facebook.com/OroGrandeDays.
Daily press reporter René Ray De La Cruz can be reached at 760-951-6227 or [email protected] Follow him on Twitter @DP_ReneDeLaCruz.
What Are The Main Benefits Of Comparing Car Insurance Quotes Online
LOS ANGELES, CA / ACCESSWIRE / June 24, 2020, / Compare-autoinsurance.Org has launched a new blog post that presents the main benefits of comparing multiple car insurance quotes. For more info and free online quotes, please visit https://compare-autoinsurance.Org/the-advantages-of-comparing-prices-with-car-insurance-quotes-online/ The modern society has numerous technological advantages. One important advantage is the speed at which information is sent and received. With the help of the internet, the shopping habits of many persons have drastically changed. The car insurance industry hasn't remained untouched by these changes. On the internet, drivers can compare insurance prices and find out which sellers have the best offers. View photos The advantages of comparing online car insurance quotes are the following: Online quotes can be obtained from anywhere and at any time. Unlike physical insurance agencies, websites don't have a specific schedule and they are available at any time. Drivers that have busy working schedules, can compare quotes from anywhere and at any time, even at midnight. Multiple choices. Almost all insurance providers, no matter if they are well-known brands or just local insurers, have an online presence. Online quotes will allow policyholders the chance to discover multiple insurance companies and check their prices. Drivers are no longer required to get quotes from just a few known insurance companies. Also, local and regional insurers can provide lower insurance rates for the same services. Accurate insurance estimates. Online quotes can only be accurate if the customers provide accurate and real info about their car models and driving history. Lying about past driving incidents can make the price estimates to be lower, but when dealing with an insurance company lying to them is useless. Usually, insurance companies will do research about a potential customer before granting him coverage. Online quotes can be sorted easily. Although drivers are recommended to not choose a policy just based on its price, drivers can easily sort quotes by insurance price. Using brokerage websites will allow drivers to get quotes from multiple insurers, thus making the comparison faster and easier. For additional info, money-saving tips, and free car insurance quotes, visit https://compare-autoinsurance.Org/ Compare-autoinsurance.Org is an online provider of life, home, health, and auto insurance quotes. This website is unique because it does not simply stick to one kind of insurance provider, but brings the clients the best deals from many different online insurance carriers. In this way, clients have access to offers from multiple carriers all in one place: this website. On this site, customers have access to quotes for insurance plans from various agencies, such as local or nationwide agencies, brand names insurance companies, etc. "Online quotes can easily help drivers obtain better car insurance deals. All they have to do is to complete an online form with accurate and real info, then compare prices", said Russell Rabichev, Marketing Director of Internet Marketing Company. CONTACT: Company Name: Internet Marketing CompanyPerson for contact Name: Gurgu CPhone Number: (818) 359-3898Email: [email protected]: https://compare-autoinsurance.Org/ SOURCE: Compare-autoinsurance.Org View source version on accesswire.Com:https://www.Accesswire.Com/595055/What-Are-The-Main-Benefits-Of-Comparing-Car-Insurance-Quotes-Online View photos
picture credit
to request, modification Contact us at Here or [email protected]