ART BEAT: Suwanee Art Center Exhibition Celebrates Spring | Entertainment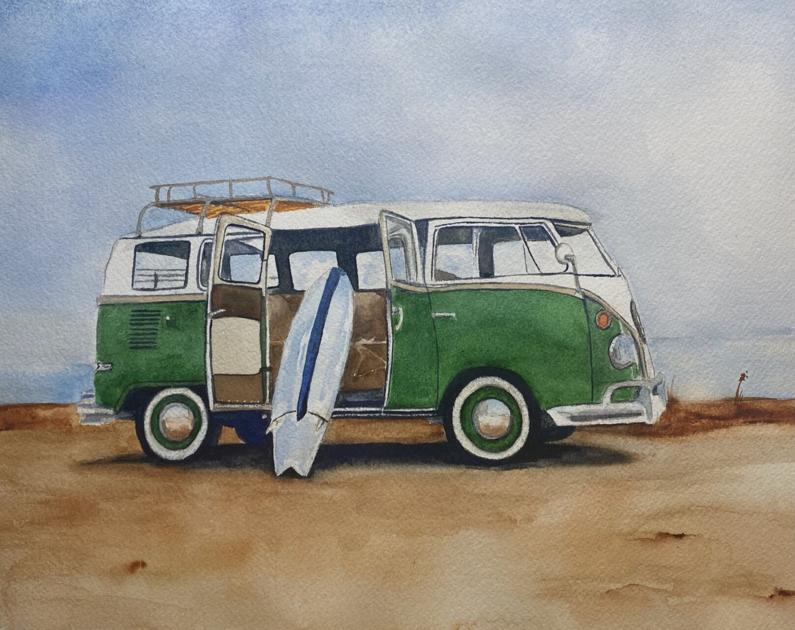 The past year has presented many challenges for the arts. With the onset of spring, the Suwanee Arts Association has come up with three important events that celebrate local artists and also provide families with enjoyable ways to support the creative life of their community.
The Spring Show 2021 will feature works of art in an exhibition open to the public. It starts on March 30 and continues until May 11. It will be held at the Suwanee Art Center, located at 3930 Charleston Market Street.
There will be awards in many categories, said Aggie Nivilinszky, the association's director. The juror will be Joe Remillard, professor of drawing and painting at Kennesaw State University. We're thrilled to see him judge our show.
Judging will take place on March 29 and the winners will be announced after that date.
There will be 40 pieces in the exhibition. Media represented include two-dimensional and three-dimensional work, photography, ceramics, woodworking and sculpture.
Nivilinszky is excited about a new category that the show will include for the first time.
We invite young artists to participate in a category aimed at high school students aged 16 to 19, she said.
Watercolourist Deanna Fitz is new to the Suwanee Spring Show and is also new as an artist.
I started painting three years ago and am self-taught, Fitz said. I paint every day, and some days I get lucky.
Fitz likes old vehicles which are often reflected in his choice of subject. She is originally from Utah and is inspired by western animals and landscapes.
Two other events benefiting the arts will be organized in collaboration with the Suwanee Arts Association. Both events will take place outdoors. These 2 events invite ordinary citizens to participate for the fun of it. The events also give a response to those who ask what they can do to help the arts in their area.
Says Nivilinszky: We have our first fundraising event on Saturday April 24th. This is our 5k Superhero Run / Walk, and this year is a qualifier for the Peachtree Road Race.
Dress like your favorite superhero. It could be your mom who is a nurse, your dad who is the first responder, or any character you like: Superman, Spiderman, the Black Panther, Wonder Woman, Hulk, or others. Come be a superhero for the arts.
Another event is the annual Suwanee November Classic Car Show. There will be more information about this event in the coming weeks.
These two events will help us each a bit, Nivilinszky said.
The city of Suwanee has always shown strong support for the arts, which is especially needed and appreciated over the past year as the pandemic has caused the cancellation and closure of many arts organizations and venues.
Says Fitz: We all have to support each other right now: artists, galleries, small businesses. The Suwanee Art Gallery has helped me a lot. I look forward to every show and the opportunity to get into my work.
Holley Calmes is a freelance writer and public relations consultant specializing in the arts. Send him an e-mail at hcalmes @ mindspring.com.
What Are The Main Benefits Of Comparing Car Insurance Quotes Online
LOS ANGELES, CA / ACCESSWIRE / June 24, 2020, / Compare-autoinsurance.Org has launched a new blog post that presents the main benefits of comparing multiple car insurance quotes. For more info and free online quotes, please visit https://compare-autoinsurance.Org/the-advantages-of-comparing-prices-with-car-insurance-quotes-online/ The modern society has numerous technological advantages. One important advantage is the speed at which information is sent and received. With the help of the internet, the shopping habits of many persons have drastically changed. The car insurance industry hasn't remained untouched by these changes. On the internet, drivers can compare insurance prices and find out which sellers have the best offers. View photos The advantages of comparing online car insurance quotes are the following: Online quotes can be obtained from anywhere and at any time. Unlike physical insurance agencies, websites don't have a specific schedule and they are available at any time. Drivers that have busy working schedules, can compare quotes from anywhere and at any time, even at midnight. Multiple choices. Almost all insurance providers, no matter if they are well-known brands or just local insurers, have an online presence. Online quotes will allow policyholders the chance to discover multiple insurance companies and check their prices. Drivers are no longer required to get quotes from just a few known insurance companies. Also, local and regional insurers can provide lower insurance rates for the same services. Accurate insurance estimates. Online quotes can only be accurate if the customers provide accurate and real info about their car models and driving history. Lying about past driving incidents can make the price estimates to be lower, but when dealing with an insurance company lying to them is useless. Usually, insurance companies will do research about a potential customer before granting him coverage. Online quotes can be sorted easily. Although drivers are recommended to not choose a policy just based on its price, drivers can easily sort quotes by insurance price. Using brokerage websites will allow drivers to get quotes from multiple insurers, thus making the comparison faster and easier. For additional info, money-saving tips, and free car insurance quotes, visit https://compare-autoinsurance.Org/ Compare-autoinsurance.Org is an online provider of life, home, health, and auto insurance quotes. This website is unique because it does not simply stick to one kind of insurance provider, but brings the clients the best deals from many different online insurance carriers. In this way, clients have access to offers from multiple carriers all in one place: this website. On this site, customers have access to quotes for insurance plans from various agencies, such as local or nationwide agencies, brand names insurance companies, etc. "Online quotes can easily help drivers obtain better car insurance deals. All they have to do is to complete an online form with accurate and real info, then compare prices", said Russell Rabichev, Marketing Director of Internet Marketing Company. CONTACT: Company Name: Internet Marketing CompanyPerson for contact Name: Gurgu CPhone Number: (818) 359-3898Email: [email protected]: https://compare-autoinsurance.Org/ SOURCE: Compare-autoinsurance.Org View source version on accesswire.Com:https://www.Accesswire.Com/595055/What-Are-The-Main-Benefits-Of-Comparing-Car-Insurance-Quotes-Online View photos
picture credit
to request, modification Contact us at Here or [email protected]